- style -
Fourth Of July Stripes
You know what sucks about missing the Fourth of July? Missing out on killer BBQs and not being able to show off your Independence Day look to your friends.
06 . 30 . 14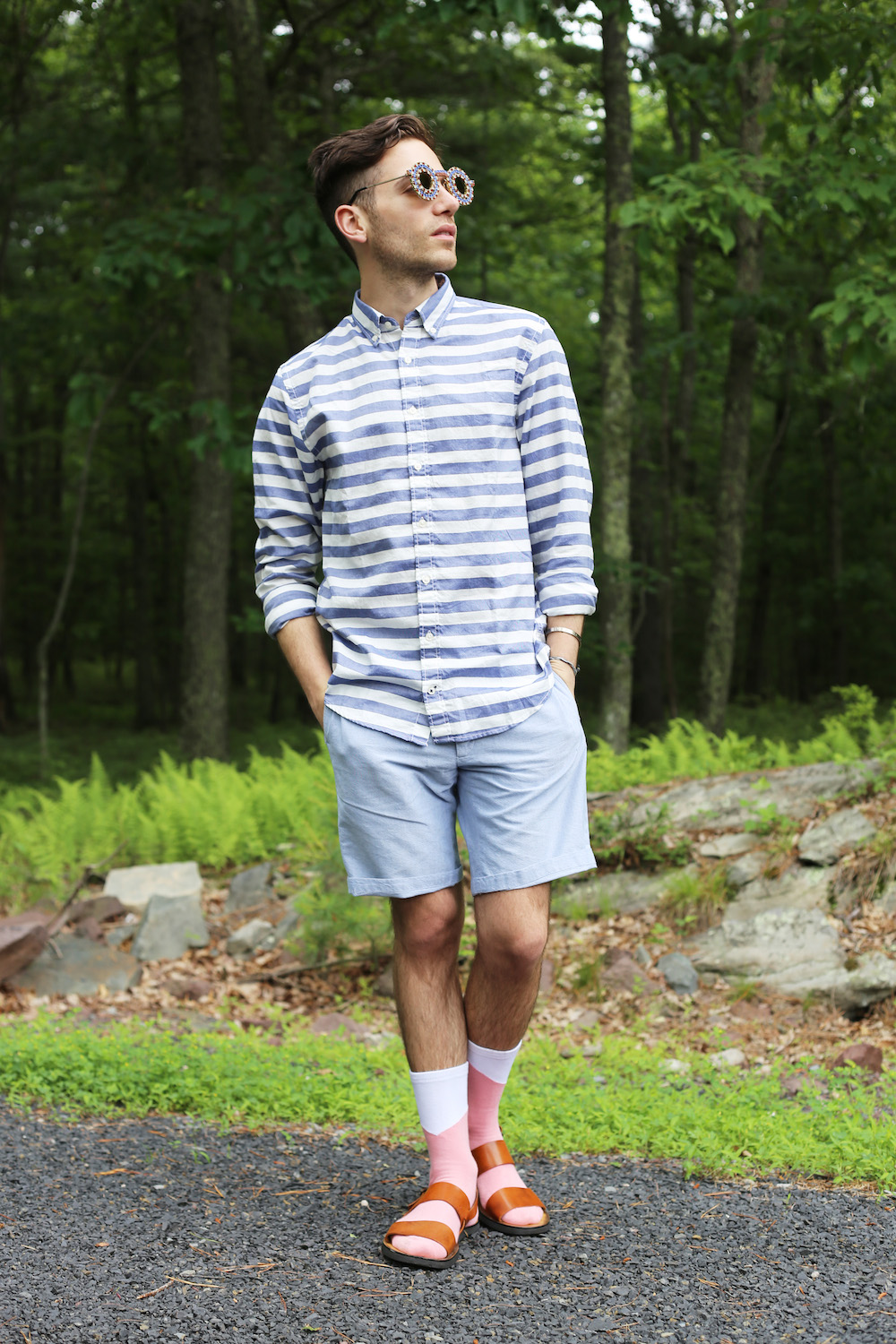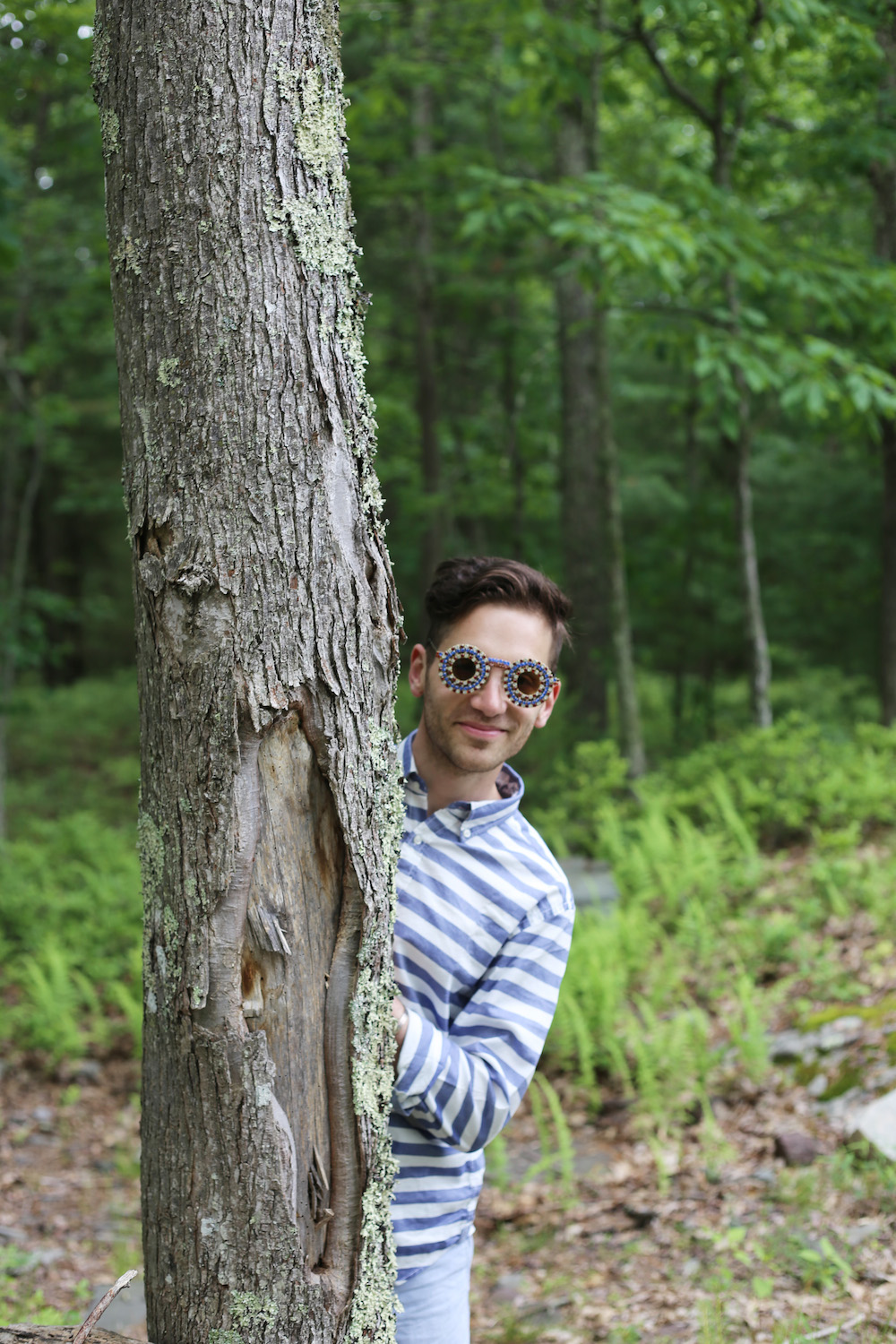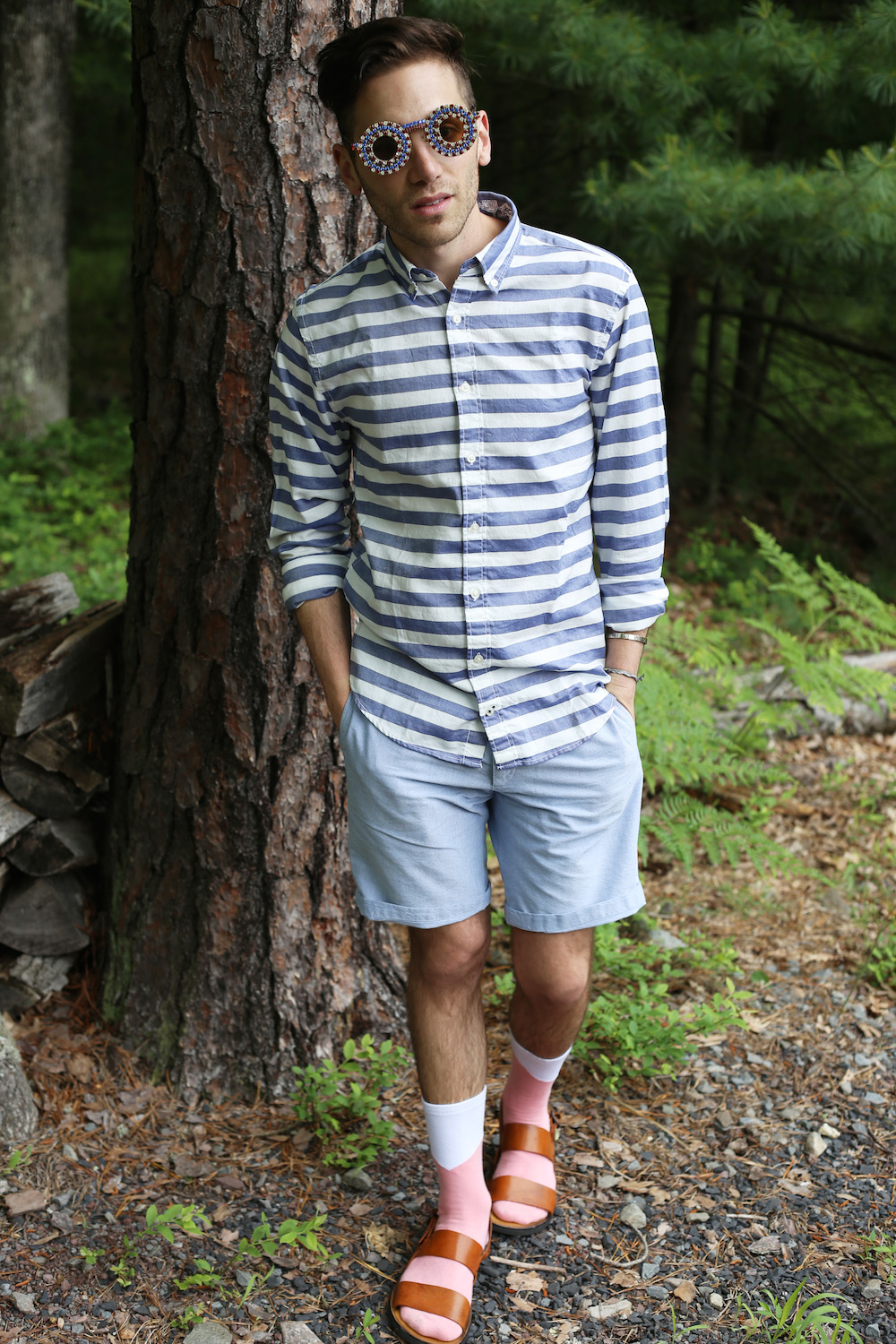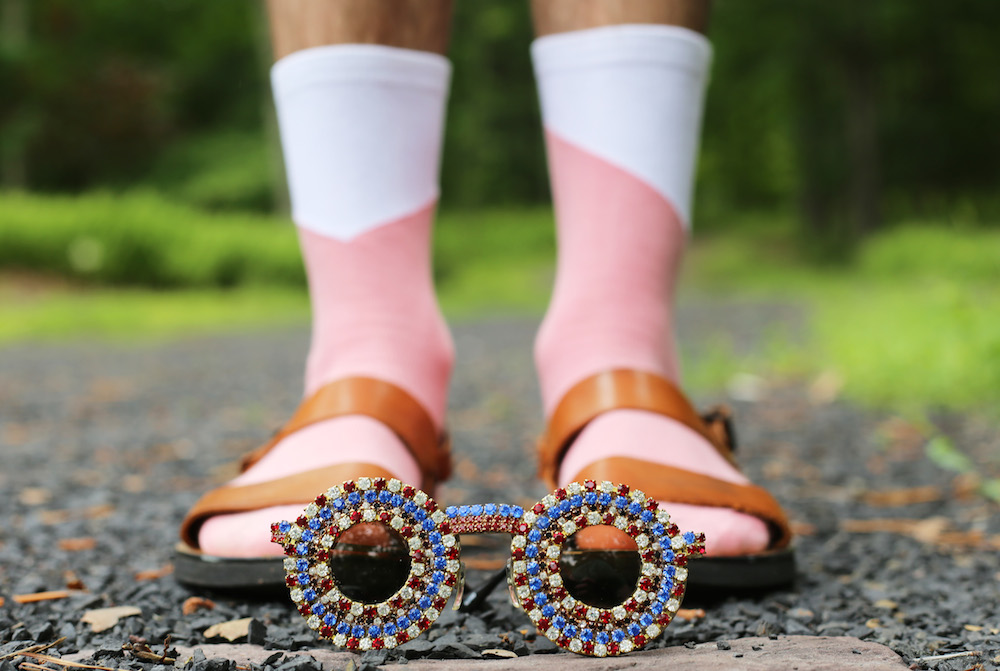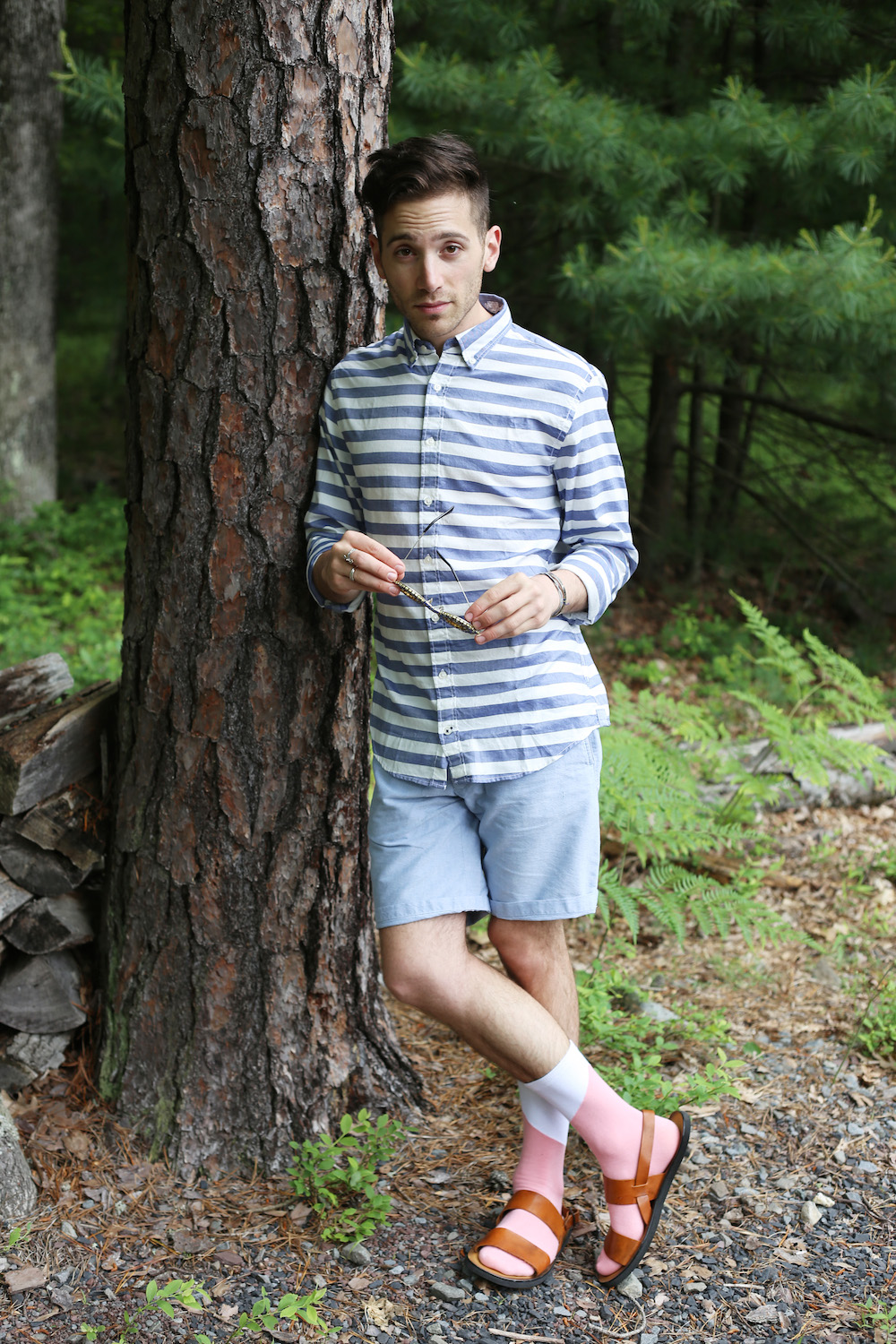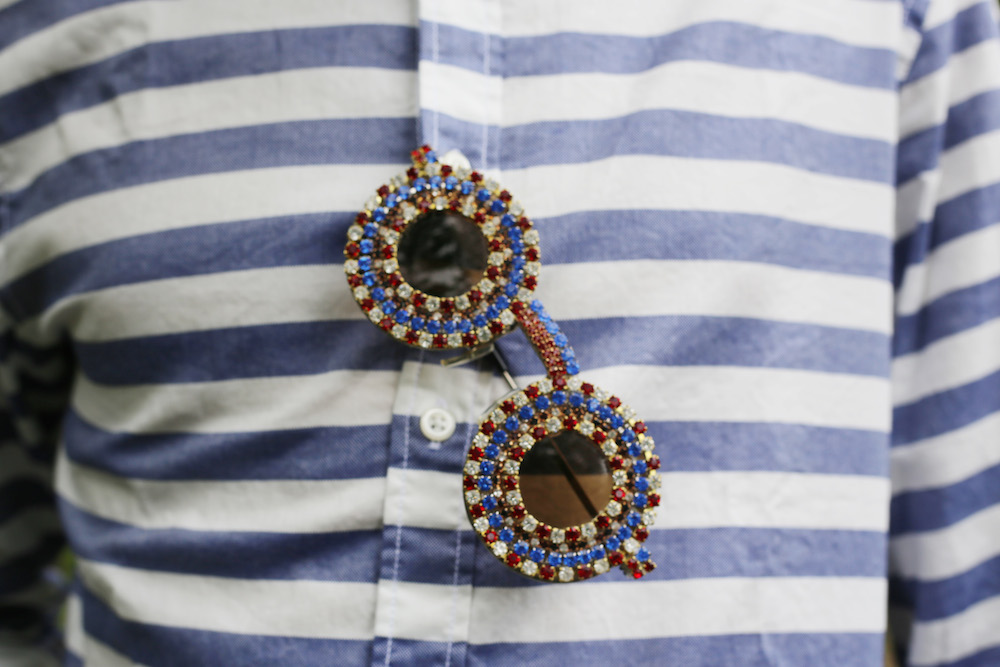 (Shirt: Tommy Hilfiger/ Shorts: Topman/ Socks: Robot/ Shoes: Mercanti Fiorentini/ Sunglasses: Mercura) 
One of my favorite holidays kicks off this week, the fabulous Fourth of July. Fireworks, parades, barbeques and one of the only days everyone on the beach is perfectly coordinated in matching red white and blue swimsuits. I can vividly remember the first time I got excited about planning my outfit for the patriotic day. I was about 11-years-old and my outfit included a sequence flag print tee, red shorts, matching cherry socks and blue check kicks.
This year I'll be at the Festival d'été de Québec for Independence Day and will get to celebrate Canada Day for the very first time. Although I'll be away, I got to thinking about my, could have been, fourth look – a bold and graphic blue and white stripe shirt, inspired by the chunky stripes seen at Milan and Paris Fashion Spring/ Summer 2015 Weeks, punched up with a pair of pink socks and glittering nationalistic round shades. I guess I'll never grow out of my fascination with sparkly things.