- style -
Getting Low
In my crotch, that is.
02 . 29 . 16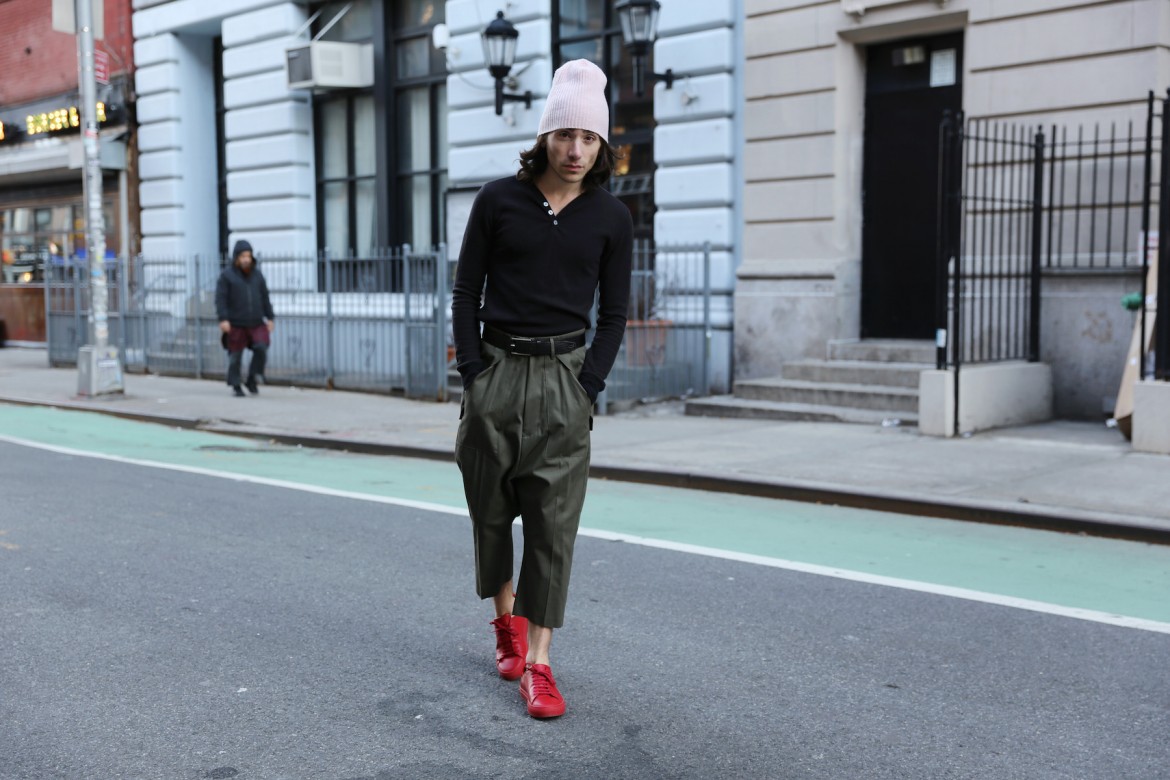 You know those days where you feel so out of control and don't know what to do to make yourself feel better and the only thing you can muster up is like, eat 3 cookies with your morning coffee then hate yourself for about ten minutes for doing so before you select an outfit that is as comfortable as possible to help get you to the office with ease for your first Monday morning meeting?
Same! I know those days, too! But I'm also pretty sure. A pair of Rick Owens drop-crotch cargo pants swept in to save me today. I'm not a newby to the delightful experience that is offered up by the drop-crotch trouser. It just makes me feel better about myself.
I styled the baggy, drop-crotch cargo pants with a black Henley, a pink hat and red kicks. It's important to keep your shirt fitted with this look or you end up looking a bit sloppy.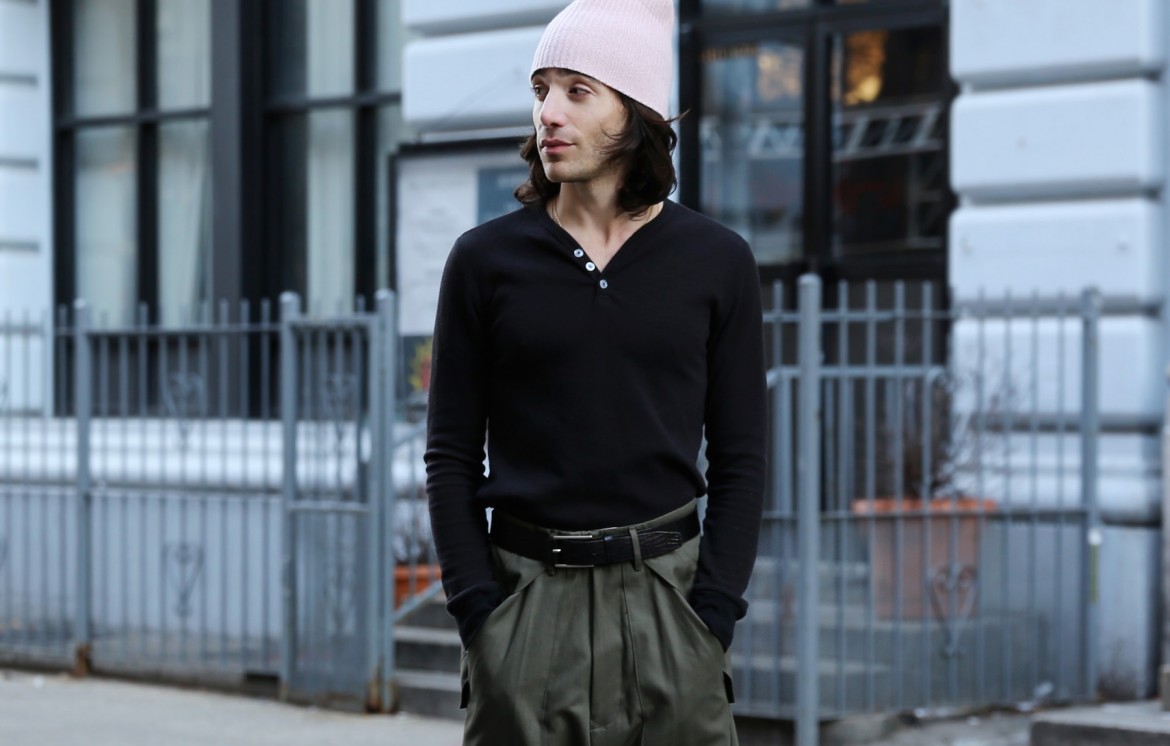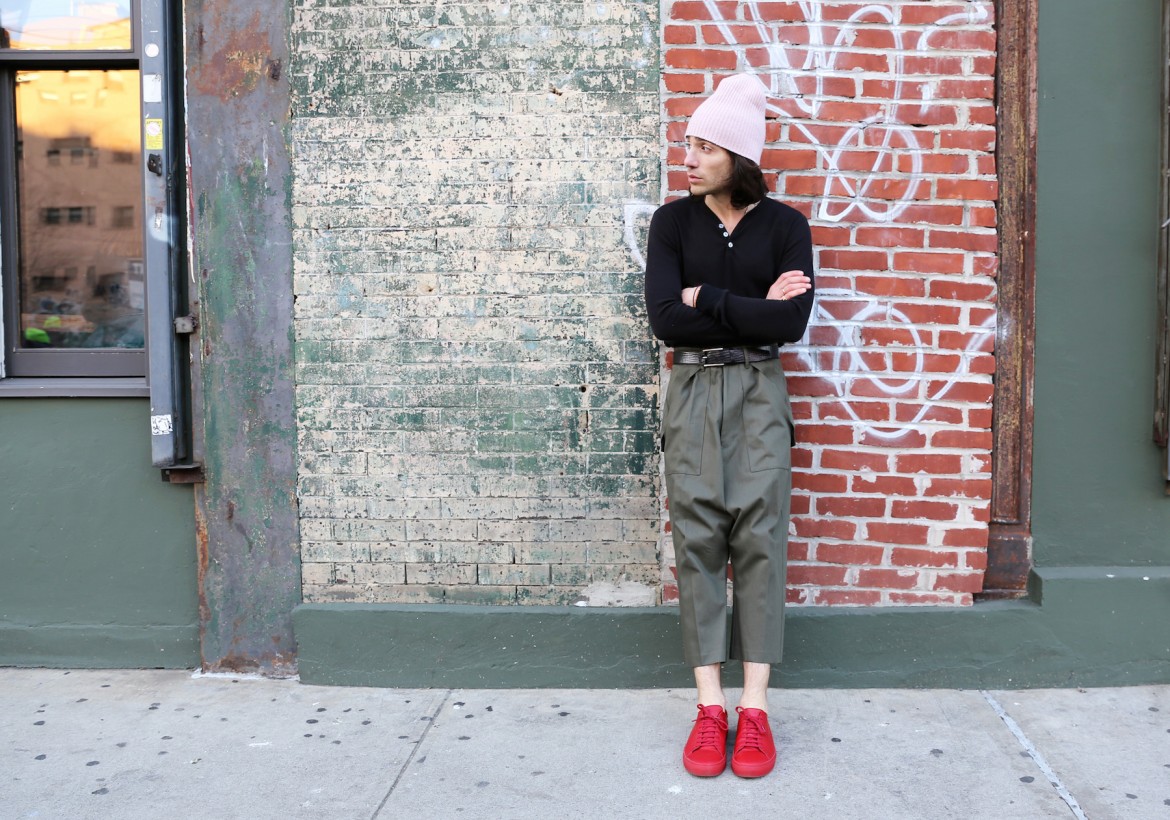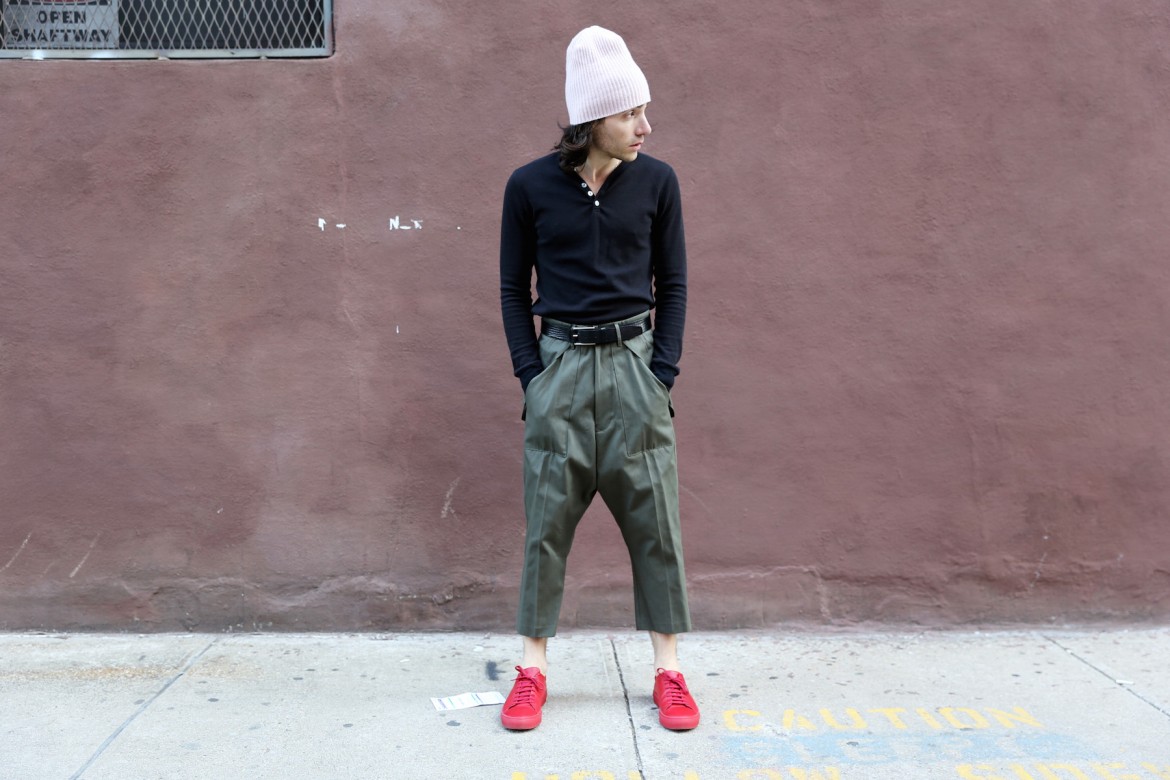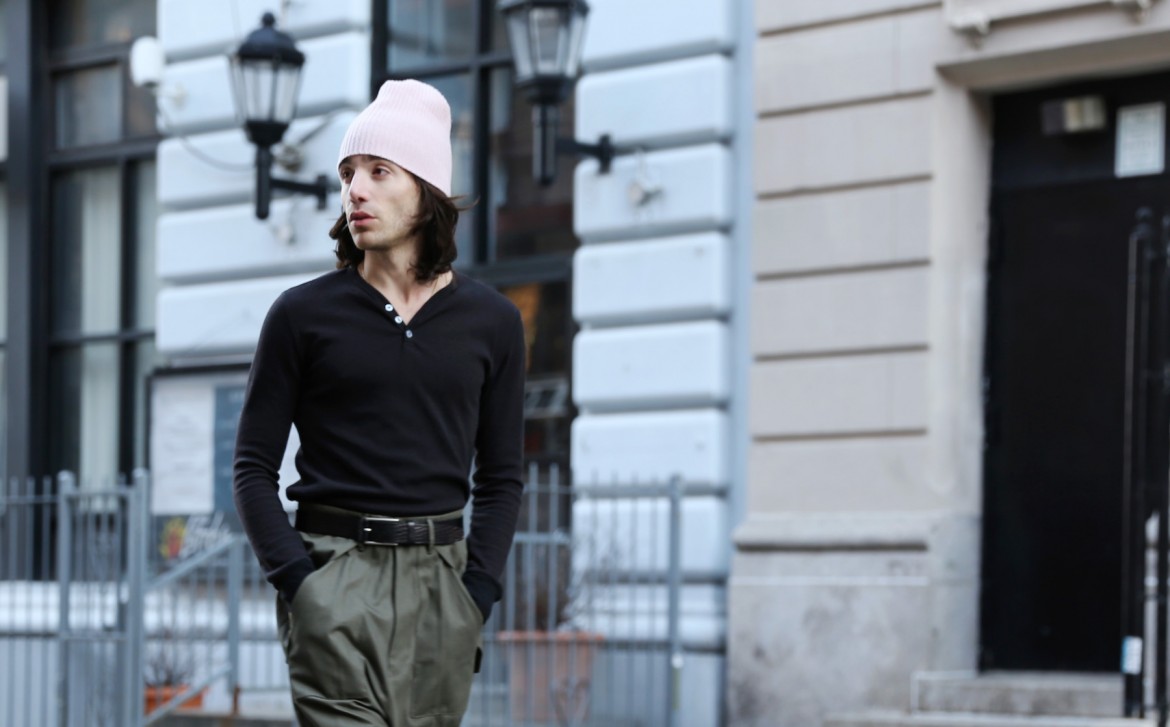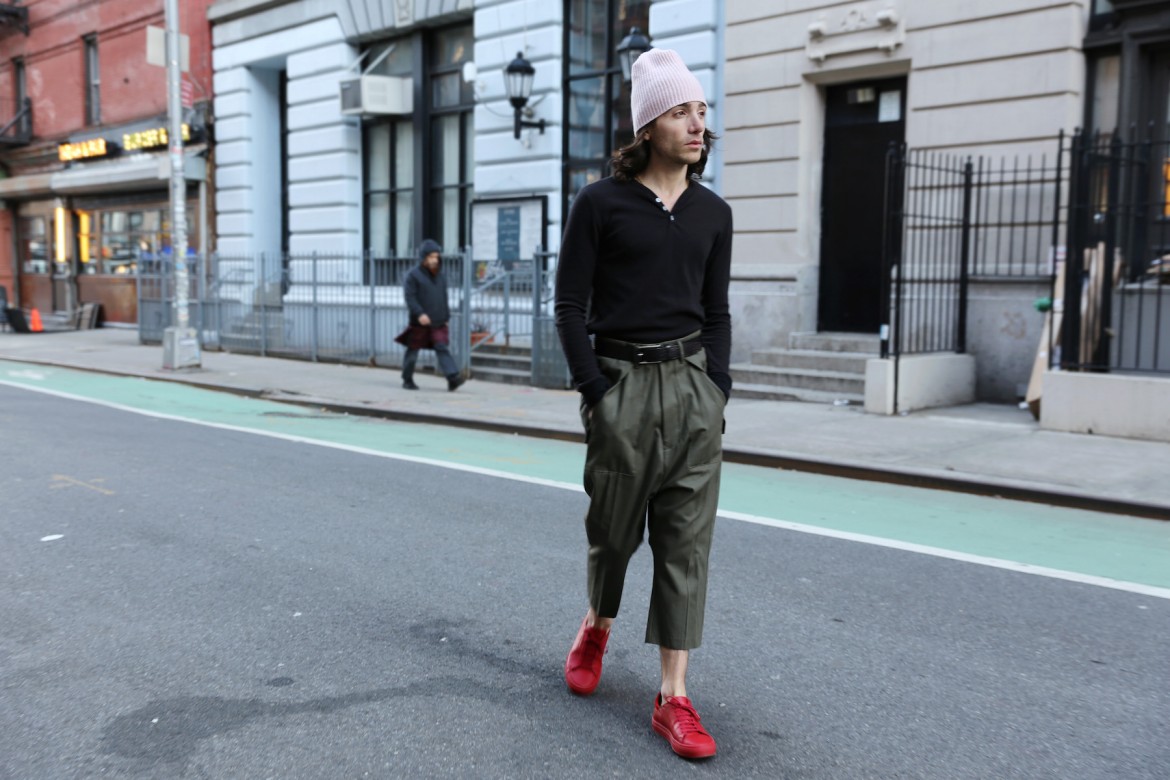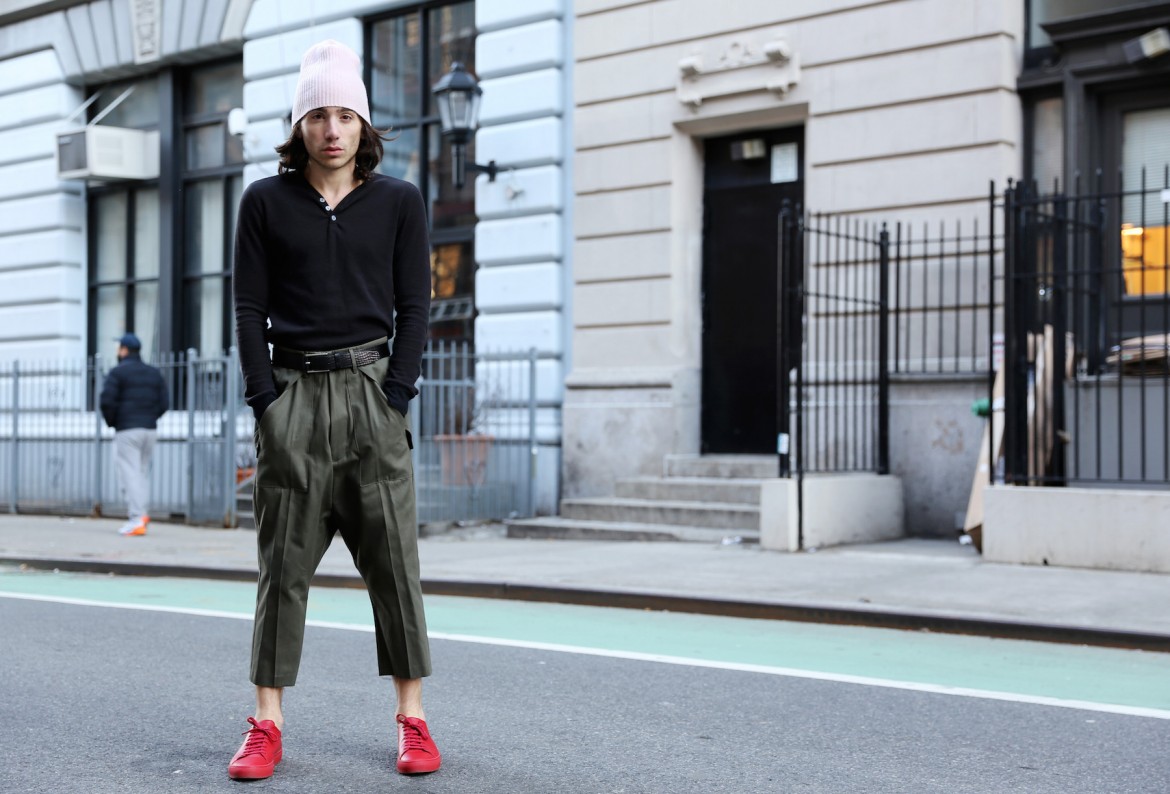 (Pants: Rick Owens/ Shirt:Rag & Bone/ Shoes: Axel Arigato/Hat: Portolando)
YOU MAY ALSO LIKE 
CAN YOU WEAR A PUFFER JACKET UNDER A SUIT?
GENTLEMEN THAT LUNCH: TY HUNTER