- style -
Golden Gaze
If you're a fan of Cersei Lannister, this post is probably going to make you pretty happy.
06 . 27 . 16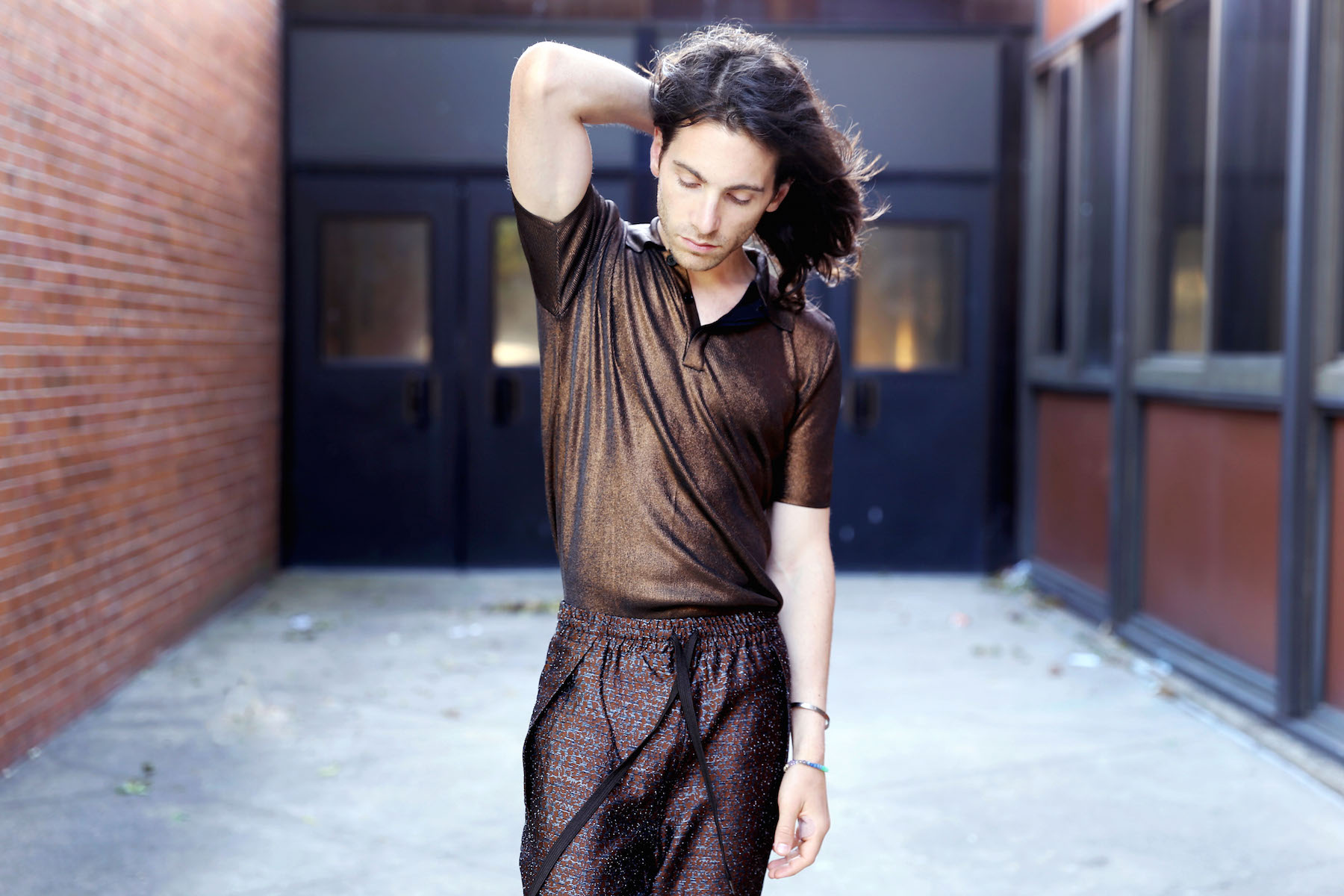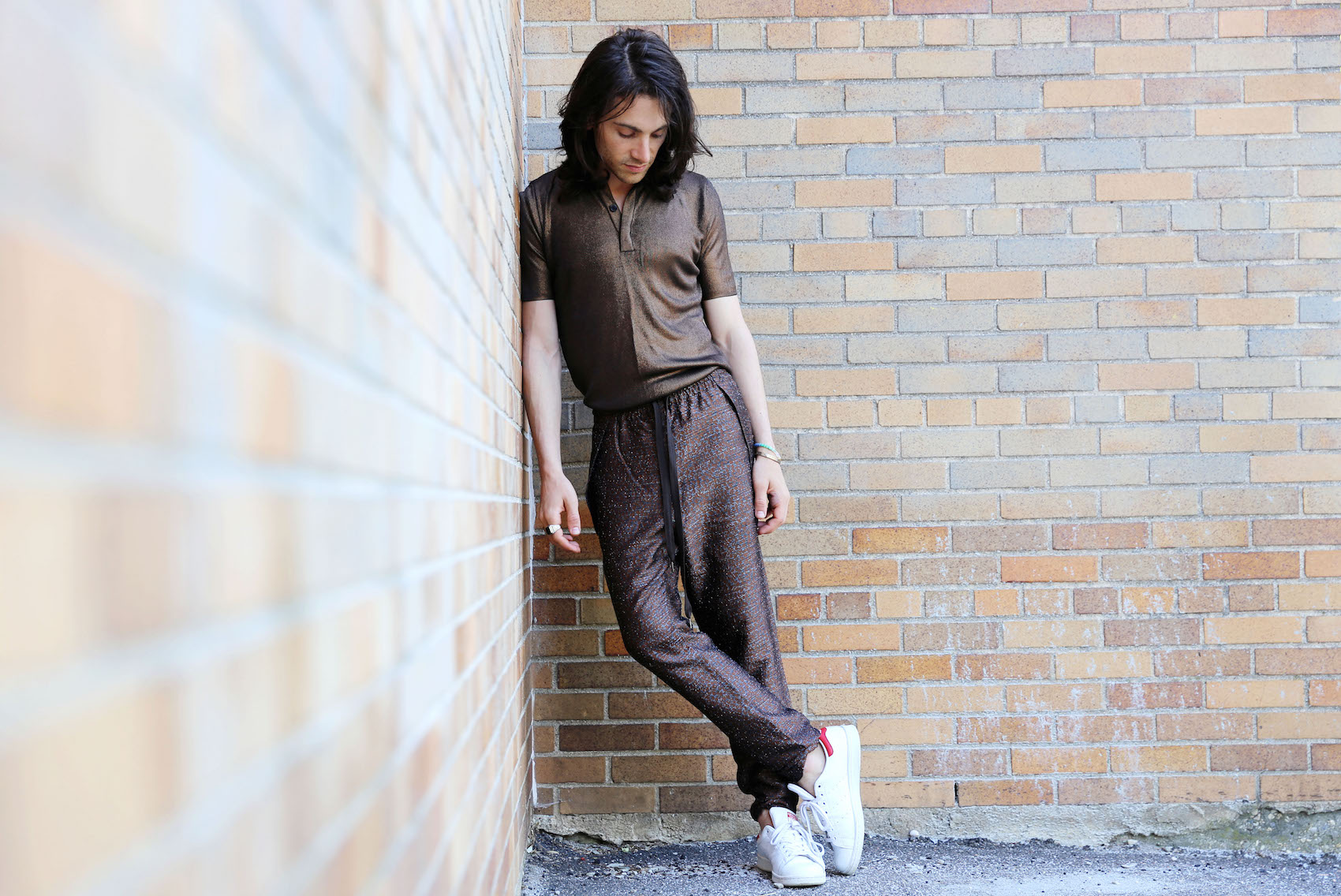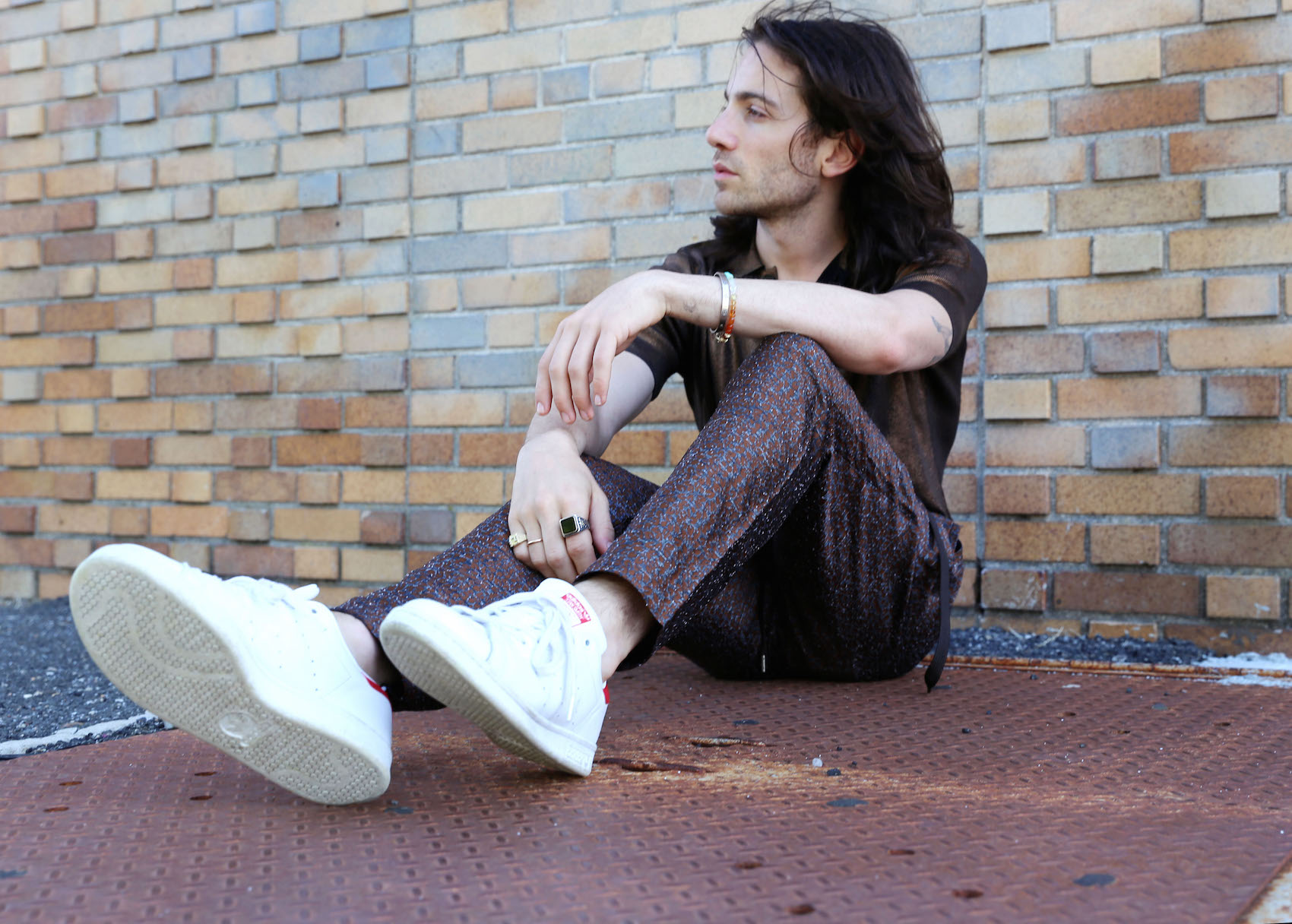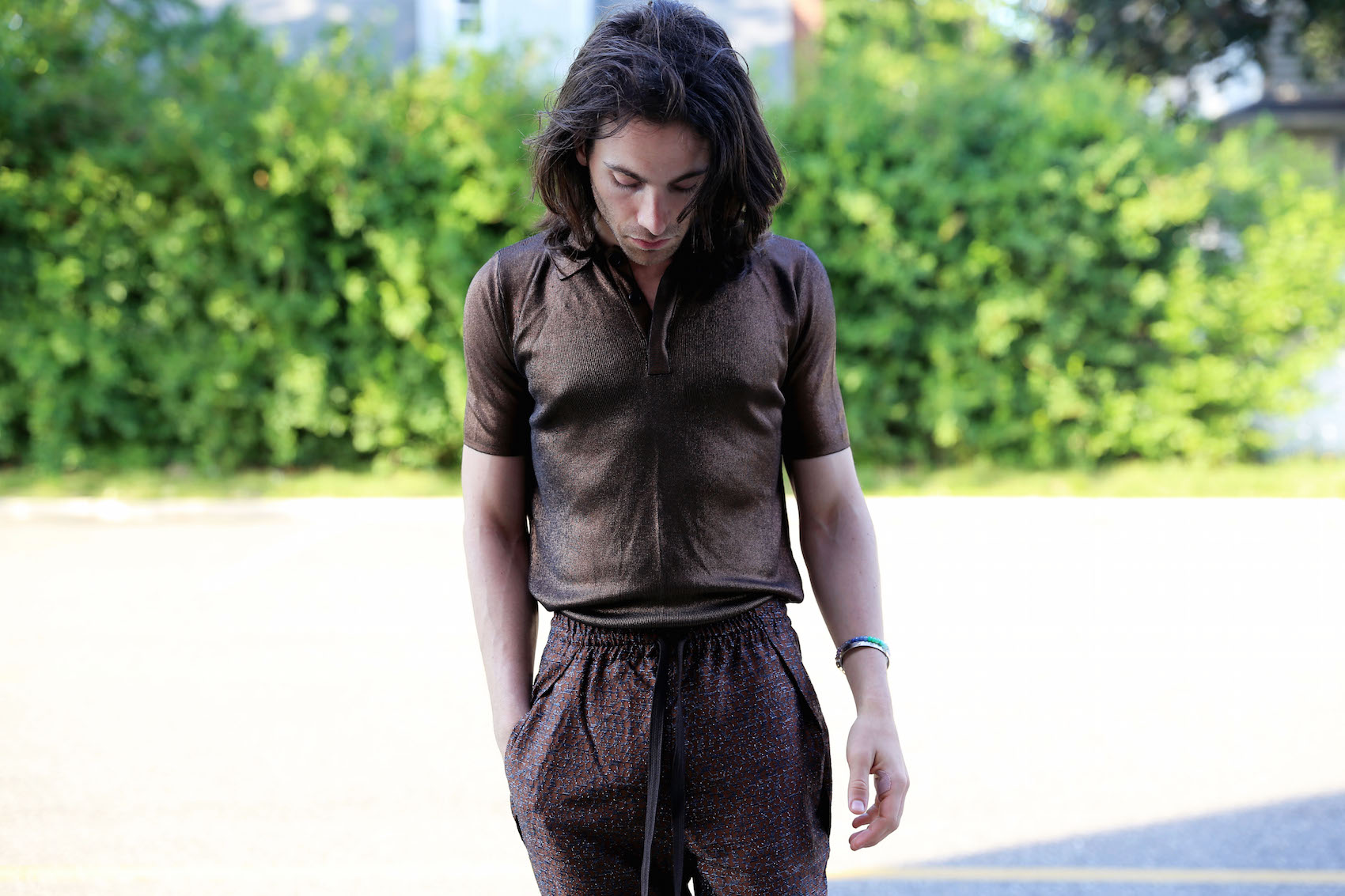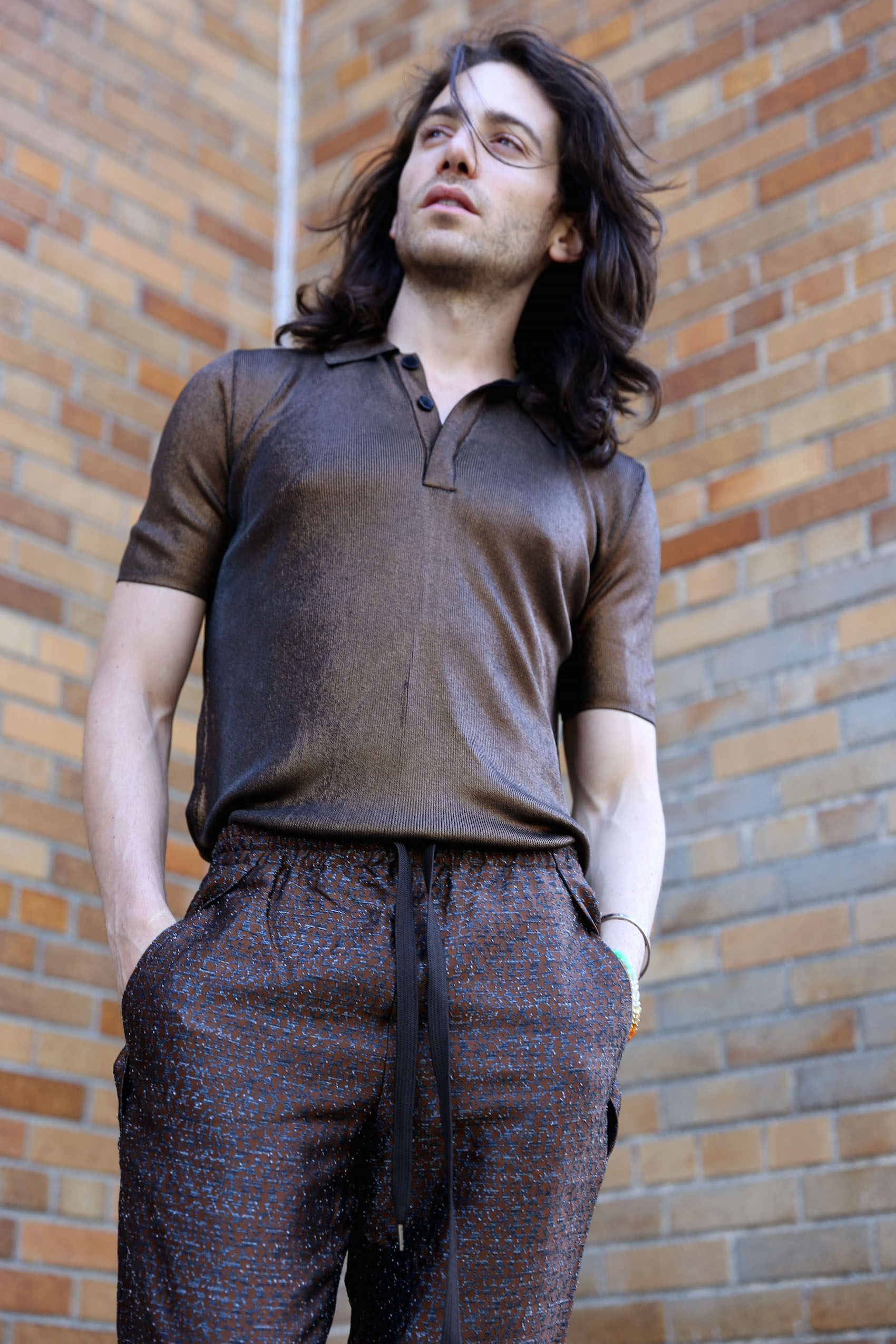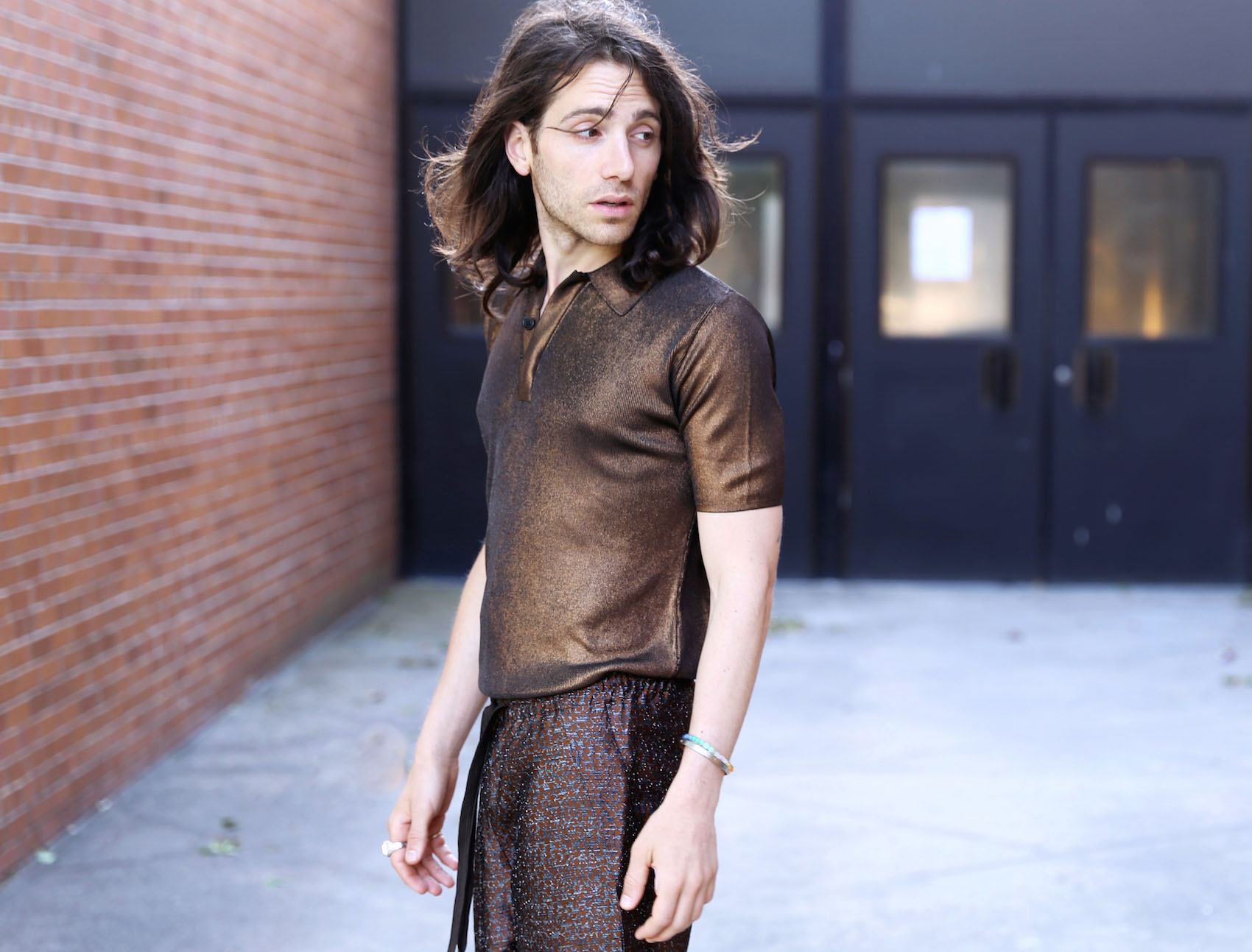 (Shirt: Fendi/ Pants: CMMN SWDN/ Shoes: Adidas Stan Smiths) 
Straight forward — gold and bronze, primarily inspired by Cersei Lannister, my favorite Game of Thrones Character. The regal and straight up badassness of her look on Season 6 episode 10 had me fall head-over-heels in love with her all over again. Great classic baller look with a little twist.
Cersei ruled last night's GOT season finale. She perfectly executed her plan to smite all of her enemies, particularly the High Sparrow and Margaery. And she took the Iron Thorne!
This morning I got to thinking how I can capture that overall fierceness of Cersei minus the metal shoulder pads, blowing up a citadel and sans an Iron Throne. So I turned to a metallic polo by Fendi and brown/ bronze trousers by CMMN SWDN. The over all outfit results in a liquid metal, modern day armor look. Because what modern day Lannister would be complete without a Fendi garment.