- style -
Guy's Will Get Taller This Fall
No you're not shirking, male platform shoes are happening.
09 . 01 . 14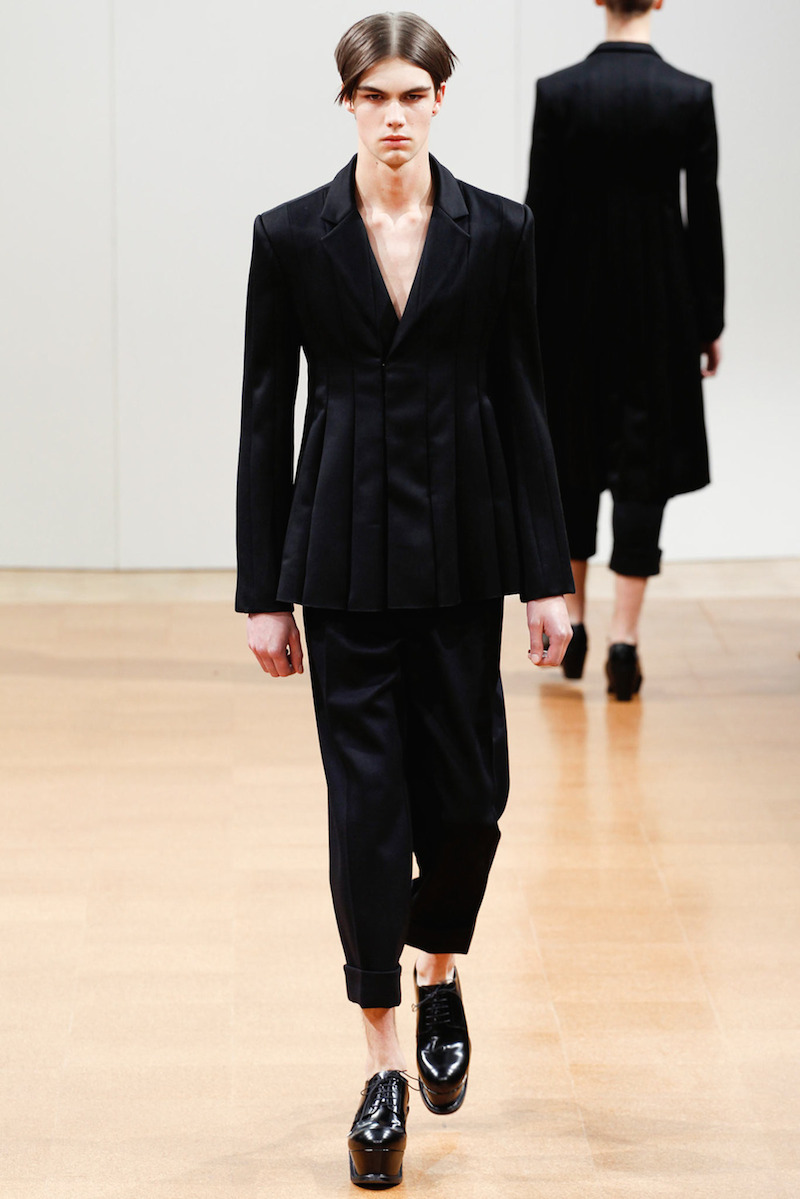 When I was five I stumbled into my moms closet on a rainy August afternoon and came across three things: my birthday present (which was a pink beach pale and matching shovel), lingerie that I was never supposed to see and still can't get out of my head no matter how hard I try and a pair of red satin heels. To this day I've always been enamored with elevation and my unfortunate lack of it, so my first reaction to the heels was to put them on. It become my weird little thing that I liked– enjoyed it to excess – and could possibly have landed on a TLC show back then called "My Son Lives In Heals." My mom never discouraged me and allowed me to prance around wearing her entire shoe collection. After a year went by I grew out of the heel-wearing phase but never lost my fascination for height-producing shoes.
Among the beautiful camel coats and prints that emerged during Fall 2014 Men's Fashion Week over in Europe, men's platform shoes also had a moment.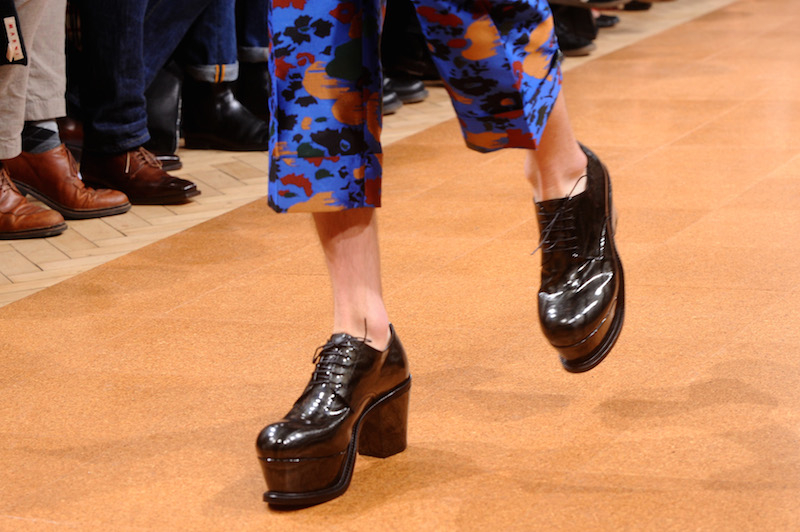 Ok guys platform shoes can seem aggressive even when they're on Herman Monster and Ginger Spice, I know, but they do have there redeeming qualities. For starters you grow in an instant, an obvious positive but one definitely worth stating. A preoccupation with height is something that will never diminish in our culture. The shoes also clash in the best way to un-fuss your outfits, are eye catching, on occasion a conversation starter and won't leave you feeling low. (Sorry I couldn't resist.)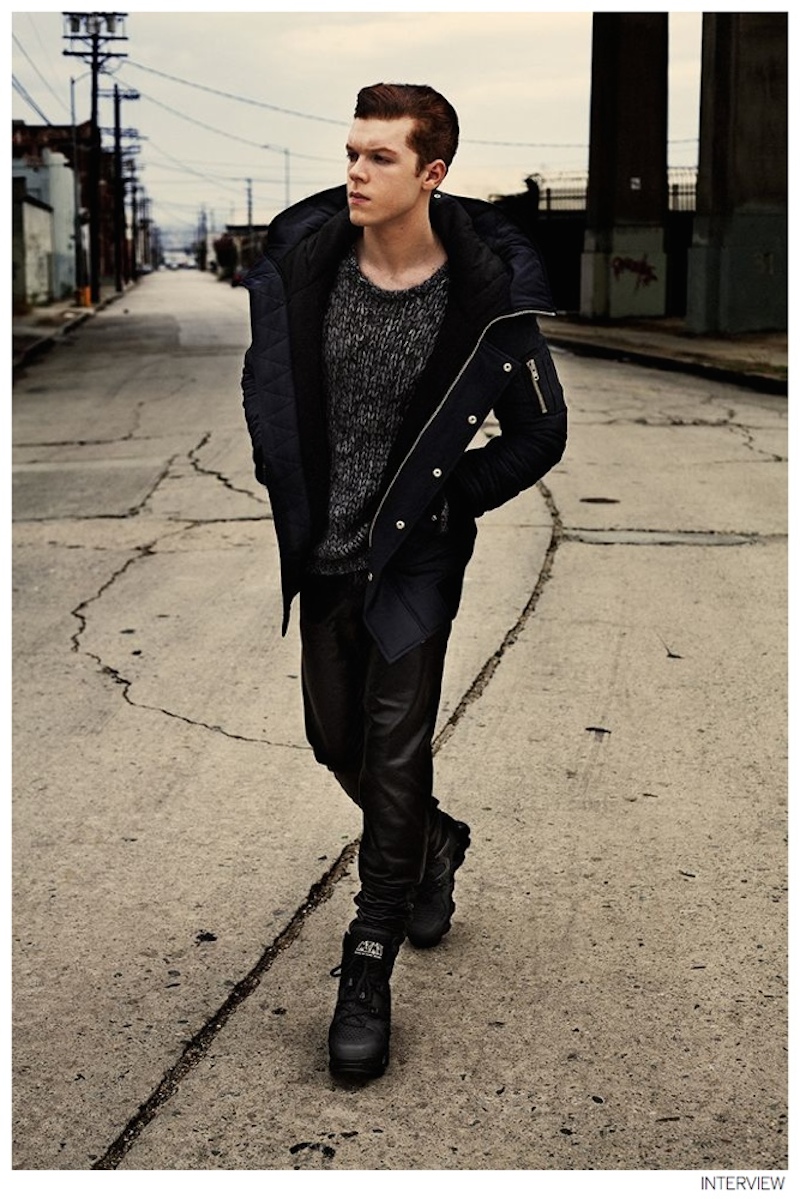 Last season designers like Prada and Maison Martin Margiela were living on the wedge, the exaggerated, dramatic wedge, which seemed like a necessary first step to this fall's straight up platform shoe. J.W. Anderson and Alexander McQueen set the menswear agenda for men's fall fashion with shoes that come with nosebleed warnings. Sarah Burton reminded us that fashion is a conversation as she styled her nostalgic, monochrome stark lineup with black platform boots that elevated the black magic of the show. J.W. Anderson used height as an artistic experimentation turning his boys into suggestions. The boys of the runway were meant to recall a sensation one gets when admiring high hanging art in on old houses.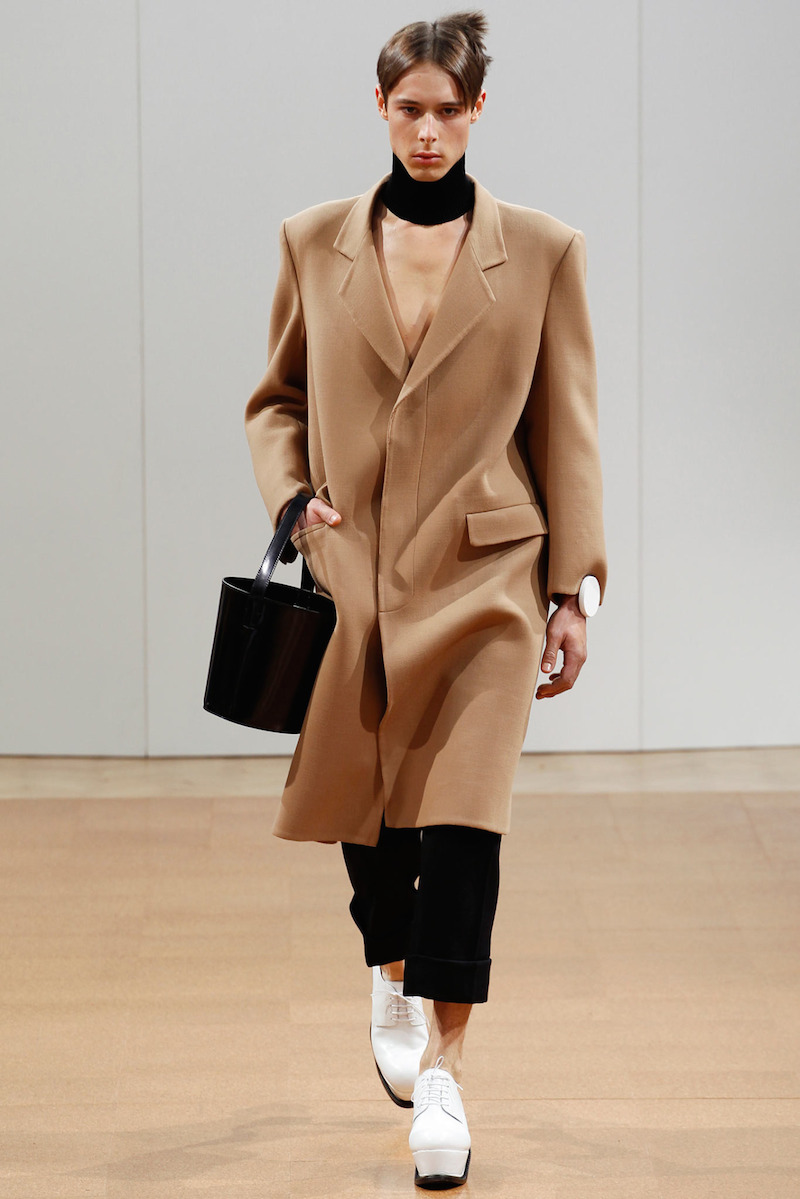 So whether inducing dark enchantment or a canvass for nostalgia, tall shoes elevates more then just ones height this fall season.