- style -
Harry Styles In Gucci Spring 2016: A Hypothetical Lookbook
Gucci is changing the way we fashion and Harry Styles is changing the way we man bun. When their powers combine, I'm Captain Planet.
12 . 15 . 15
Last week Gucci announced that singer/ actor Jared Leto is the new face of its Guilty fragrance. While we here at Oyster Colored Velvet love us a little Leto, we think the brand missed the mark with this one. Recently our favorite long-haired boy band member, Harry Styles has been turning heads rocking a variety of Alessandro Michele's Gucci looks. He is a walking billboard for Gucci.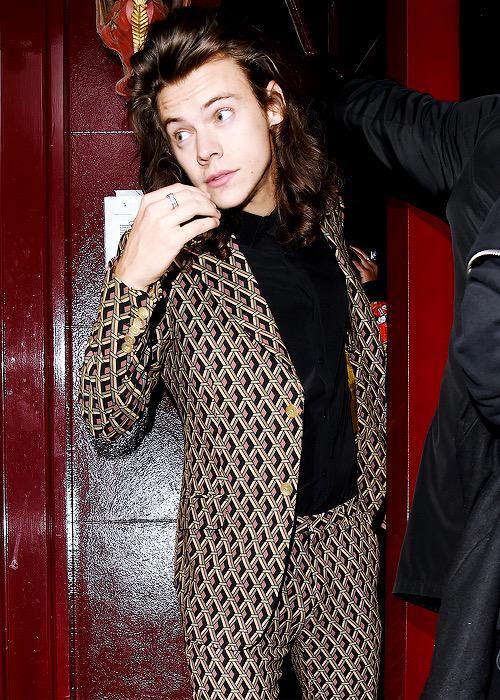 Back in September Styles stepped out to support Love magazine, wearing a fall look from the Italian fashion house Gucci. Opting for an ornate printed suit, the singer took a bold step with the label's 1970s inspired aesthetic.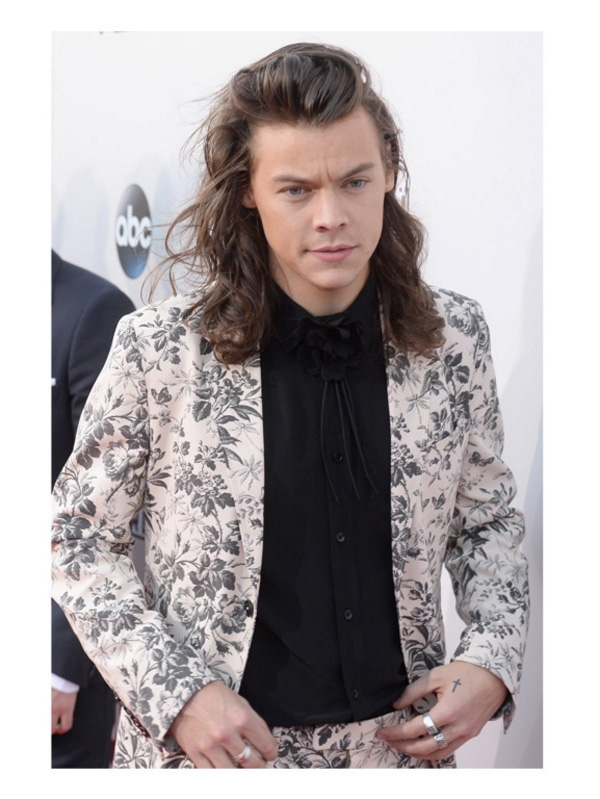 Styles looked to the Italian brand again at this year's American Music Awards. The singer stepped out in a black-and-white floral two-piece cotton crêpe Gucci suit, complete with a pair of retro-inspired flared pants. Styles doubled down on the flowery look by wearing a rosette brooch and bolo tie at his neck, then finished the whole look with shiny black boots.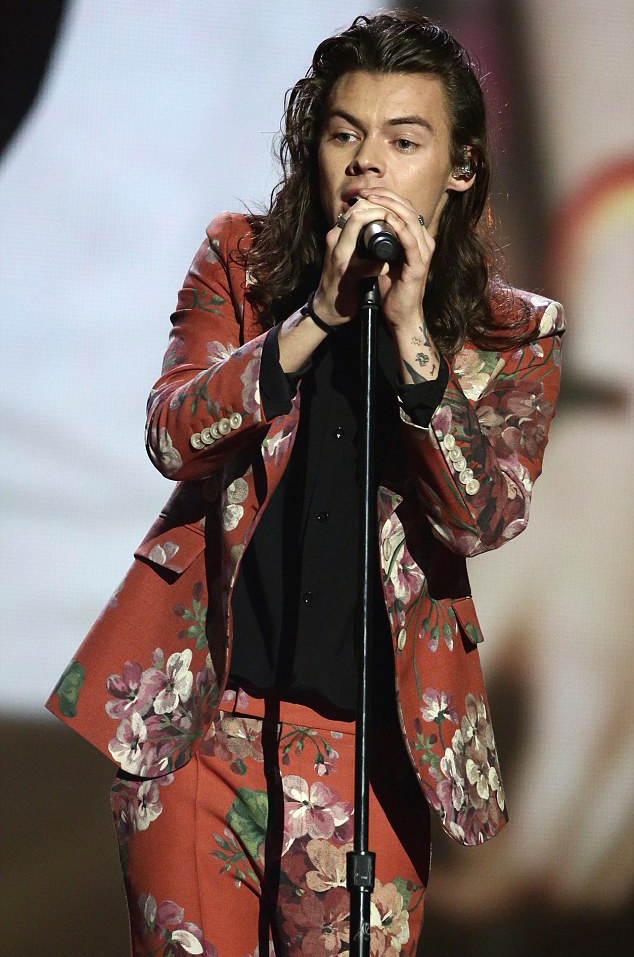 This past weekend during the season finale of "The X Factor UK" (the very same show that launched One Direction in 2010), Styles rocked out in red floral suit from Gucci's fall 2015 collection paired with a black shirt and leather boots.
That was certainly a mouth full of Gucci.
Since we here at OCV like to save time and entertain you simultaneously, we thought we would help Harry's stylist out and dress him in every look from the Gucci Spring 2016 collection. So take a break, sit back, scroll through our Harry Styles in Gucci Spring 2016 slideshow and 6PM will be here before you know it.
YOU MAY ALSO LIKE 
4 THINGS GUY'S DO TO THEIR LOOK AFTER A BREAK UP
24 HOURS IN BROOKLYN WITH IAN MELLENCAMP
6 STYLING TIPS FROM JON SNOW'S BLACK MONOCHROMATIC WINTER LOOK