- style -
Heading West
Not towards LA. I would say more North West.
03 . 08 . 16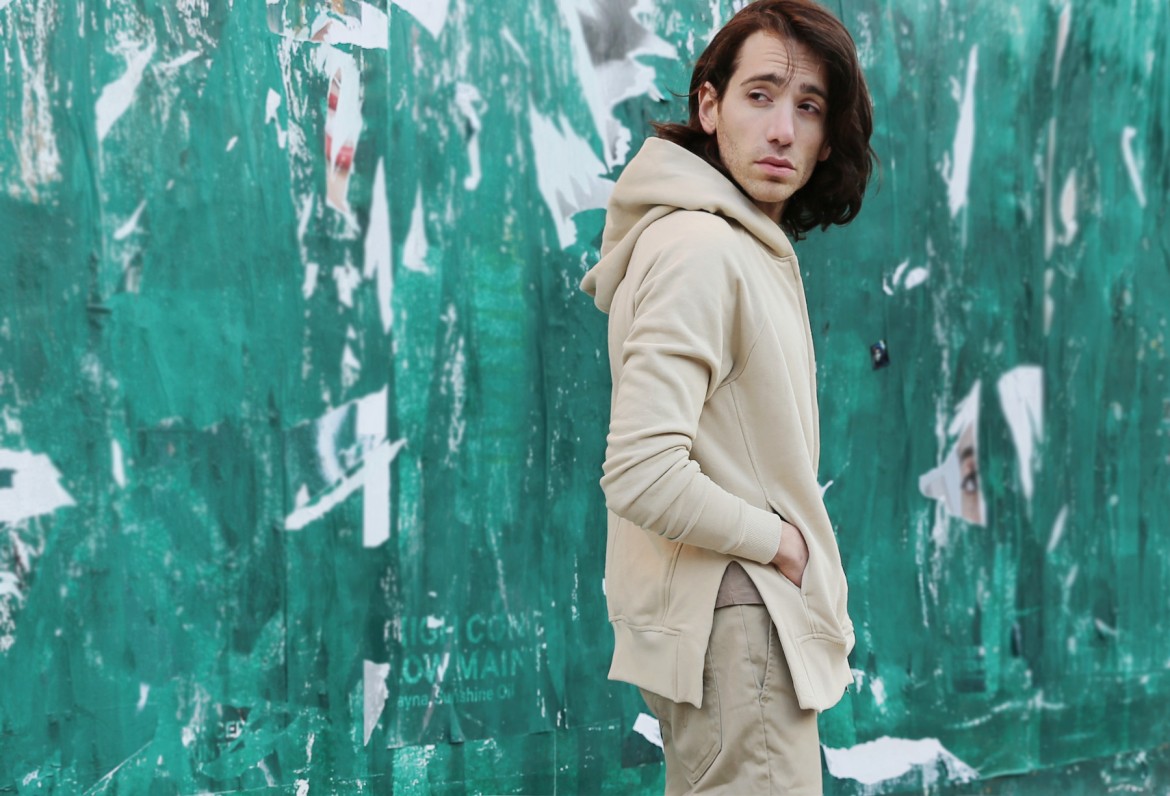 So yesterday I got to wondering if Kanye West's style was actually "good"? Today I am rocking his synonymous monochromatic I don't-care-what-you-think look. 
However, a West admirer or not, there are positives and negatives to using this ball of emotions as style inspiration.
Here are the pros: the look is comfortable — I appreciate nothing more than a comfortable look during the month of March. The weather goes from 60 – 40 degrees in the drop of a hat, so you will want to be dresses in a look that allows you to make a run for it if the weather starts to plummet. The sweatshirt doesn't look cheap, and when paired with matching separates even looks sleek.
But here are the cons: Will I really wear a sweatshirt out? It never gets taken seriously and by blue leather jacket gets more of a reaction, but maybe I'm ready for a change. Sure it'll look good with a monochromatic look, or black skinny jeans, but if I'm spending over $400 on a sweatshirt (!?!?!?), shouldn't I be able to wear it with everything and more then once a week? My iPhone cost just about as much, and it goes with all of my outfits. Maybe I'm just attracted to the pure fun of it! But there's a line to draw here — that is, the will I wear it vs. will I enjoy simply like knowing its hanging in my closet?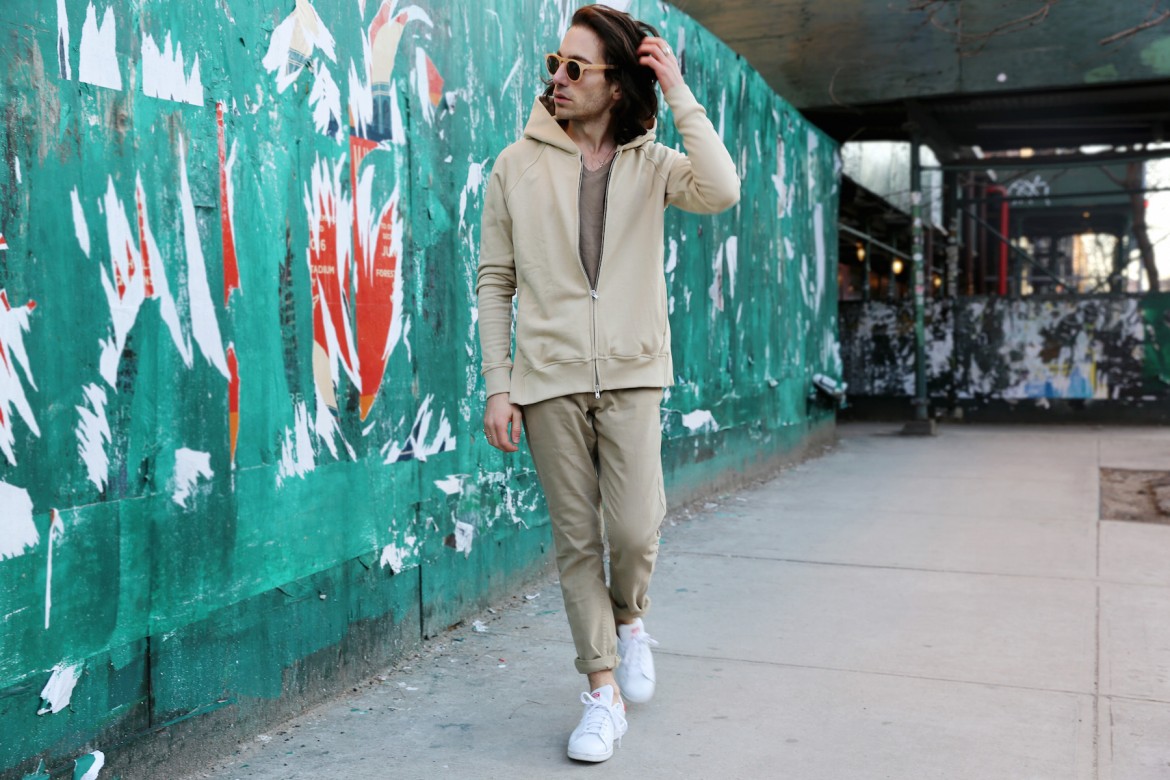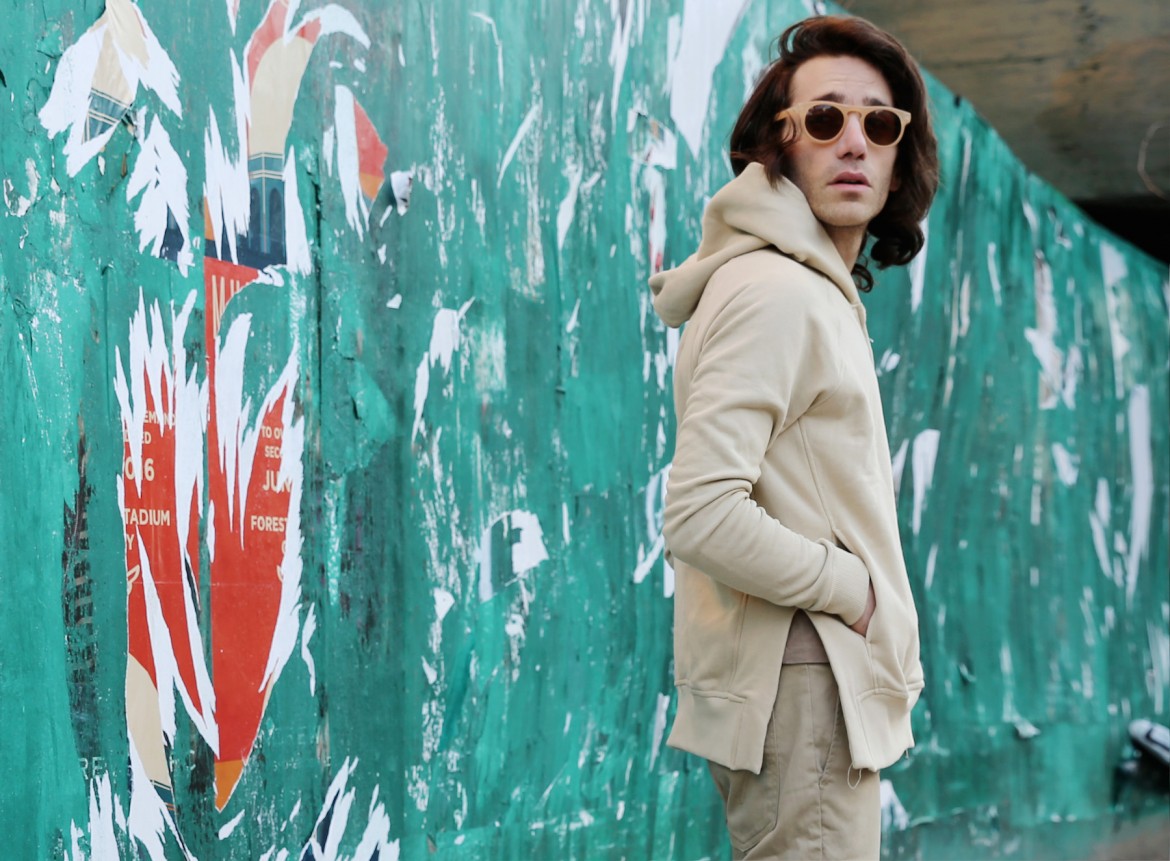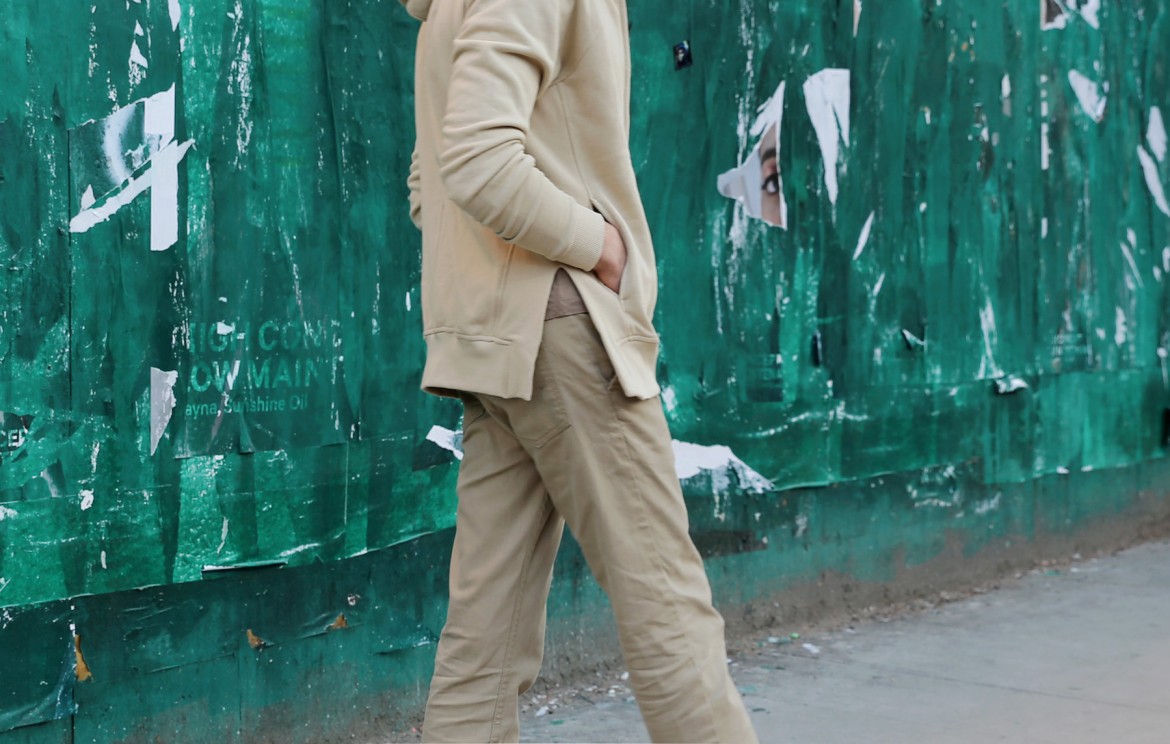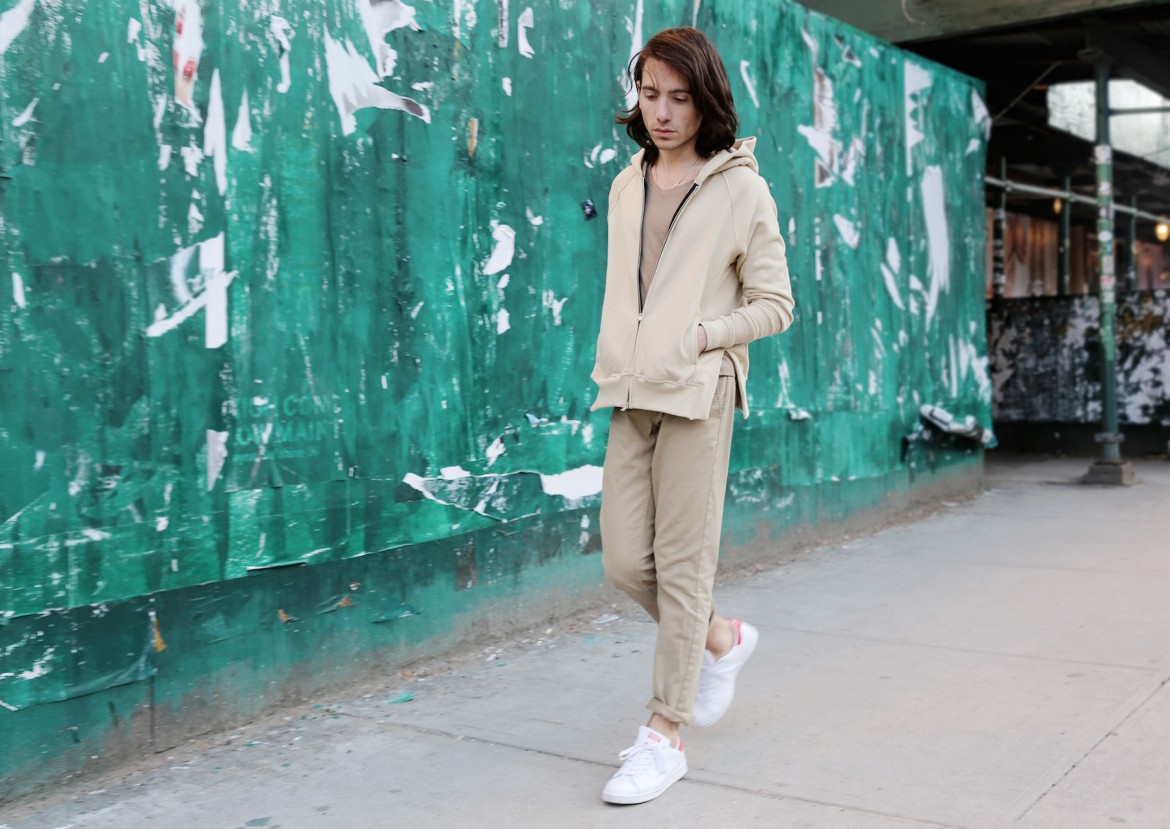 (Sweatshirt: Fear Of God/ Shirt: Armani Exchange/ Pants: Levi/ Shoes: Adidas/ Sunglasses: In God We Trust)
YOU MAY ALSO LIKE 
GENTLEMEN THAT LUNCH: TY HUNTER