- style -
Help Me Pick My Wedding Suit, Part 2
Because the only thing better than a wedding suit is eleven wedding suits.
10 . 03 . 16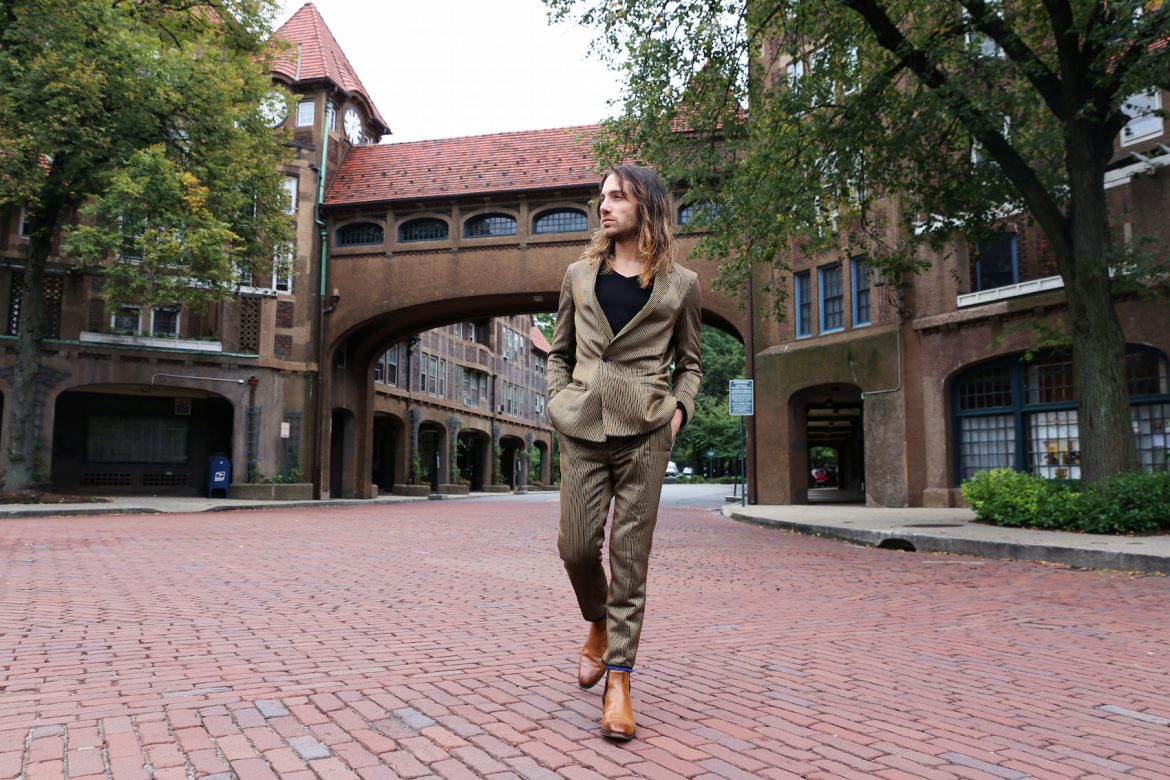 (Suit: Haider Ackermann)
Choosing one single look to represent you on a significant occasion is one of the most difficult tasks in the world, next to only eating one potato chip. Throw a three tired cake, a band and an emotional ceremony with everyone looking at you by the sea into the mix and it gets a whole lot harder. I'm talking about the act of selecting a wedding suit. That one suit to represent your style on the so called 'big day'.
In planning every other part of my wedding I feel confident with my choices. However, I am about as anxious as a virgin at a prison rodeo when it comes to selecting my one wedding suit. What color do I wear? Is it ok not to wear a tie? What about tweed? Pink? I'm lost.
So I am enlisting your help. Over the course of the summer I will post a series of possible wedding looks for you to scrutinize, judge and read to filth. Then I will ask you for an enormous favor, to vote on what look I should wear down the aisle.
For my first wedding suit option, I went went with a sleek, black double-breasted suit. For me second look, I turned to one of my favorite french designer's, Haider Ackermann. This gold-on-black Japanese inspired suit represents fantasies of escape. It's luxurious Persian charm at its finest. I styled it simply with a black t-shirt, not to take away from the magic of the luxurious suit. Maybe this one can be viewed as a cheap trick, particularly because there is no rule in the book of rules that says you cannot wear a t-shitr on your wedding day.
What I love about this look is the overall refined casualness. It looks like i'm wearing opulent pajamas on my wedding day, and I'm really into that. Maybe more people will wear PJ's on their wedding day. you know what they say, "One's mind, once stretched by a new idea never goes back to its original dimensions."
What do you think?