- style -
How NOT To Get Photographed At New York Fashion Week
Wear jeans.
09 . 04 . 14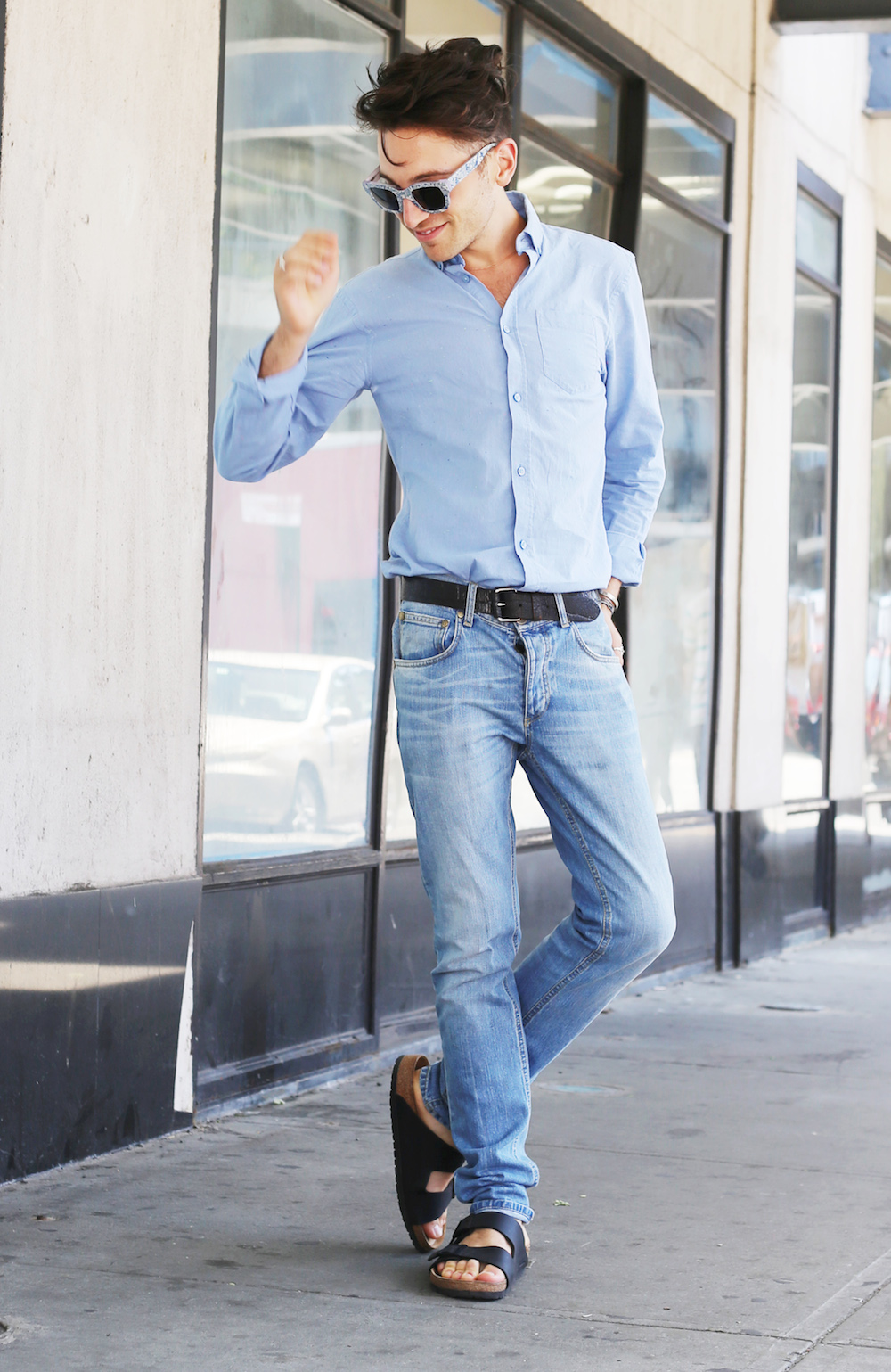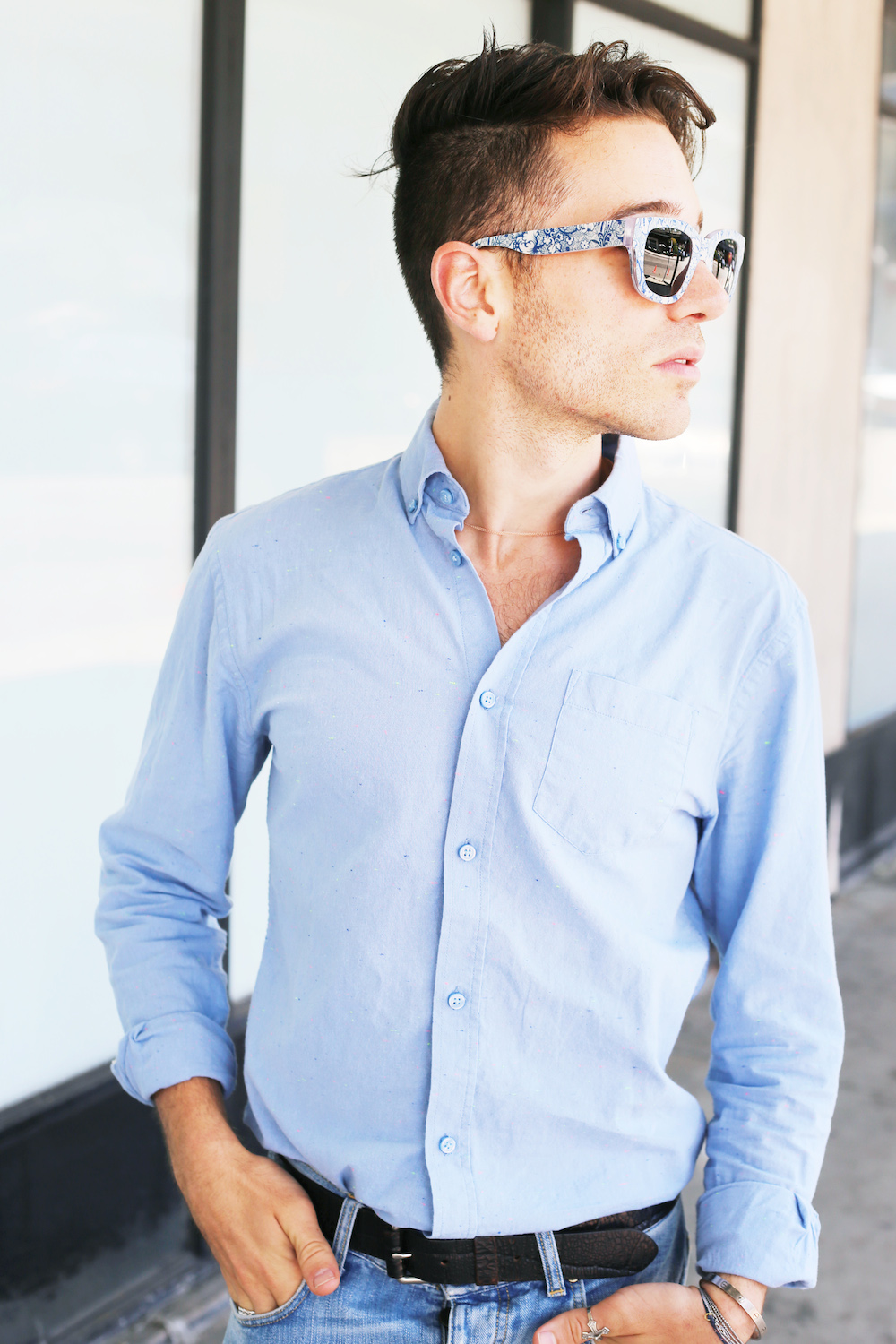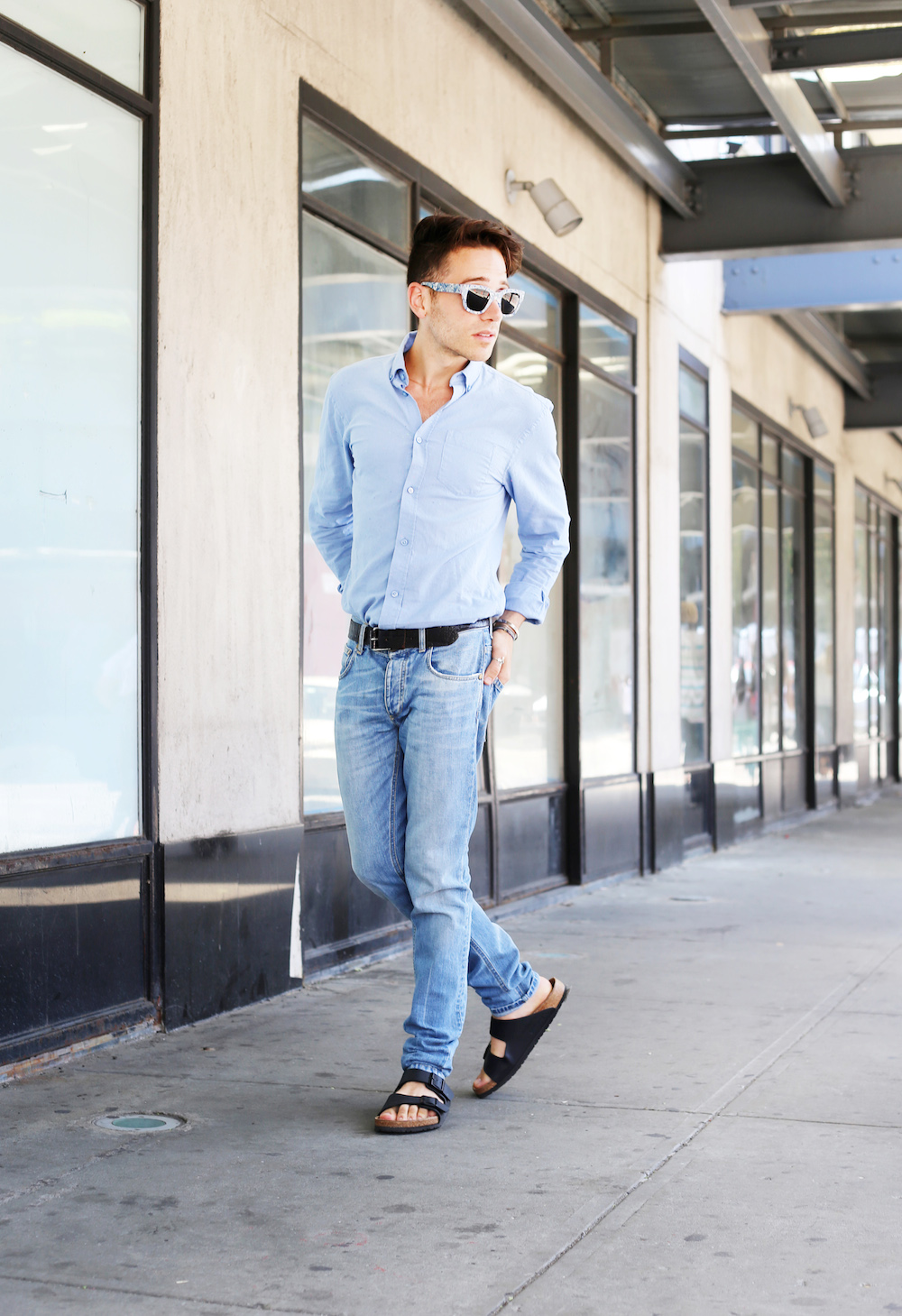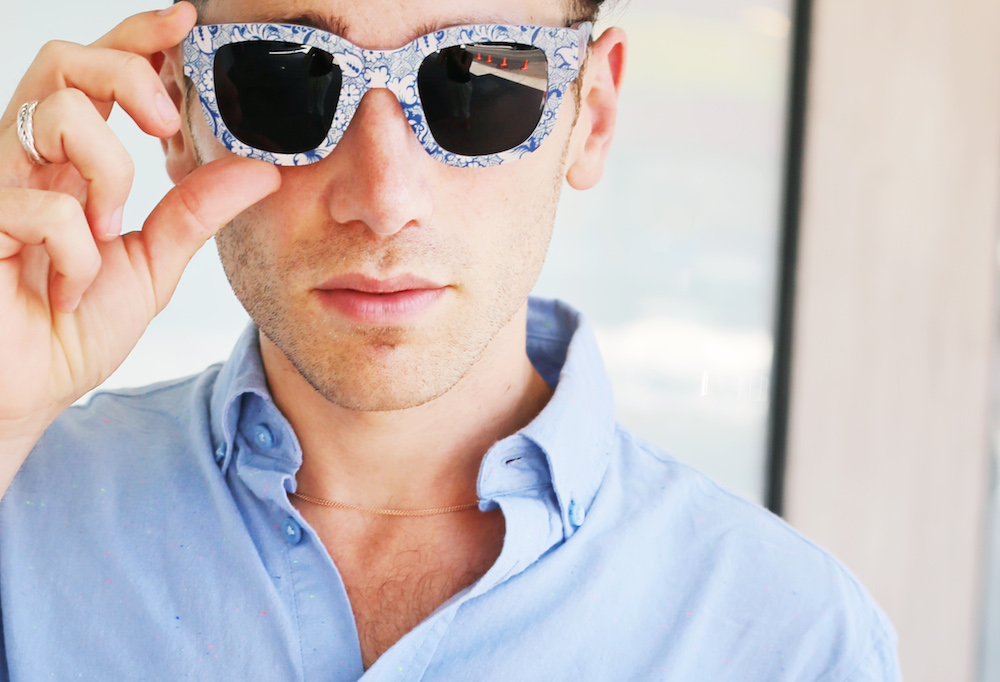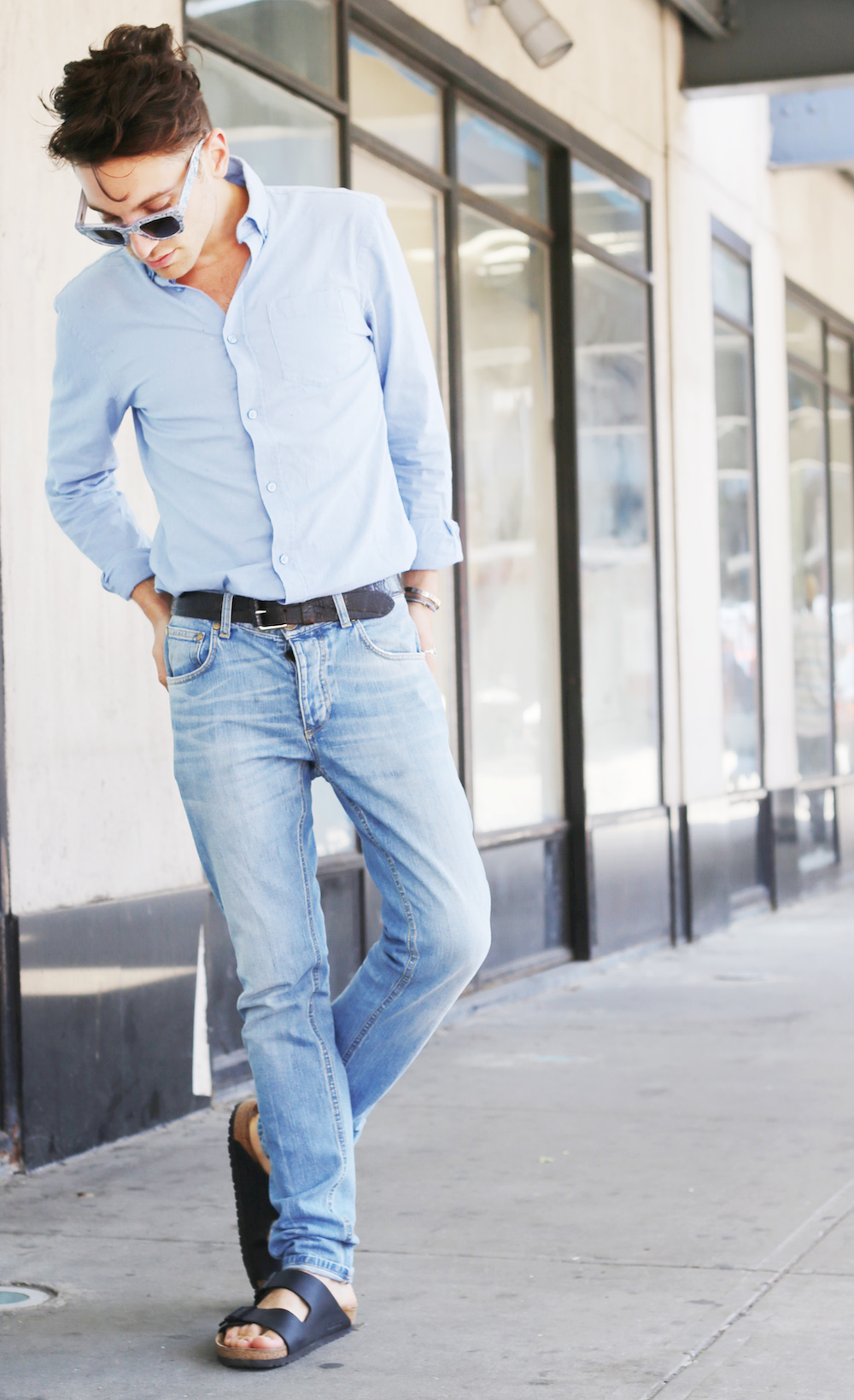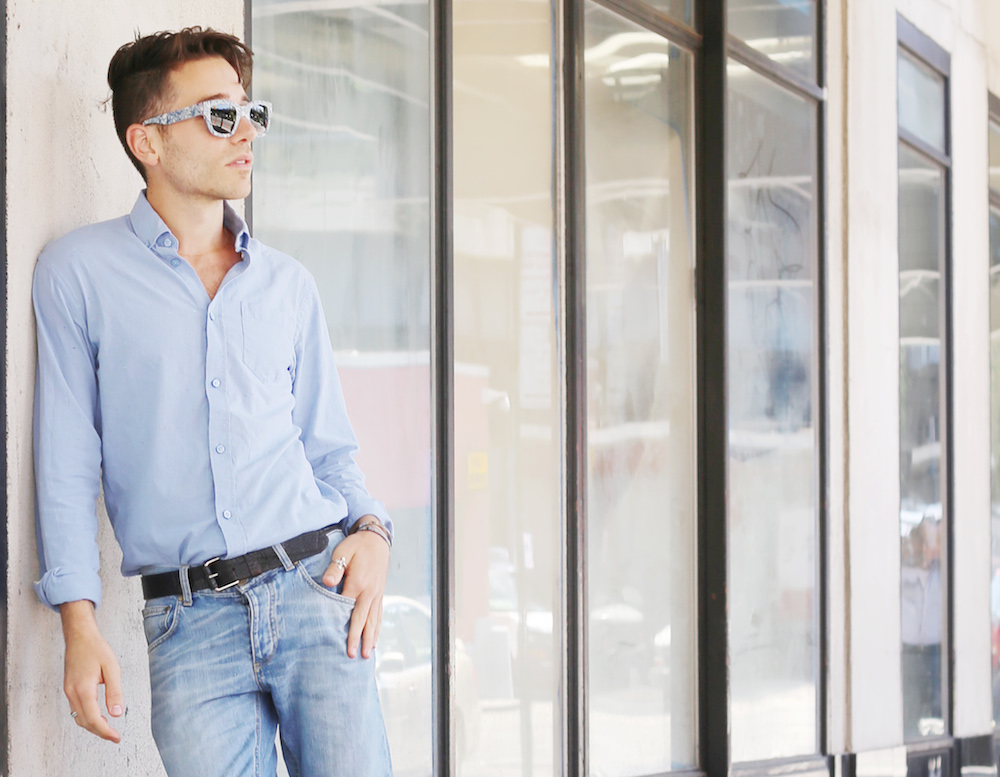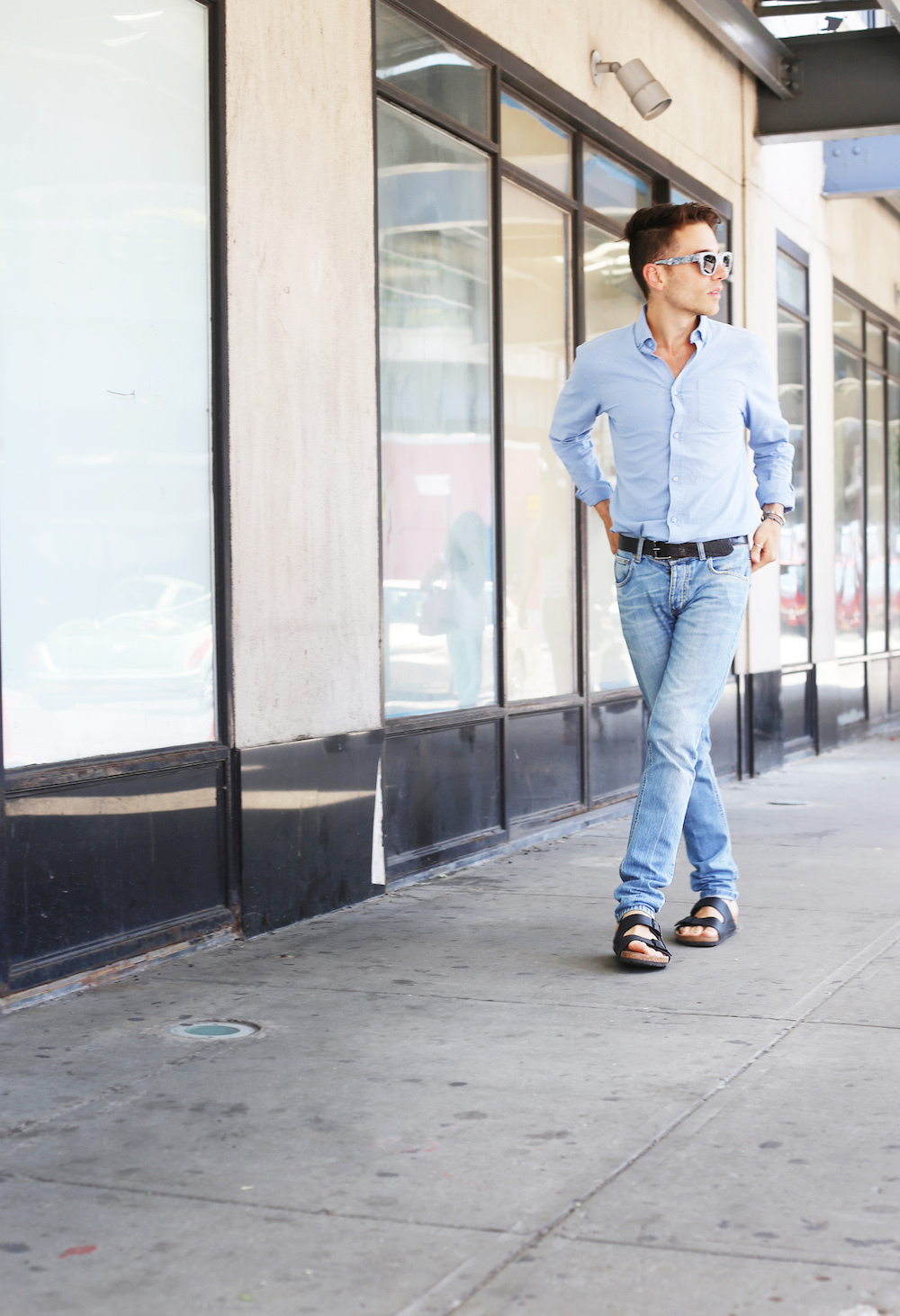 (Shirt & Pants: Moods of Norway/ Shoes: Birkenstocks/ Sunglasses: Acne Studios) 
So you're standing on the corner 14th and 9th chatting with your mom about family drama (your grandma has gone batshit again and forgot that you once were her favorite grandson) and a man dressed in a torn vintage tee, second skin black trousers and with slick loafers asks to take your photo. You feel a blend of shock and enticement so you gracefully nod. The man then tilts his head, puffs his lips, looks straight at my jeans then proceeds walking down 9th Avenue with no picture taken and not evan a wave or a gesture of goodbye.
I immediately look down to see if there's a major stain or water marking that resembles pee. But I found nothing. Just one of my favorite pair pale blue jeans by Moods of Norway. Perhaps this was a blessing. I immediately go into defense mode. The dude may not have the photography tact of Ron Galella, the ease of Bill Cunningham and the poise of Henri Cartier-Bresson. Now I don't have to wonder, "did I just look fat in that photo?" Unfortunately most of the time with street style shoots you will never really know. The image usually ends up on a blog far far away. It isn't always a killer thing to be the item of a street style shoot. So there. I feel good about this, I think.  If you want to stay clear of the lens this NYFW just wear light wash jeans. It worked for me.