- style -
How To Dress For Faux Winter
It's the most wonderful time of the year and it feels like springtime in NYC. Thanks Santa!
12 . 15 . 15
I have a pridefully nerdy demeanor. I'm quite shy in person, despite my sometimes unusually loud looks, and enjoy things most 90-year-old women do to pass the time. However, occasionally I like to try to act my age and fake a 'cool' look.
I believe that fashion allows us, as humans, to fake cool.  If we can imagine something, mentally see it as ours, we are capable of achieving whatever we set out to accomplish. So if you want to be cool, do it. That is to say, fake it until you make it.
This is my version of cool today. Since it feels like springtime in December, I am wearing a light-weight brown vintage jacket that I picked up in Pairs and paired with a cashmere knit, chunky Prada platforms and polka dot print socks. Nothing says cool more then not wearing a winter coat in December, right? It just feels so rebellious. So what if the weather allows for it. A truly good mens vintage jacket still makes it quite cool.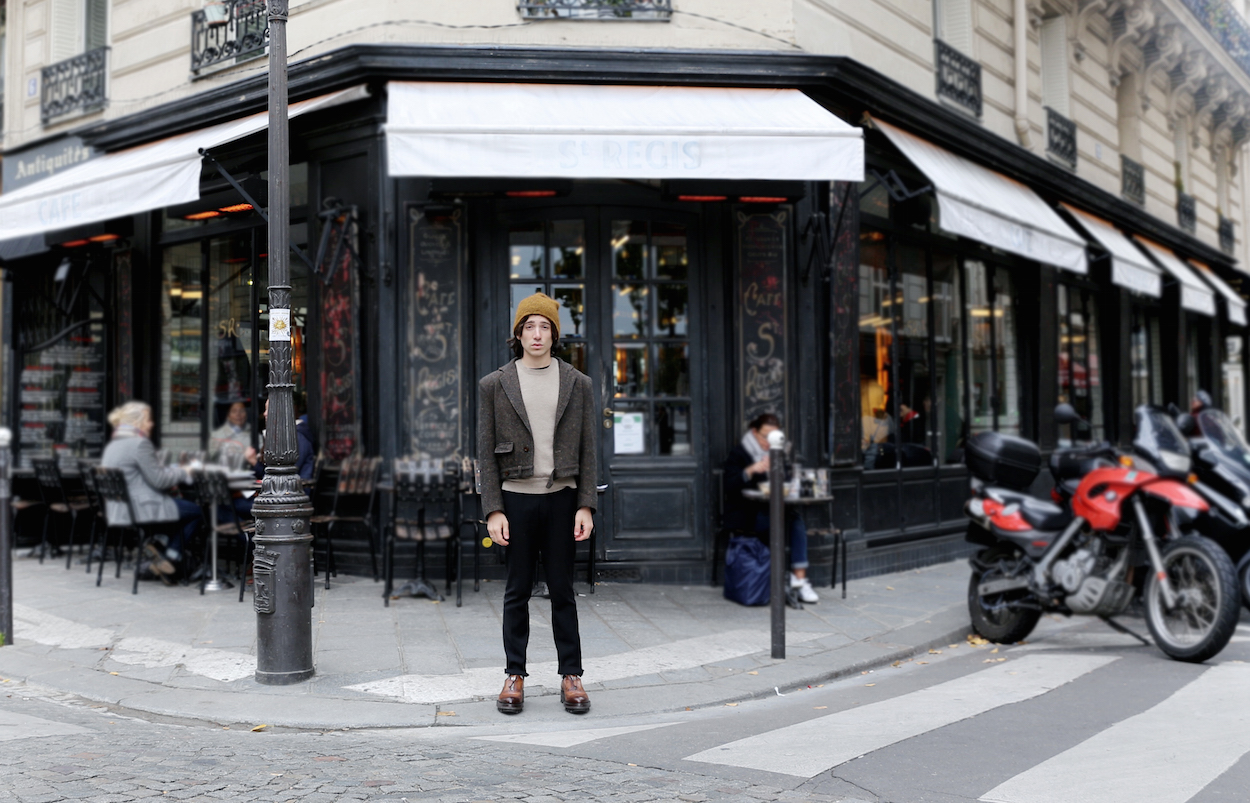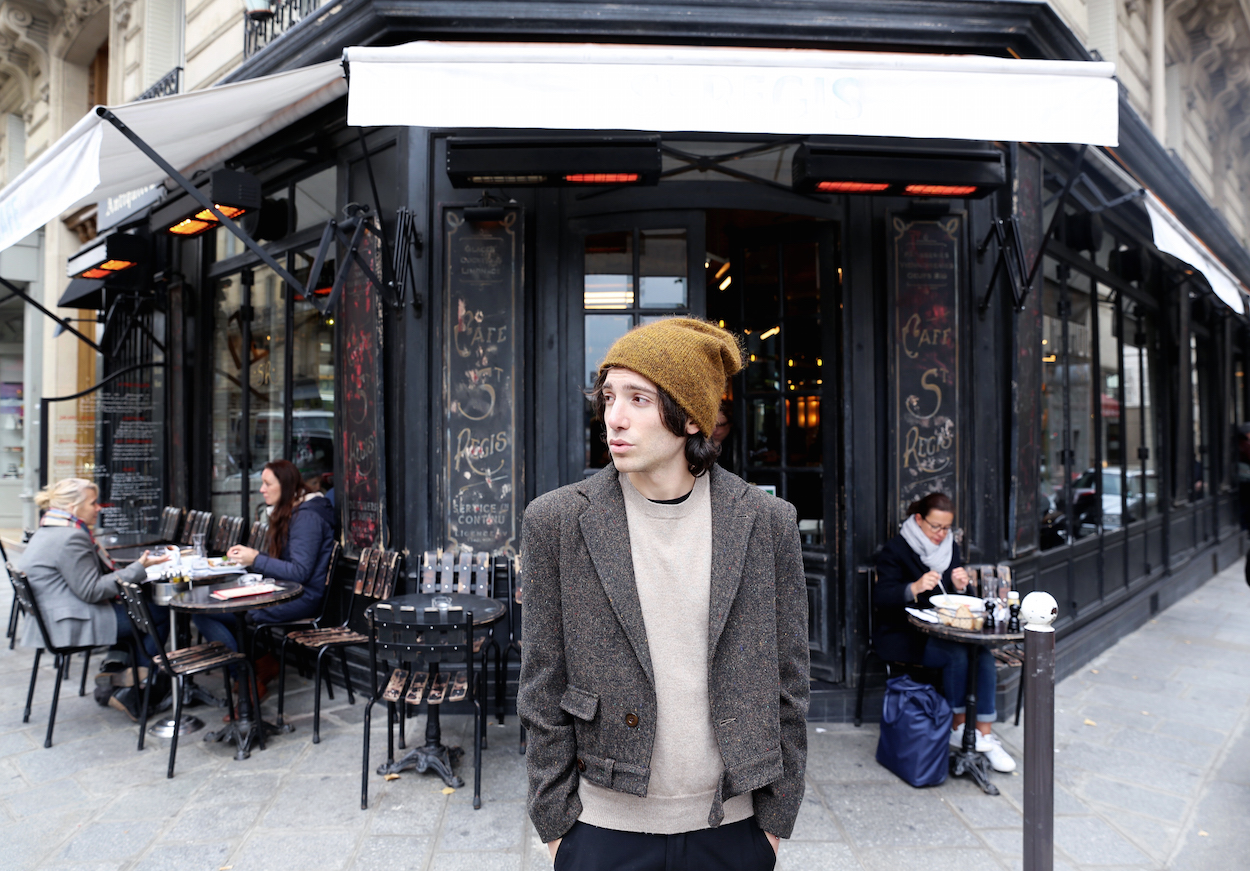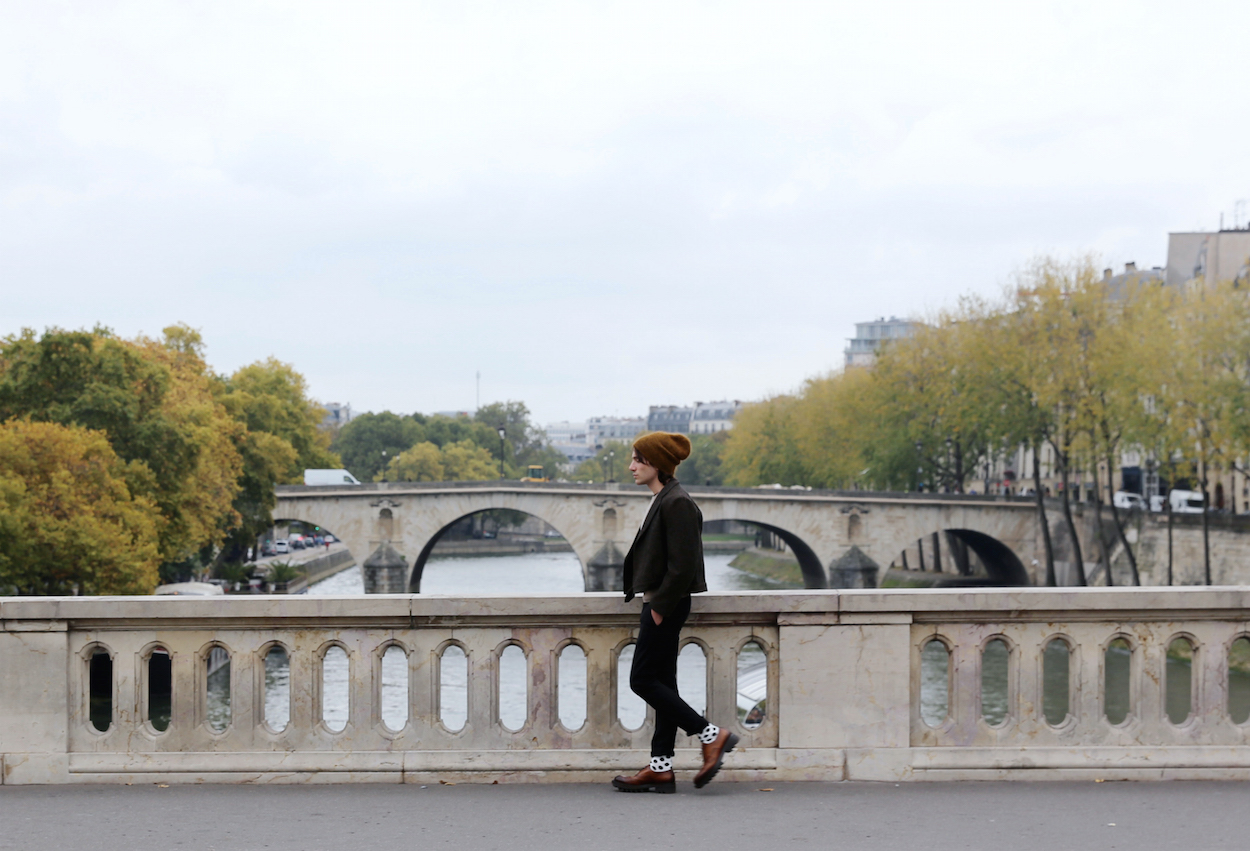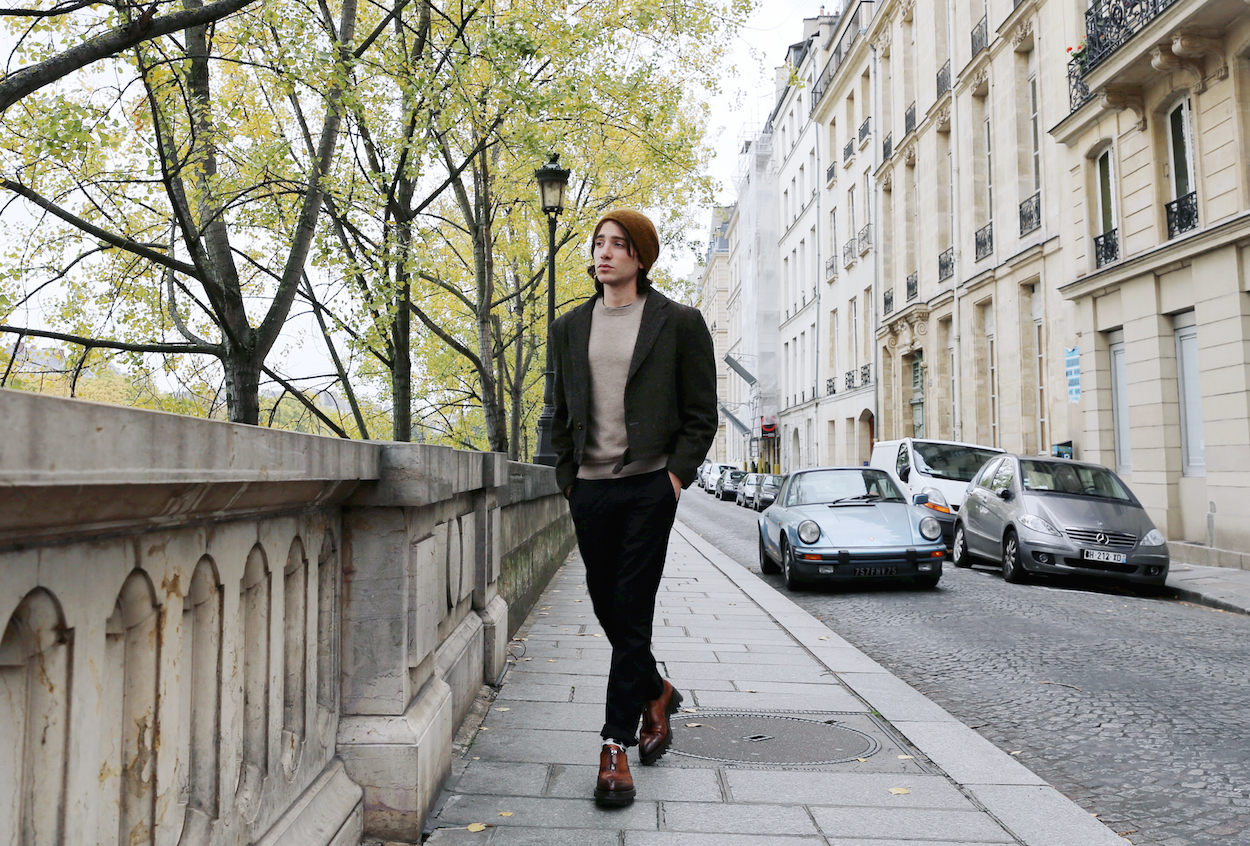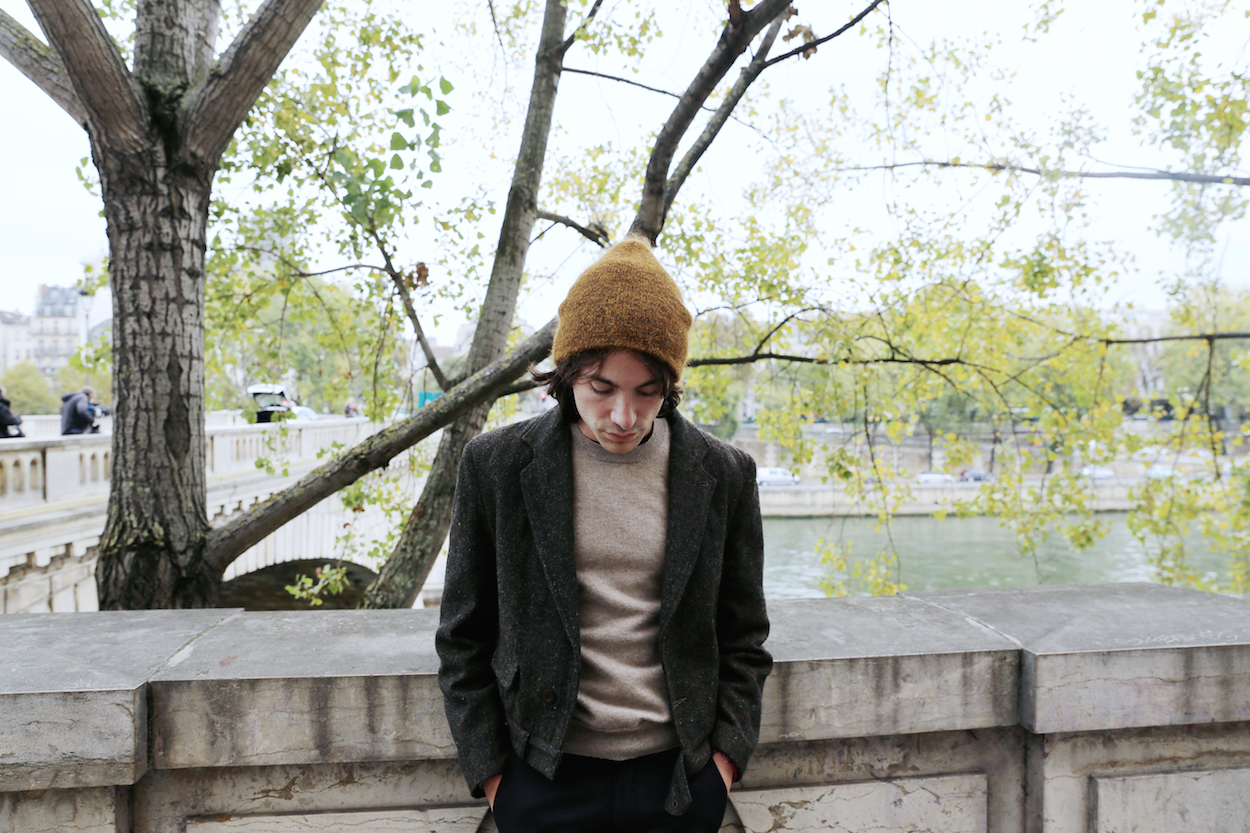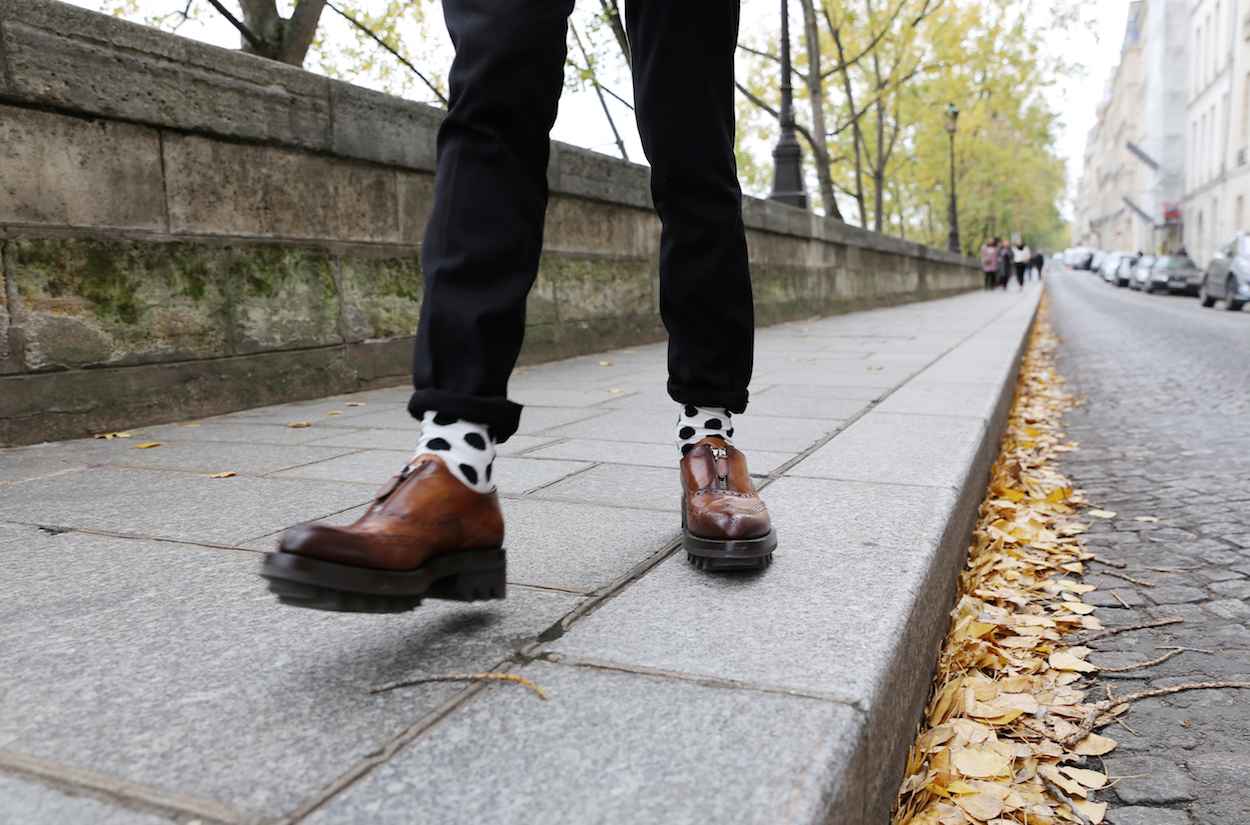 (Jacket: Vintage/ Sweater: Theory/ Pants: Topman/ Hat: Acne Studios/ Socks: Comme des Garcons/ Shoes: Prada)
YOU MAY ALSO LIKE 
4 THINGS GUY'S DO TO THEIR LOOK AFTER A BREAK UP
24 HOURS IN BROOKLYN WITH IAN MELLENCAMP
6 STYLING TIPS FROM JON SNOW'S BLACK MONOCHROMATIC WINTER LOOK