- style -
How To Pull Off Pink Joggers
Spoiler: you might still look like a member straight out of Jane Fonda's workout class, circa 1984.
07 . 08 . 15
This weird thing happens any time I go shopping. It's always the same occurrence. I walk into a store promising myself I will by open mined and unbiased to color. There I am, casually walking down the aisle, admiring the pale blue top and cranberry-colored shorts. Then my balls flung through the walls and there they were: pink joggers. Pink has become a quirk that I definitively adopt as indigenous to my style.
I wear bubblegum-colored coatS and pale pink blazers on the daily. Pink represents sexuality, innocence and is both vibrant and receptive. It is the color of love, forget red.
When wearing pink joggers my advice is to rock them with a simple knit. If you pair it with a contrasting bright color you run the risk of looking like an extra in a Richard Simmons workout tape or a the Jersey Shore. So keep it simple and let the pink joggers do the talking. Believe me they will.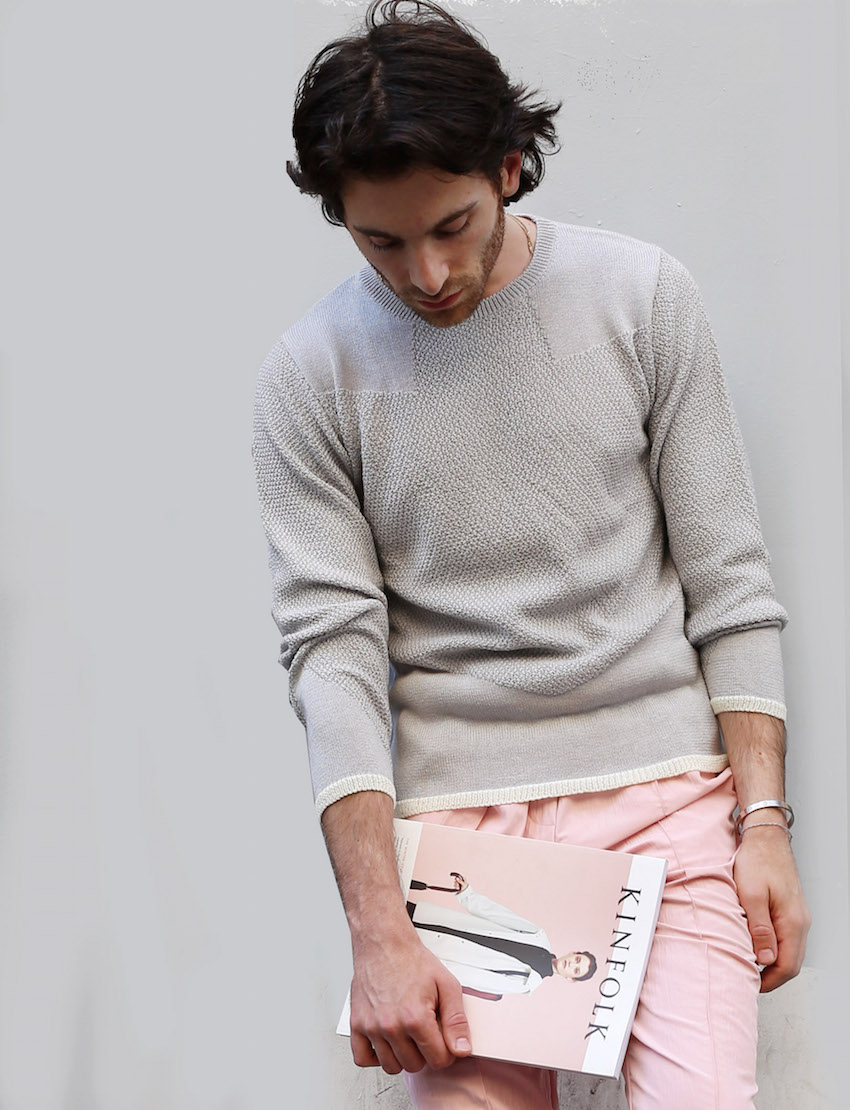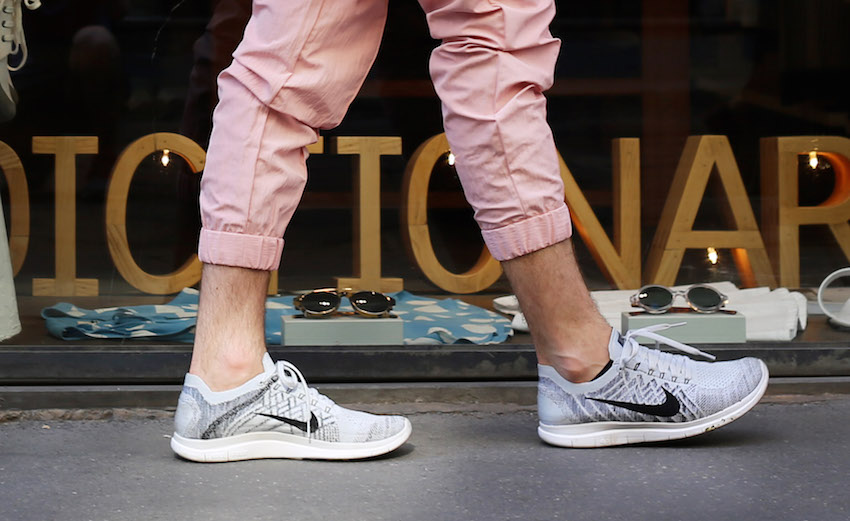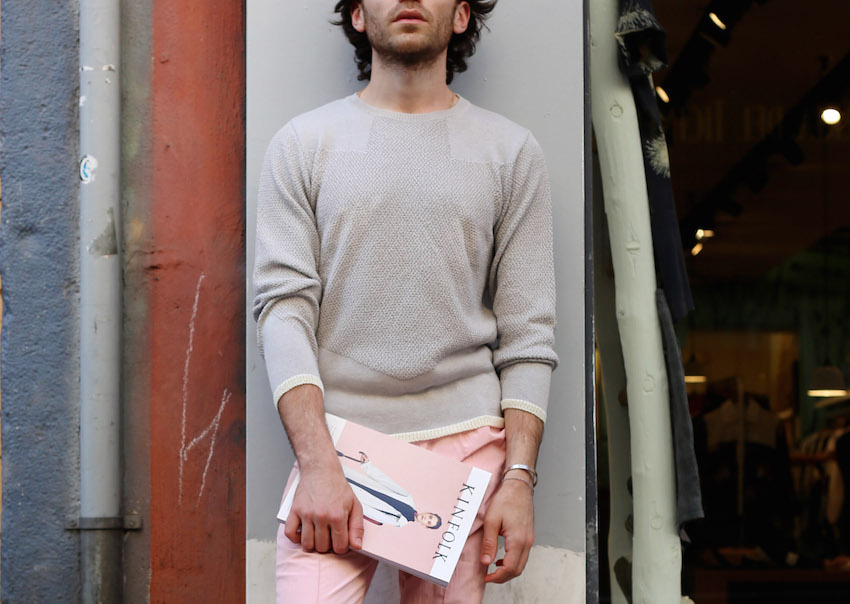 (Top: Camo / Pants: Libertine Libertine/ Shoes: Nike) 
– YOU MAY ALSO LIKE –
FLOWER DESIGN, DAY 1: THESE FLOWERS EFFING ROCK
BRB, STEPPING UP MY SWIMSUIT GAME IN MALTA
CONVERSATIONS ABOUT SOFT LAYERS: MILAN MEN'S FASHION WEEK SS16