- style -
How To Raise Your Sweatshirt Game
Firm up your soft wear. Because summer is over and there is no need to firm anything else.
10 . 13 . 15
I have been in Paris for a solid day now and have realized two things. First, the French are better at almost everything , and second, how to raise your sweatshirt game by people watching at a café on Rue Montorgueil.
Sweatshirts are to fall what swim trunks are to summer: the one article of clothing that just feels so right you never want to take off and dream of a day you can wear it to work. Well, I am here to be your sweatshirt fairy godmother of sorts today and tell you just how to do that.
First thing to do is to find a sweatshirt that fits like a dress shirt, in the sense it should be a little snug. The baggy sweatshirt that gets you through a Sunday brunch hangover won't work here. I'm wearing a navy Thom Browne sweatshirt I picked up in Milan. Then pair it simply with a neutral trouser. I paired it with black trousers from Topman. For the finishing touches go for sleek leather accessories. Here I went for low-top leather and velvet kicks by Lanvin and a 2 tone navy leather Fendi bag. Presto, you now have a look that is office appropriate.
And for my next trick I will be turning a pumpkin into a glittering gold Vespa.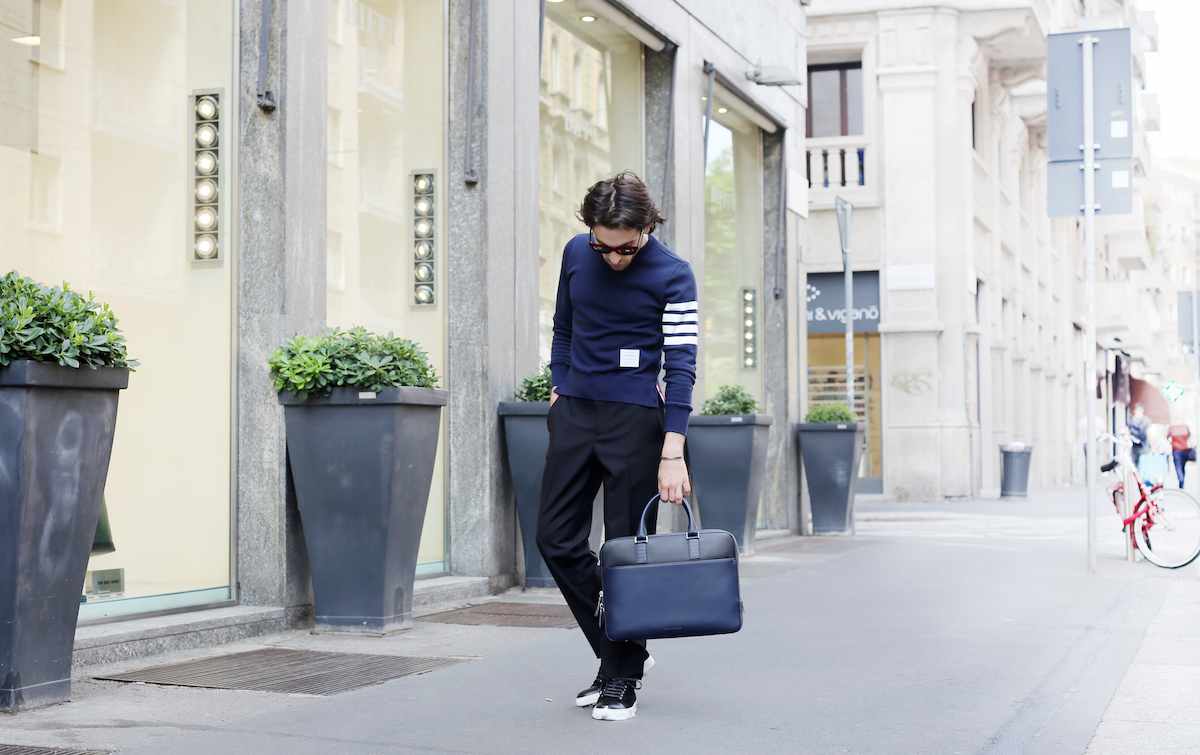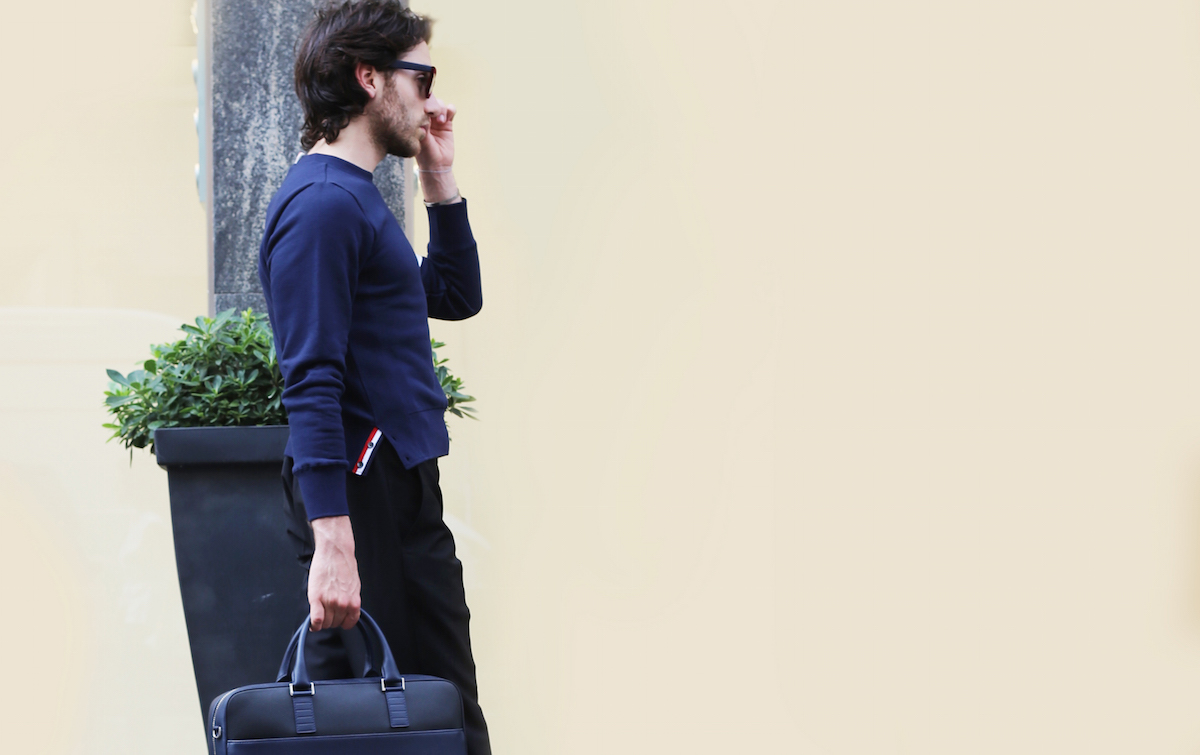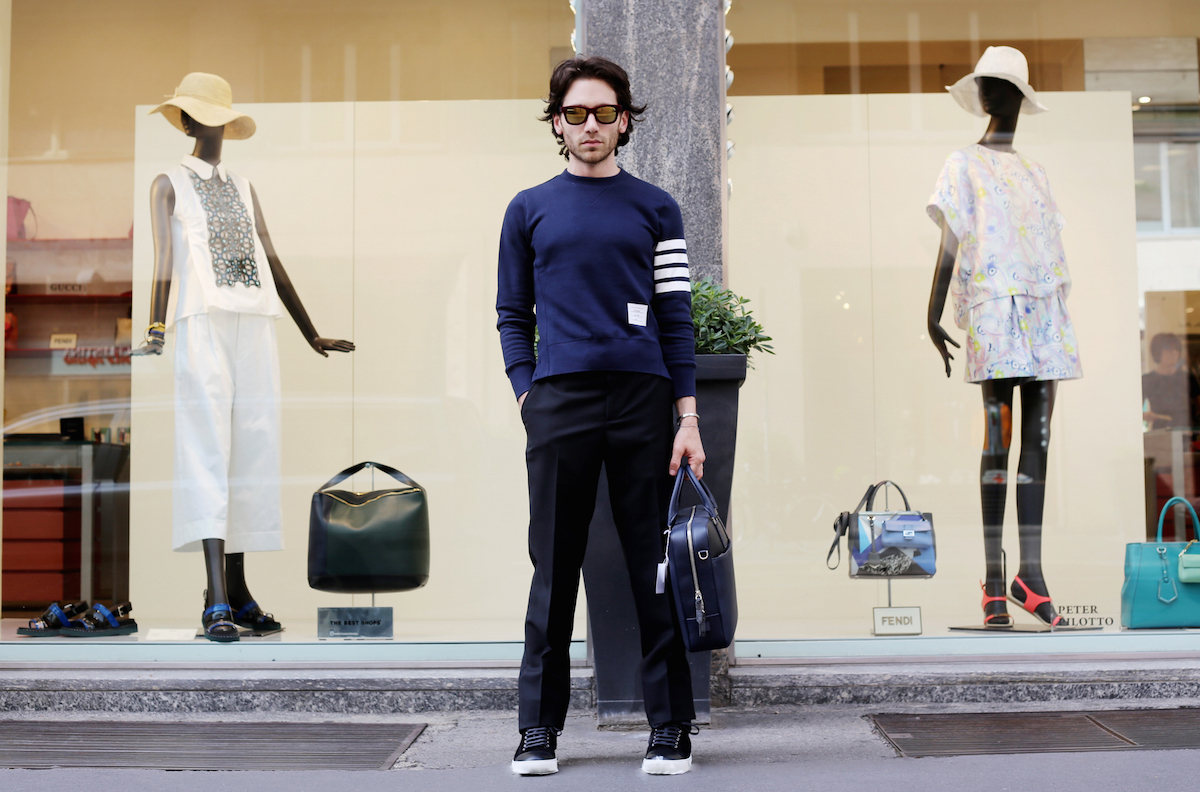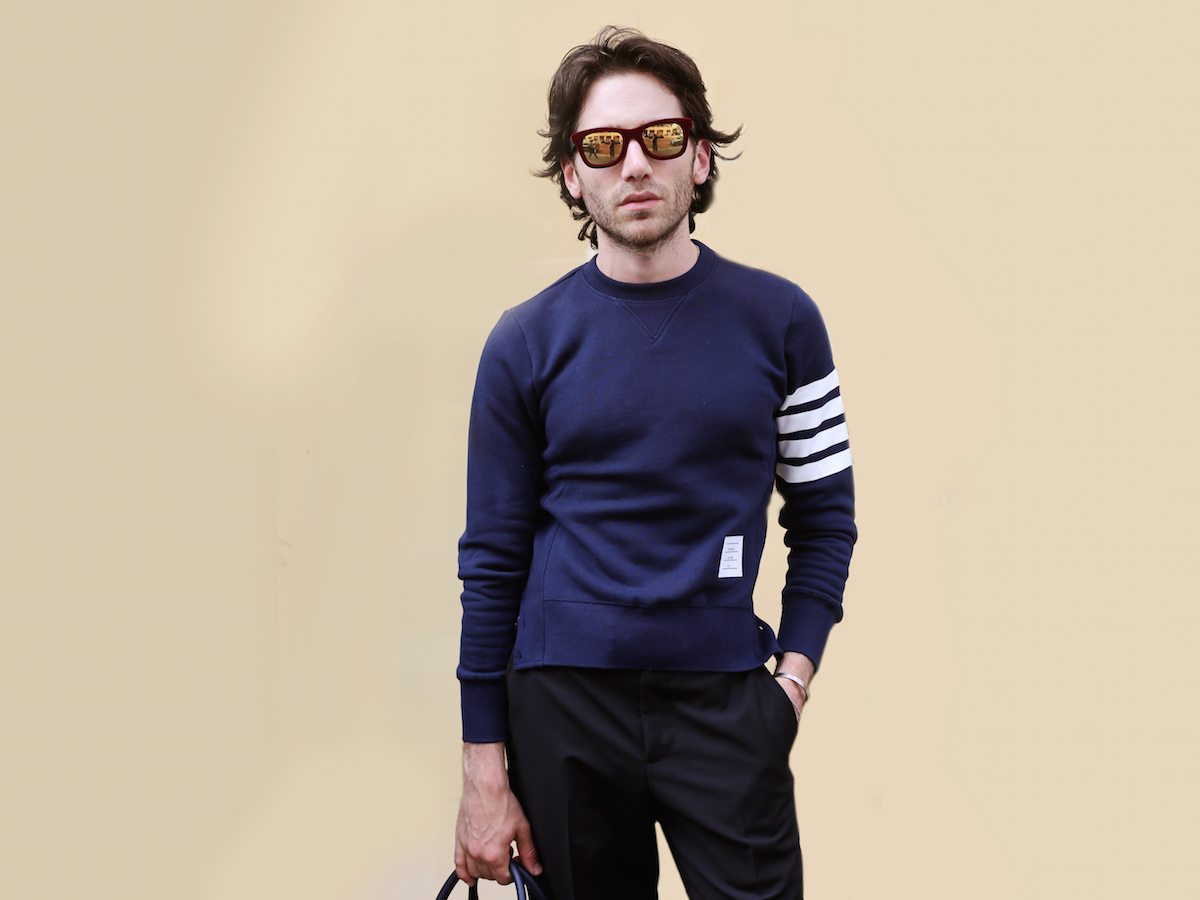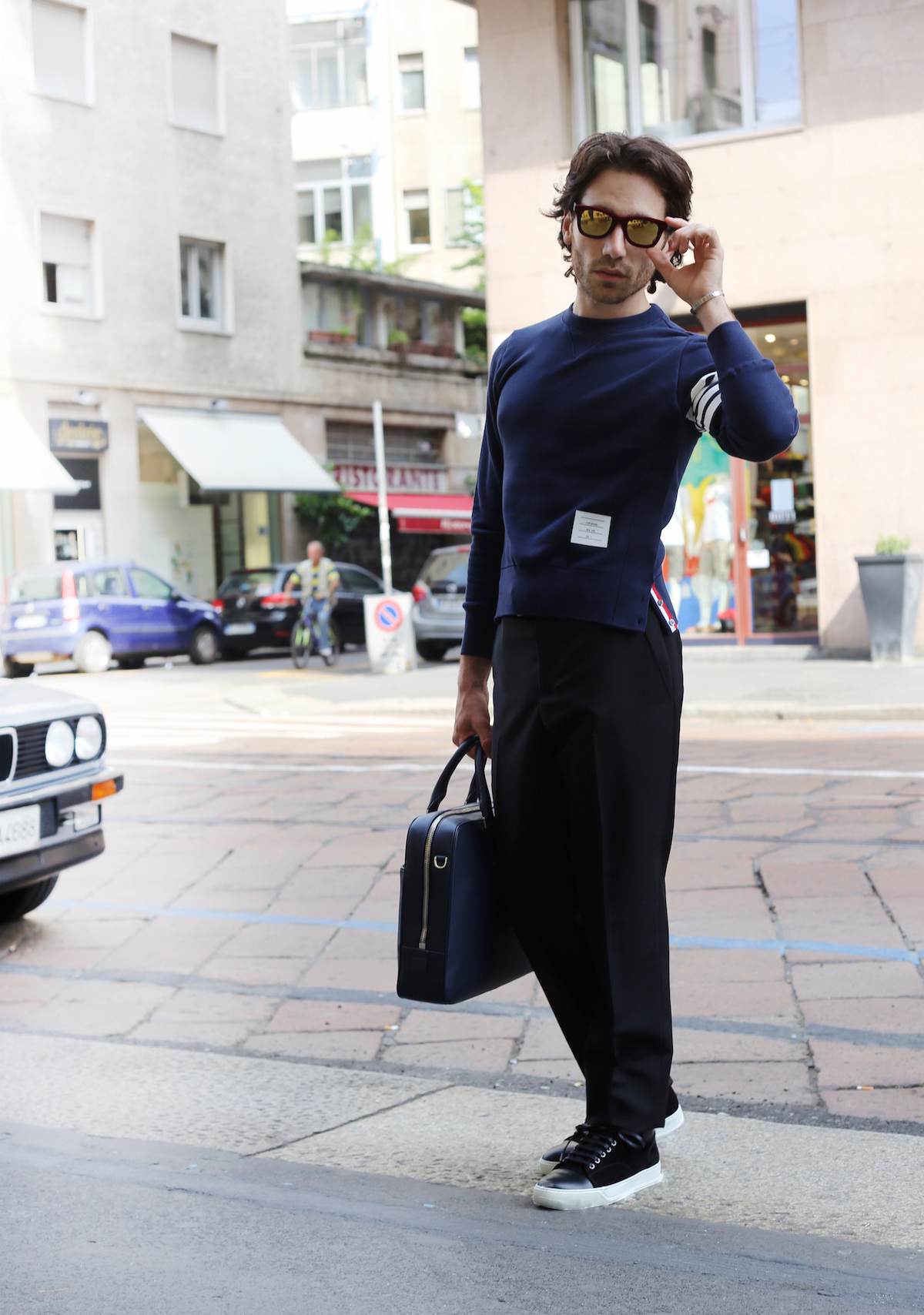 (Shirt: Thom Browne/ Pants: Topman: Shoes: Lanvin/ Bag: Fendi)
YOU MAY ALSO LIKE 
A DAY IN THE LIFE DURING BUDAPEST FASHION WEEK
WHAT YOUR VACATION CHOICE SAYS ABOUT YOU
THIS IS ALL YOU NEED TO LOOK HANDSOME