- style -
How to Style Red Sneakers
Want to add some revelry to your holiday look?
12 . 21 . 15
The green or red Christmas sweater is an obvious choice for a holiday party. Why on a night where you can blame your behavior on "spiked punch" would you want to make an obvious choice?
Don't you want something else besides your go-to look like…I don't know…an ornament? An accessorized celebration? A tiara?A great pair of RED kicks?
Honestly the tiara sounds quite fun, but lets be practical today. So grab a pair of red sneakers. How to style red sneakers you may be wondering? Pair them with a monochromatic look. Go for a light blue suite for an added pop, or a khaki-colored look for a smooth option.
Here I am going for an all black outfit because, well not to sound dark, but I am really struggling to feel the Christmas spirit this season. Perhaps it's because the weather forecast predicts its going to be warmer in NYC then in LA on Christmas Eve. Or the fact that I burnt two batches of gingerbread cookies last night and didn't even get to eat one. I'm not exactly sure the reason, but my holiday looks this year are going to be eclectic and either consist of a silk shirt, or all black and red sneakers.
Red sneakers beckon most of the attention anyway, so no one will know you are a bit of a scrooge this year.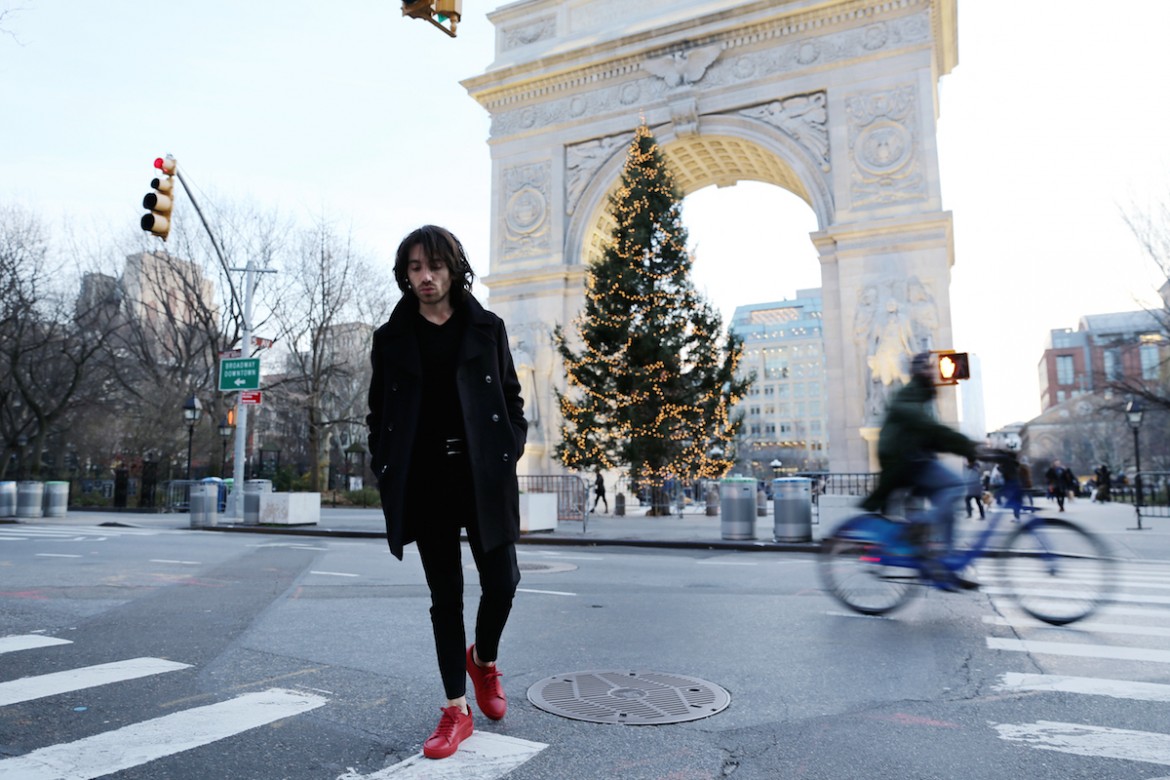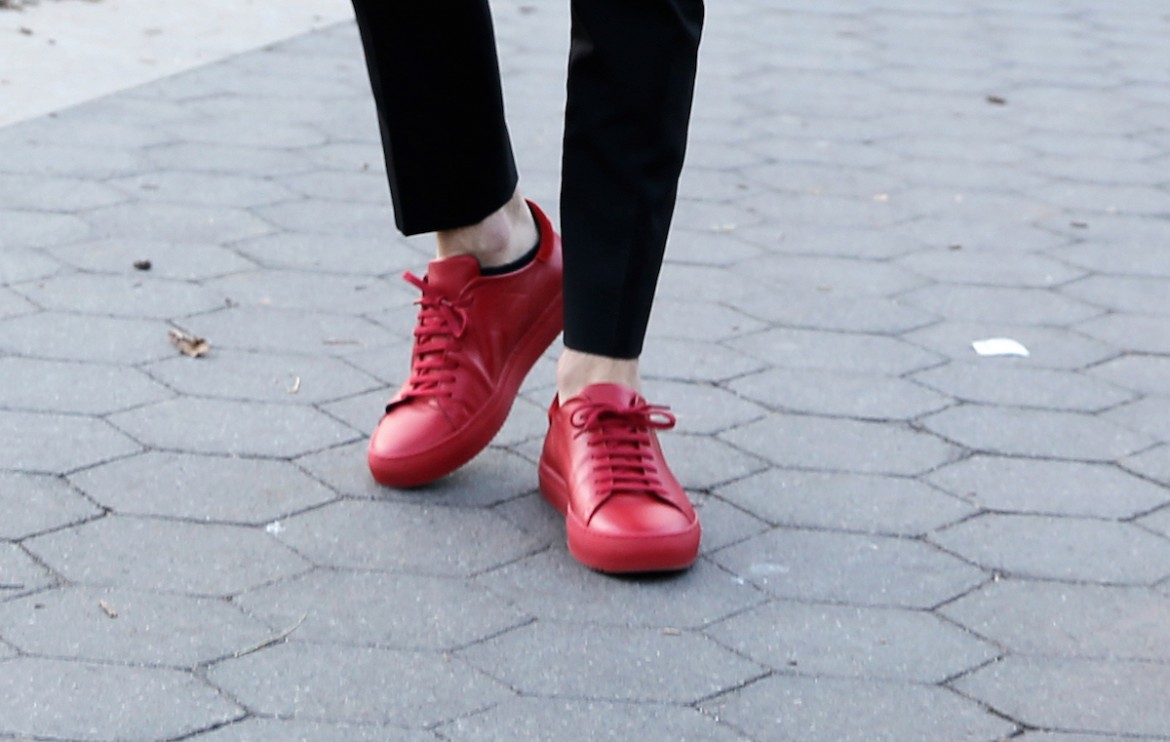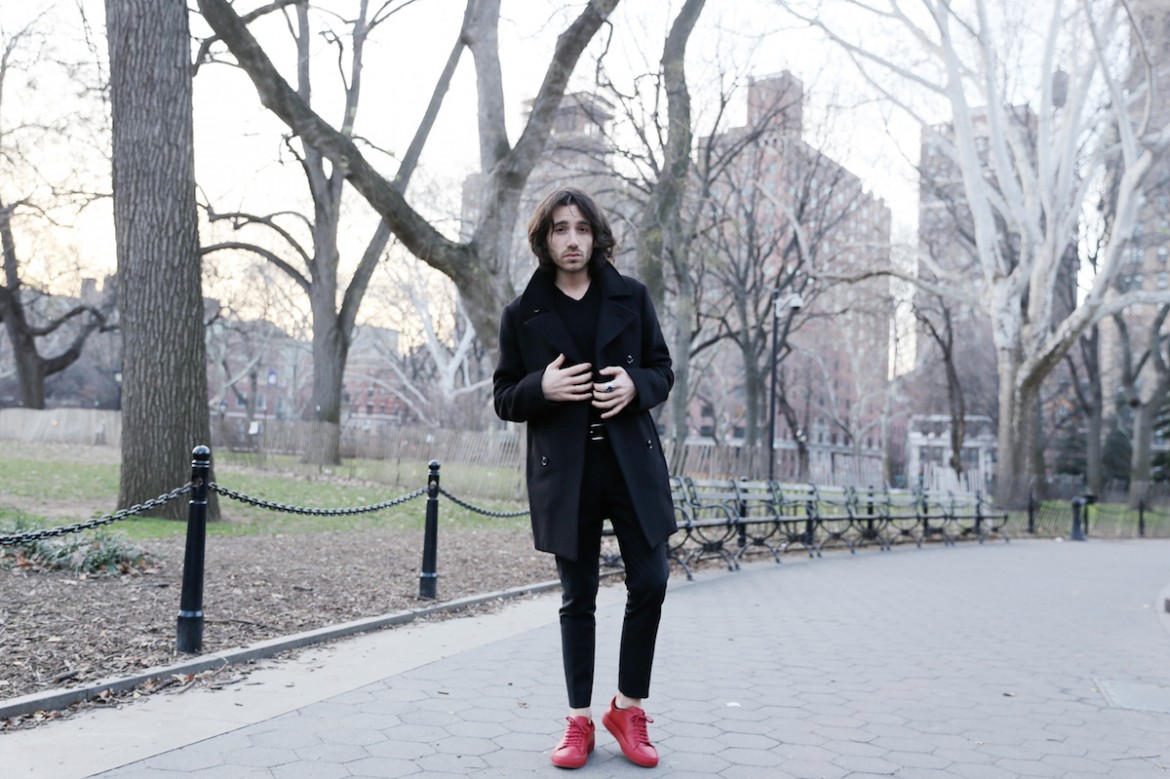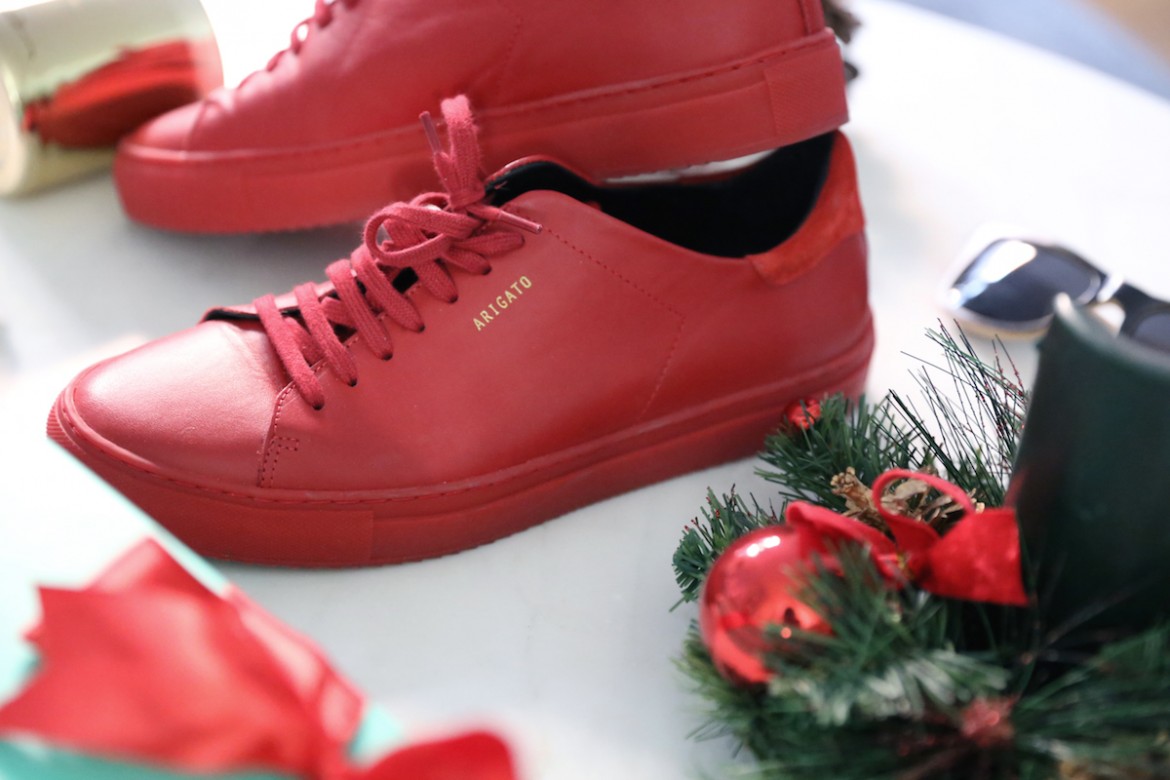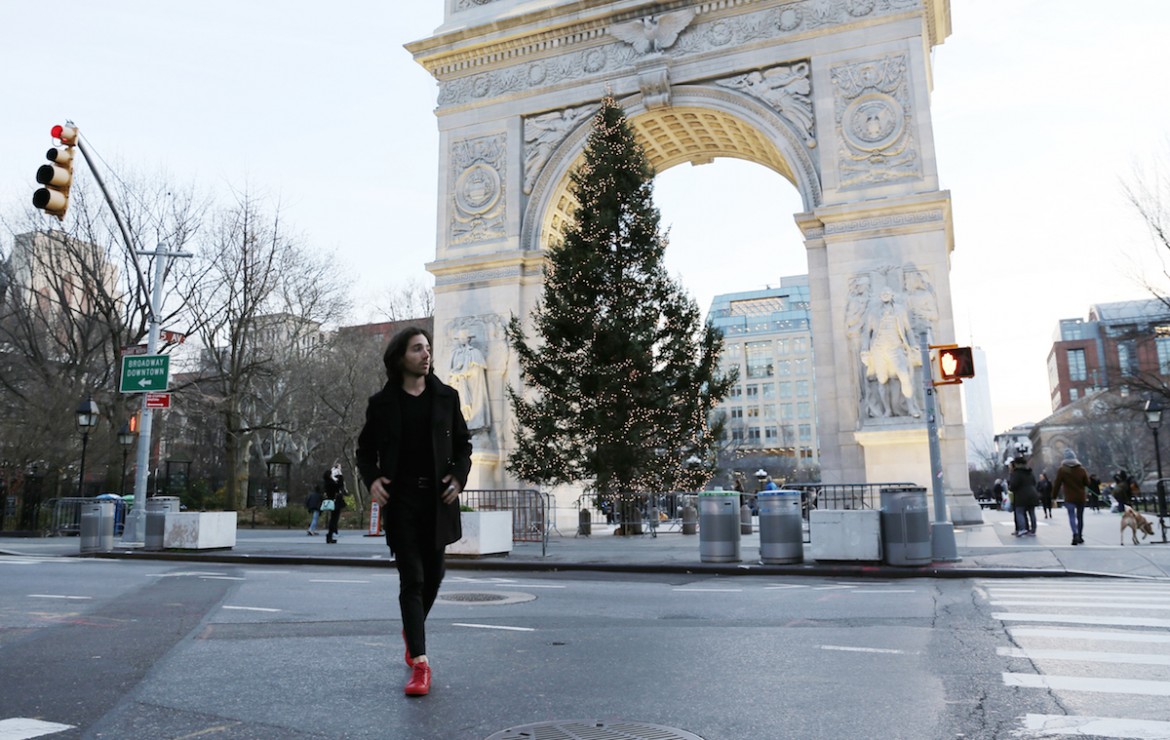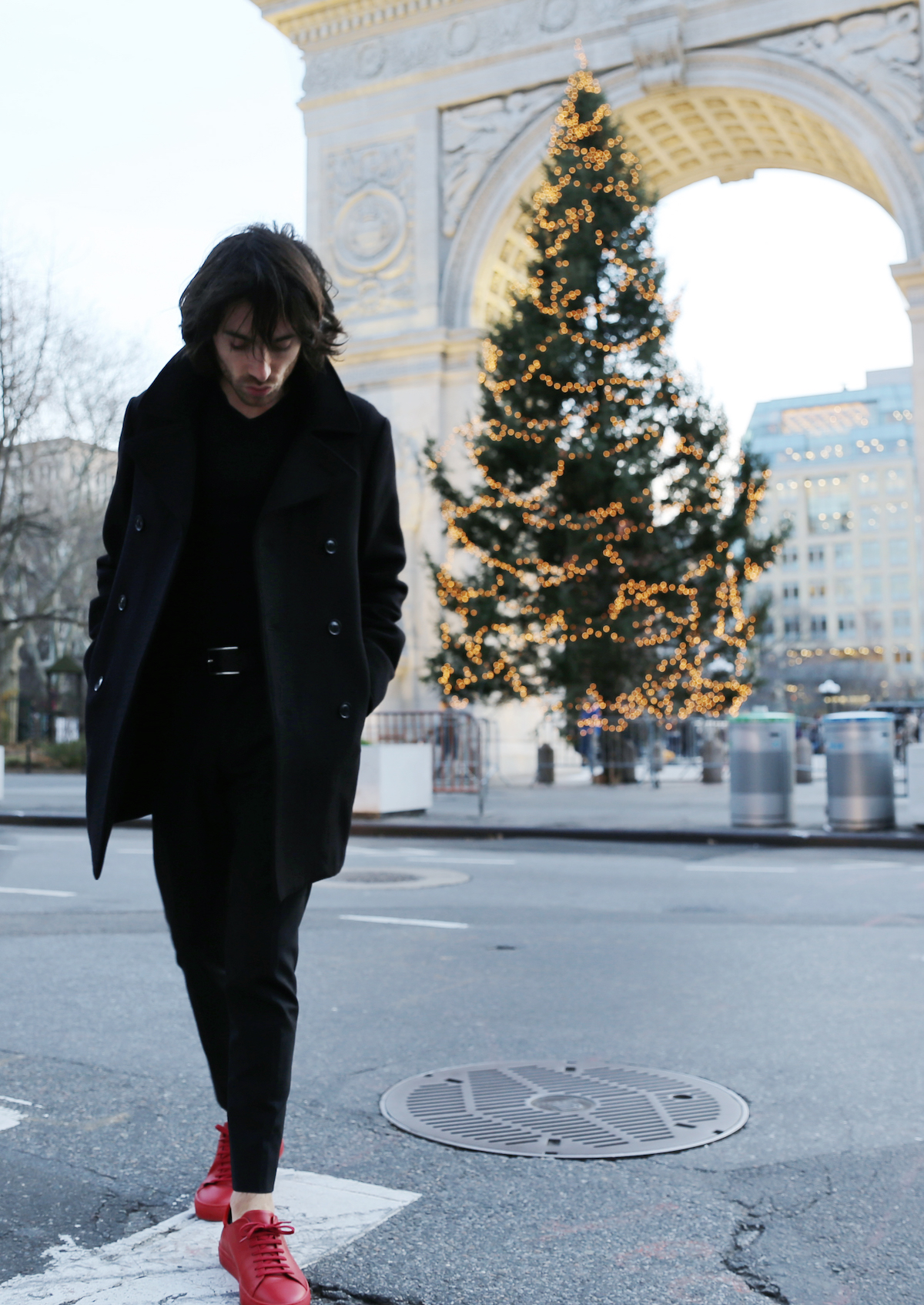 (Jacket: Saint Laurent/ Knit:Comme des Garçons Play/ Pants: Acne Studios /Shoes: Axel Arigato)
YOU MAY ALSO LIKE 
4 THINGS GUY'S DO TO THEIR LOOK AFTER A BREAK UP
24 HOURS IN BROOKLYN WITH IAN MELLENCAMP
6 STYLING TIPS FROM JON SNOW'S BLACK MONOCHROMATIC WINTER LOOK