- style -
How to Wear a Floral Vest If You Are Not Jimi Hendrix
If you've got a floral vest, then I've got inspiration.
07 . 17 . 15
For a season that's all about margaritas, freedom and sunshine, summer certainly seems to have a lot of don'ts. Don't wear black in the heat. Don't go swimming after you eat. Don't shake your towel off by your beach neighbor. Don't wear a crop top if you had copious alcohol consumption the night before and ate an entire pizza while watching "Game of Thrones."
The theme is floral. Floral, plus a little bit of black (a shade I love to wear during summer months,)  paired with green khaki tank to keep it casual. I am a huge proponent of never over dressing. I much prefer to look underdressed then over dressed at an occasion. Floral prints are great no matter where you are. They always come from a place yes. Where them with other clashing florals or a monochromatic look.
If you're suspicious of prints, start here. Take a floral vest ( I took this one from Vivienne Westwood's Fall 2015 collection) and enlist your favorite white t-shirt, or a neutral tank.  Remember that good vests make good layers and great ones turn heads and make babies cry. The look should say "your so-easy-the-message-must-be-complex."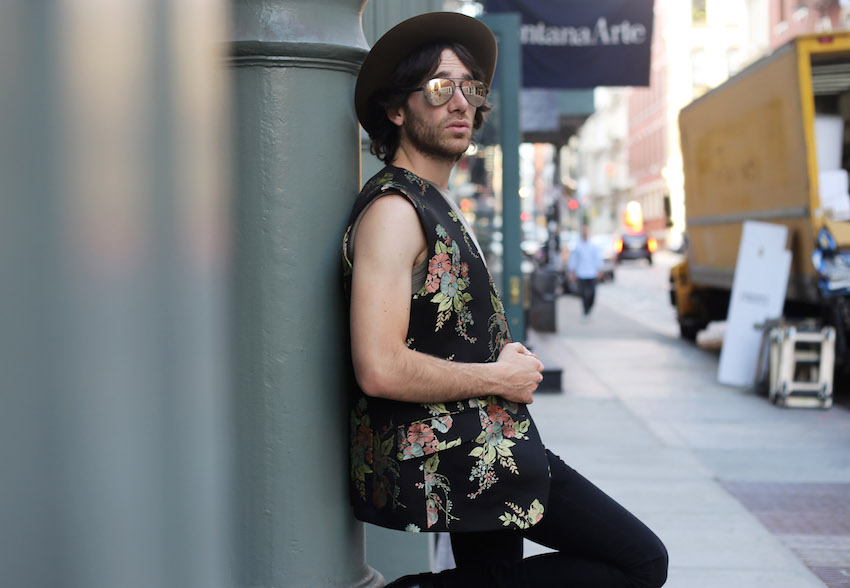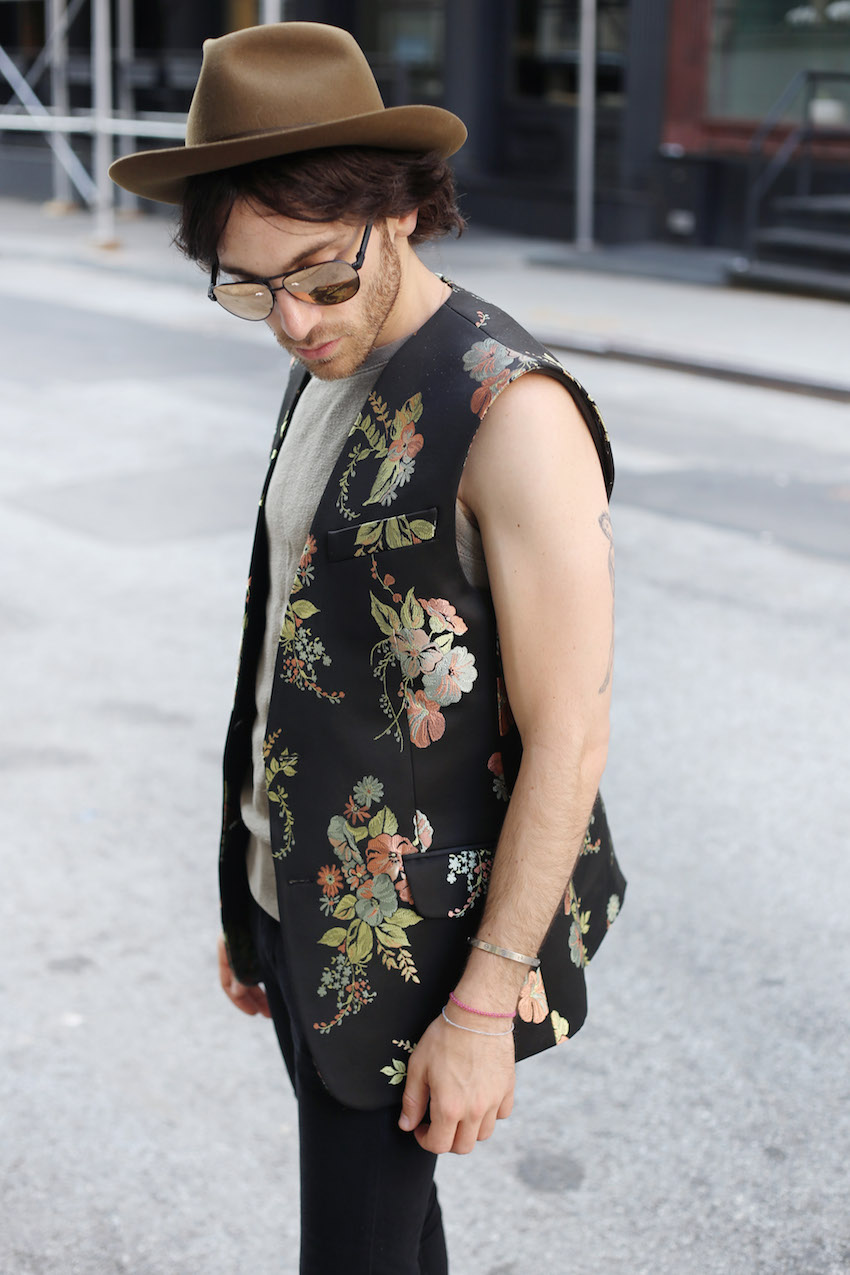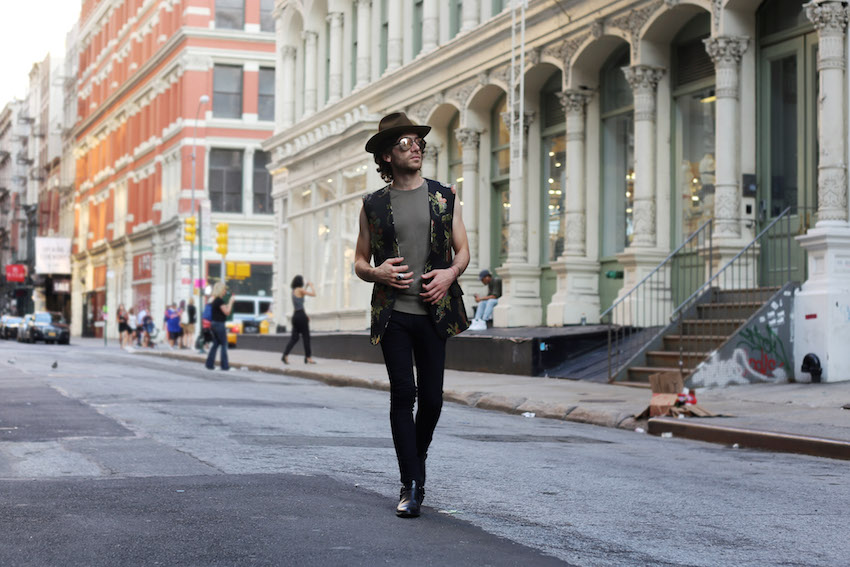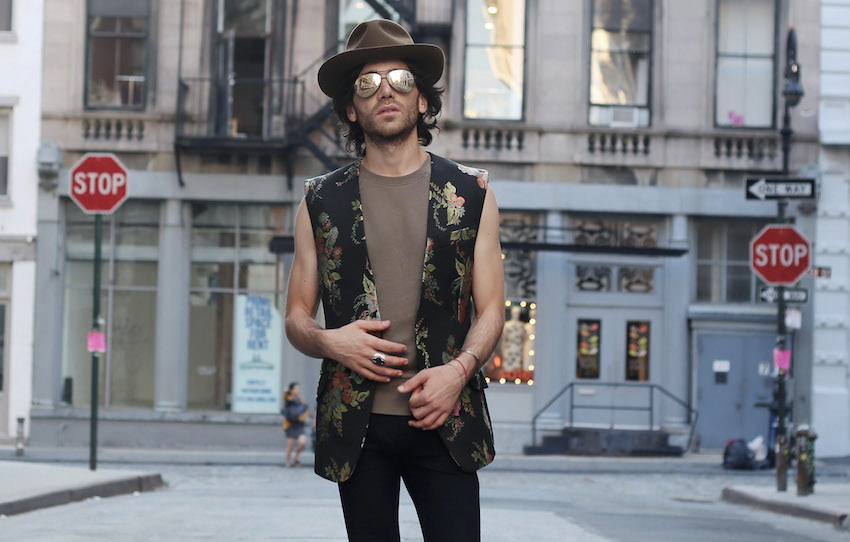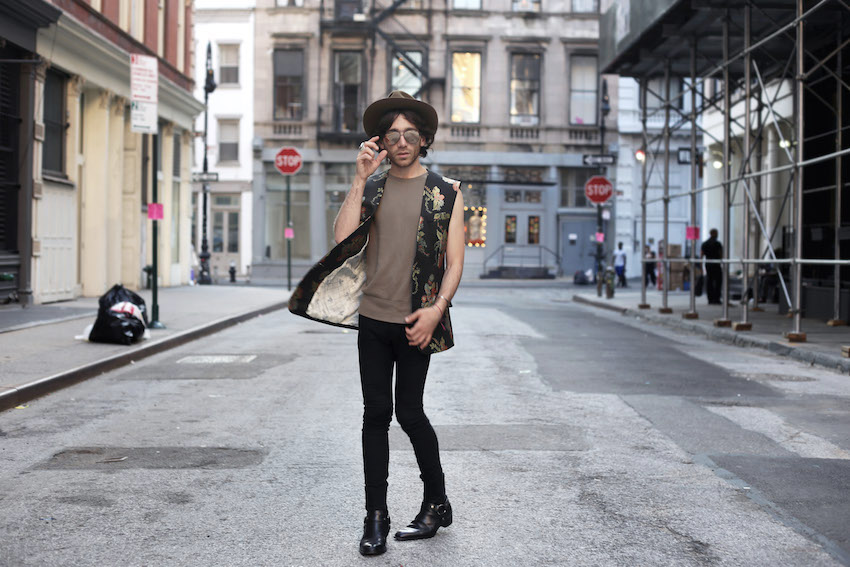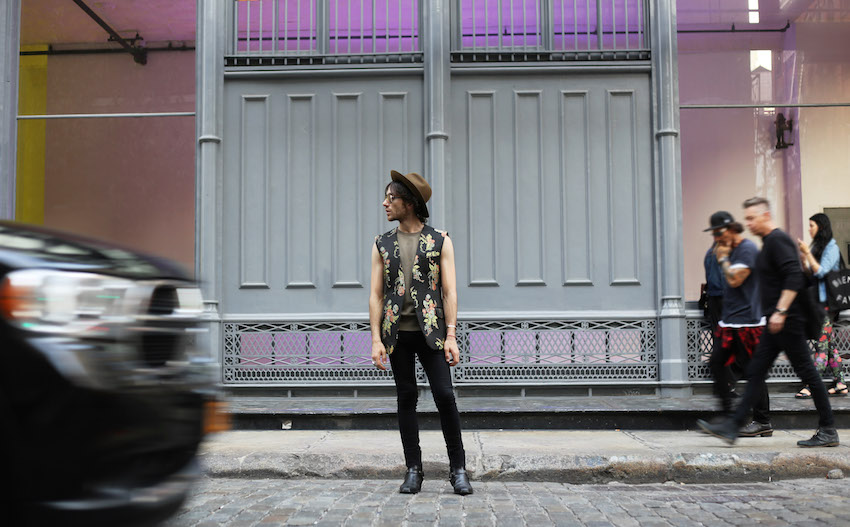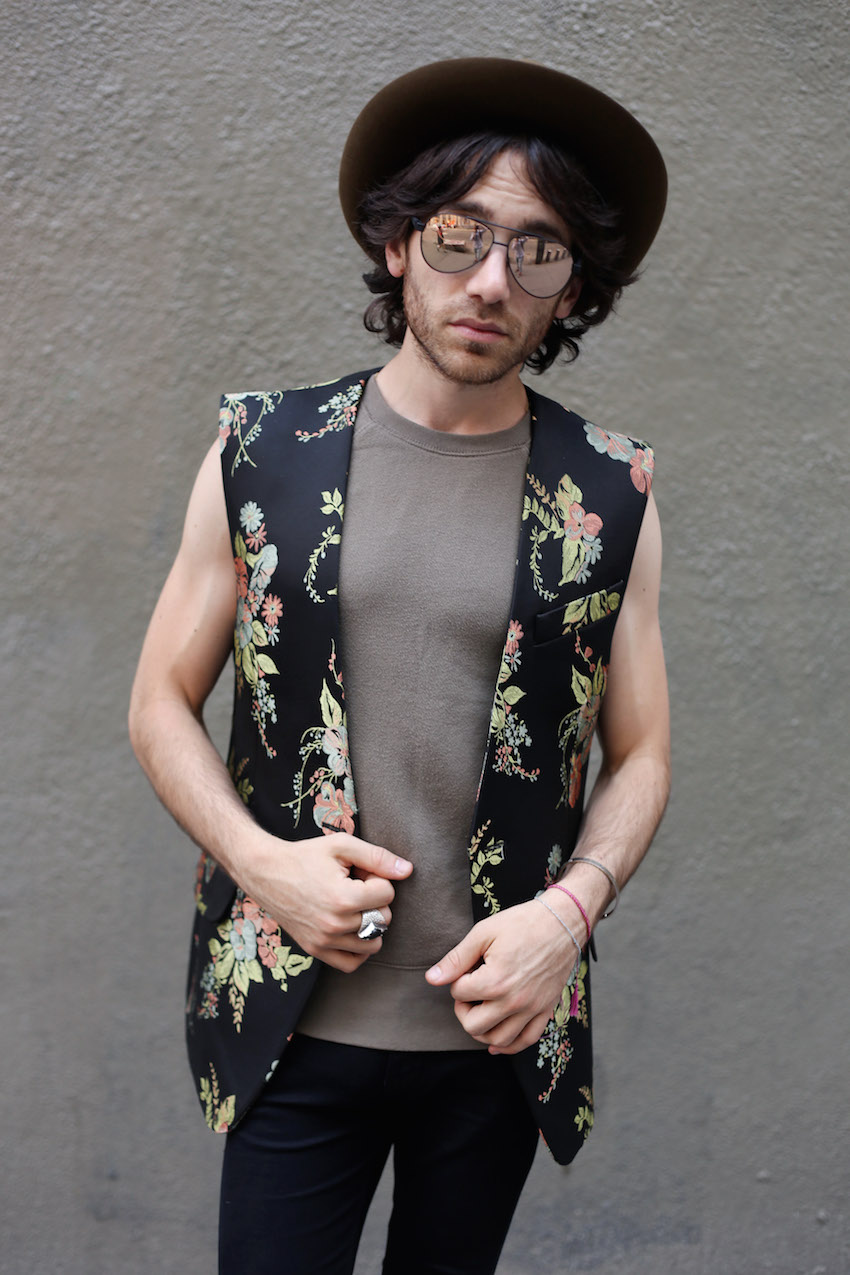 (Vest: Vivienne Westwood/ Tank: Alexander Wang/ Pants: Topman/ Shoes: Saint Laurent/ Hat: Worth & Worth/ Sunglasses: David Yurman)
– YOU MAY ALSO LIKE –
A RETRO LOOK AND LEOPARD PRINT SHOES AT #NYFWM
SUITED UP AT NEW YORK FASHION WEEK MEN'S, DAY 1