- style -
How To Wear A Tux On The Daily
Because sometimes wearing a tux off a red carpet is harder then it looks.
06 . 29 . 15
Thought: living life in the fantasy lane is a far superior state of potential existence to living life in the literal lane. Morning rituals doesn't allow much room for the fantastical, so a good time to steer into fantasy lane is after the sun goes down. Allow me to explain by demonstrating with a way of pulling off tux off the red carpet.
Wearing a tux always seemed like a terrifying task to me. I don't know why exactly. Perhaps it's the penguin references or looking too much like a "man", but the thought of slipping into a tux rattled me more then wearing a fur jacket to a PETA function or Donald Trump's hair having permanent residence in the White House.
However I got to thinking about how to wear a tux on the daily while staying at the Corinthia Palace in Malta (because this is what you do when staying at a palace). So I conquered my fears and wore it with a casual palm tree print denim shirt, ankle revealing trousers and loafers.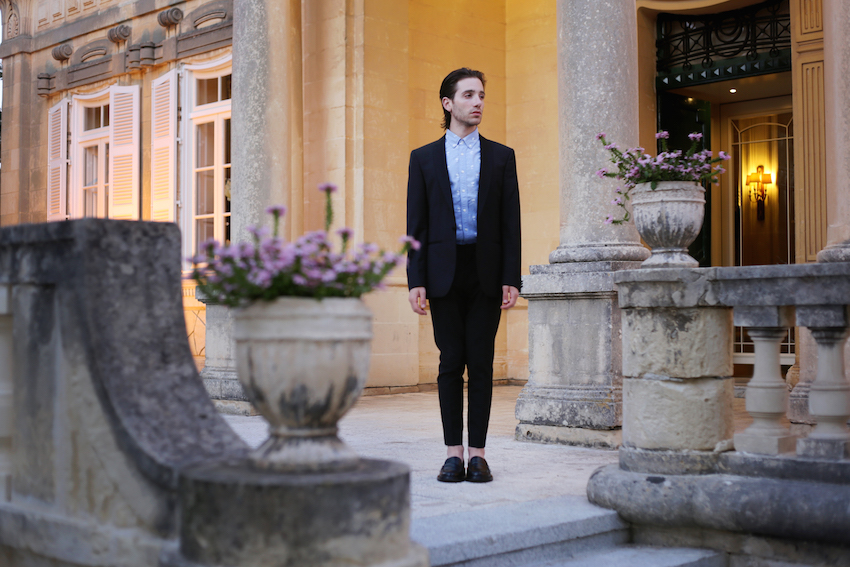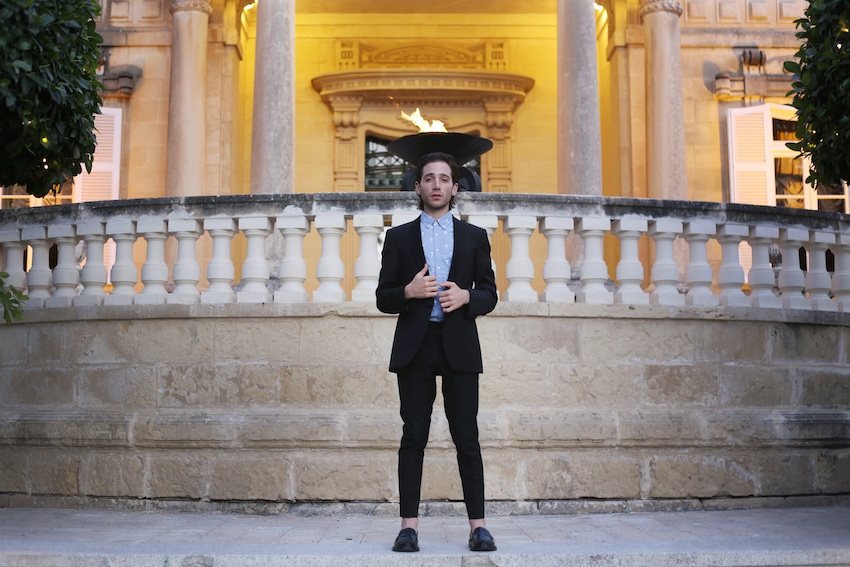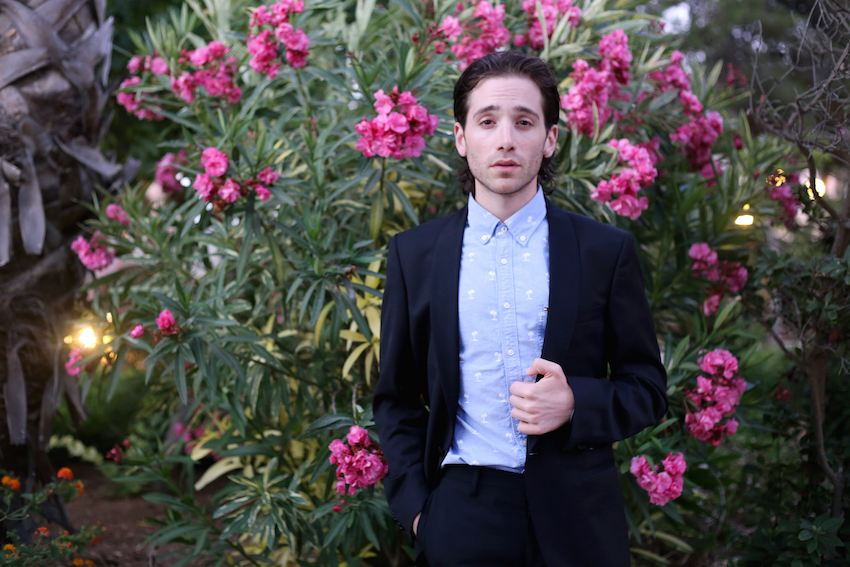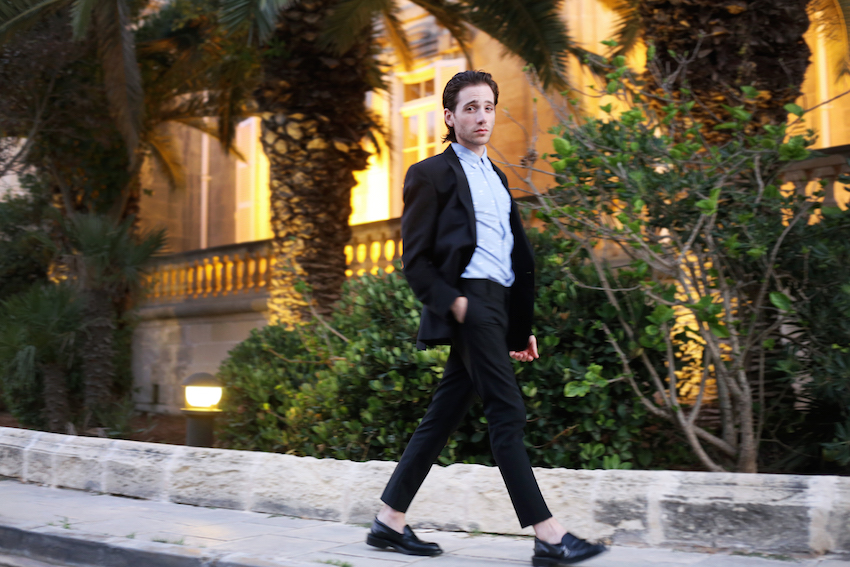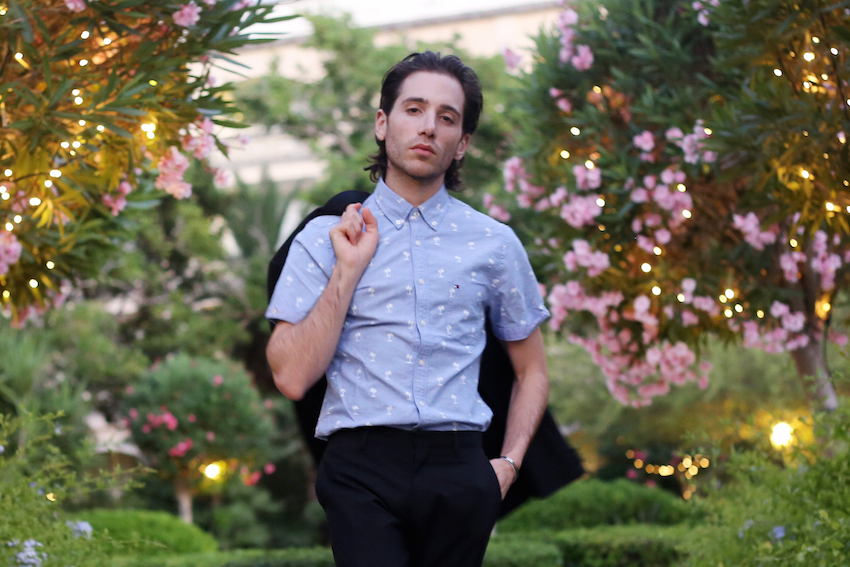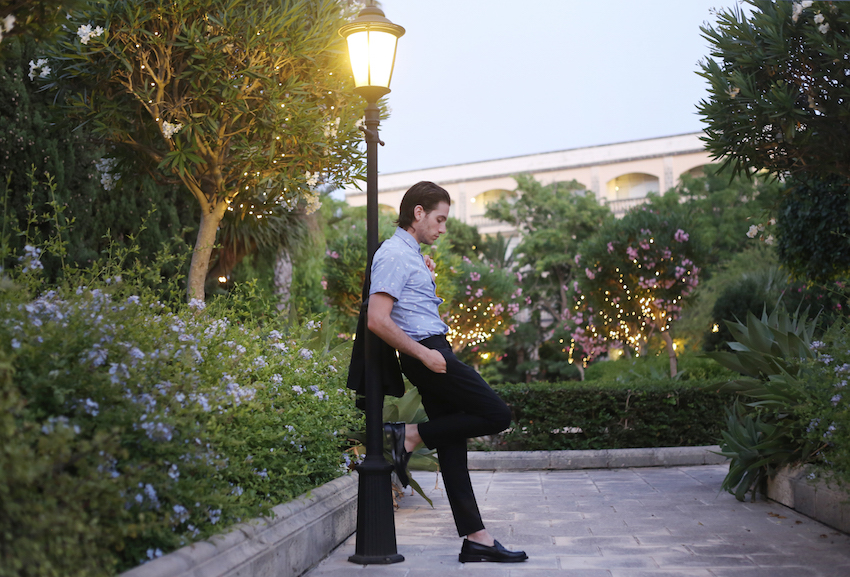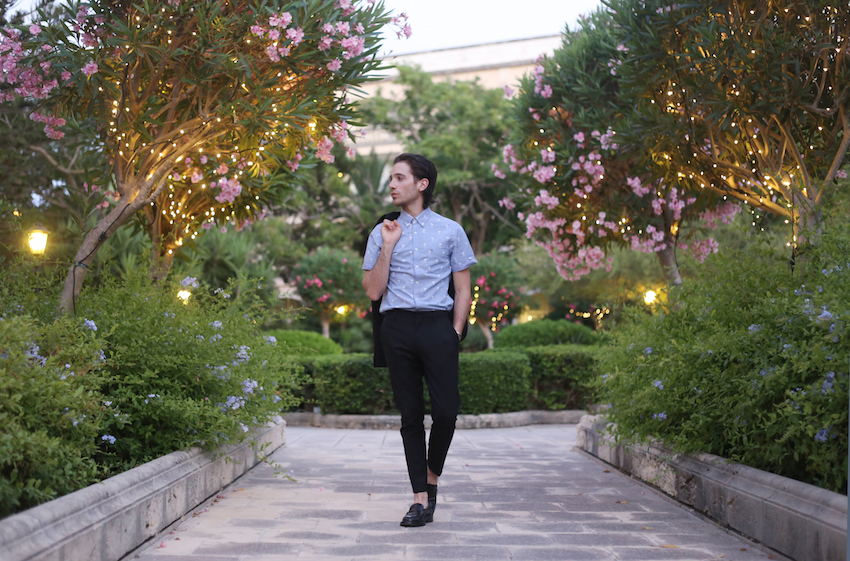 (Look: Tommy Hilfiger)
– YOU MAY ALSO LIKE –
BRB, STEPPING UP MY SWIMSUIT GAME IN MALTA
CONVERSATIONS ABOUT SOFT LAYERS: MILAN MEN'S FASHION WEEK SS16