- style -
I Got Stripes
It's time to party like it's 2009.
07 . 12 . 16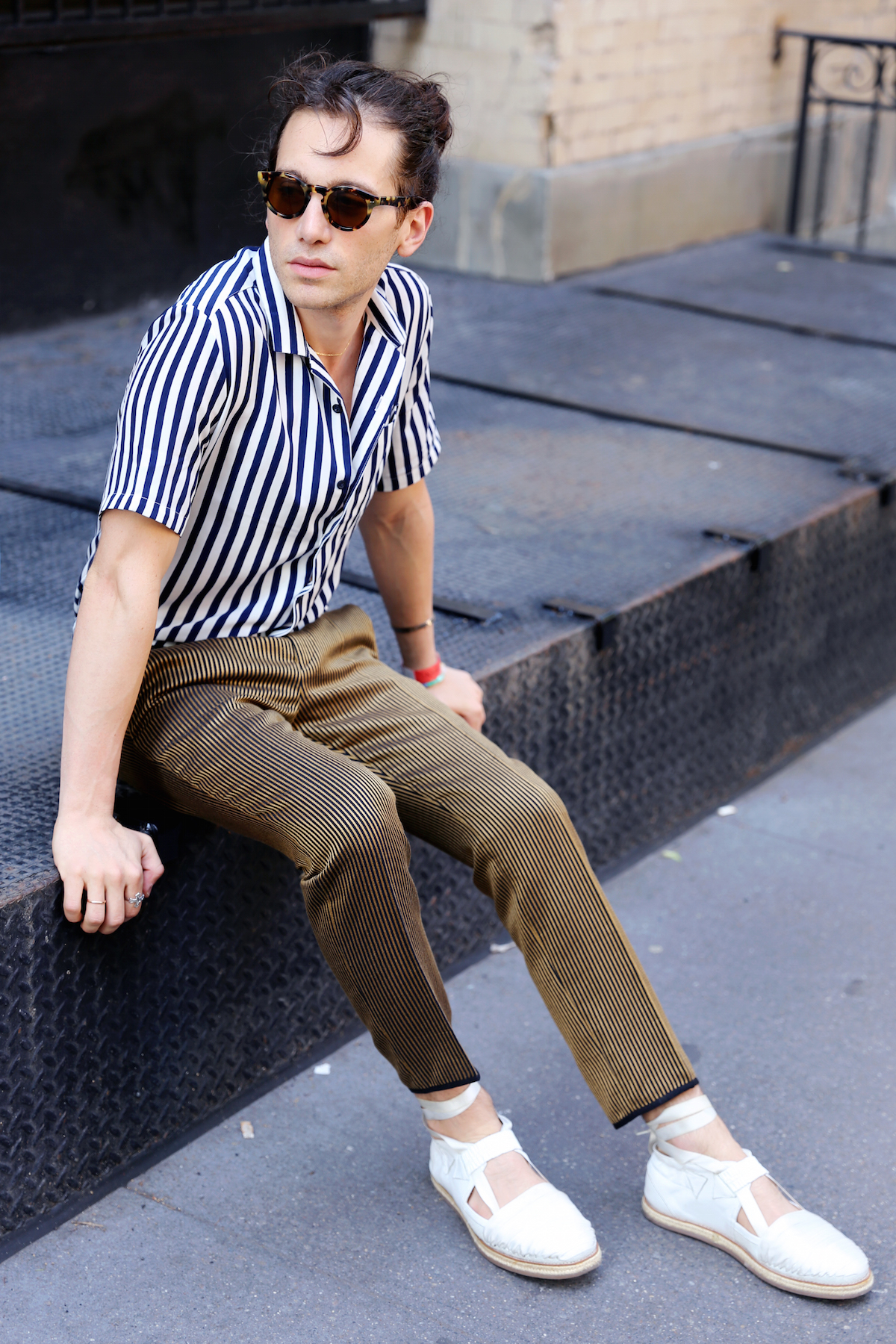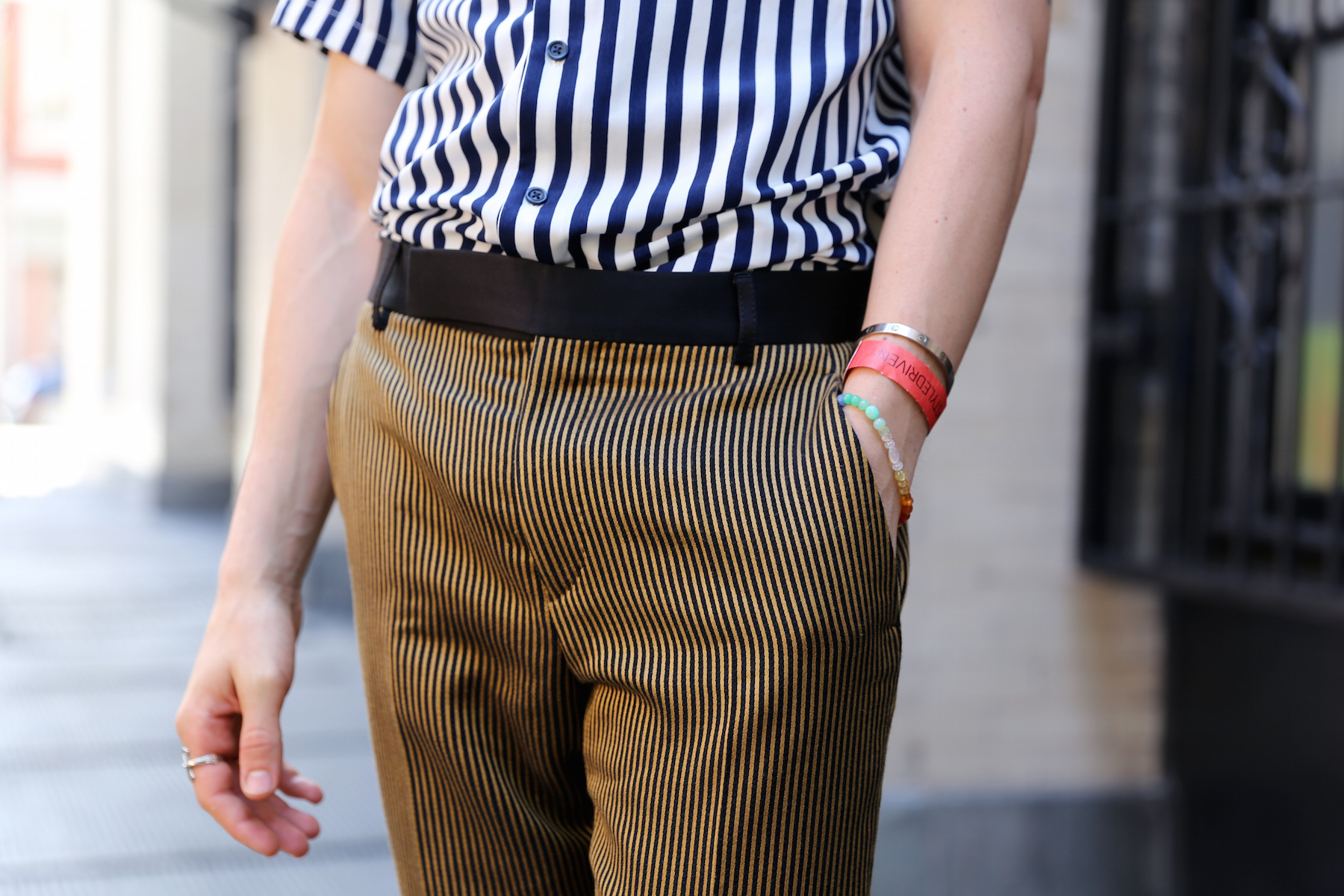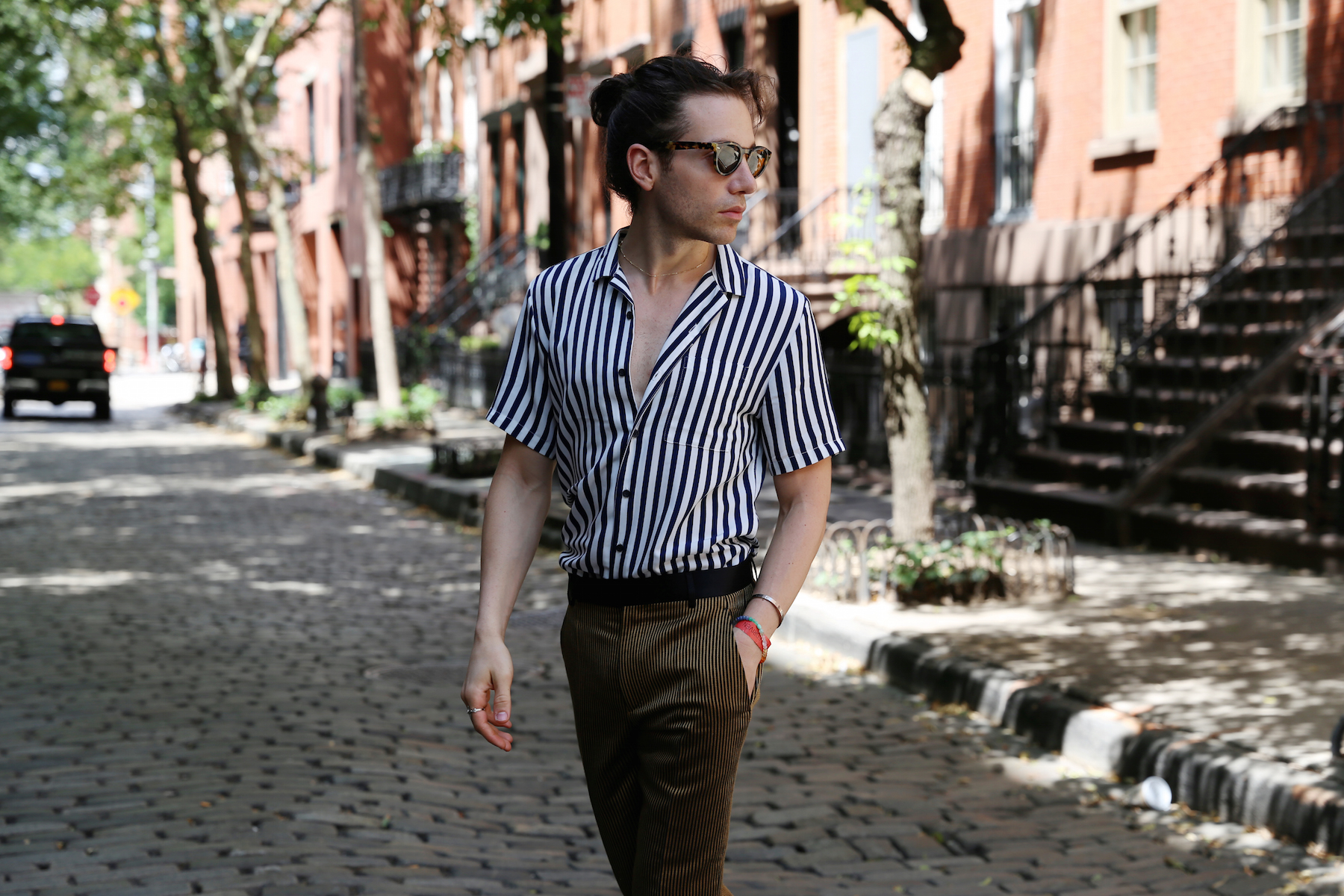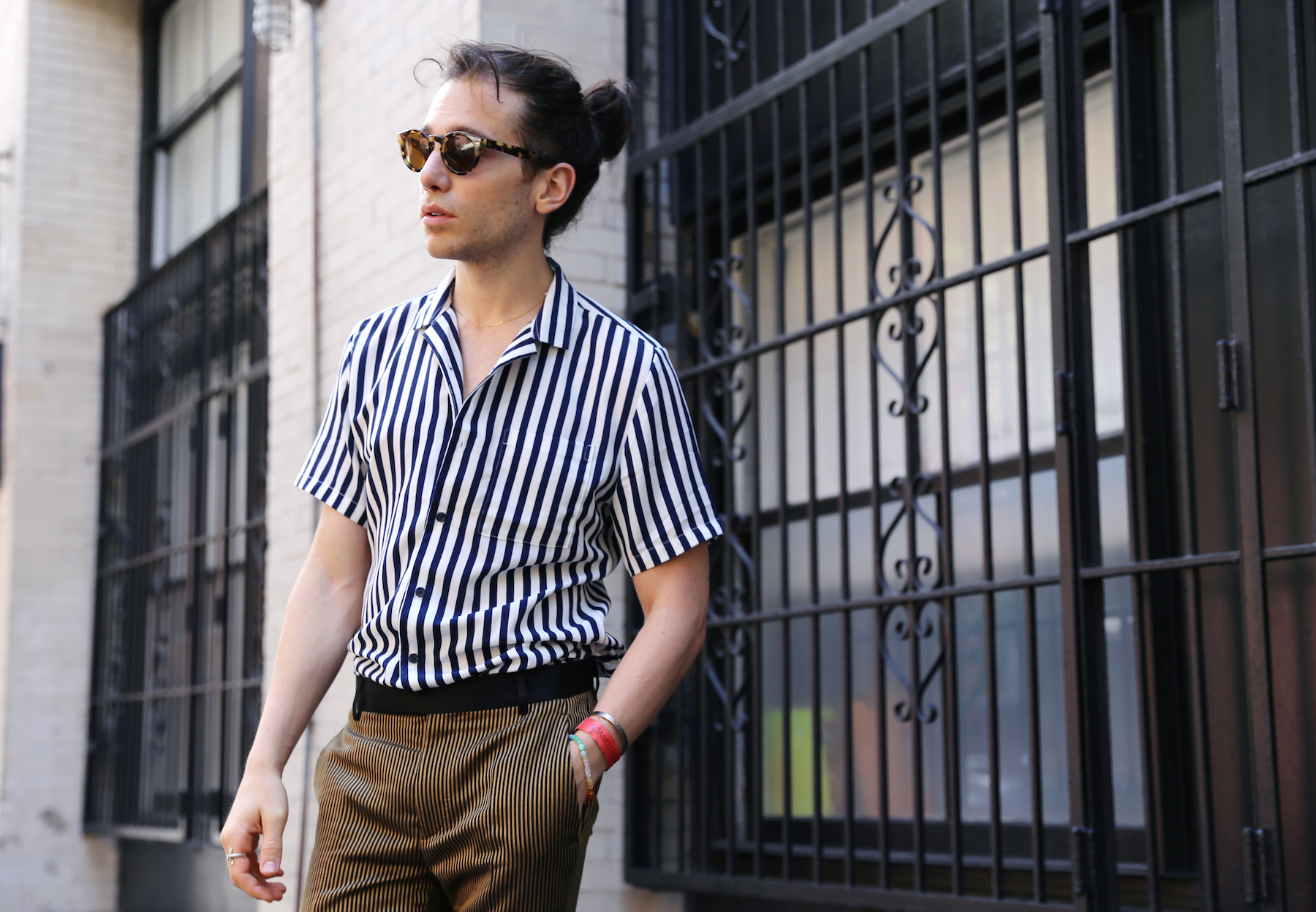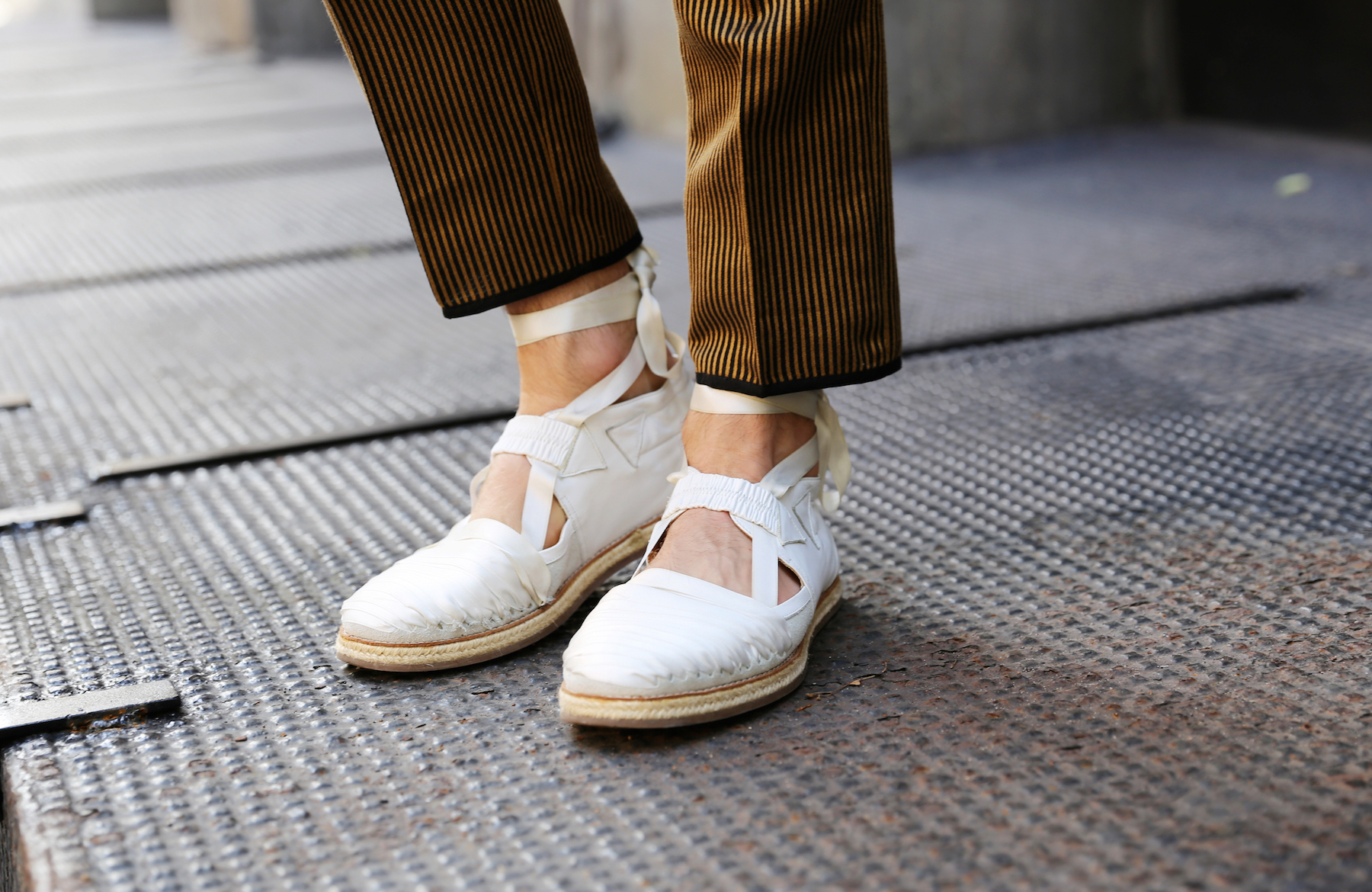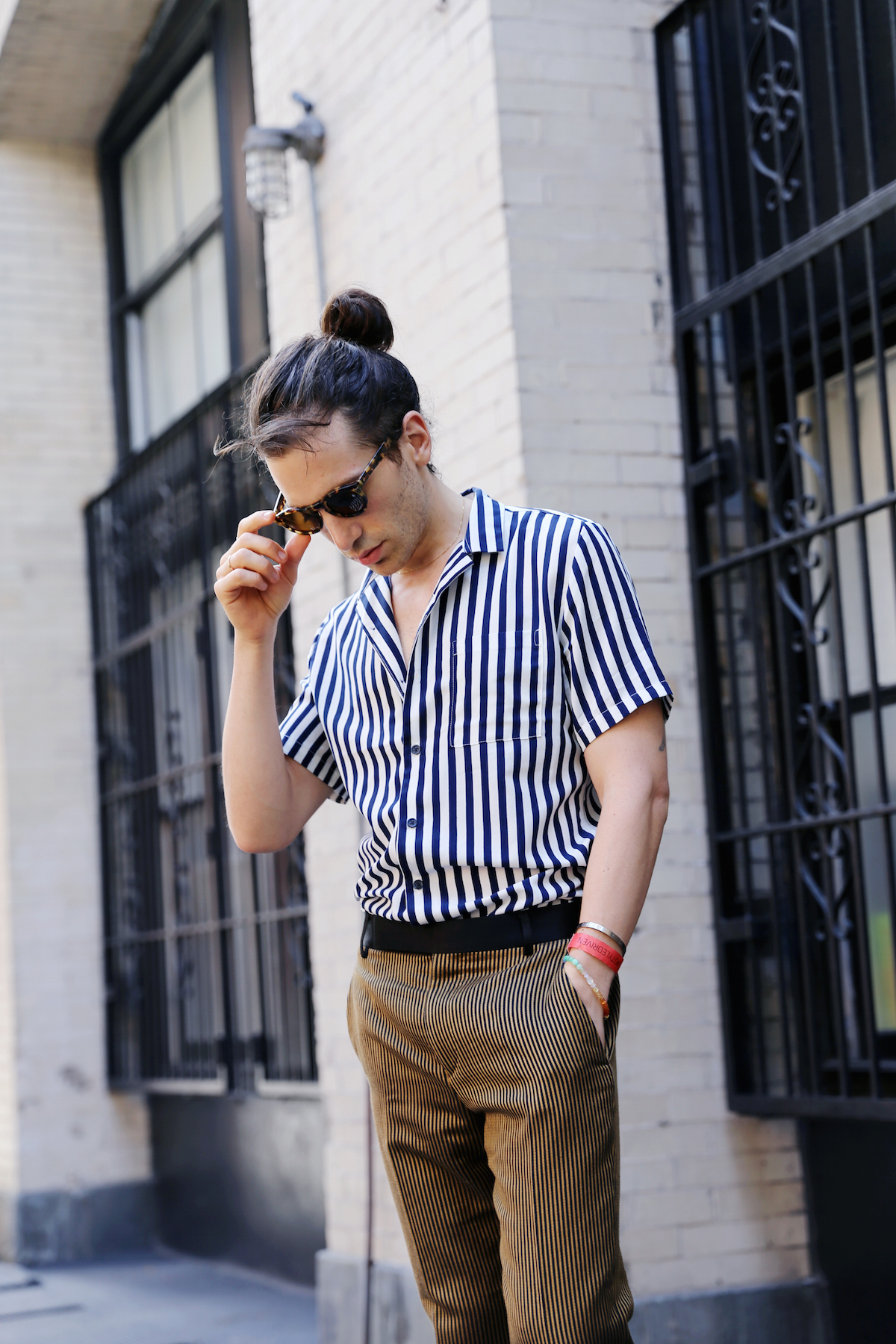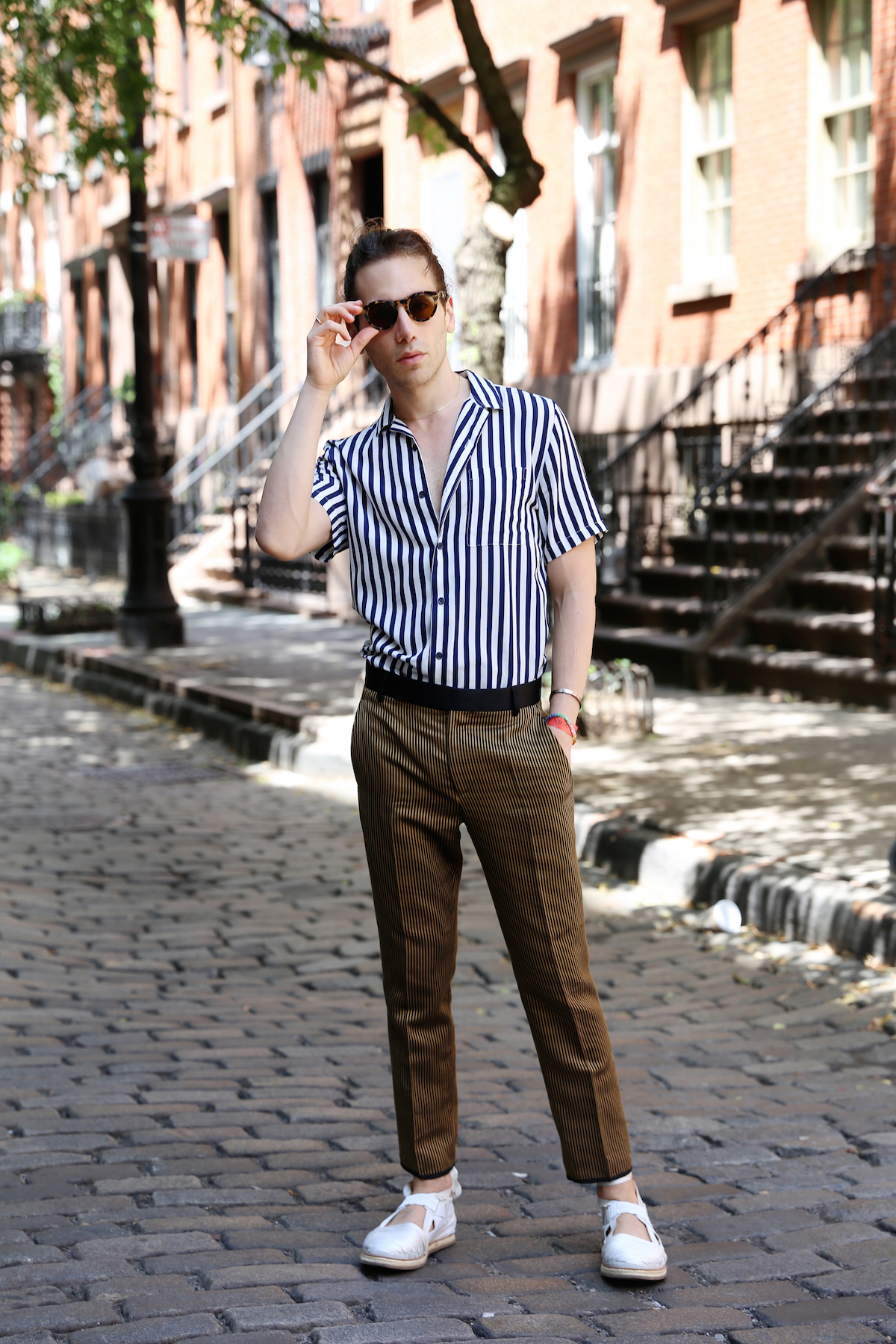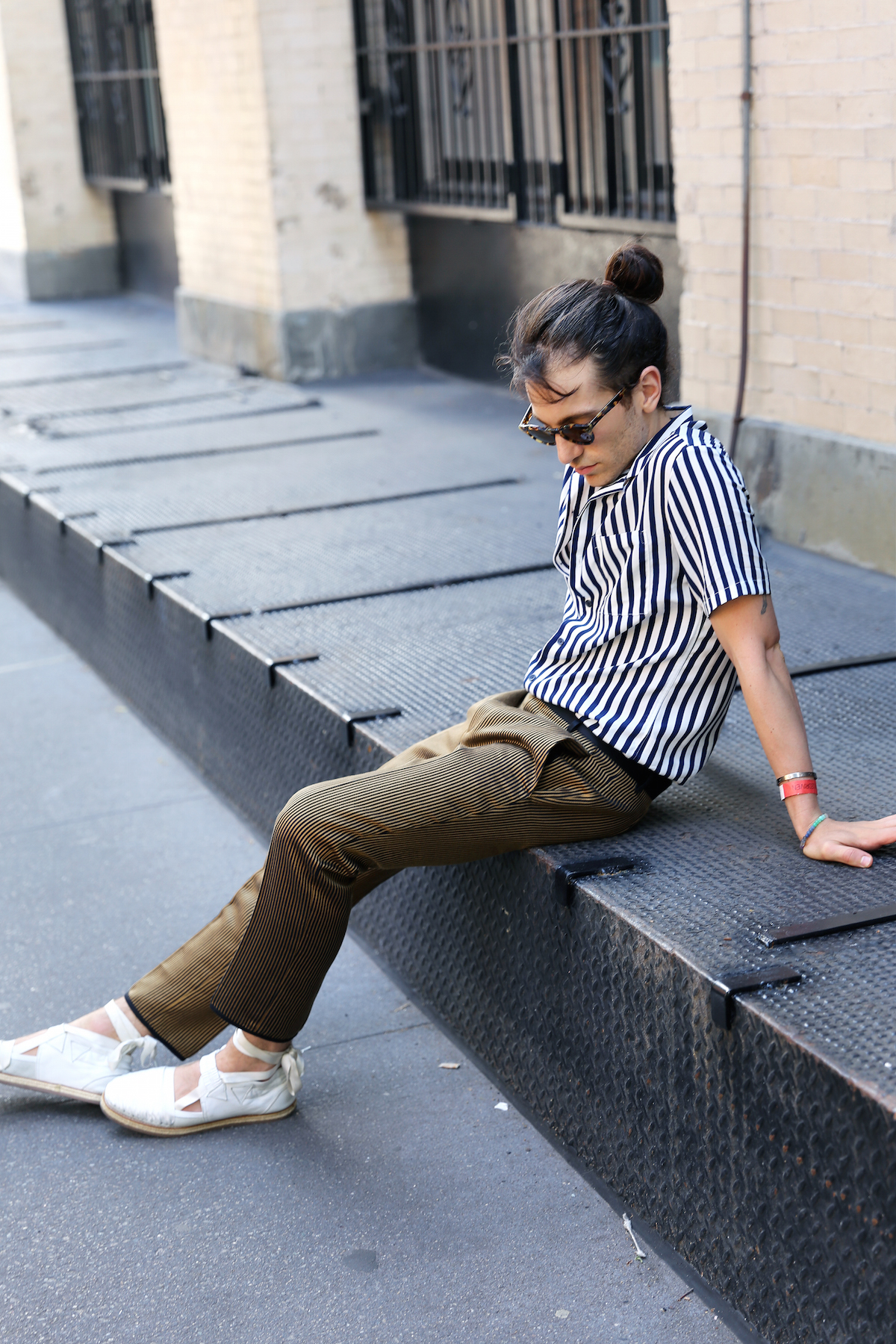 (Top: Topman/ Pants: Haider Ackermann / Shoes: John Galliano/ Sunglasses: Ralph Lauren Purple Label) 
If there is a pair of sandals hiding in the back of your closet that is experiencing a dry spell, because you are always waiting for the right occasion to wear it, grab it. Now. It's time to party like it's 2009.
Our first cause for celebration is a really New York Fashion Week: Men's Spring 2017 that kicked off yesterday (June, 11) in Industria Super Studio. Send out hand-written cards. NYFWM comes but once a year. Well actually twice a year, but only once can you be outside without having your look destroyed by some functional parka.
So today I am dusting off my a pair of my favorite sandals made by John Galliano. These sandals represent everything that I am – part ballet dancer, part beach bum done up in little white ribbons.
I paired the white espadrille sandals with my trousers of the moment, a pair of gold and black striped Haider Ackermann pants and a contrasting striped shirt by Topman. I love pairing two sets of stripes together that really don't have much in common, other then the fact they're both made up of parallel lines. It taps into that pajama trend that I adore so much.
And there you have it. My look for NYMFW, Day 2.