- style -
It Says Gucci On My Birth Certificate
Ideas of sex and gender are more complex than simply what's on your birth certificate.
06 . 22 . 15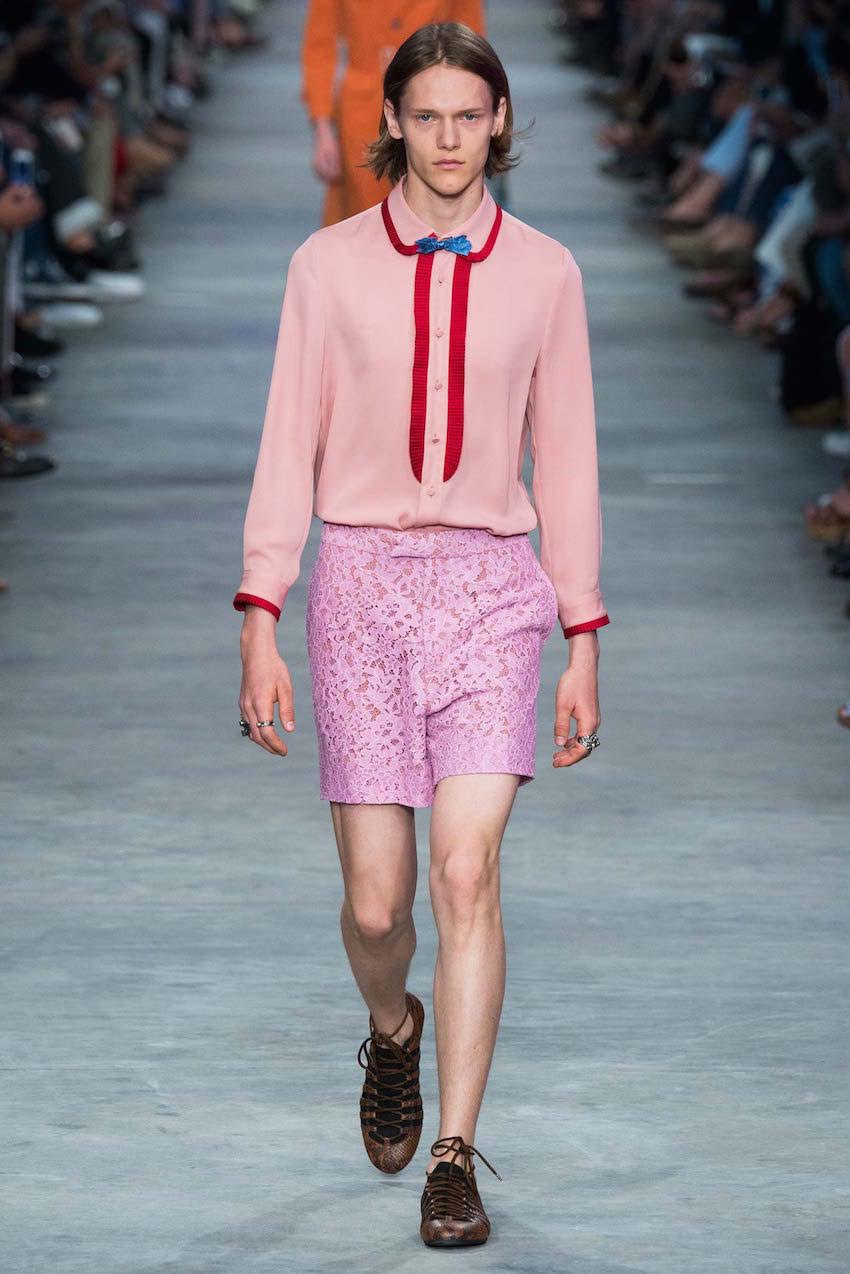 In time of Caitlyn Jenner, designers and models, a land in turmoil cried out for a hero. The brand was Gucci, a mighty label, forged in the heat of reinvention. The power. The passion. The danger. Their courage will change the world.
Following newly anointed creative director Alessandro Michele's first effort five months ago, Gucci's transformation had been astounding to say the least. Their neo-dandyism had been embraced among the fashion community and is currently one of my favorite looks.
At the Gucci menswear Spring 2016 show at Milan Men's Fashion Week, long haired boys sported pussy-bow blouses, lace shorts and shrunken knits, jade green silk robes, all barely determinable from the girls on the runway. Poetic embroideries of exotic birds, butterflies and flowers covered pink and pale blue jackets.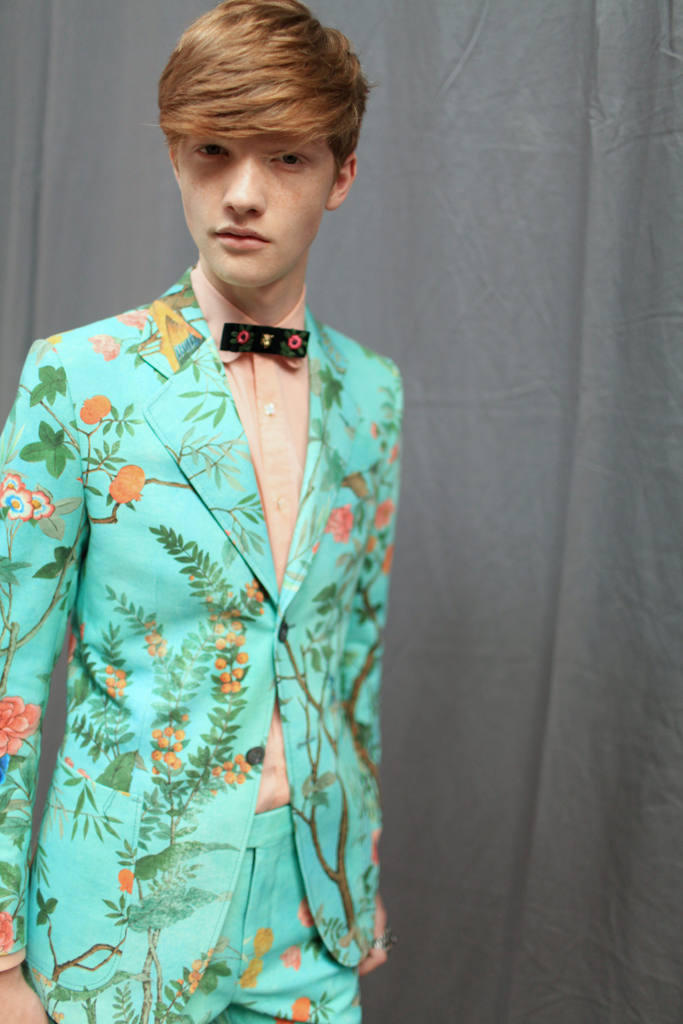 With ideas of gender becoming more popularly questioned and deconstructed, the Italian heritage brand is a courageous leader in challenging modern notions of sexuality. Androgyny on the runway is so much more then an Instagram-able moment. It's a movement proving that dividing our world into two precise categories of male and female just doesn't really make much sense anymore.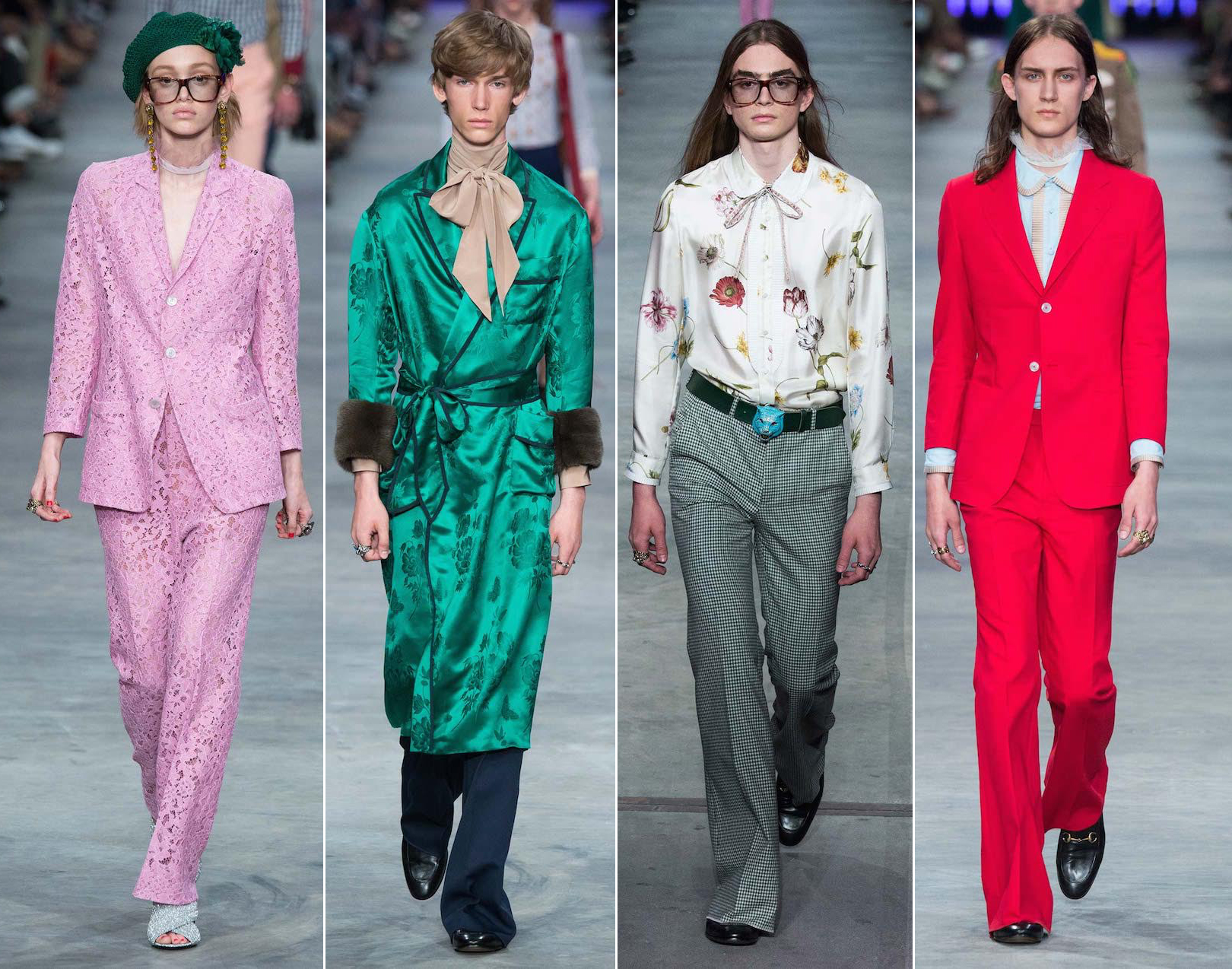 (Gucci Menswear Spring 2016)
Great fashion is always been about pushing boundaries and breaking out of boxes. This year Selfridges launched their Agender retail space, determined to provide clothes for a "genderless shopping experience", Jaden Smith prances around in skirts and Caitlyn Jenner became queen of the USA.
Indeed, we may just be heading towards a future where sex is a less important conversation. A future where it's more rational to list Gucci rather then a sex on a birth certificate.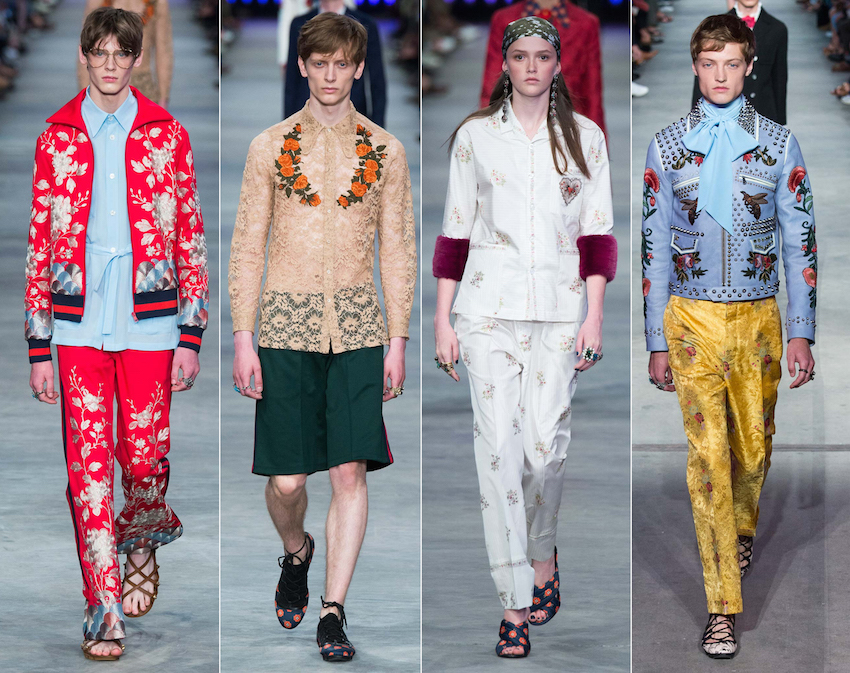 – YOU MAY ALSO LIKE –
CONVERSATIONS ABOUT SOFT LAYERS: MILAN MEN'S FASHION WEEK SS16
THE 5 BEST SHOPS IN MILAN RIGHT NOW