- style -
J.Lindeberg, Timo Weiland, Carlos Campos And More: One Sentence Reviews
Men's Day yesterday confirmed exactly what everyone's been predicting – the decade of groove is back.
02 . 12 . 15
Kicking off New York Fashion Week, Men's Day yesterday confirmed exactly what everyone's been predicting since the seventies standard started gently escorting the 90s out of our mind – the decade of groove is back. And elevated sportswear isn't going away any time soon.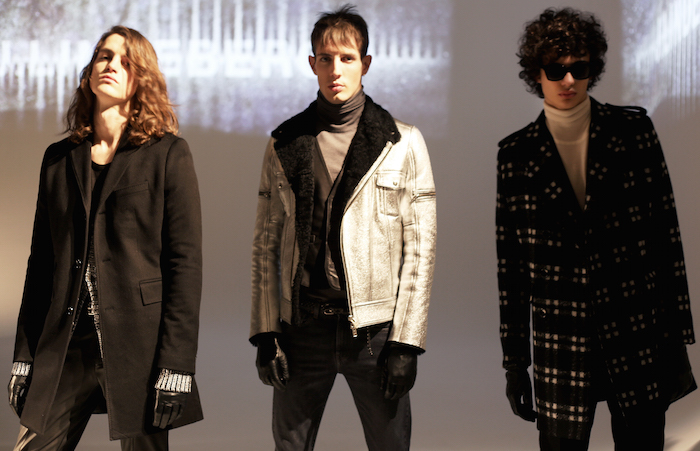 J.Lindeberg
A tailored odyssey – The J.Lindeberg fall 2015 collection is for that dude who digs mars and a rock 'n roll and inst afraid to go on a voyage to outer space in Seventies style garb including cropped tailoring pieces, an olive green utility jacket, a belted trench, textured wool parkas, treated leathers and sliver boots.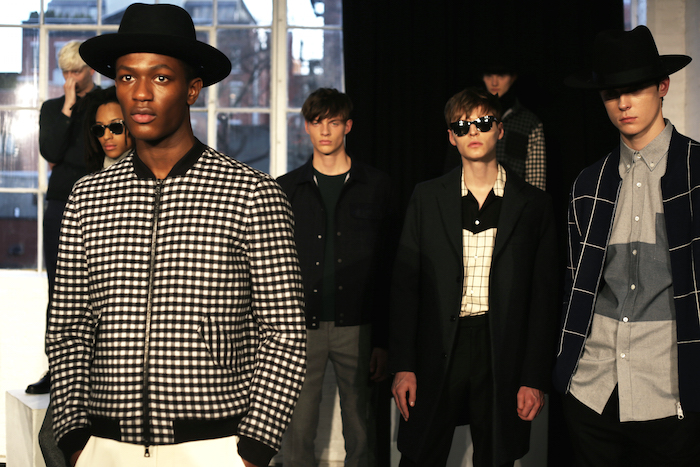 Timo Weiland
Timo Weiland looked to Americans traveling the world for inspiration this season sending out elevated classics with a seventies vibe including traditional bombers, sweatshirts, work shirts and "denim" jackets in suiting fabrics. Two words: gingham bomber.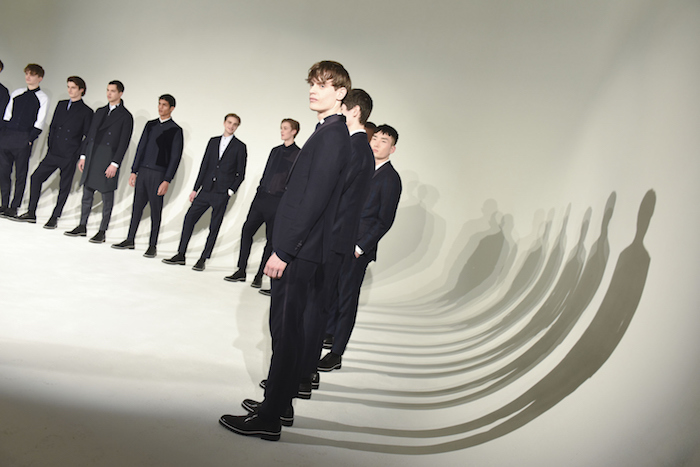 Carlos Campos
The dreamlike ideas of Spanish graphic artist and art director Rafafans provided Carlos Campos with fuel for a collection that celebrated minimalism and graphic patterns in a solid palette of blues. Campos calls "texture the new black."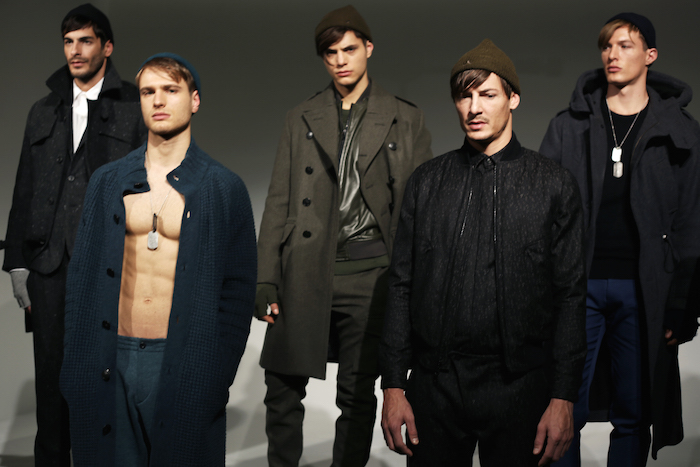 Cadet
Inspired by gritty soldiers of wartime in the Forties (those hard working and always ripped men who knew there way around a pull up bar), Cadet presented sleek tailored clothing mixed with workwear staples including double-breasted suits, bombers, and herringbone twill beanies and chunky shawl cardigans. Most of the pieces will undoubtedly retail quite well.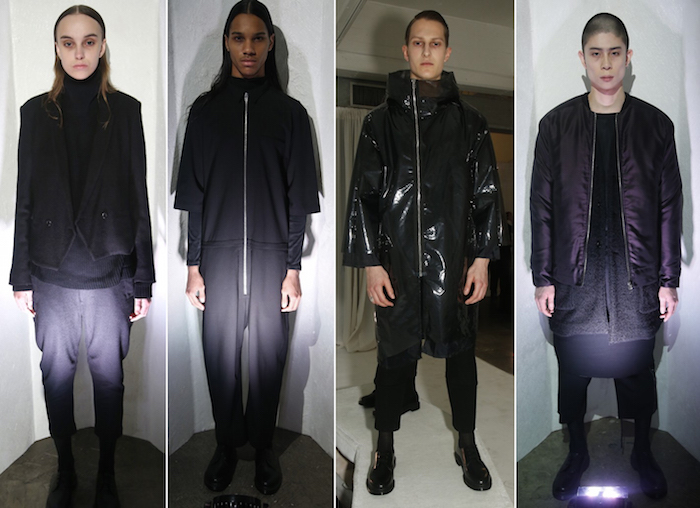 Chapter
Thed Jewel's Chapter collection was inspired by the sci-fi cyber punk genre of movies and proved there is absolutely nothing wrong with a dark lineup of goth-inspired clothing featuring charcoal grey wool coats with raw edges, cropped pants, shiny vinyl jackets, nylon bombers and waxed knits.
– YOU MAY ALSO LIKE –
I BE ON MY SUIT AND HAT AT NEW YORK FASHION WEEK
THE BOHEMIAN MARINER HITS NEW YORK MEN'S DAY