- style -
Jared Leto's Braid and Alan Cumming's Nude Suit Won At The Golden Globe Awards
Pause the men's shows. Let's just admire this together shall we.
01 . 12 . 15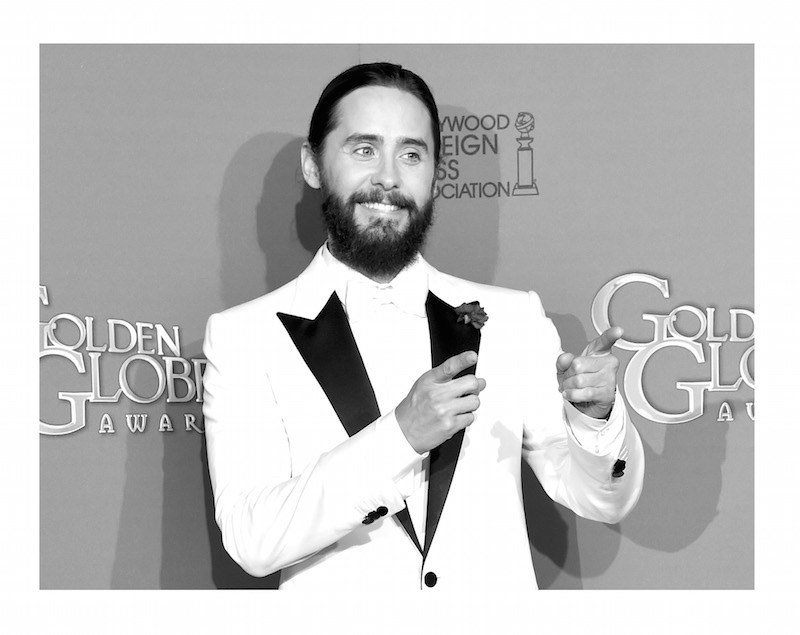 Let's take a pause from men's fashion month and admire Alan Cumming's and Jared Leto's statement at the Golden Globe Awards.
When a male actor steps onto the carpet in something not somber, it has often been an eye-popping slap in the face to the monochromatic navy and black wearers. Same it to be said when a man arrives sporting a braid. Yes a braid. You know, this hairstyle you section off three chunks of hair and then weave them in and out of each other, one at a time? Yup that's the one.
But before we get into that, lets talk about Mr. Cumming's in the buff look.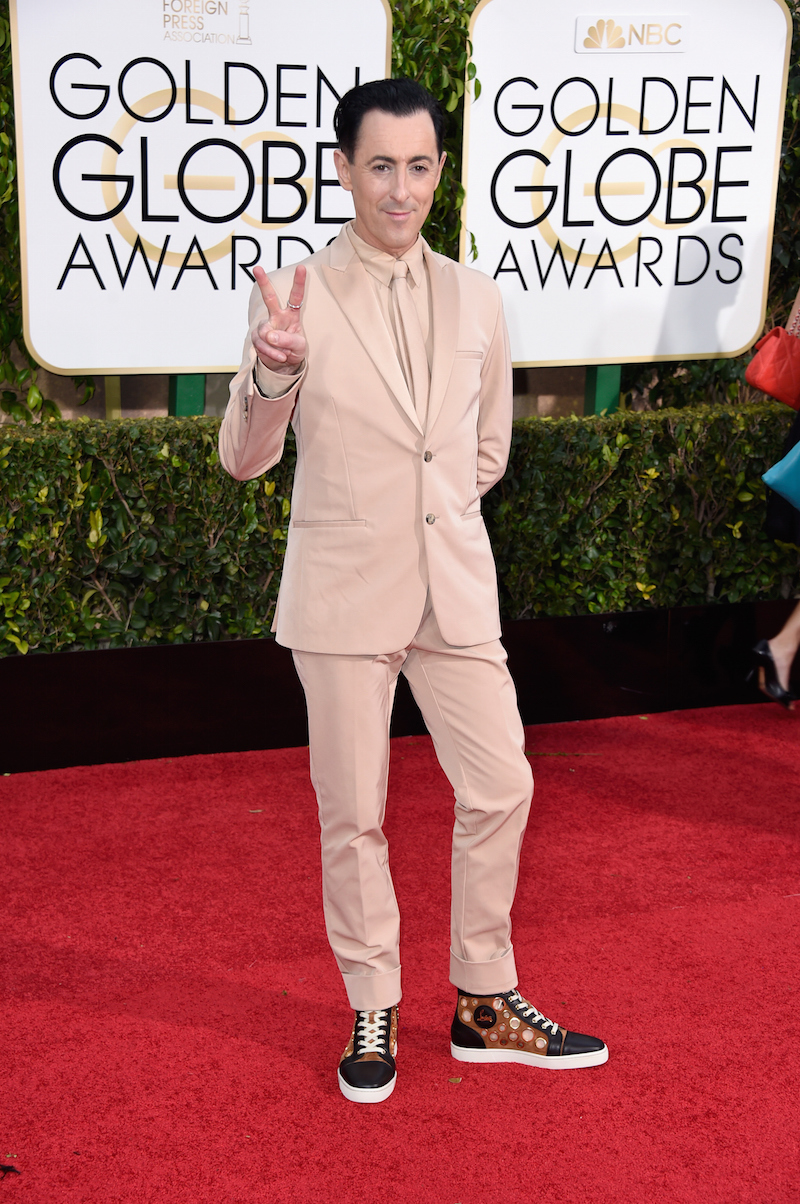 The Good Wife and Cabaret actor had quite the nude moment. Cumming's wore an in the buff wool, two-button peak lapel tuxedo, buff dress shirt and buff silk skinny tie from the Spring 2015 Calvin Klein Collection. The collection, a mantra to skin, has a youthful vulnerability about it that somehow seamlessly transfers to Cummings look.
For better or worse, he did add a pop to the look with the help of Christian Louboutin 'Mika On Stage' sneakers.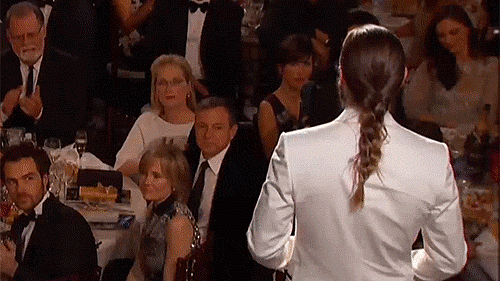 Now onto Jared Leto's Hair choice. If you hate the man bun you are going to have nightmares about this look. That actor showed up with a messy braid hanging curiously down the back of his white blazer. Unlike the man bun (which for the most part is the result of laziness and lack of time for a blowout) the braid is a deliberate choice. Even if Leto's looks as though a thirteen year old weaved it.
Either way I must say I quite support both of these looks and give it up to fellas who push red carpet stereotypes.