- style -
Justin Bieber Makes A Case For Rolled Up Blazer Sleeves In Cannes
I found style inspiration in an unlikely place this morning.
05 . 23 . 14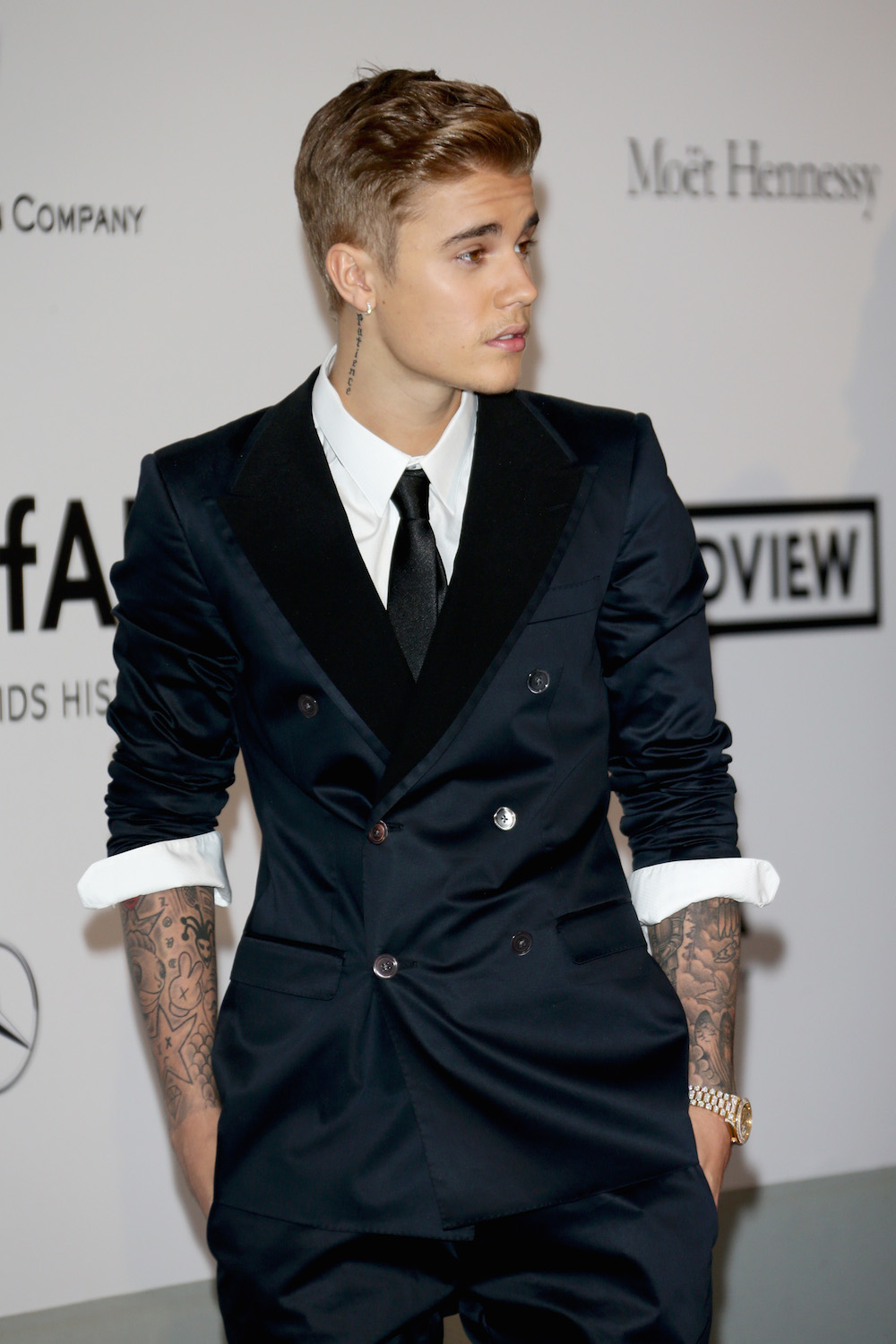 Two weeks ago, I stepped out in Norway and was jolted by the warm weathered afternoon. So I decided to cuff and roll up the sleeves of the pale blue blazer I was wearing and show a hint of the electric blue lining. I felt good about this decision as I proceeded to check out Edvard Munch Museum. Later, I had lunch with a local artist friend who said I reminded him of a dude from that crime drama series from the '80s. He couldn't put his finger on it immediately, however after a 2 minute guessing game my worst suspicions were confirmed. " Oh yes Miami Vice!" He shouted.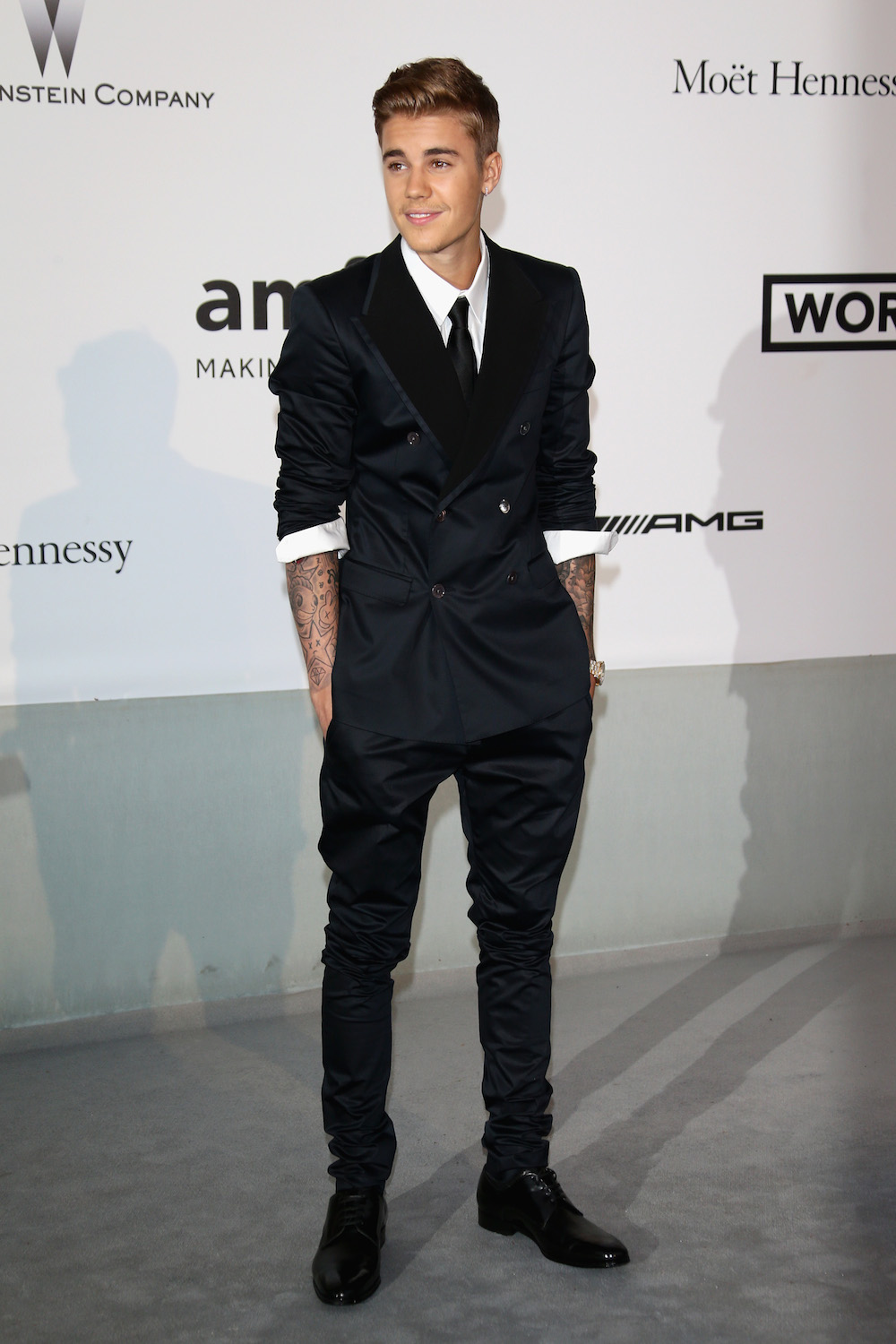 This special moment we shared got me thinking about how a guy can successfully roll up the sleeves of his blazer without a connection to Don Johnson. Who would have guessed Justin Bieber had the answer. The singer sashayed out for amfAR's 21st Cinema Against AIDS Gala in Cannes, France on May 22nd looking quite sharp. He opted for a double-breasted suit from Italian fashion house Dolce & Gabbana and, being the little rebel that he is, went for a slightly oversized blazer and rolled up the sleeves. Not only is this a youthful and in my option edgy way to rock a classic suit, but it also provided an answer to my question.  I'm not sure if I should be embarrassed of this fact or not, but Justin Bieber provided me with style inspiration this morning. There, I said it.