- style -
Justin Timberlake Outfitted BY Neil Barrett For World Tour
Justin Timberlake is about to get fitted in killer new threads for his upcoming 'The 20/20 Experience World Tour.'
05 . 27 . 14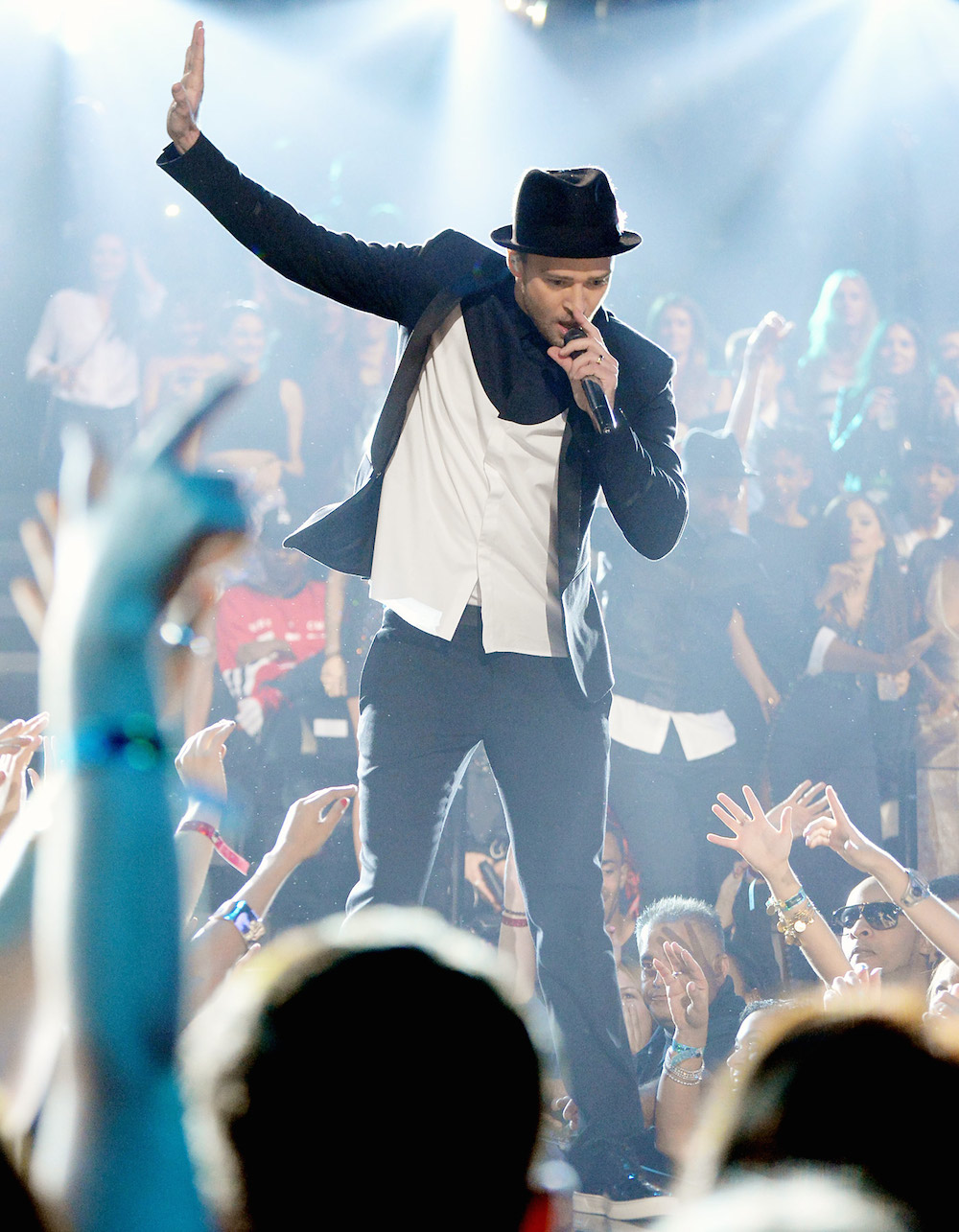 Justin Timberlake is about to get fitted in killer new threads. The singer will once again wear Neil Barrett for his upcoming 'The 20/20 Experience World Tour.'
Kicking off this Friday with a performance in Abu Dhabi, Timberlake will be wearing custom looks designed by Barrett. "I've always admired Justin as an artist and for his style," Neil told WWD. "Not to mention his charisma is contagious. Justin's approach to fashion is very much in sync with the design ethos of the brand. He is a true pleasure to work with." Justin has previously teamed with Neil for the 2013 MTV Video Music Awards and his 'Legend of Summer Tour' with Jay Z, as well as a couple of his music videos.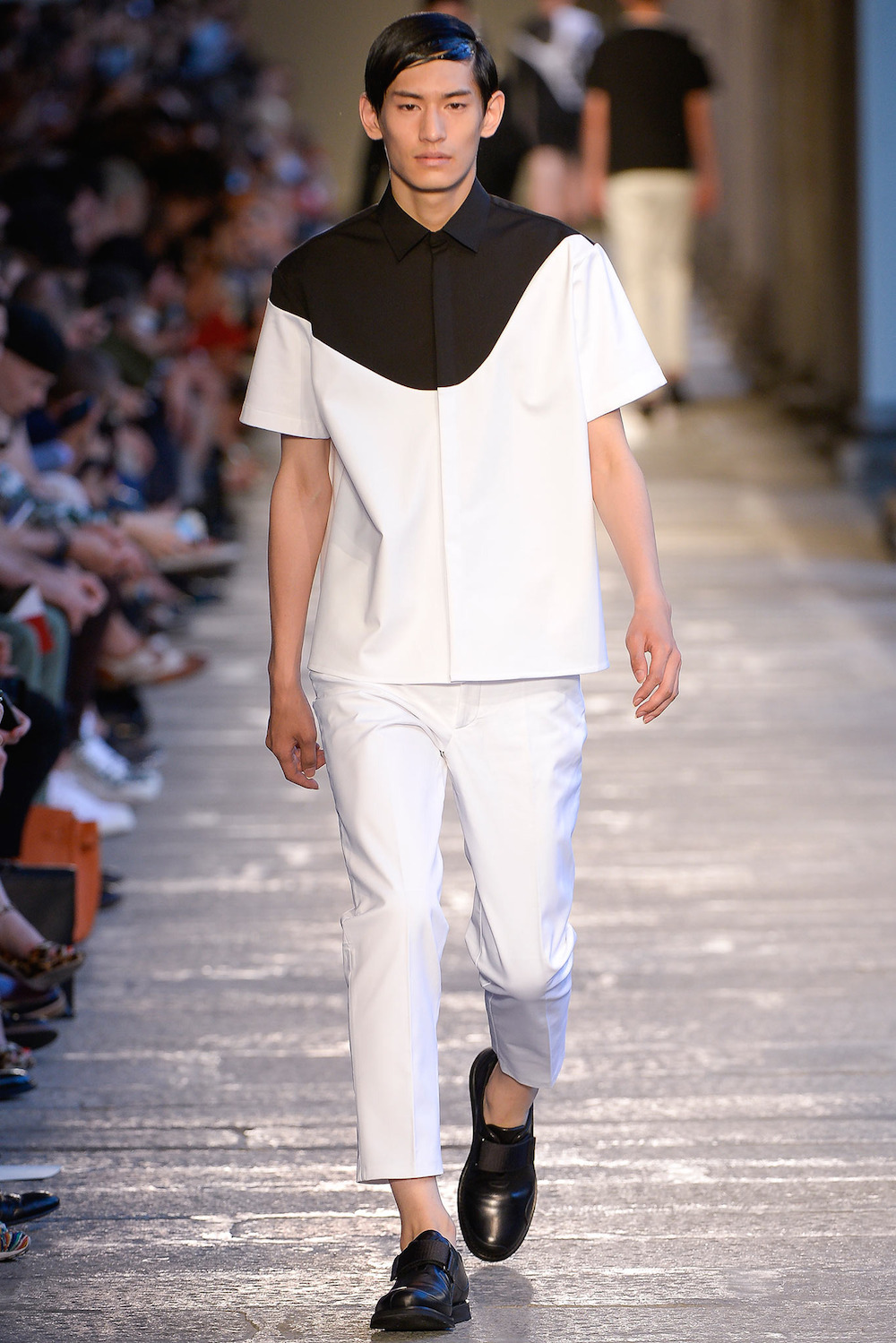 While I love me some Tom Ford, I must admit, I am more excited to see Timberlake in Barrett. Let me tell you why. I kind of love sprinkle of controversy that happens when he wears this designer. If you're reading this and wondering what the hell is he talking about, let me fill you in. For most of his "Take Back The Night" video, Justin is seen wearing a Neil Barrett tuxedo shirt from the designer's spring 2014 collection. Ok, so what's so bad about that? Well to be completely honest, noting if you ask me. I quite love the sleek look. However, many fans took to social media calling the look "ridiculous" and "crazy". I guess to each is their own.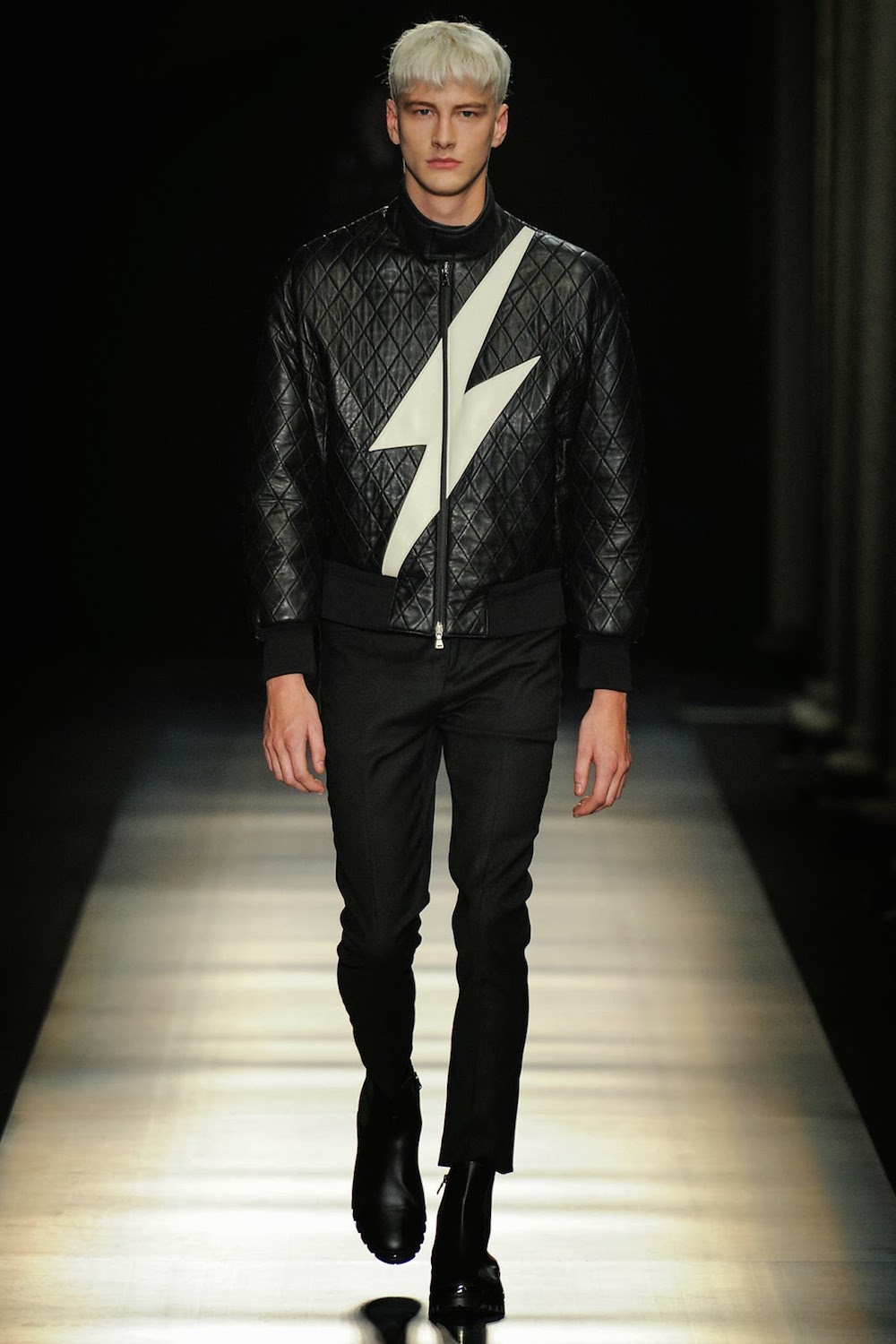 I'm thinking the signer's tour outfits will inspired by Neil's minimalist clean-lined fall collection featuring hard-edged leather looks and graphic prints like a lightning bolt.