- style -
Layering Rings
Once reserved exclusively for rock stars and Johnny Depp.
03 . 18 . 16
(Pointer Finger: Konstantino/ Ring finger, Rose Gold Band: Cartier/ All other rings vintage) 
Rings for men are back in a major way. We aren't just talking about the simple ring worn casually on the ring finger. Men are stacking their rings in ways that were once reserved exclusively for rock stars and Johnny Depp.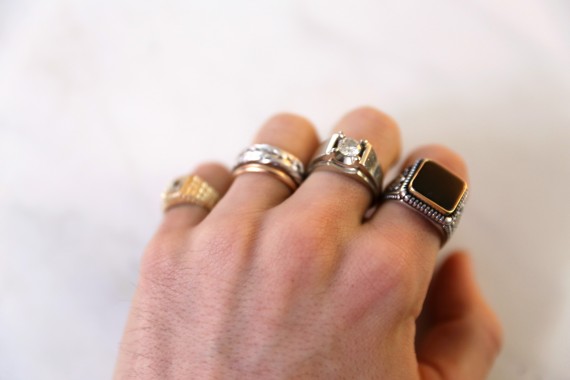 News flash. Men like sparkle. It's not just reserved for a Vegas showgirl or Liberace. Men can shine bright without jeopardizing their masculinity. Layering rings is a great way to do so. Everyone from Gucci's Michele Alessandro to Mr. T has shown their love for stacked rings.
However, rocking a bunch of rings is no different from stepping out in an attention grabbing look, you have to do it with confidence and ease. Style is about confidence and wearing what feels natural after all. And if you feel like a Liberace wannabe, then you will come across exactly like that.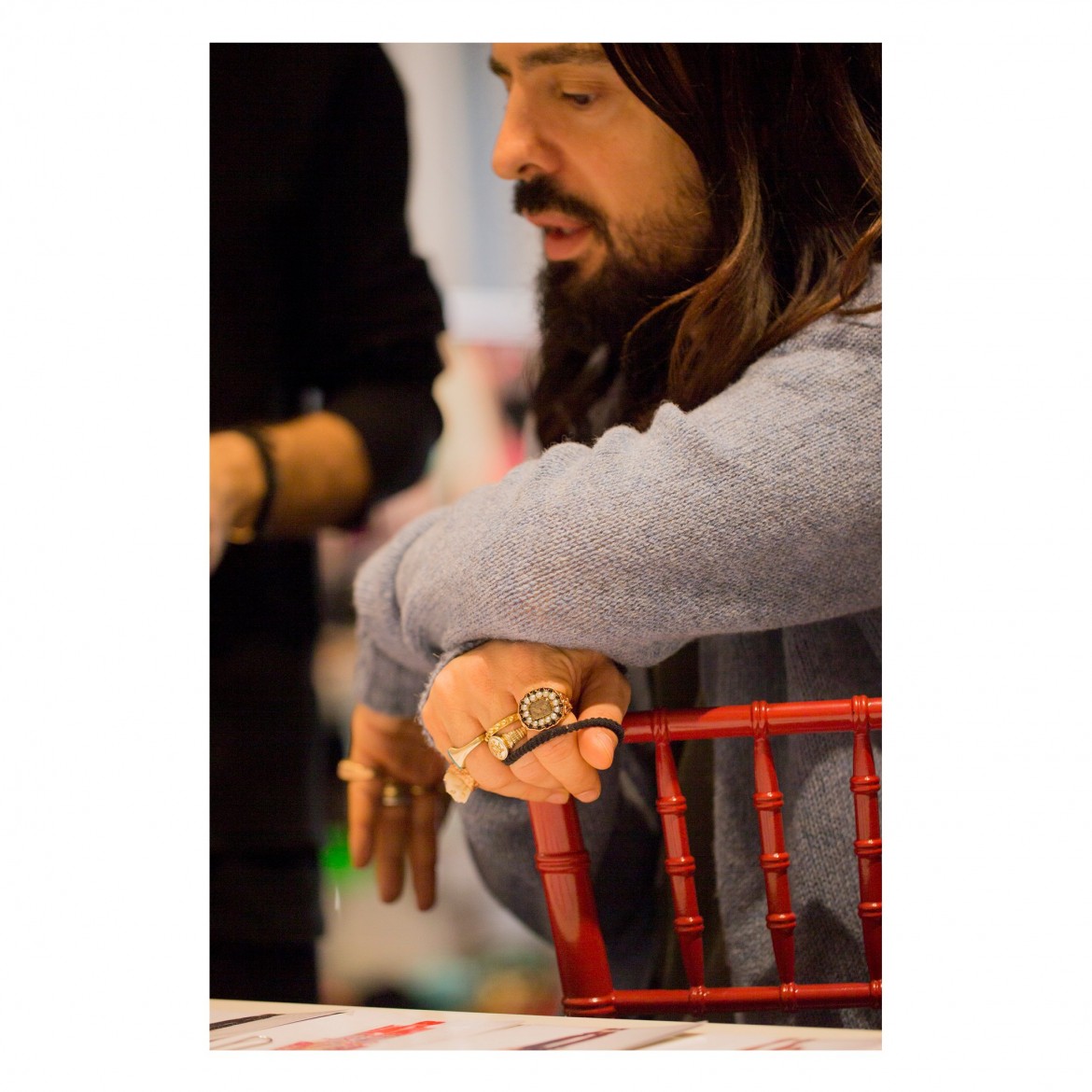 The wonderful thing about layering rings is that it's one of the only sartorial arenas in which a man can fully express himself and still remain work appropriate. You will not be called into HR for wearing too many rings. And if you are then it's clearly time for a new gig. Also there really isn't any wrong way to wear this look. Just do what feels right. I am partial to do four to five rings one one hand and leave the other hand completely naked. I also like mixing metals and mix gold, rose gold and silver.
Major fashion brand have jumped on this trend, from Gucci and Bottega Veneta to Saint Laurent and Hermes to smaller labels like Tom Woods and Giles and Brother. Even women's jewelry designers are jumping on the bandwagon, offering unisex pieces or limited-edition lines, like Jennifer Fisher's recent capsule collection with Russell Westbrook for Barneys New York.