- style -
What We All Should Learn From The Rodarte Fall 2015 Girls
Birds are everything. Sexuality is confidence. And it's ok to dance during a runway show.
02 . 18 . 15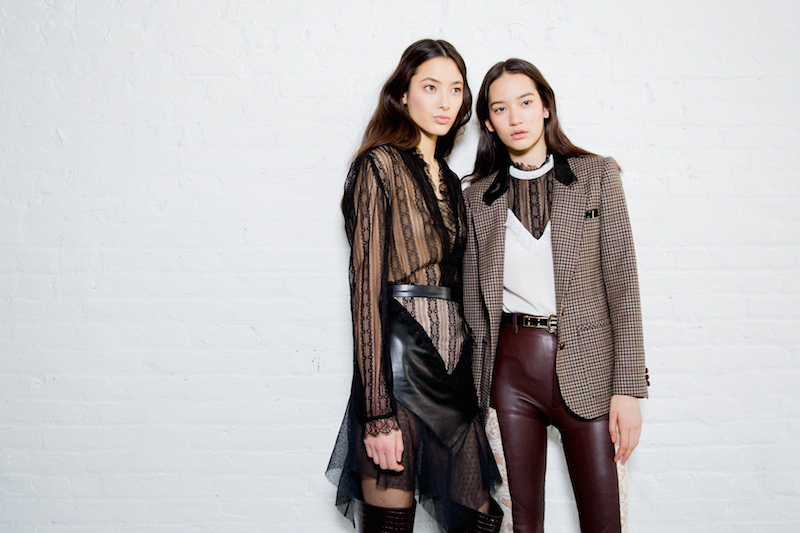 (Backstage at Rodarte – Vogue.com)
Rodarte's Laura and Kate Mulleavy always have their fingers on the pulse of what is cool – insert emoji's salsa dancing lady. They consistently show the most impressive collection of New York fashion week. This season it's birds and disco – because a little fluff goes a long way when breaking into a '70s dance move – insert non existing disco ball emoji.
Migrating birds, to be specific, was their main point of focus this fall 2015 season with a prodding disco undertone. There were feathers on everything from leather coats to feathers on crystal mesh dresses. Talk about a future red carpet peacocking moment.
The disco effect came into play as the Bee Gees song blared on the soundtrack and hot pants layered over lace tights, one-shoulder dresses with a kind of Bianca Jagger magic, fur collars and hoods, slick patent bombers and skintight white leather leggings hit the runway.
Rodarte's sex factor was certainly upped this season. There were sexy short skirts and skin-tight, high-waisted pants in brown leather and white lace, paired with tight little sweaters.
The designers also showed over-the-knee boots for the second season in a row. This season embossed black crocodile leather was fixed atop a clear plastic wedge and laced up heels. Suffice to say, plenty of people stopped to direct their phones to the floor.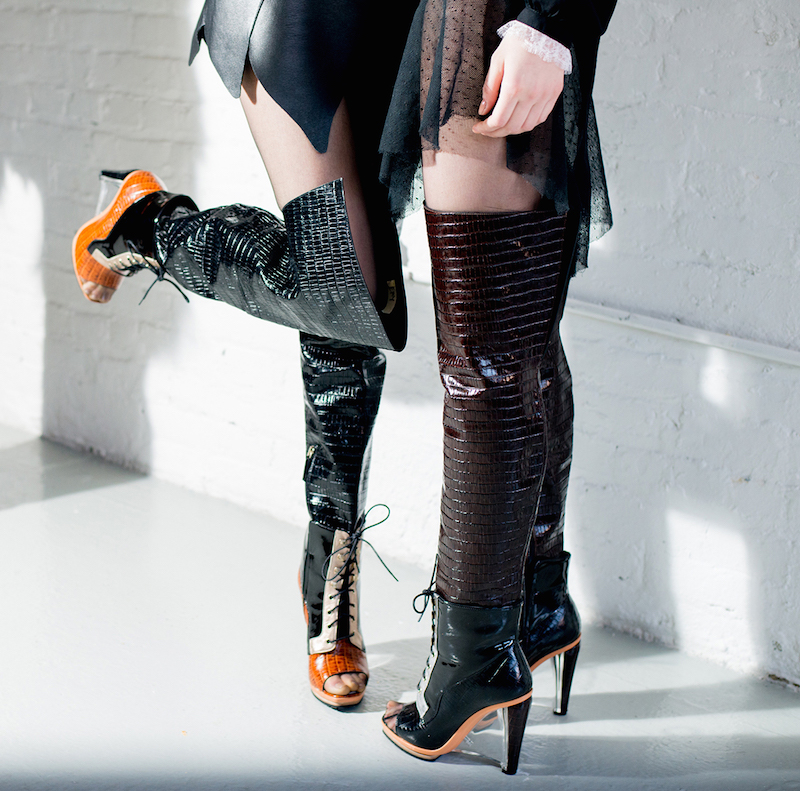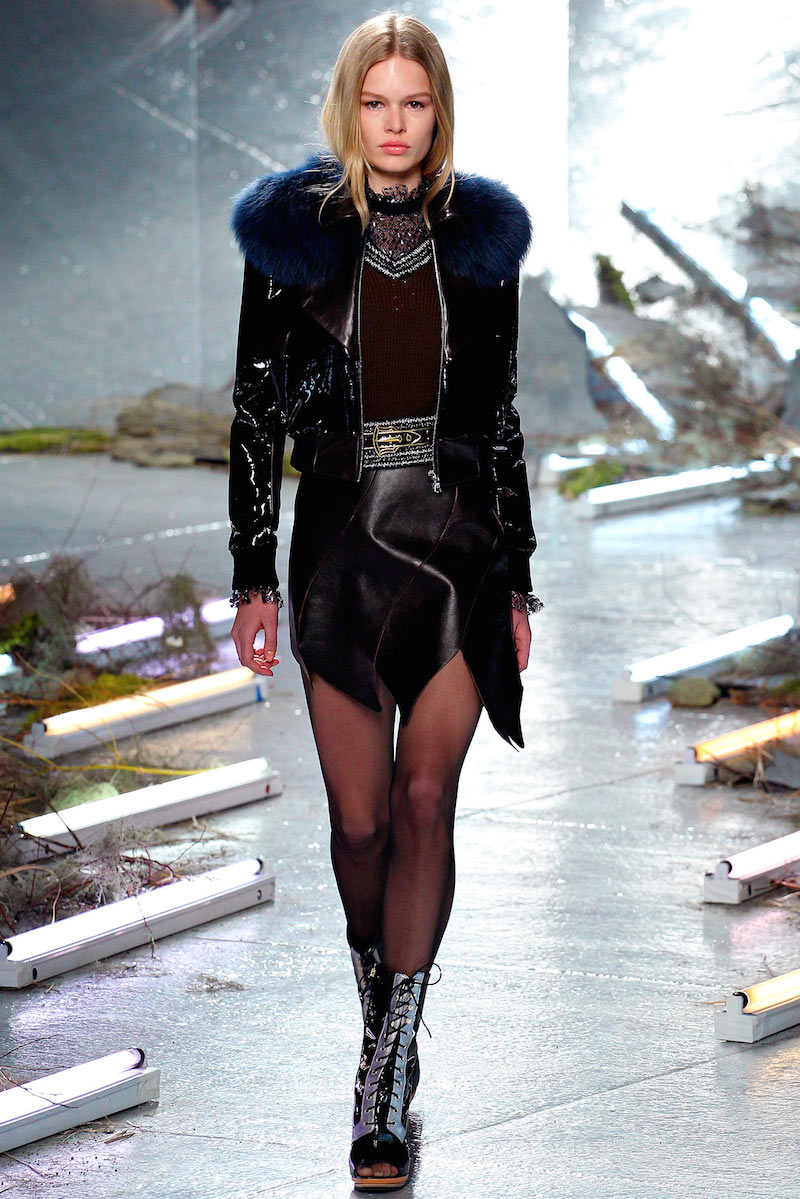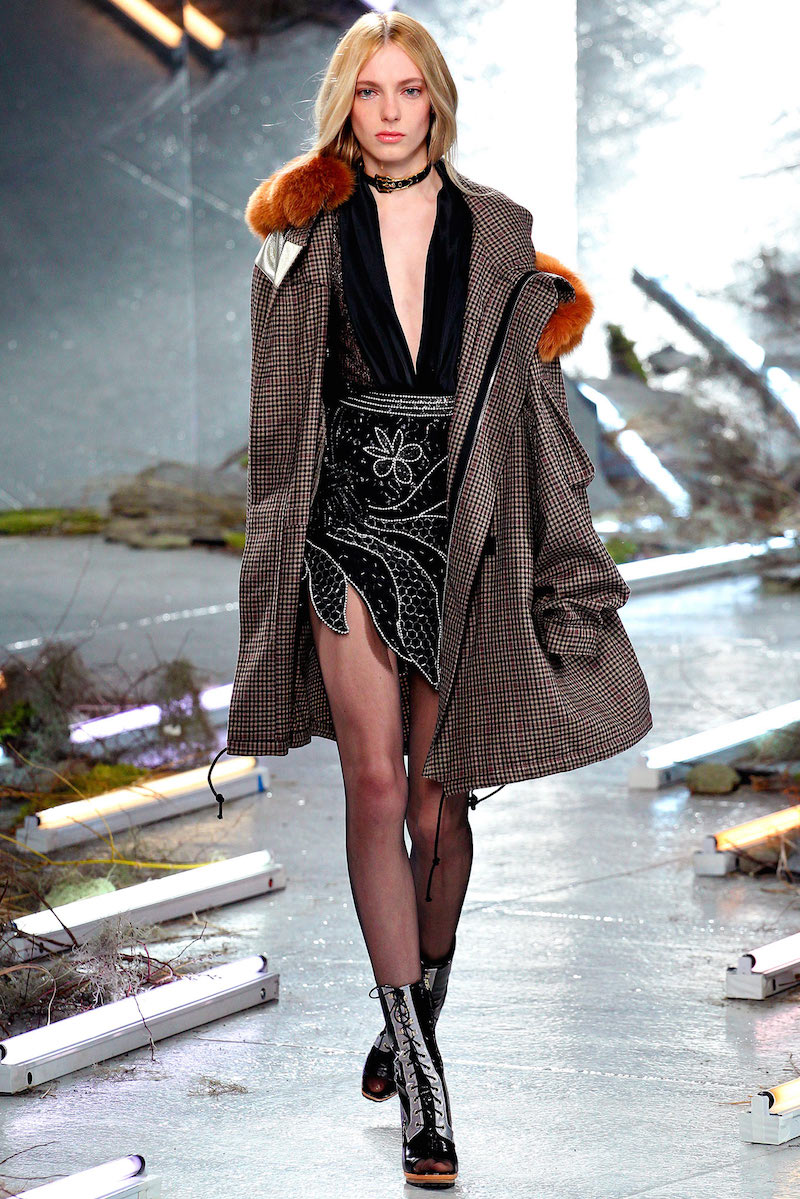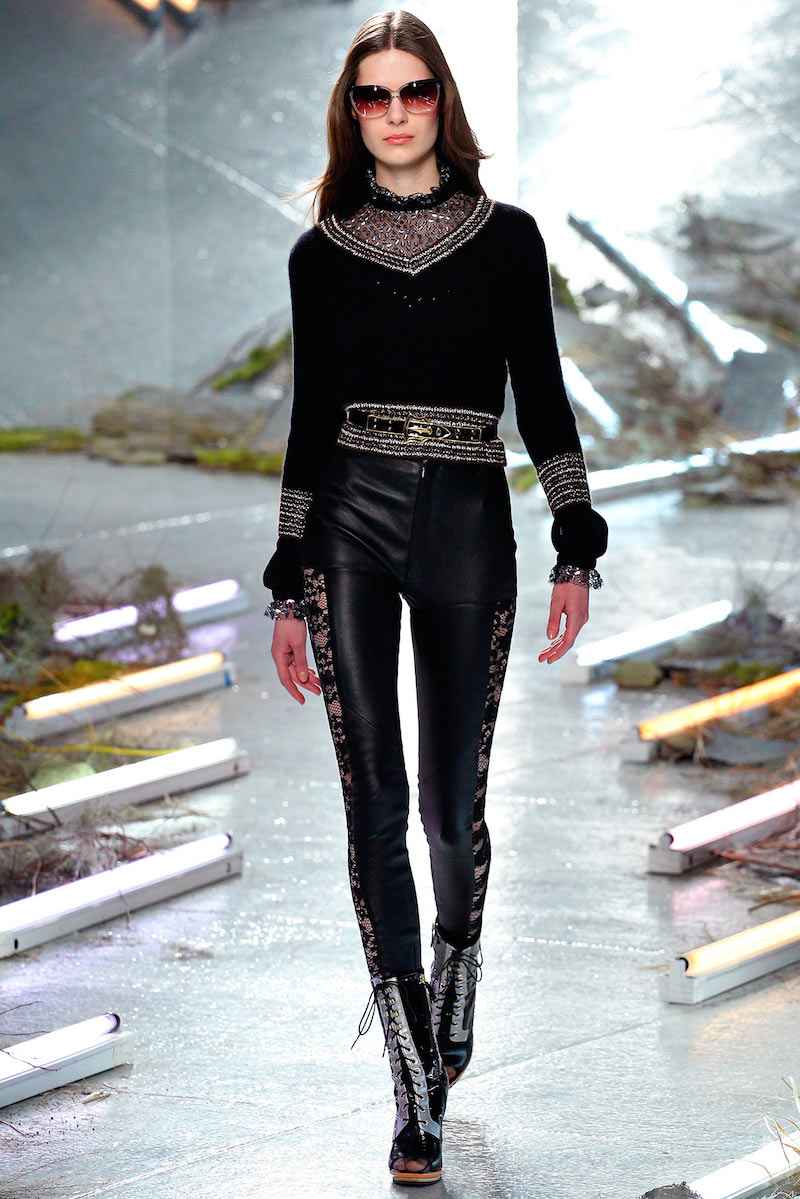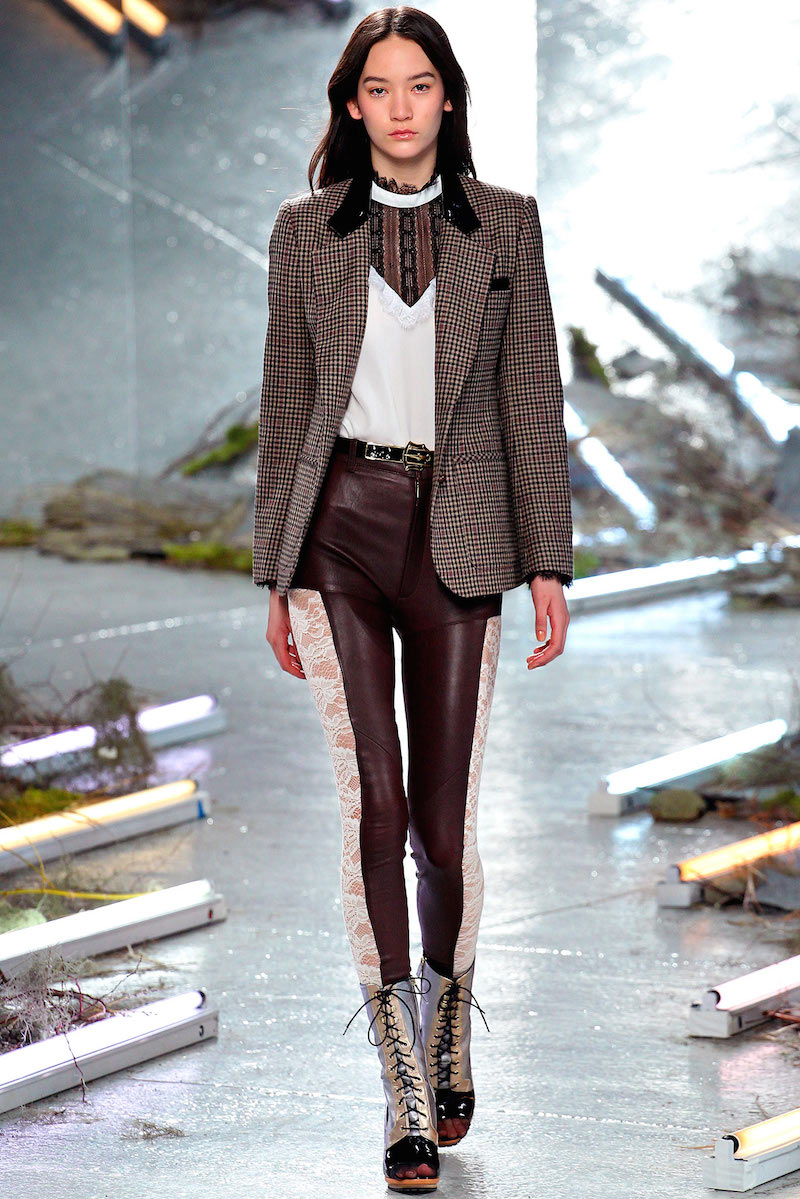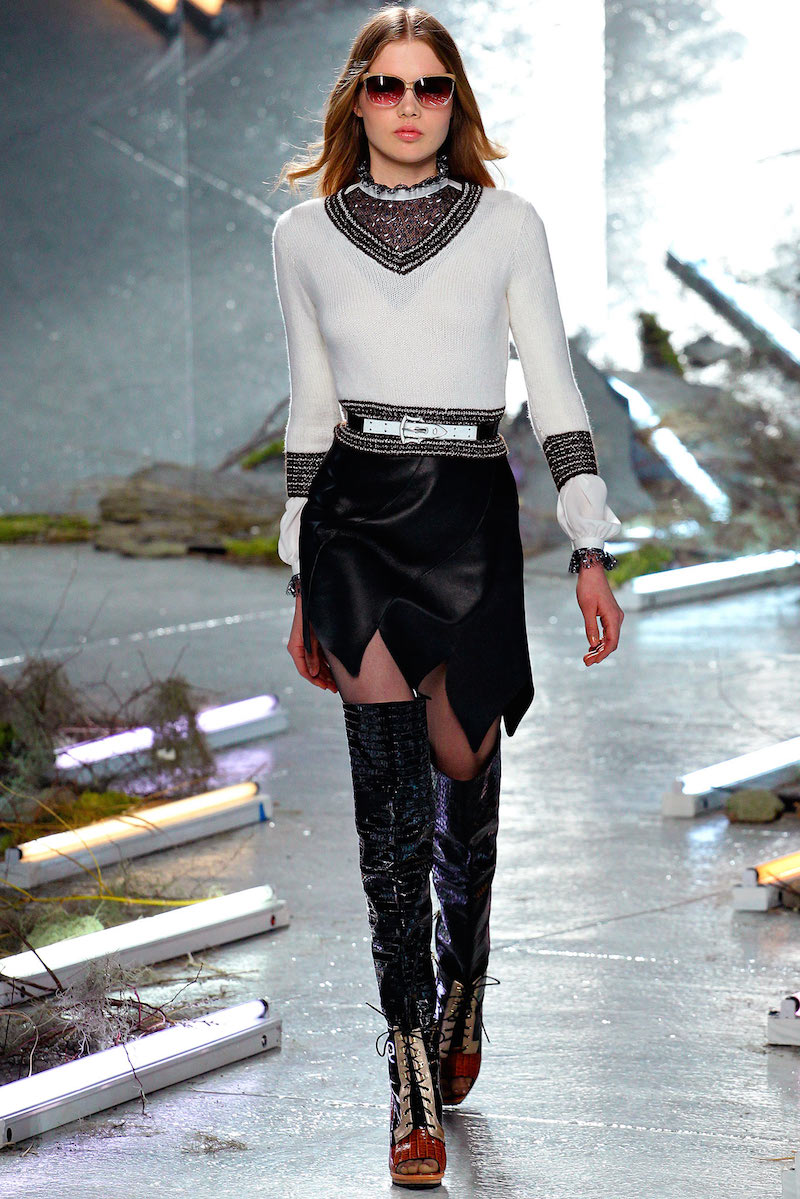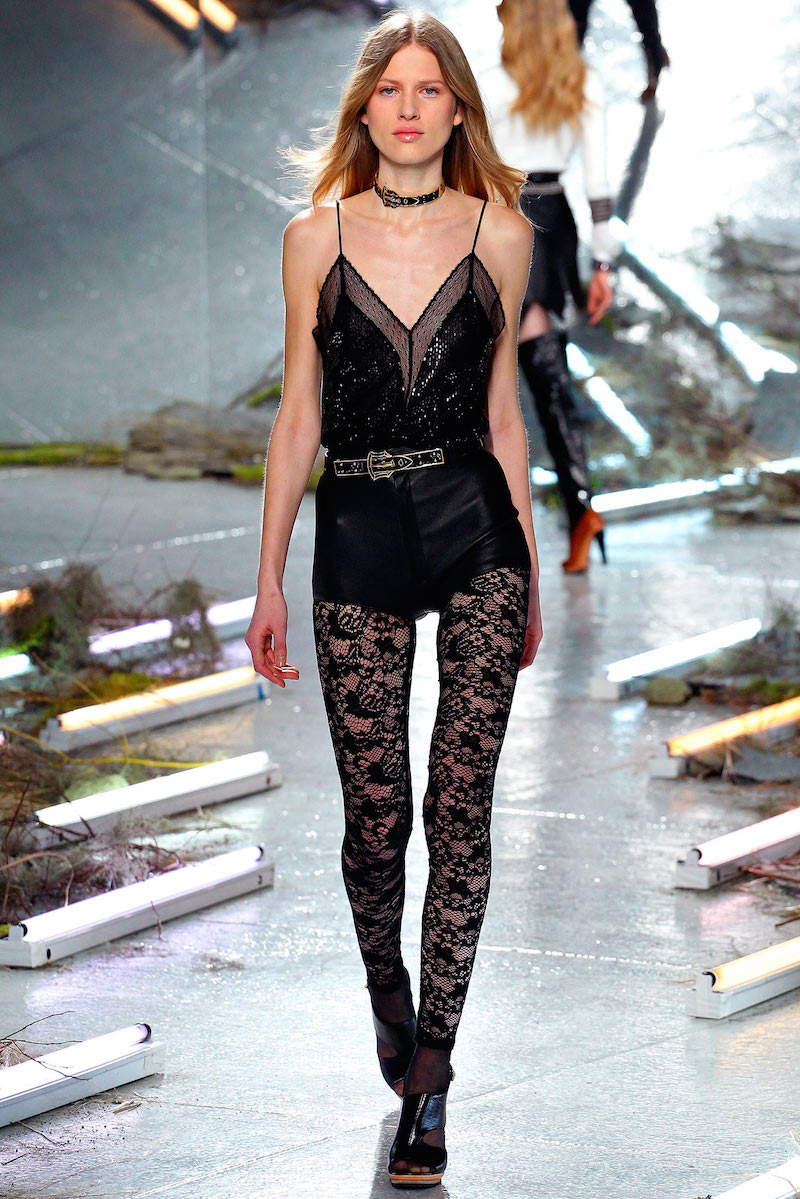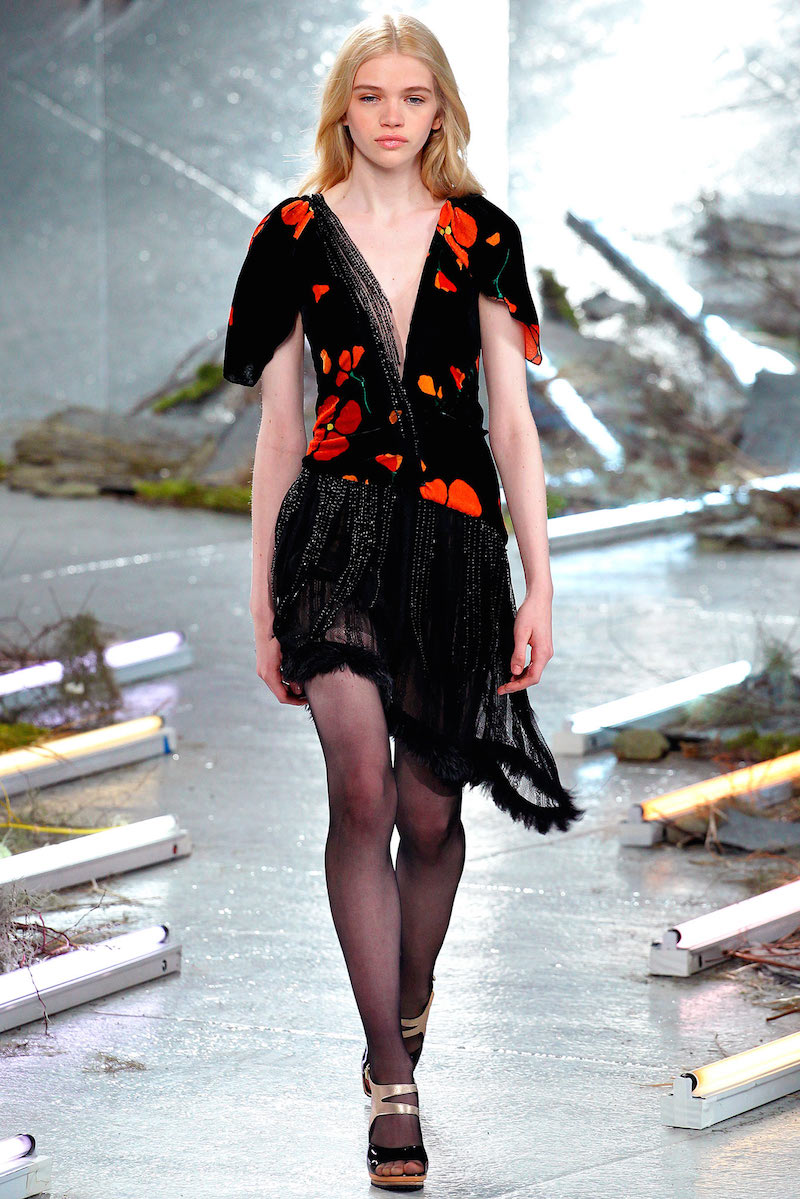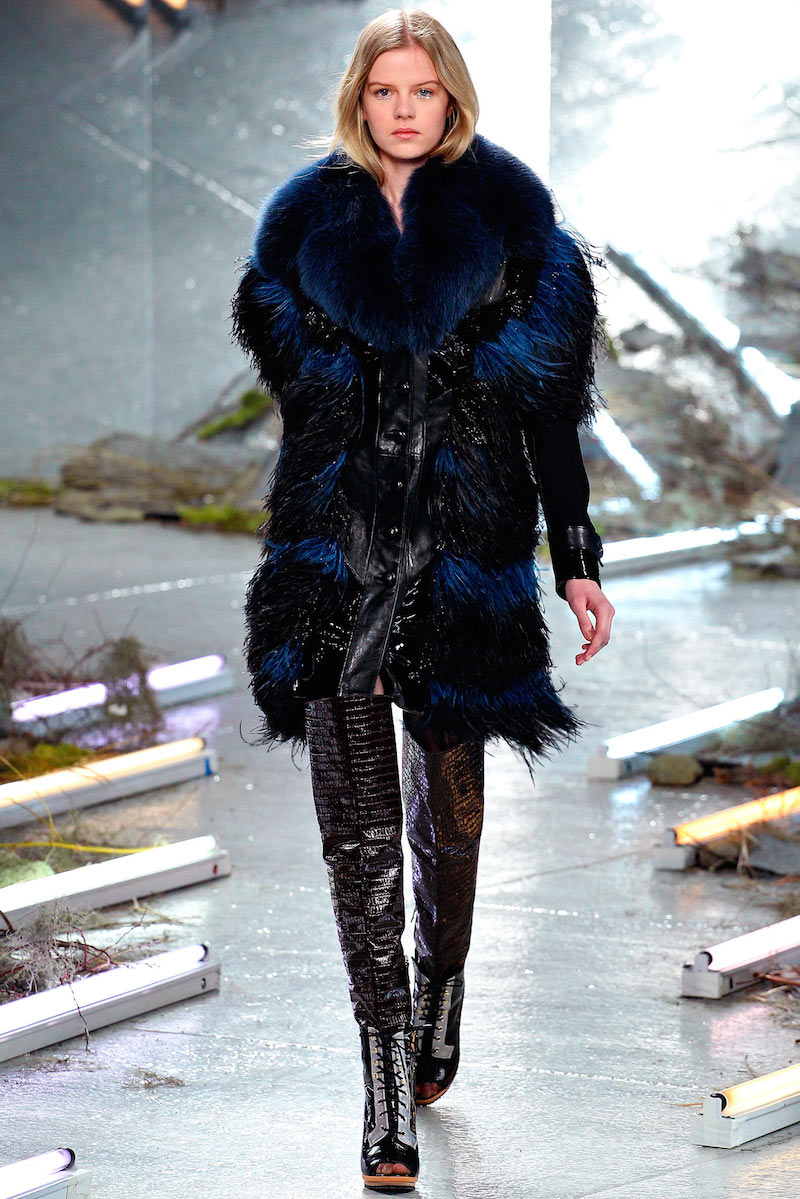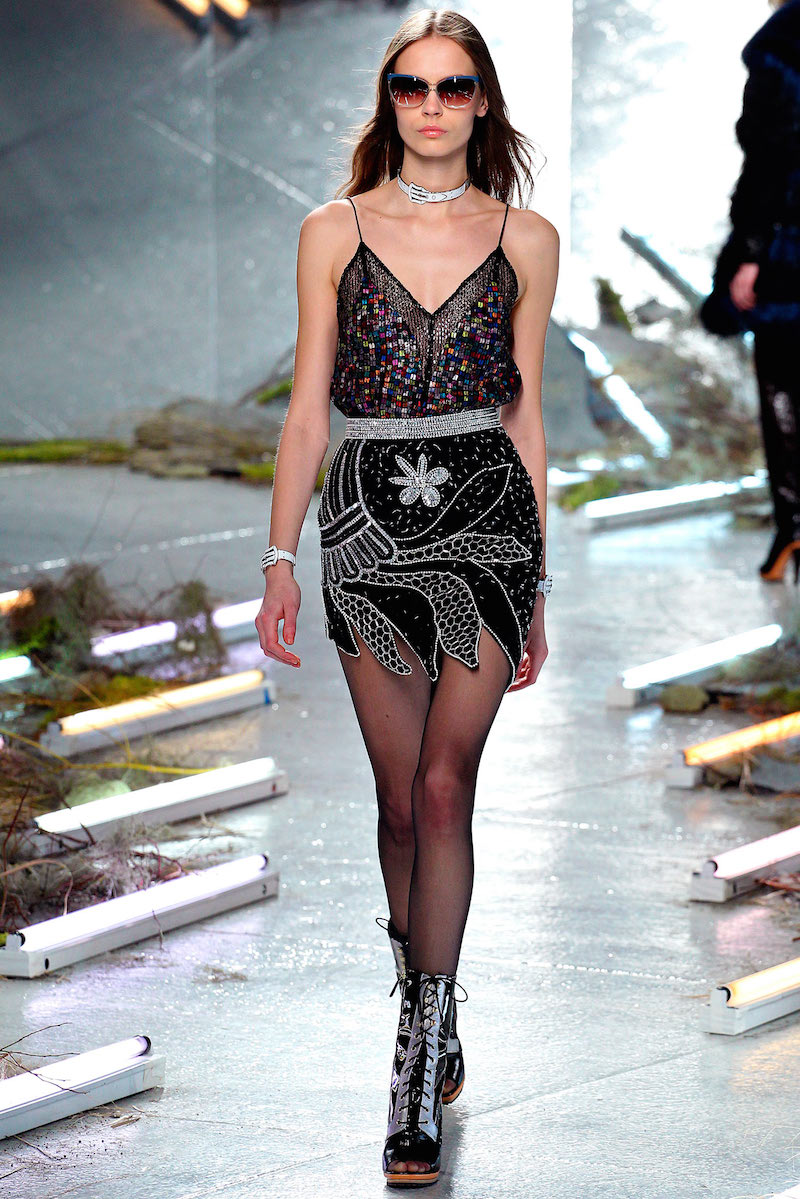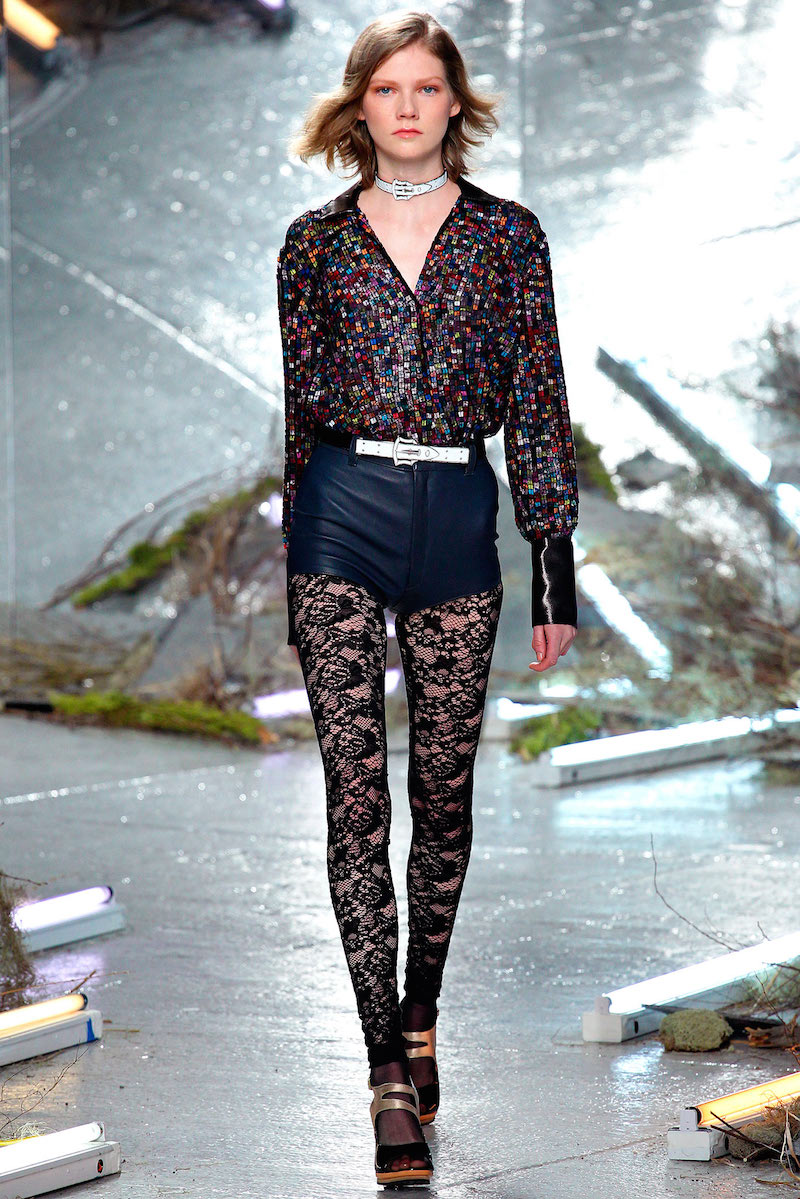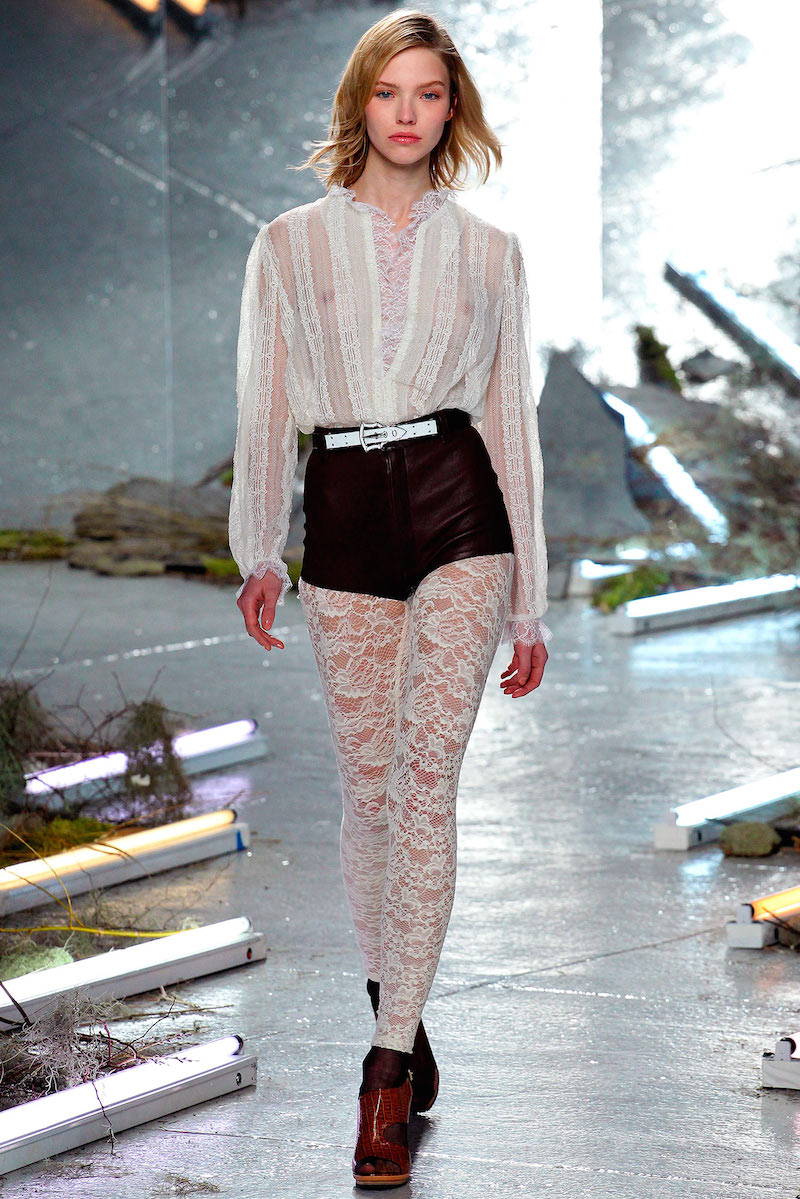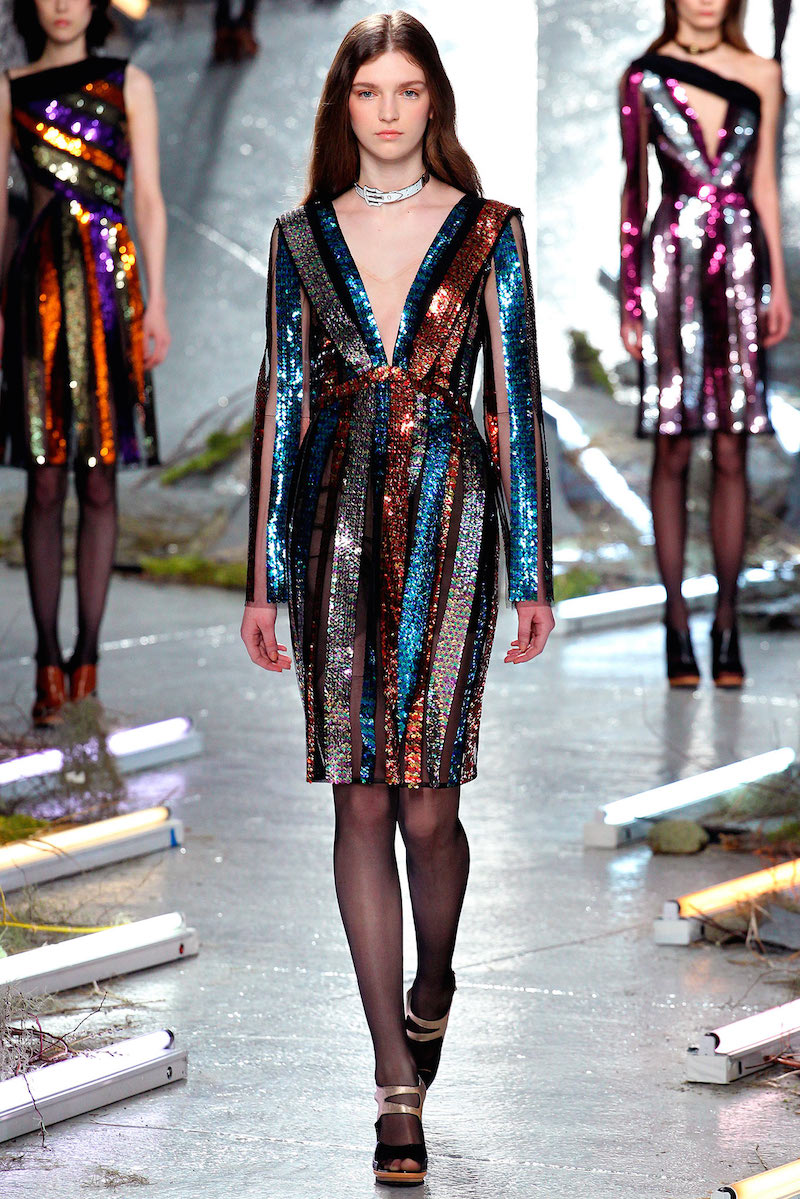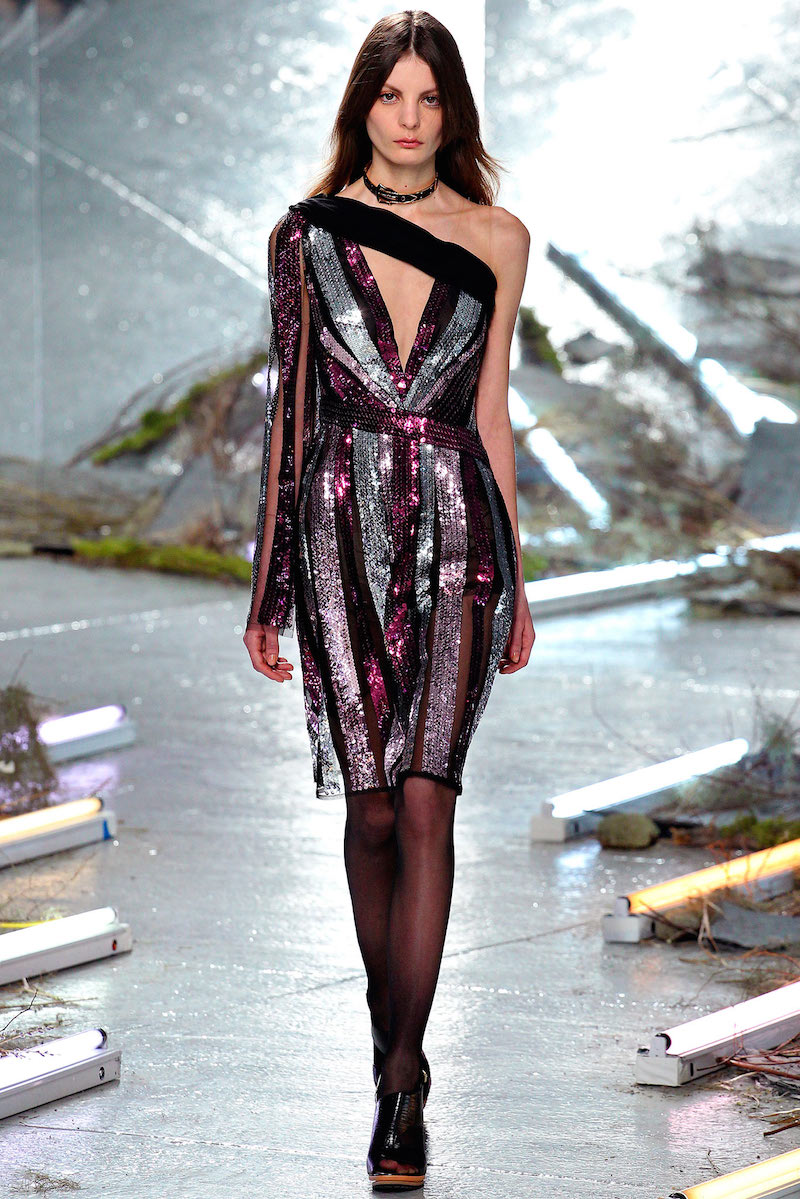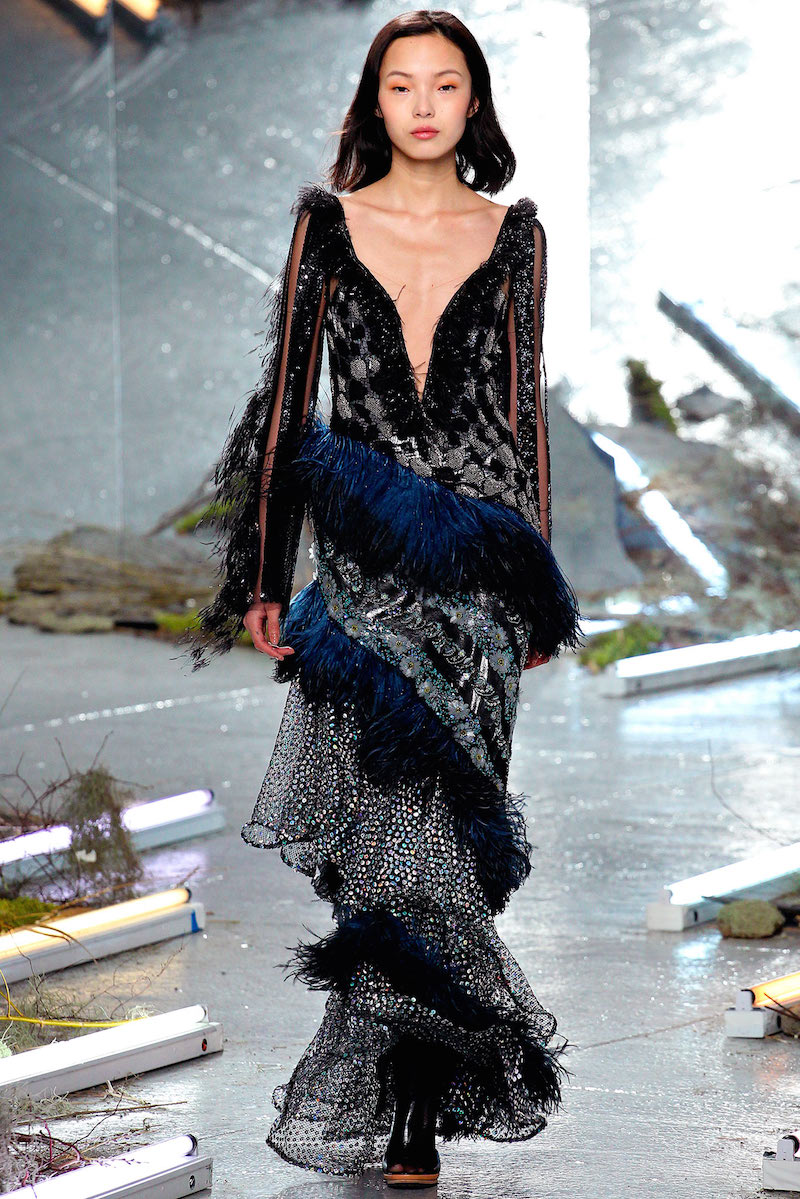 – YOU MAY ALSO LIKE –
I BE ON MY SUIT AND HAT AT NEW YORK FASHION WEEK
THE BOHEMIAN MARINER HITS NEW YORK MEN'S DAY
 THE BIRTH OF THE ROMASEXUAL: A NEW MALE PIN-UP