- style -
Leather And Polka Dots
One for the goth kids and Harry Styles' fans.
03 . 02 . 16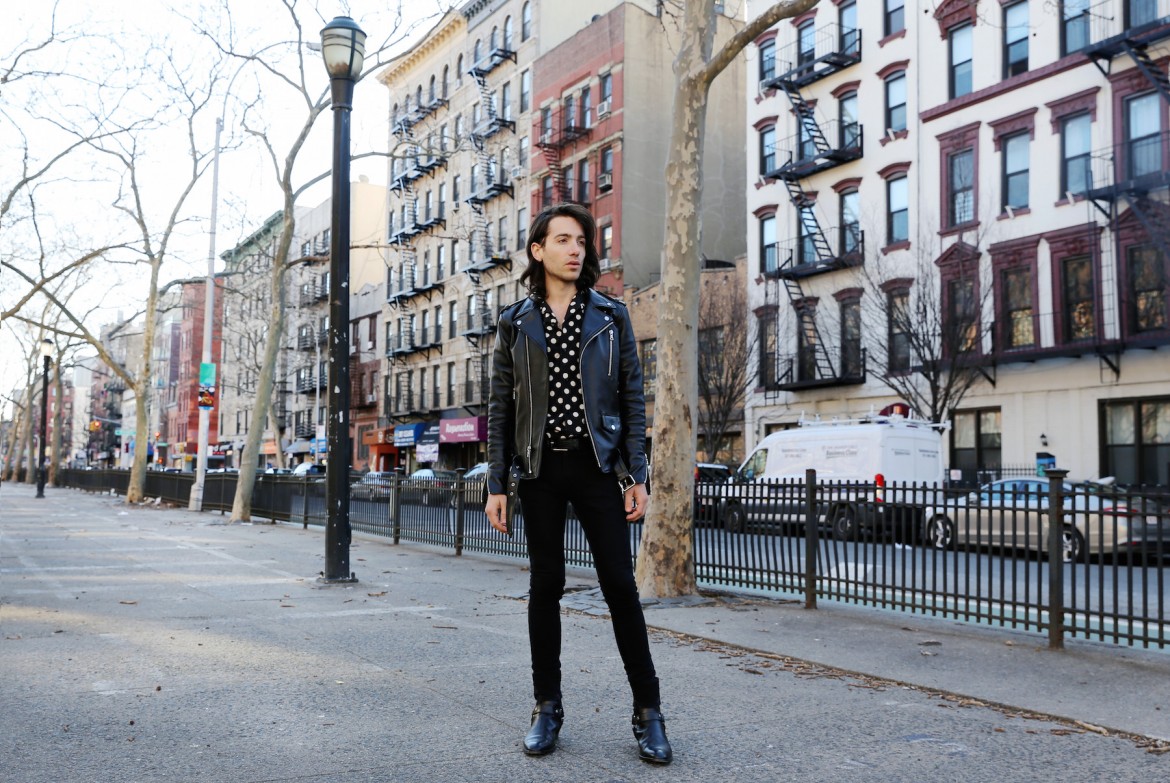 Leather and polka dots go together better then tequila and lime.
Interesting polka dot shirts are casual enough not to raise eyebrows but still dynamic enough to raise like a single follicle in one eyebrow will suggest there is more to you than meets the eye. They suggest a party in the daytime. Black and white polka dot shirts look great with black leather jackets paired over them. I'd recommend something monochromatic because non-color allows you to shine like the diamond your are.
I'm sorry I couldn't get that sentence out with a straight face. I just really, really like a solid black look. Partly because it makes me feel like a modern day Jon Snow and it's just plain sleek. Any the leather and polka dots combo is giving me a hint of Harry Styles, which I actually kind of like.
This is a look I would also wear on a first date. 
(Jacket: Jack Henry New York/ Shirt: Saint Laurent/ Pants: Topman/ Boots: Saint Laurent) 
YOU MAY ALSO LIKE 
CAN YOU WEAR A PUFFER JACKET UNDER A SUIT?
GENTLEMEN THAT LUNCH: TY HUNTER