- style -
Let Me See Ya Socks
Come on. All the cool kids are doing it.
05 . 29 . 14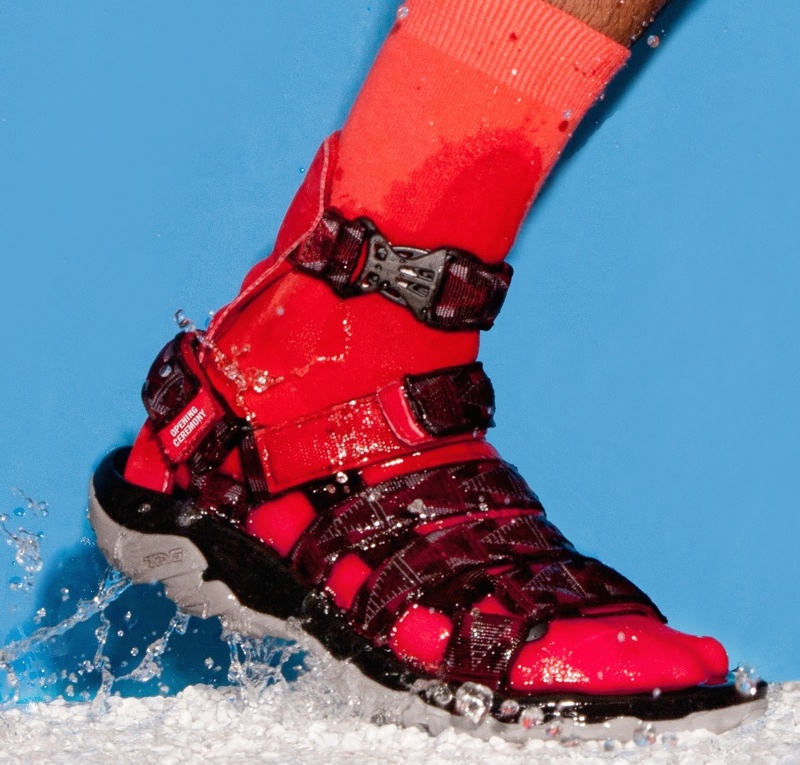 I have had it up to here (you can't see me, technically, but I am pointing way above the top of my head) with people hating on the socks/sandals combination. We are all aware of the fact that the look has been worn worldwide by tourists for decades. But I think it has been reclaimed now more then ever before. It's cool, modern and sanitary. I mean come on, it's never a good feeling when your toe grazes a puddle formed on the hot city street. And this little piggy went home because he caught a bad case of athlete's foot. No need for that. Enter the sock, the super hero of sandal wearing in the city. Protecting you from villains and fungus that wreaks havoc on the pavement, the sock is our hero.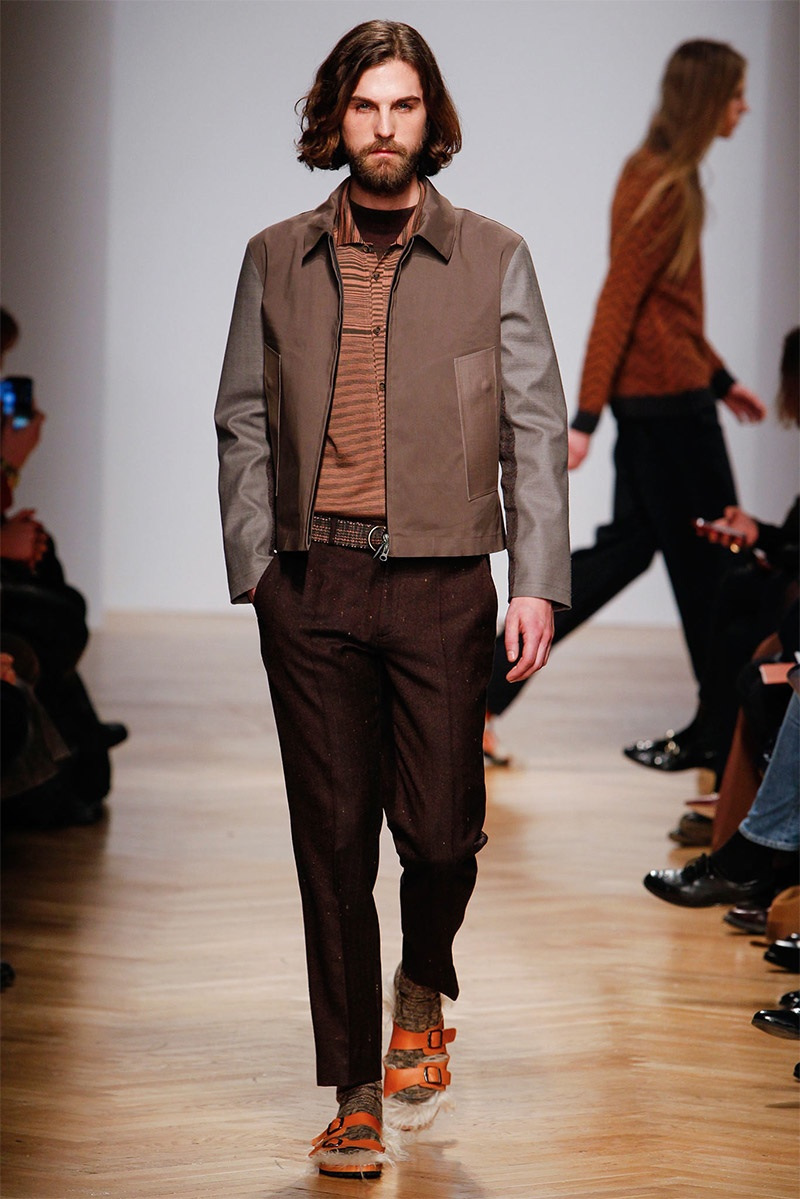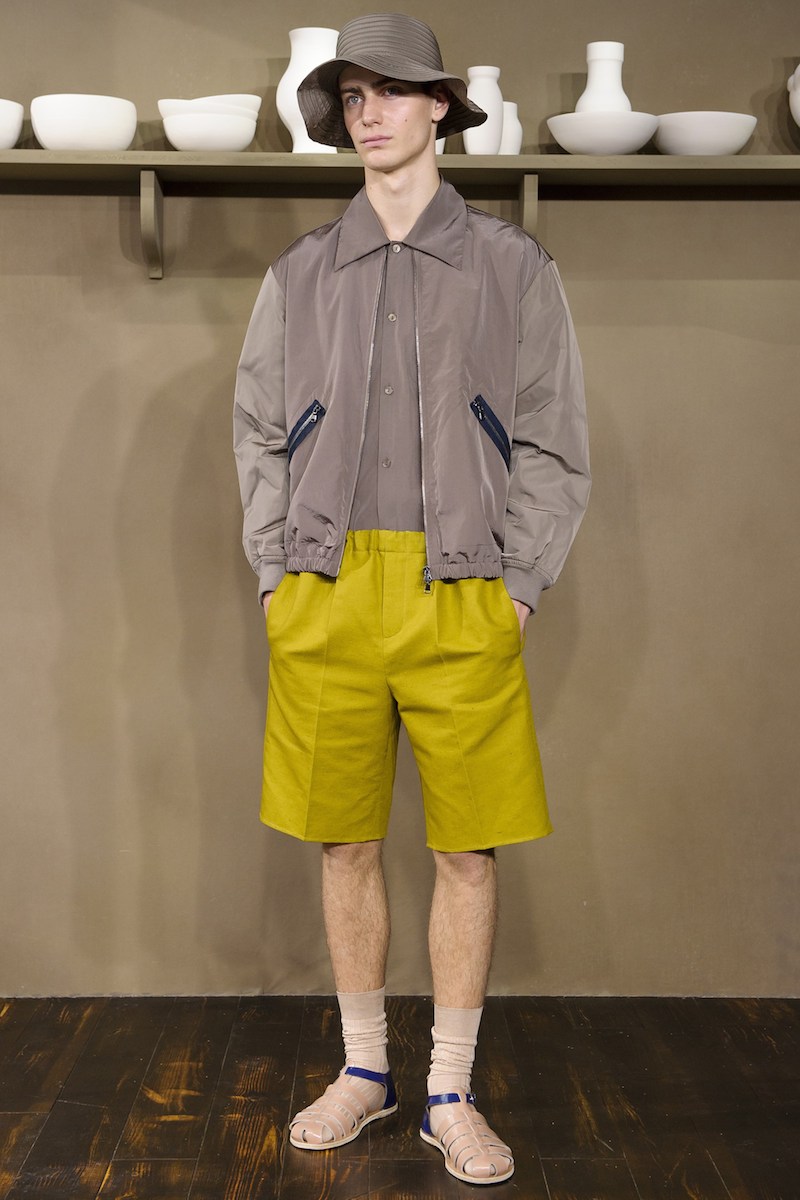 Today I got to thinking about this look after checking out Opening Ceremony and Teva®'s collaboration for Spring/Summer 2014. The solid gold and silver hued strappy sandals they created where shot on models sporting vibrant colored socks. After seeing the ads I couldn't imagine wearing their sandals without socks. I also quite enjoy a subtle take on the look. Missoni and Carven dressed their men  in neutral socks and sandals during their Fall 2014 shows. I guess I'm just an all around fan of the paring. After all "socks add a little bit of mystery. They prevent your toes from getting blistery." Not sure what the Hell I'm talking about? Click the video below, sit back and enjoy. Then check out some of my suggested sandals to wear with your favorite socks.