- style -
Look At Bradley Cooper Shirtless In A Suspender Suit on the Cover of W
Let's do this together.
01 . 06 . 15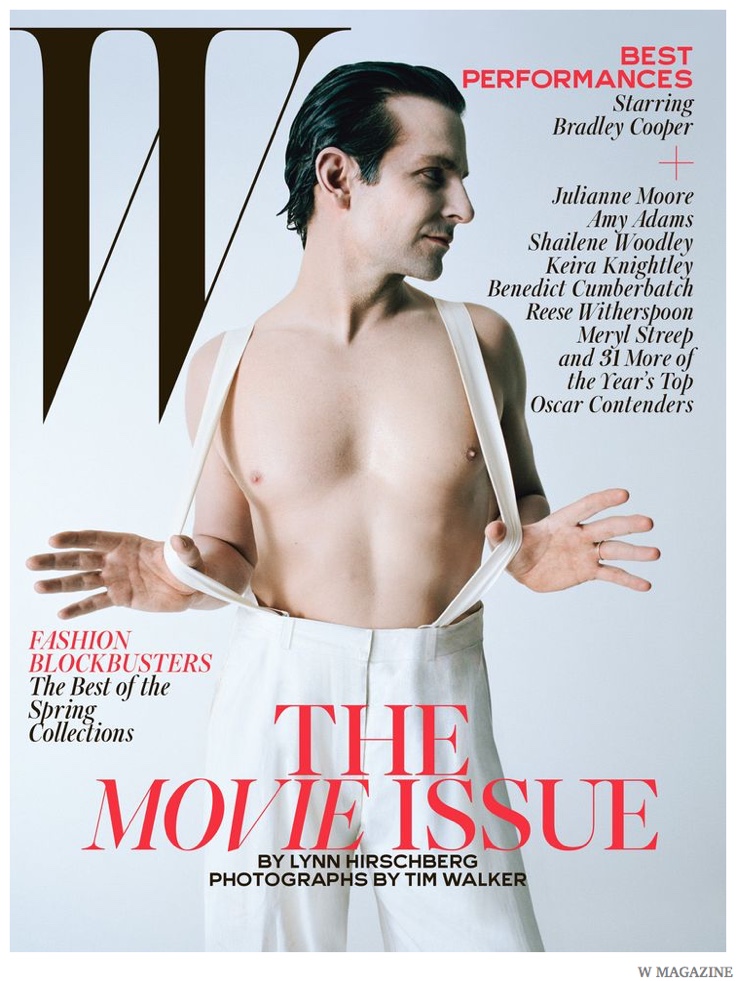 Bradley Cooper shows us his fantastically twisted side and tiny nipples while gracing the cover of W's January Movie Issue.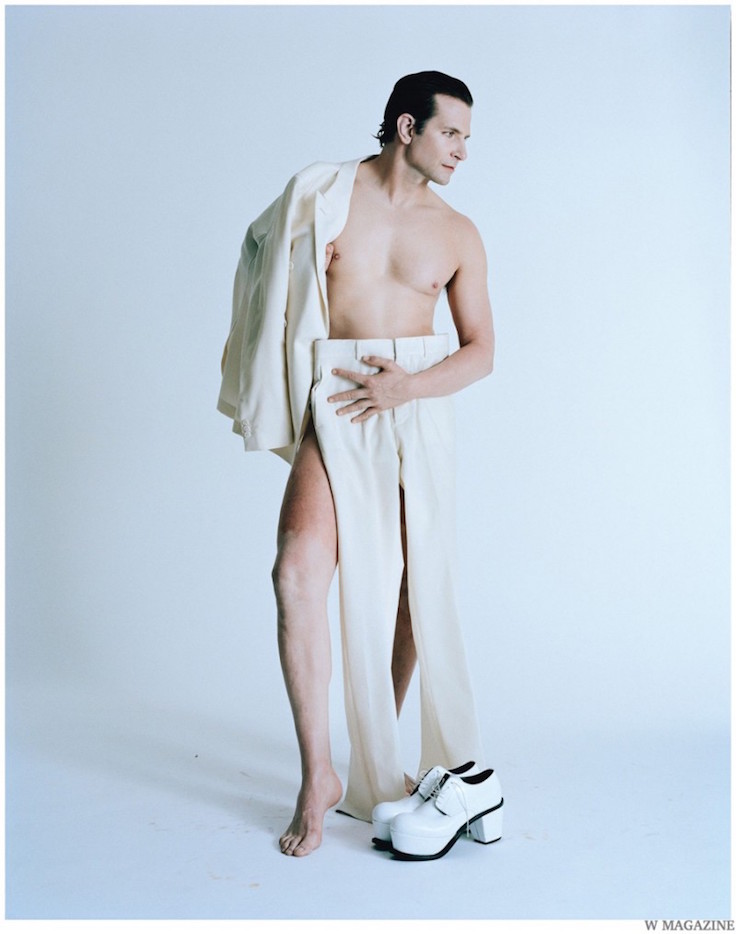 In the Tim Walker shot images Cooper becomes an '90s mash-up of emcee from Cabaret, David Bowie, a dash of Christian Dior's 2011 Fall/Winter Collection and part Celine Dion's 1999 John Galliano for Christian Dior suit. The images are wonderfully dramatic and show a new side to the bold actor that I quite enjoy– I think it has something to do with the white suspender suit. How dapper would that be worn with a black turtleneck and a tweed blazer?
Now onto the in mag spread. If you can avert your eyes from Cooper's nipples for a moment, let's talk about the white J.W. Anderson platform lace ups the actor is standing next to in the photo. Potential Oscar shoe option?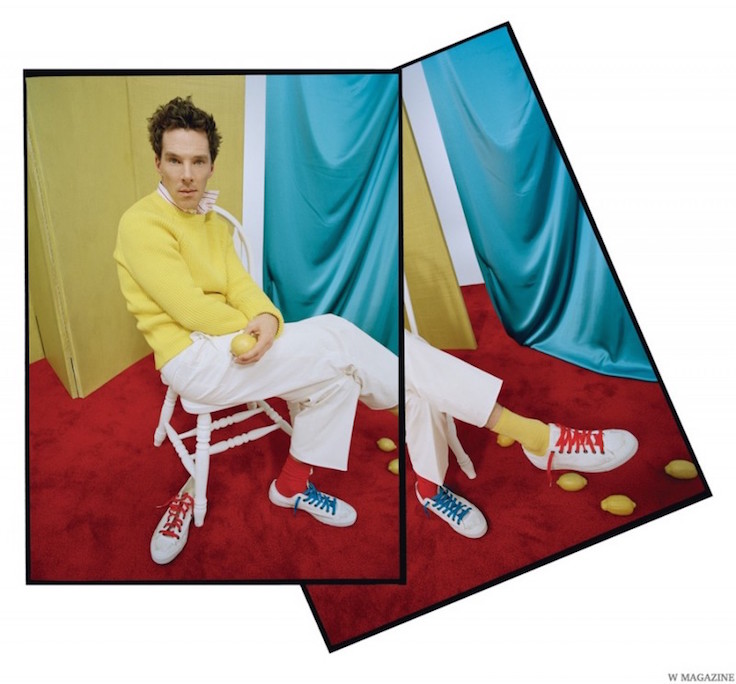 W also taped Benedict Cumberbatch, O'Connell, Ethan Hawke, Oscar Issac and Miles Teller for the wonderfully eccentric shoot.
See more at WMagazine.com.