- style -
4 Fresh Men's Hairstyles For Autumn/Winter 2014
Check out a few for cuts and giggles.
10 . 21 . 14
men's hairstyles
The trajectory of my hairstyle is about as stable as Amanda Bines on a Citi Bike in NYC: It constantly sways back and forth and rarely is heading in a consistent direction. I was born with blonde hair. Then it turned dark brown. And then, some time around age 23, I bleached it blonde. Having switched back to my natural color about two years ago, I've now turned to experimenting with men's hairstyles.
I've done: Long hair don't care until I started to care, an exaggerated bouffant, slicked back side part, a nineties part in the middle look and most recently a I've had 1940's military moment. You know, long on top buzzed sides. I was all about this when we saw Brad Pit first rock it months ago, but the look is getting a bit tired don't you think? So in attempt at avoiding the basic, here are 4 refreshing hairstyles to try this Fall.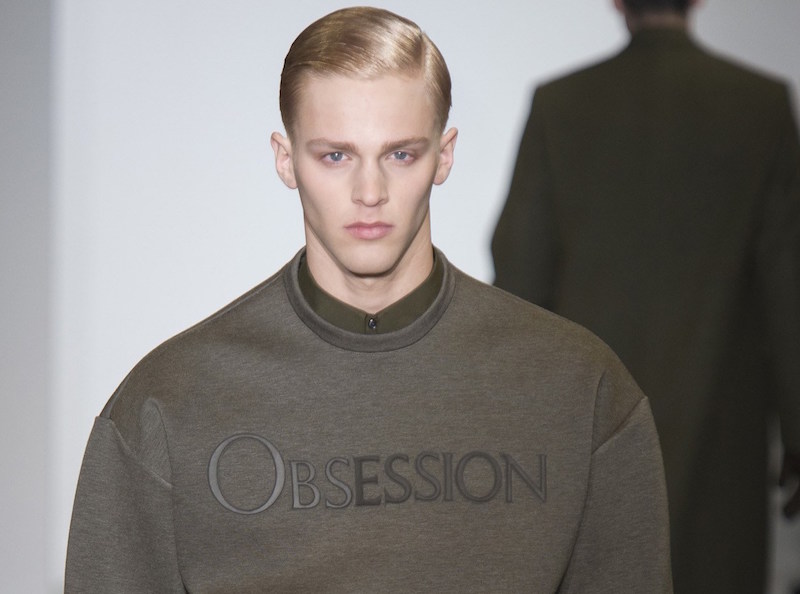 The Varsity Side Part
This clean-cut look is a great option for fall and turned up at the Fall 2014 Calvin Klein, Versace and Burberry Prorsum shows. If you're already rocking the slick look, you're all set but if you want to try something different, experiment with this. After a shower work in a strong hold gel, and wait a bit. Once it's dry, your hair will loosen up and soften, leaving enough hold to give it a sort-of-orderly-but-still-sort-of-messy. If you want a completely slicked back wet look, go for two gels and hairspray.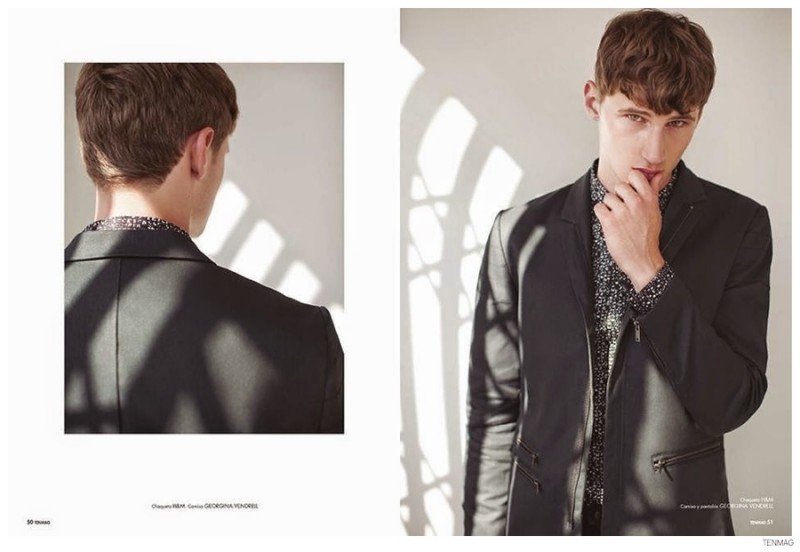 The Bangin' Layered Boy Cut
Guys have you ever wondered what would happen if you didn't push your hair back and, well, instead pushed it forward. Think of it, hair in your face, straight up bangs. This cut showed up at the Dior Homme, Topman Design and Fendi shows. The look is all about accentuating texture. Once you achieve a texturised cut style, and your hair has dried, rub a quarter-size amount of matte based, defining gel and blow dry softly. The go over with a fibre paste and style. This one looks best if you've got a square jaw, but can really work with just about any face shape.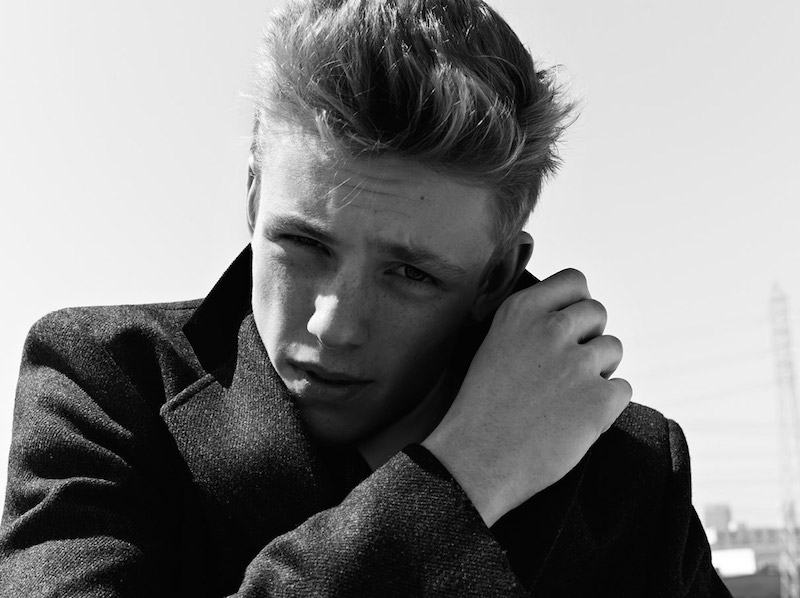 The Redefined Wedge
I call this redefined, but at its core it's the James Dean, just a looser, less gelled take. If for you fall means a season of leather, suede and sex then this breezy coiffed look is all you. If not, it's still clean cut enough for anyone to try. To get the right amount of body and pomp towel-dry your hair, then push it back and blow-dry it to lock in the height. Work a paste in between your palms and run it through your hair. Add a bit of hairpray for extra hold.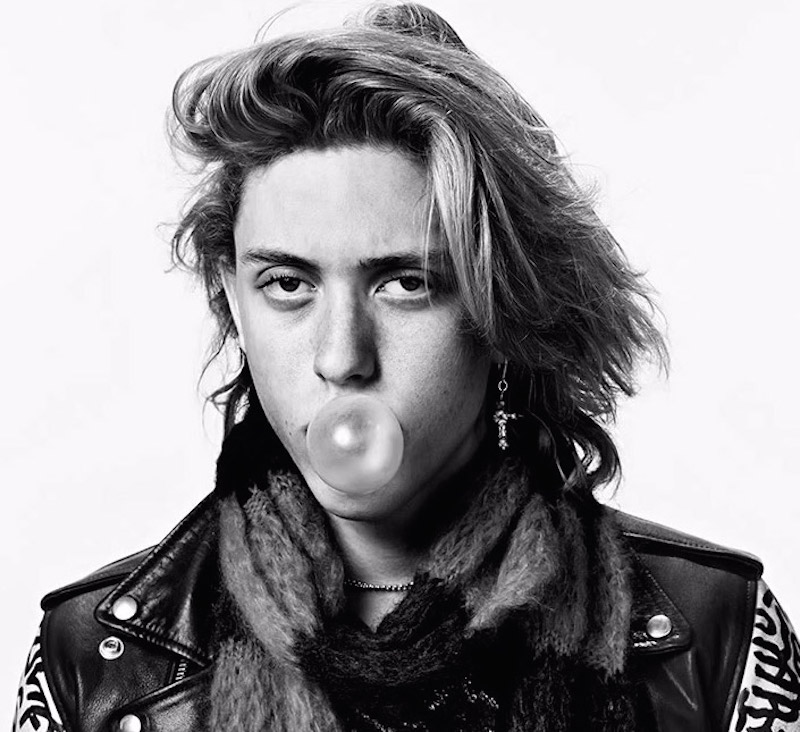 The Long Fop
Think Jim Morrison. There's nothing more debonair then a guy who can successfully rock long hair. Though, on the flip side of this, there's nothing more terrifying then a guy with a bad mop on his head. My favorite modern example comes fresh from the Neo-punk band mates of The Garden -Wyatt Shears & Fletcher Shears. The two performers were shot by Hedi Slimane for Saint Laurent's fall 2013 campaign highlighting their breeze-loving locks. This look requires the patience for hair growth, giving up shampoo, layers on layers and movement.