- style -
Models Rock Miley Hair At Christopher Shannon's Spring 2015 Menswear Show
Braided knots aren't just for teddy bear suit wearing females.
06 . 17 . 14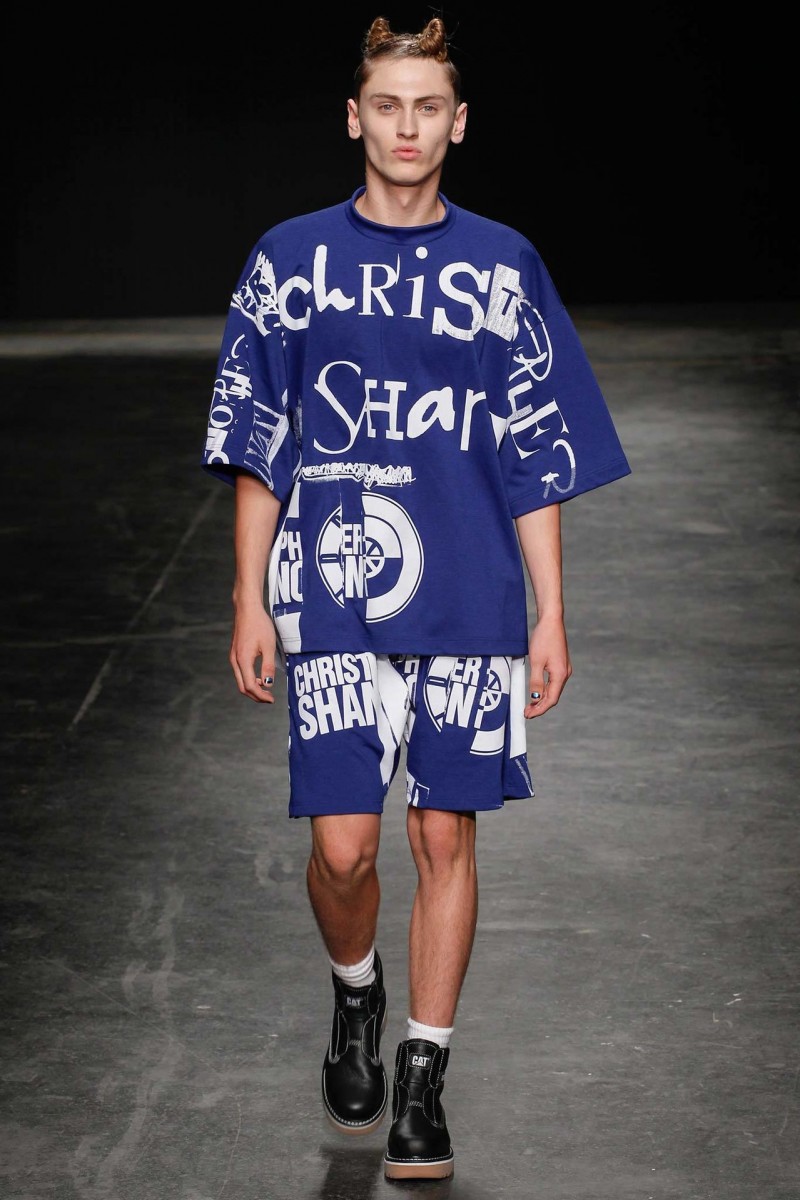 I love the no fuss aesthetic of Christopher Shannon's commercially friendly creations. They're the kind of threads you can throw on for a painless and effortless look. This season at men's Fashion Week in London, Christopher used his sharp eye for marrying his no-nonsense attitude with adolescence  – for a youthful line up suitable for any 30 something year old looking to revisit their teenage rebellion. Minus the furious hormones and acne, I would love to go back to a time when having serious tude was socially acceptable.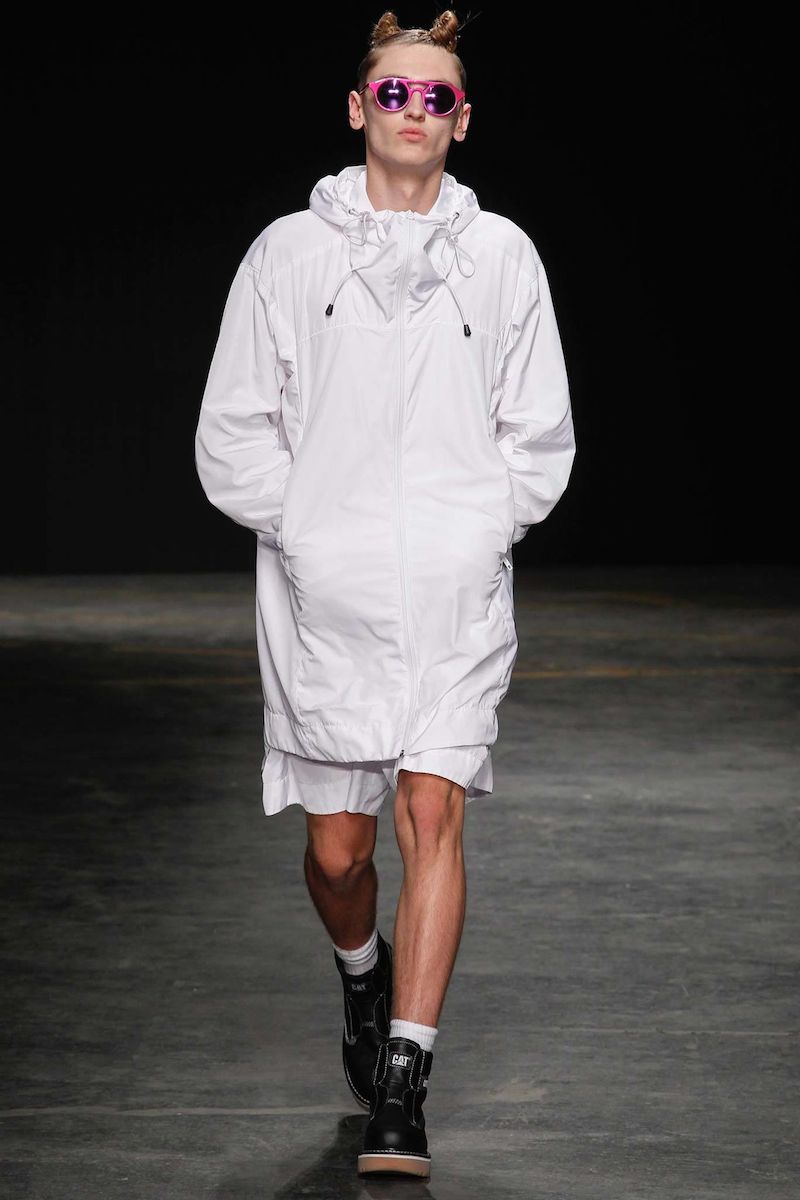 The playful collection of oversize sweatshirts, easy t-shirts and boxy shorts clad boyish models donning chipped painted nails and braided knots that totally reminded me of Miley Cyrus at the 2013 VMAs. Whether the "Wrecking Ball" songstress connection was intentional or not, it certainly speaks to Shannon's focus on endless youth. I'm into this brassy juvenile rocker look and was mentally compiling shopping lists at first glance. And as far as the Miley 'do goes, give it a try this summer, assuming you have long enough hair for a quick twist and tuck. Other then the Miley connection, this collection has got me thinking of another artist's track that perfectly compliments Christopher's youthful fantasy world.