- style -
Beat The Monday Blues With Shades Of Pale Cerulean
Blue doesn't always have to be a sad color.
06 . 23 . 14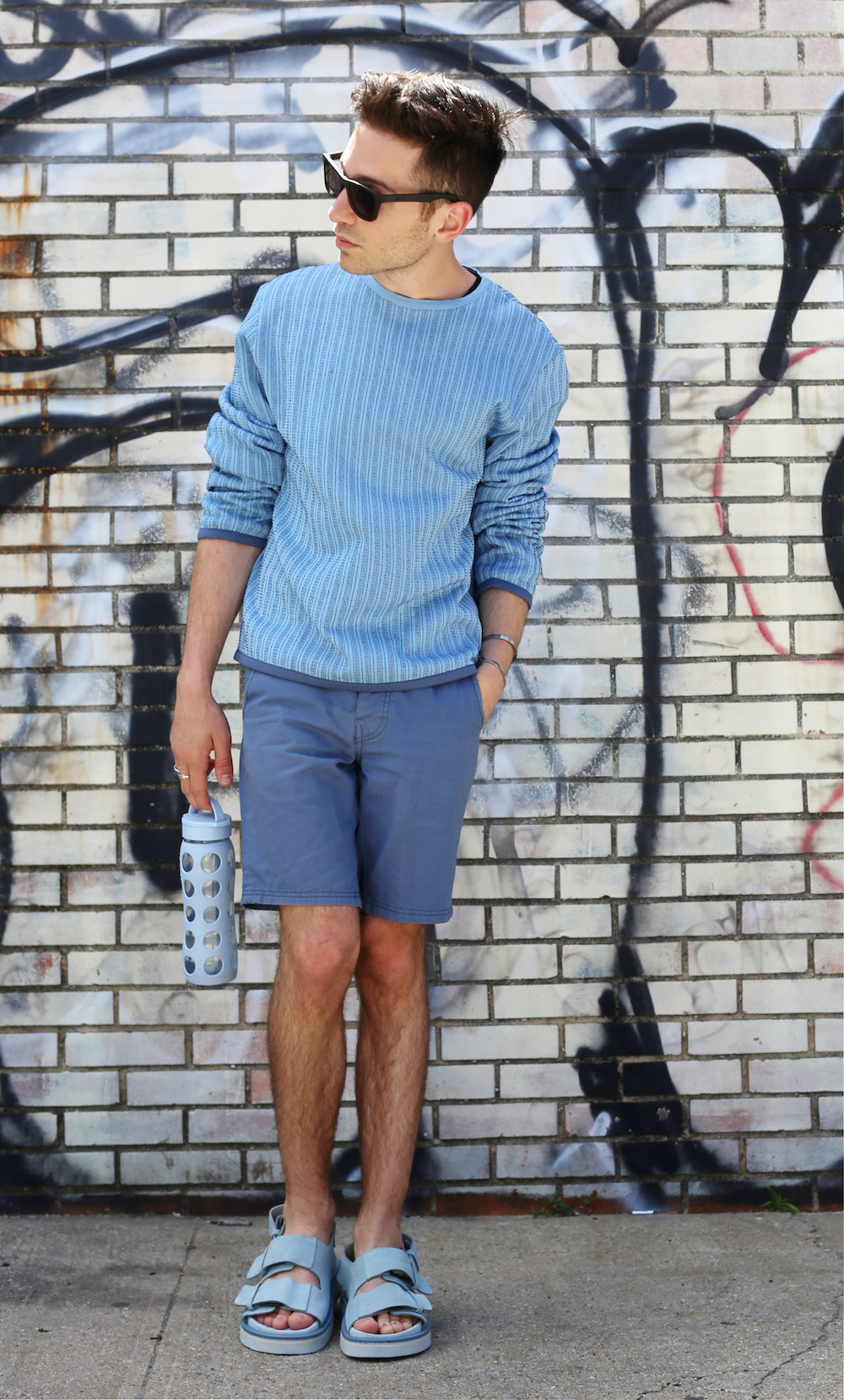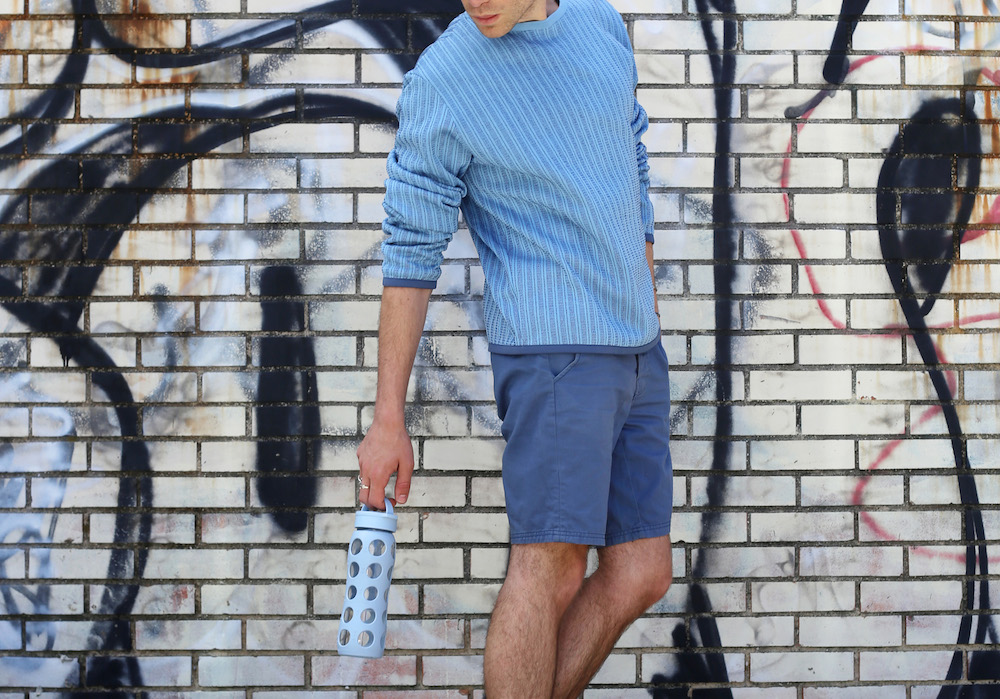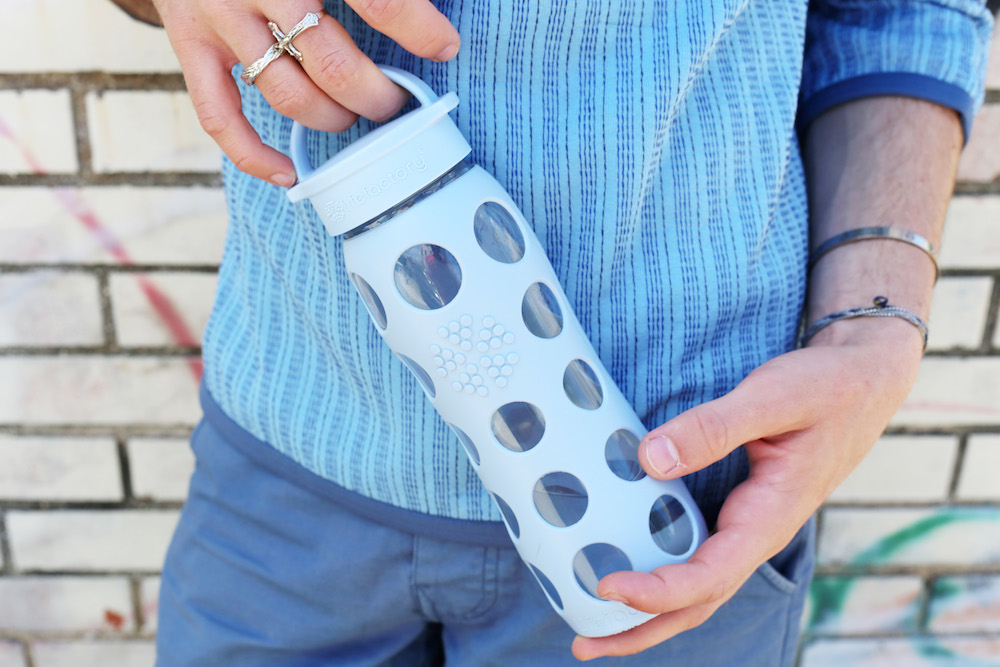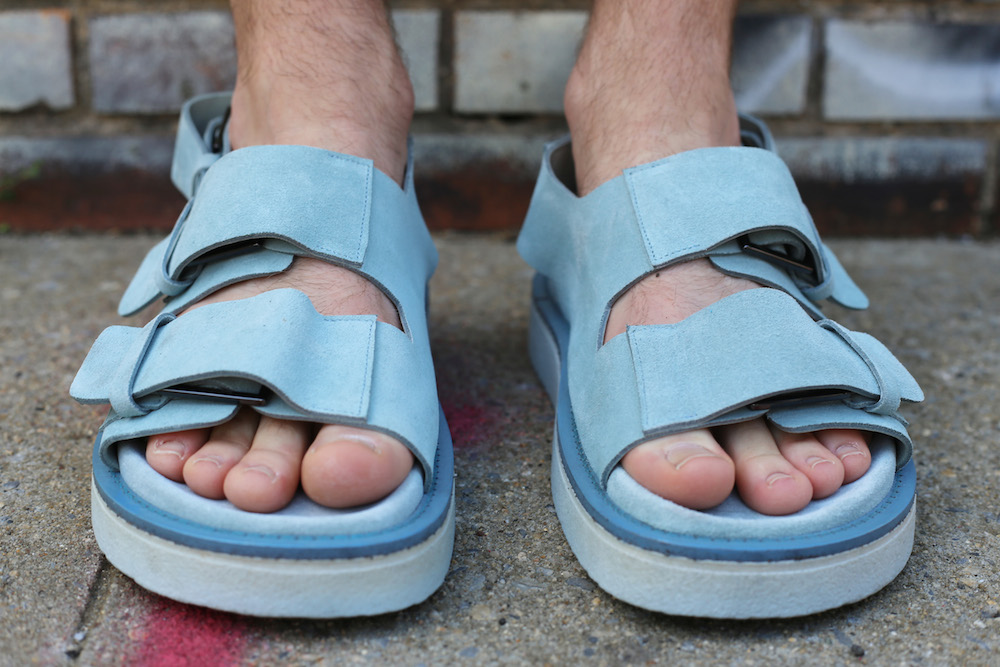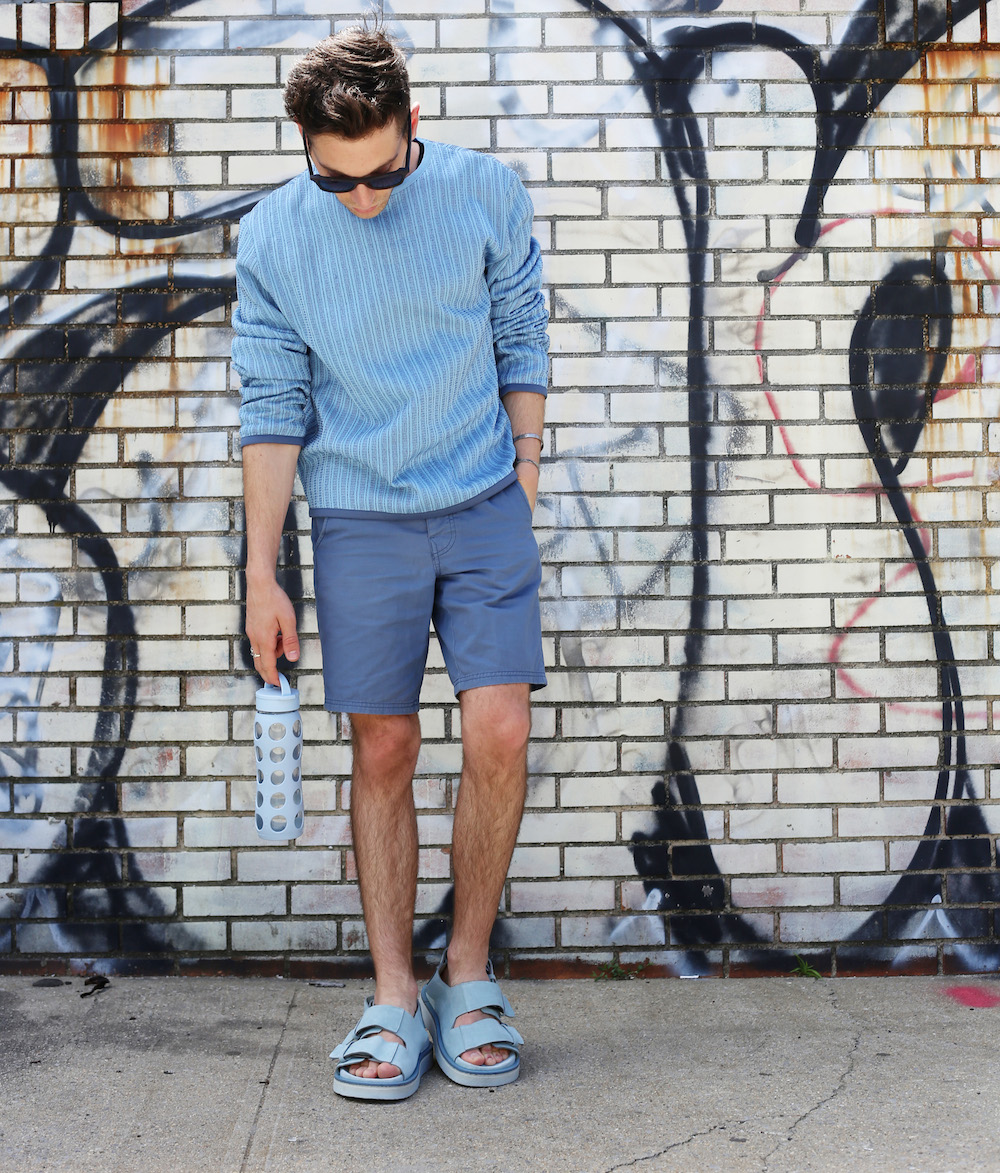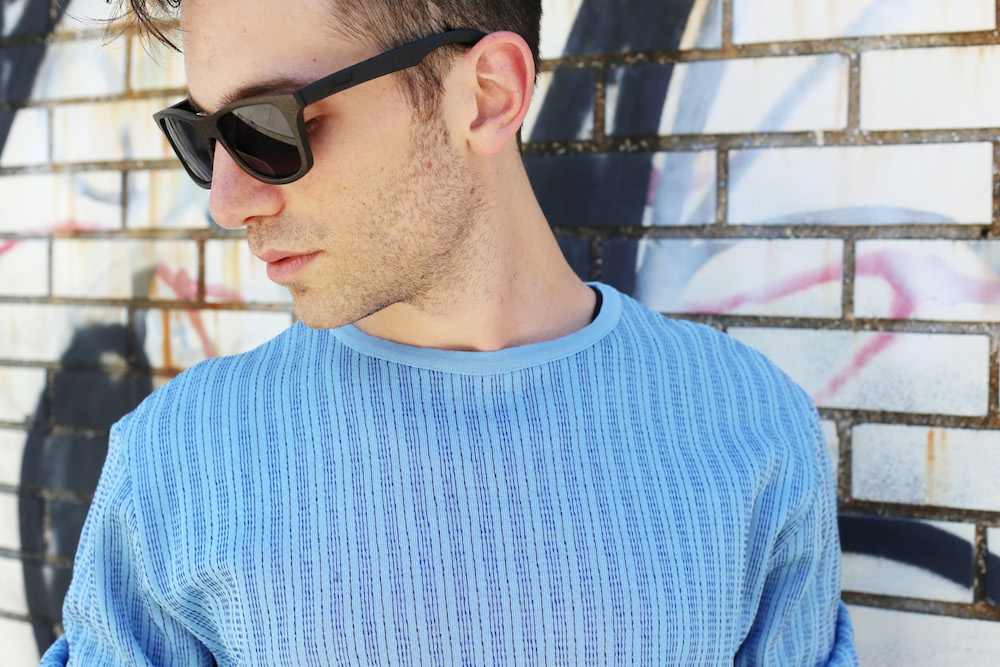 (Shirt: Calvin Klein Collection/ Shorts: Topman/ Shoes: Calvin Klein Collection/ Sunglasses: Shwood/ Water Bottle: Life Factory)
I'm combating the Monday Blues today in pale cerulean, a blue I think is actually quite content.  Blue has gotten a bad rap over the years.  It's a color that has become synonymous with sadness even though the hue is linked with the dazzling vocals of B.B. King and Bessie Smith and inspired Picasso's wonderfully moody monochromatic paintings for five years. Today I'm showing a happier side to blue in this Calvin Klein Collection look.
Although I have a tiny case of the #MMB – Monday Morning Blues, this AM, the sun is shining, I'm dressed in a happy shade of blue and I have some very exciting news to share.  Tourism Quebec is sending me to the Le Festival d'été de Québec, also known as FEQ, or The Quebec City Summer Festival.  While I'm amped to see acts like Balthazar, Joey Bada$$, A$AP Rocky, and Lady Gaga, I may be secretly more excited to break out my summer festival gear. Tanks, sandals, silk scarves and more will be coming your way very soon.