- style -
My Wedding At The Oak Room
We got hitched.
06 . 23 . 17
I got hitched on June 3, 2017 at The Oak Room at The Plaza Hotel in New York City! The day was magic. Our little love story was featured in The New York Times. Now here's my story of our wedding with a complete breakdown of the venue, vendor list and slideshow.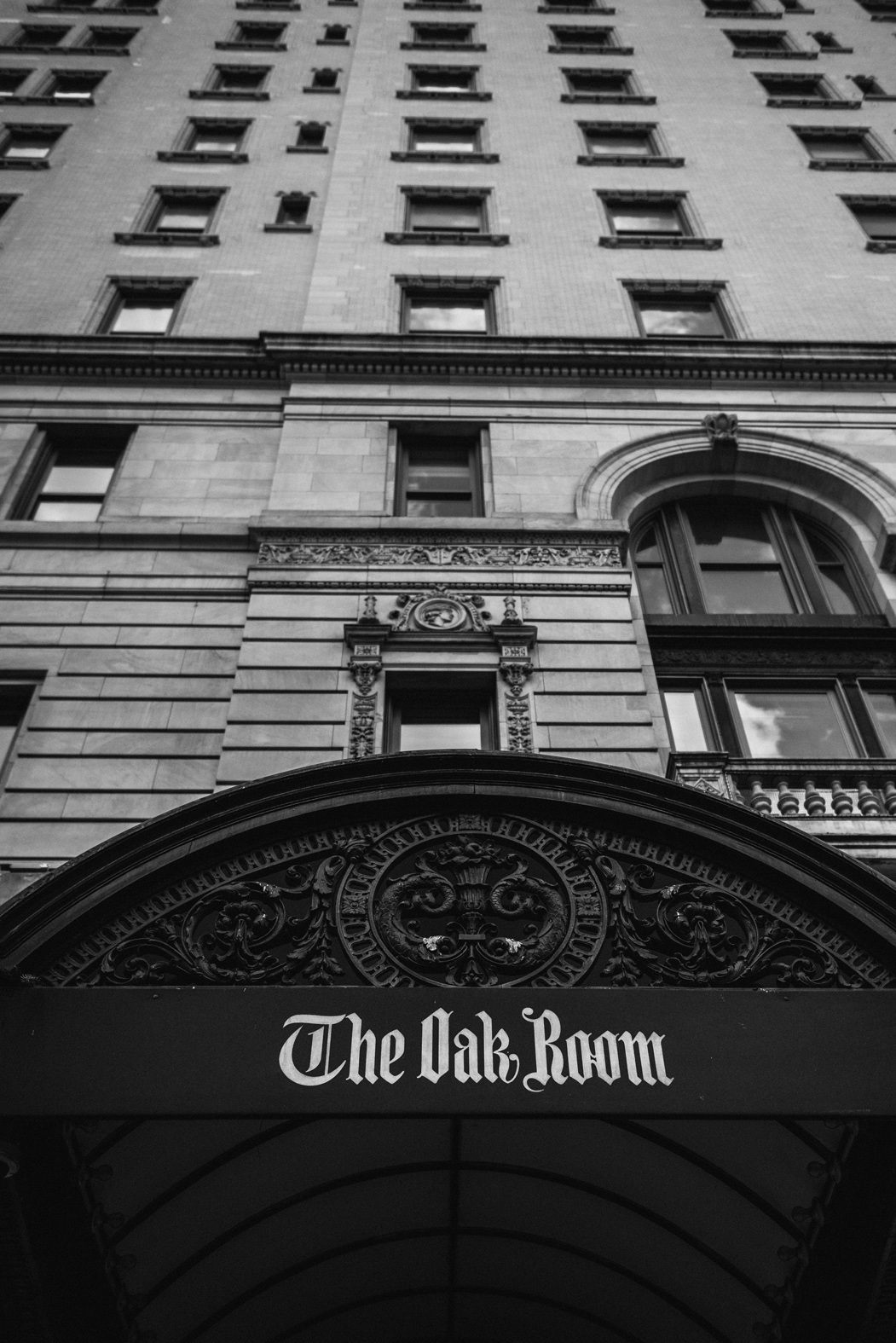 The Venue: The Oak Room 
The Oak Room, a gilded-era piece of boomtime Manhattan magic located in the heart of NYC. Paneled in oak, the room was designed by architect Henry Hardenbergh as a bar in austere German Renaissance style with paintings of three famous German castles and coats of arms from German families. The adjacent Oak Bar was established in 1945 adorned with murals of old New York painted by Everett Shinn, a student of Degas.
The Oak Room started as The Men's Bar, opening in 1907.  It was a male-only sanctuary and closed during the duration of prohibition. It reopened in 1934 renamed The Oak Room. It was still only open to men; women were permitted after 3PM.  In the 1950's The Oak Room became a glittering hangout for Hollywood elite including the likes of Frank Sinatra and Marilyn Monroe.
Now in 2017 my fiancé and I participated in the first same sex wedding at The Oak Room, shattering old ideals of gender and sexism.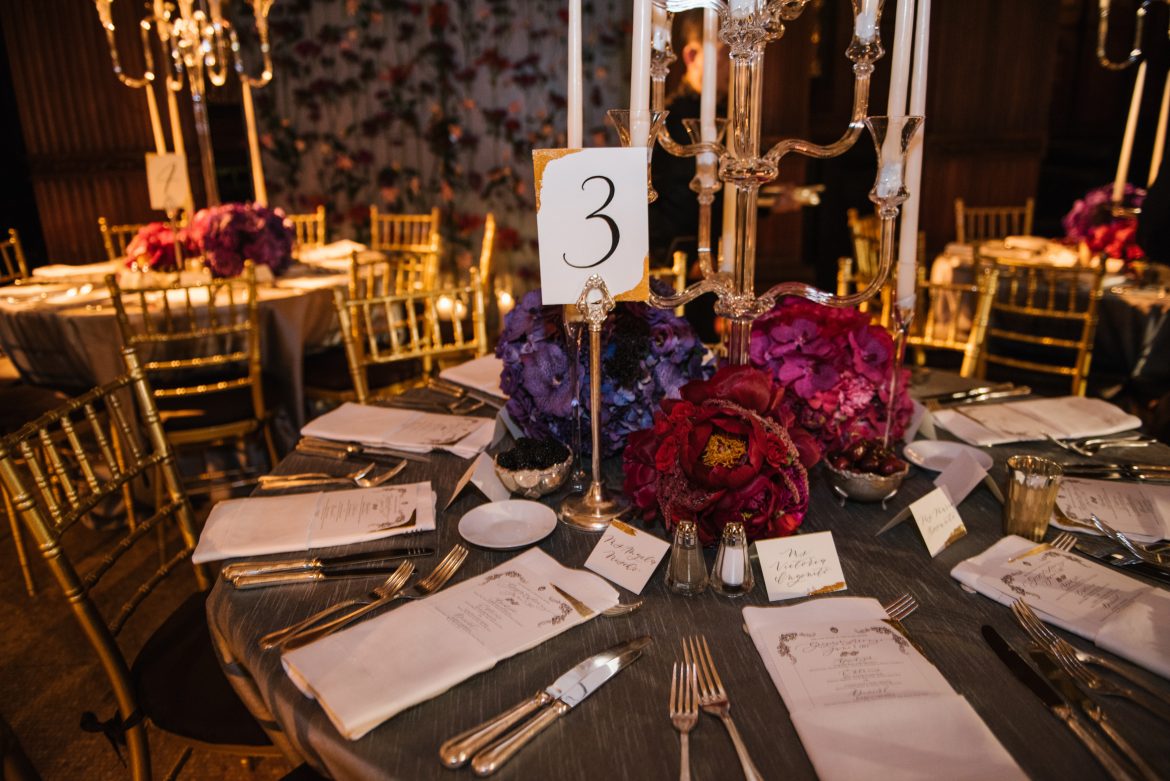 The Flowers: L'Atelier Rouge
Anyone who really knows me knows I'm obsessed with flowers, so naturally the flowers for my wedding were a big deal for me. I knew exactly what I wanted the look of the room to be, but just needed to find the perfect artist to execute my vision. Just from speaking with Caroline for a few minutes I knew she was going to be the mastermind behind my wedding design. It was immediately clear that L'Atelier Rouge does not do do anything standard.  Her design transported my guests and I into a party Louis XIV would have thrown today
. The astonishingly chic flower wall was an original and unique design that made the perfect backdrop as my now husband and I exchanged our vows.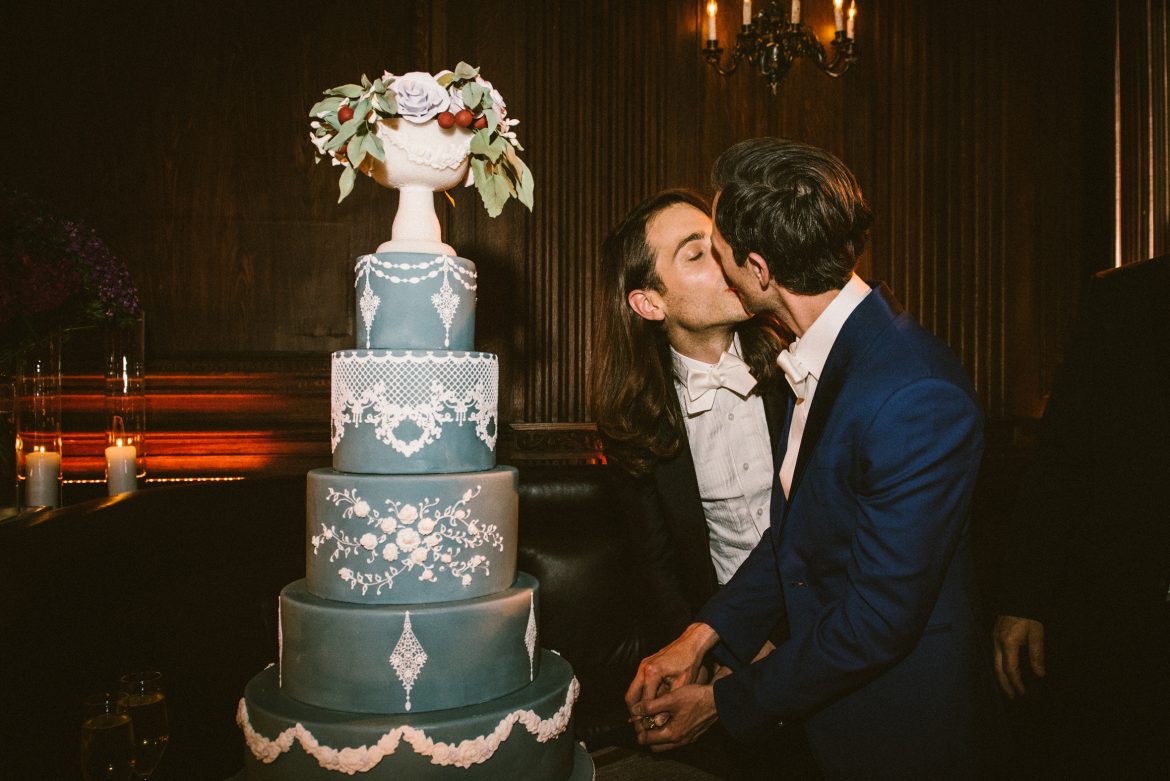 The Cake: Ana Parzych Cakes
We were lucky enough to have artist Ana Parzych create our regal and delectable wedding cake. After our initial consultation and tasting Ana Parzych sketched out our vision as if she went inside my mind and saw the cake I had envisioned.  Her luxurious wedding cakes are regularly featured in leading bridal, lifestyle, and cake decorating magazines in the US and abroad, including Town & Country, BRIDES, People, Harper's Bazaar,  The Knot and many others. Not only did Ana's cake look impeccable, but it tasted heavenly. We decided on a toasted almond cake with dulce de leche & apricot preserves with pistachio and strawberry mousselines and could not have been more impressed with how fresh and flavorful it tasted. What better way to cut such an elegant cake than with a cake knife from L'OBJET hand-gilded in 24K gold.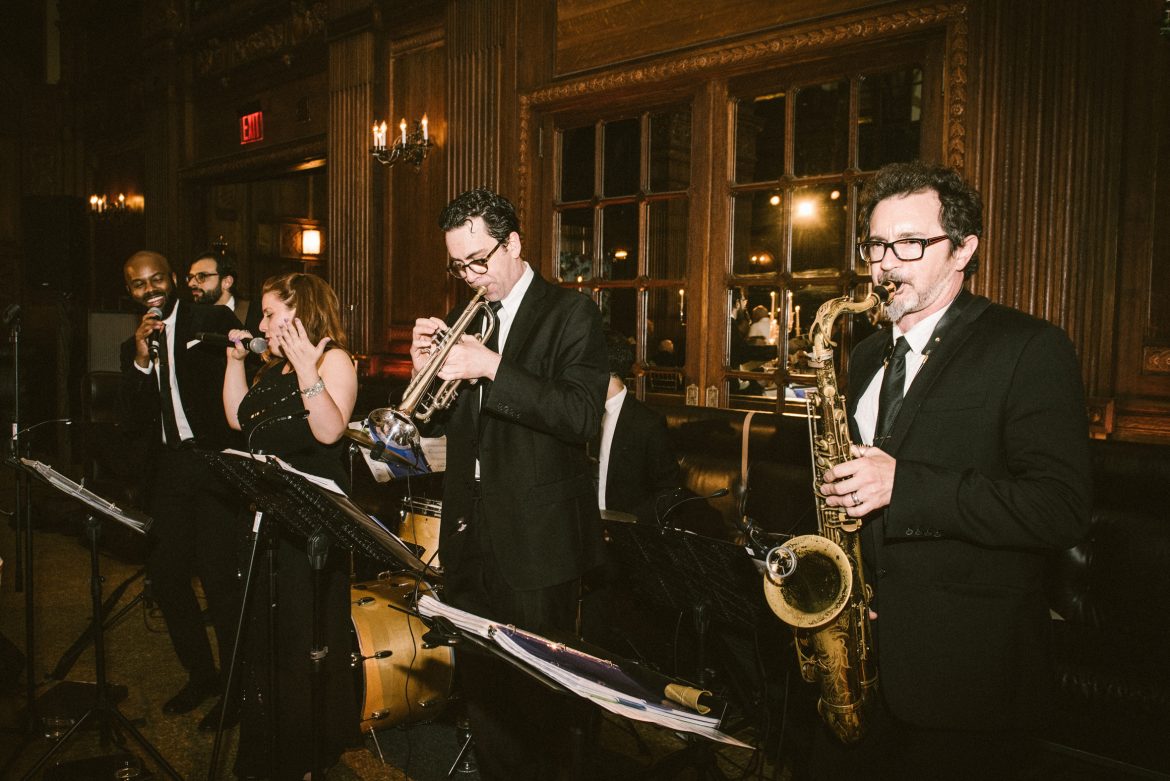 The Band: Joelle & the Pinehurst Trio
This cool, NYC based band provided the perfect jams. From an elegant, jazzy cocktail hour to fun, upbeat dance classics, Joelle & the Pinehurst Trio nailed every note and exceeded our expectations.  Not only are they exceptionally talented musicians, but they are highly professional, responsive, accommodating, versatile, and easy going. The performed our first song "Nothings Gonna Stop Us Now," perfectly.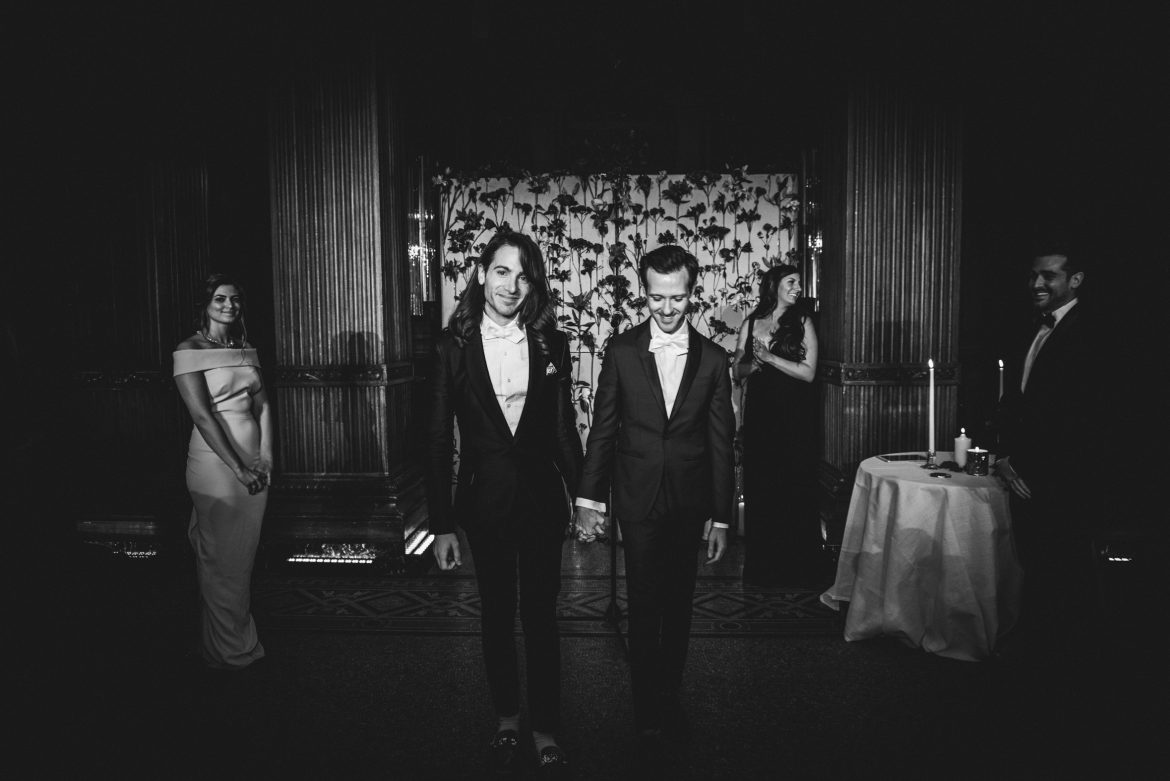 The Photographer: Camila Gutiérrez
All of these stunning imaged were taken by the incredible artist, Camila Gutiérrez. Camila completely captured the mood and feeling of the evening in all of her photographs.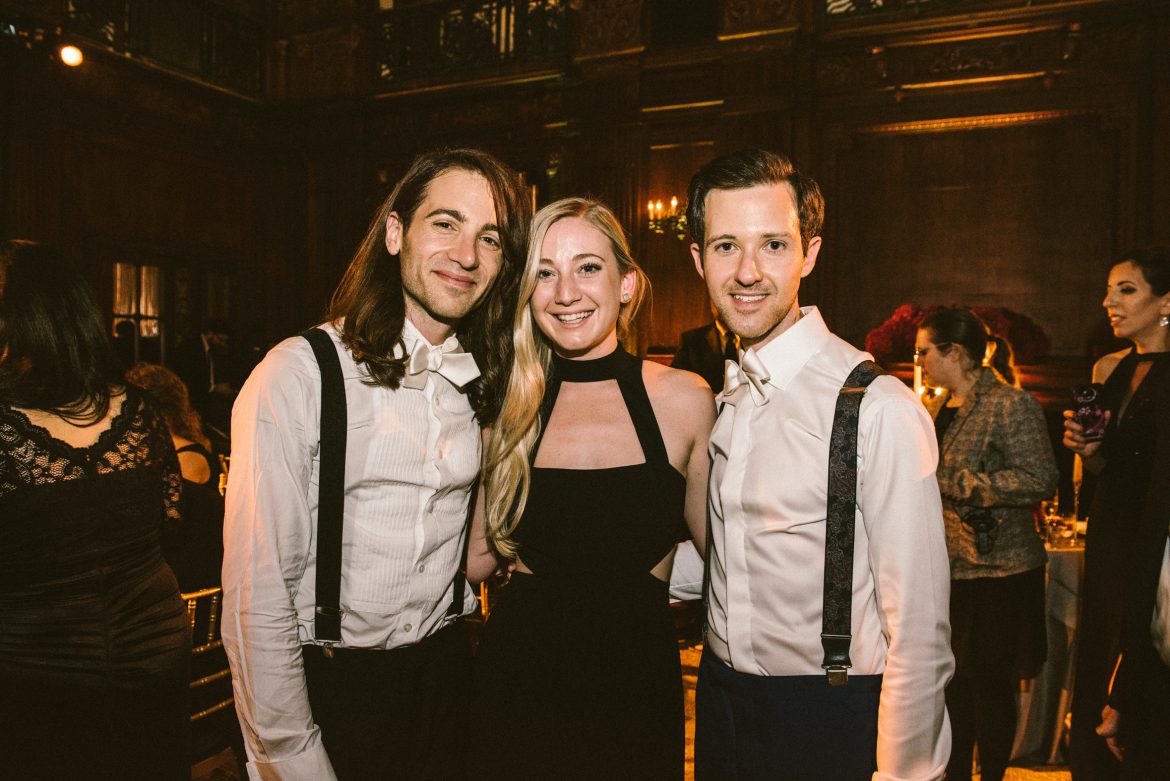 The Wedding Planner: Milk Glass Productions
I was so lucky to have a close friend of mine be my wedding planner. Carly Paige Witzburg is the owner of Milk Glass Productions and an incredible wedding planner. She understood exactly what we were going for and made the day unfold seamlessly. She has impeccable taste and really helped keeping me calm. Carly is a rock star.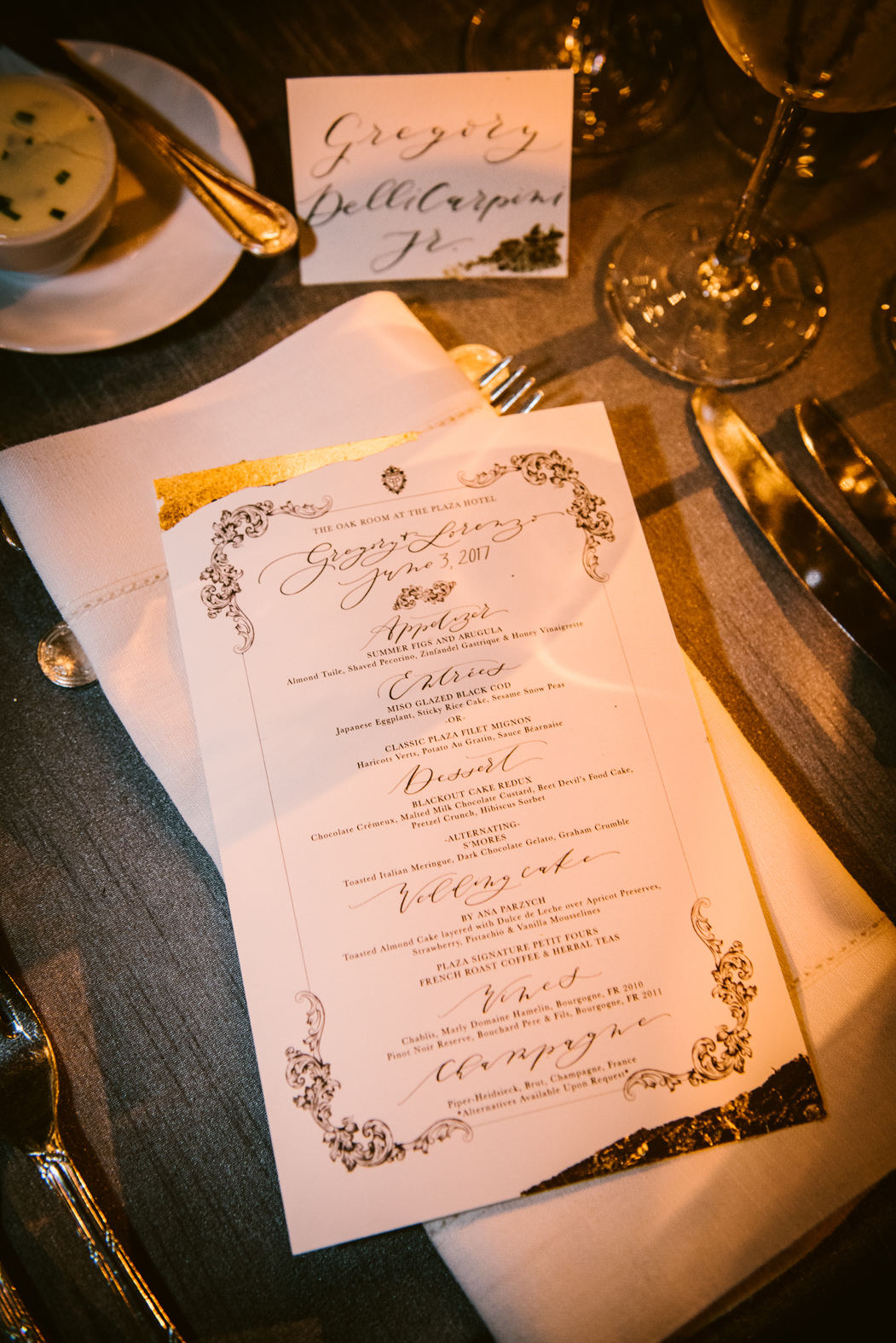 Carly perfected every detail of the day. She found us an amazing calligrapher and linen distributer. Wild Flower Linens  provide us with the most regal silver table clothes and napkins. Before Noon Paperie created gorgeous custom menus , table numbers and place cards in handwritten calligraphy complete with gold foil.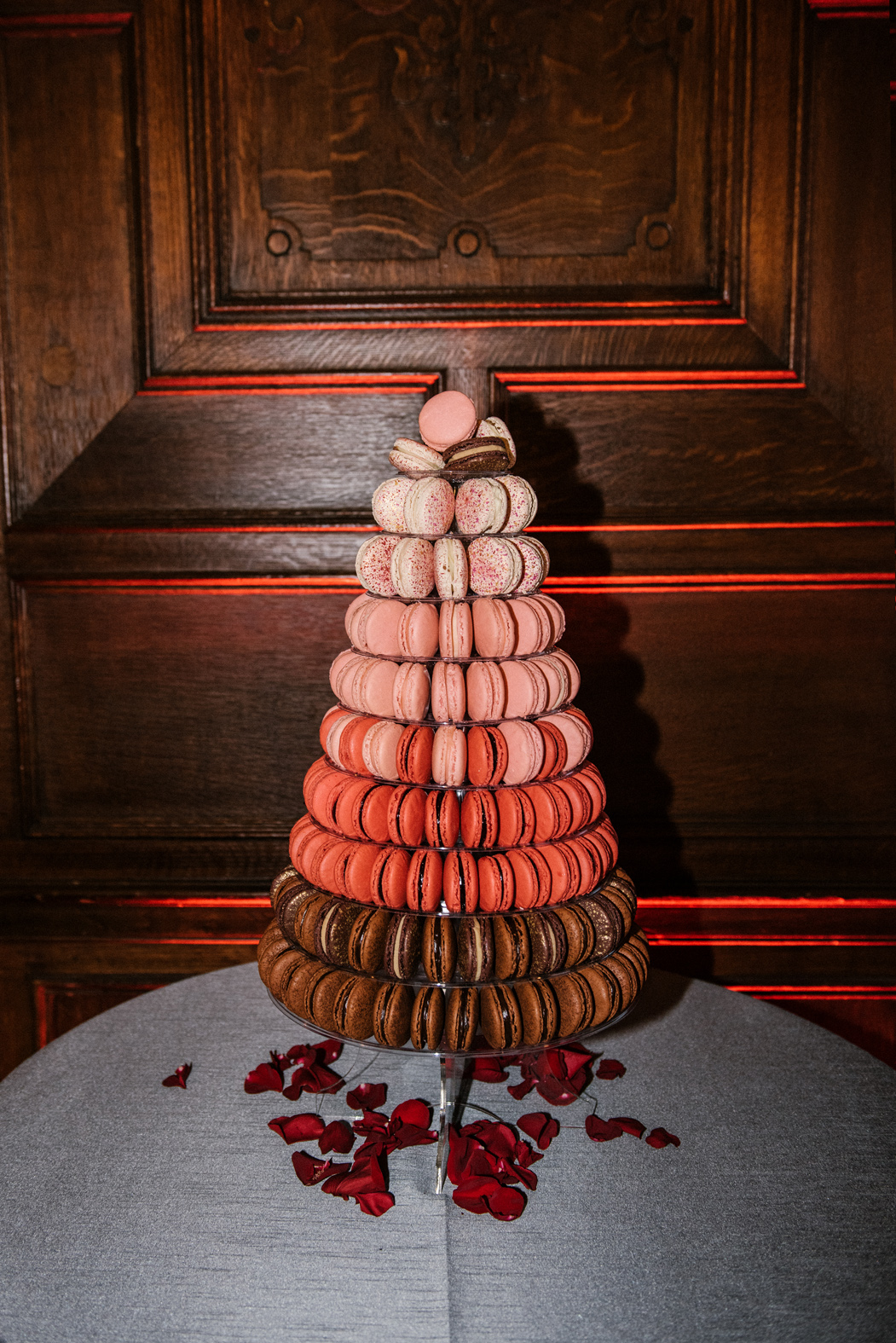 The Favors: Woops!
For the favors I wanted something simple yet elegant and delicious. So I turned to Woops!  Macarons were the perfect punctuation to my 18th century themed wedding day. Woops macarons are the most authentic experience outside of Paris and are handmade to perfection. I also got a macarons pyramid for the evening so I could nibble on them all night long. And I did just that.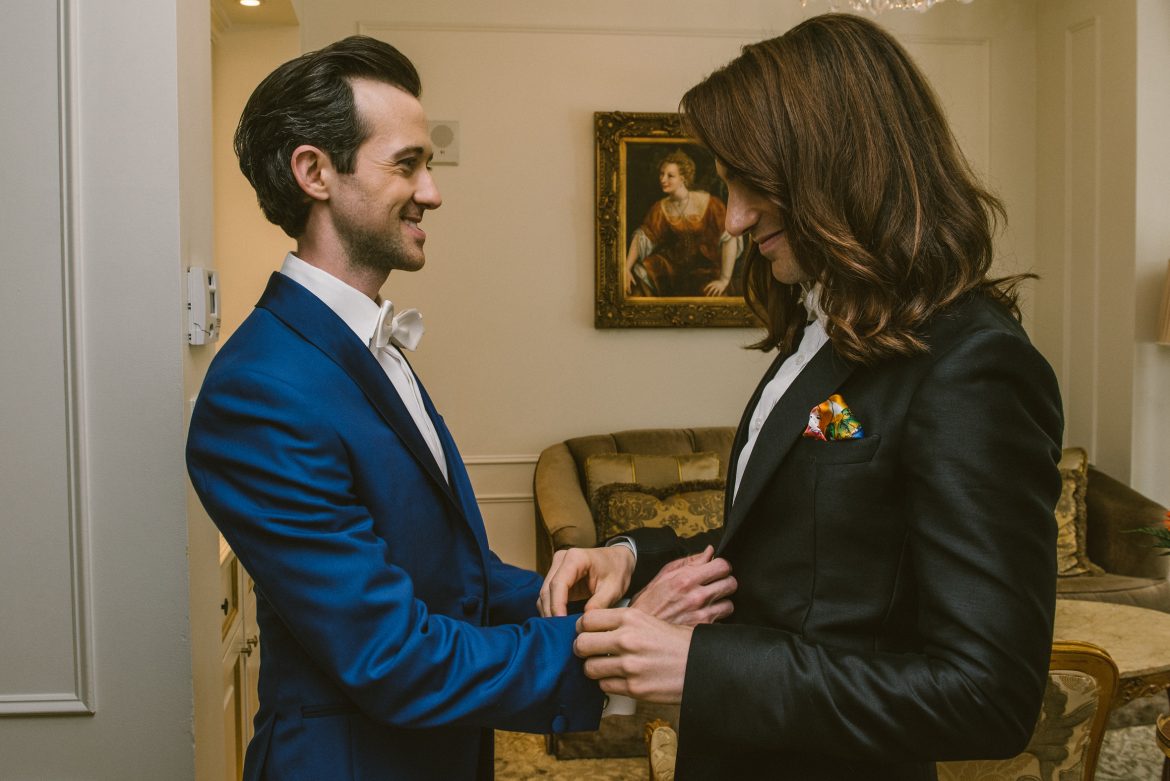 Hair/ Makeup: Liam Carey & Kerri Ann McCarthy 
For my hair I turned to my hair master, Liam Carey of Broom and Beauty. This guy knows hair. He has been doing my hair for over six years and is truly an artist. He gave me Louis the Fourteenth realness.
For makeup I wanted something super minimal so I had KERRI ANN MCCARTHY paint my face.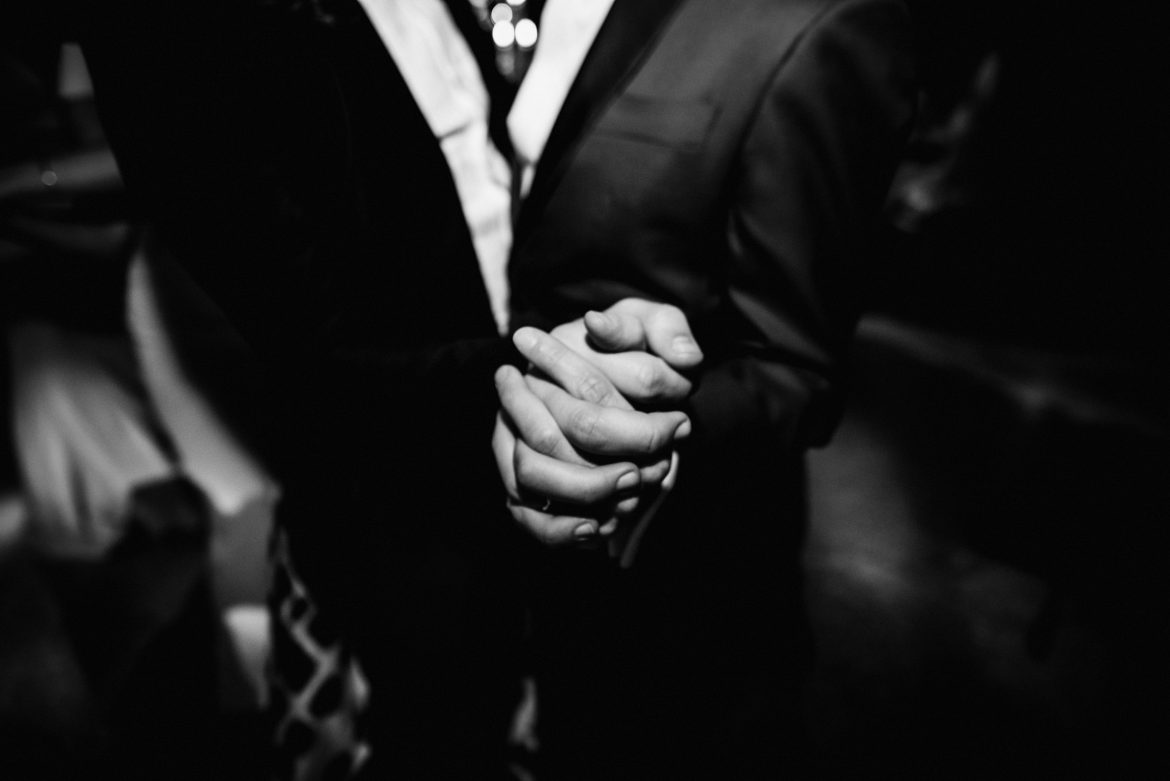 The Knot is such a great resource for wedding planning. They have an extensive database of amazing vendors and The Knot Wedding Planner App.  This app helps you stay organized and on budget, find the perfect wedding venue and vendors, create your Wedding Website and plan your wedding on the go. It's wedding planning made easy, stress-free and fun from the #1 wedding experts!