- style -
Are Necks Out?
There's no adjusting the issue.
09 . 25 . 14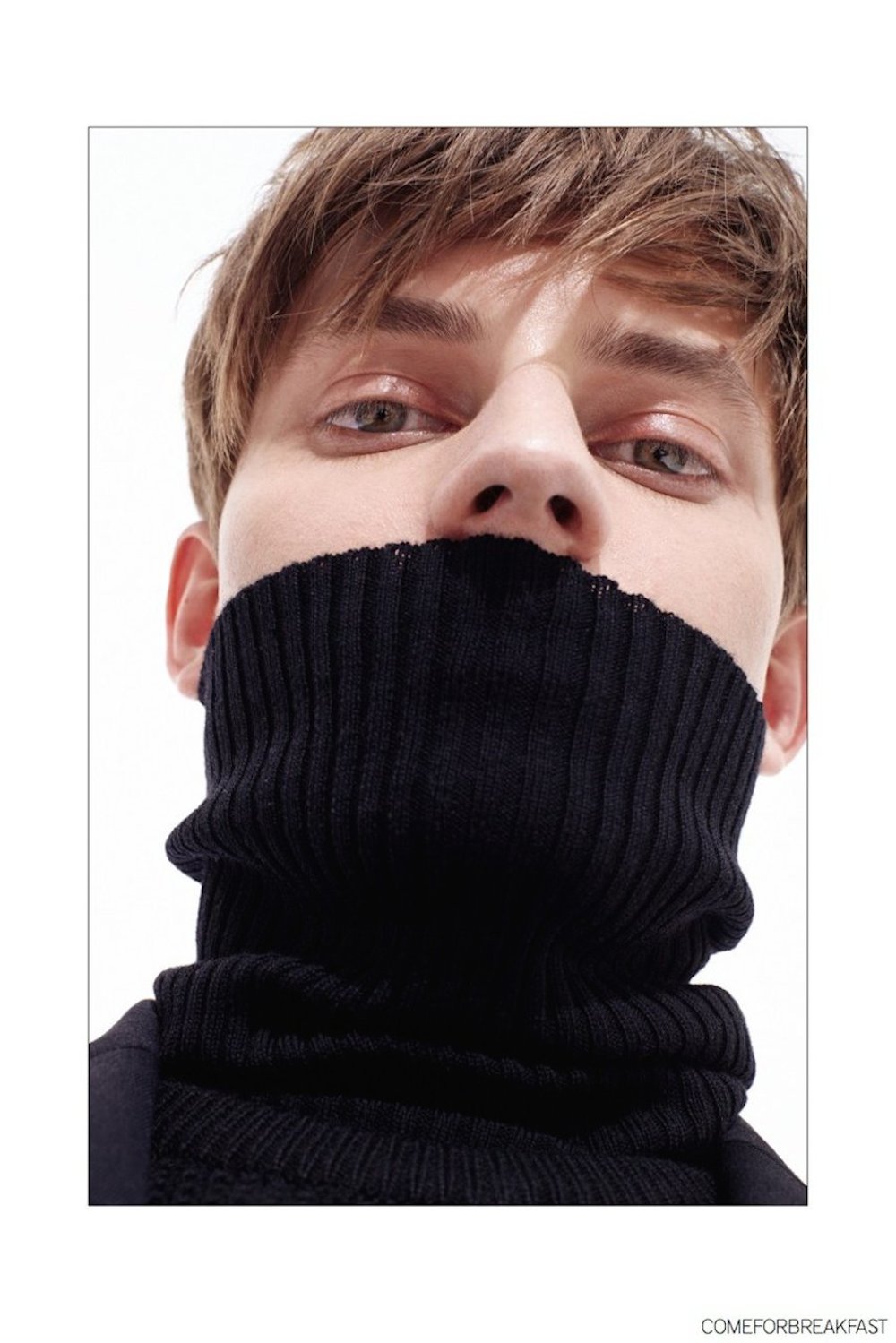 You know what they say about long necks? I don't either I just feel like the longer the better when it comes to men's turtlenecks. Don't you? But no matter your neck 's length or girth, think about covering it up this season. Your liner body part had enough play over the summer don't you think? Necks have become the new legs of the chilly season.
It's officially Fall In NYC. This trumpets a new sense of urgency in the air as the last warm weathered days are upon us. At any given moment we will have to break out our winter coverings and will be confined to our apartments and local bars until next year. During the next month our focus shifts to outdoor eating and drinking, pumpkin spiced lattés, loafers, evening strolls and seasonal grooming. But instead of spiced lattés, lets celebrate the season of change with a super efficient top. Turtlenecks, quite possibly one of the most functional trends of current interest because let's face it, crop tops don't really cut it for apple picking.
Concealing my neck is something I am actually quite familiar with. Back when I was in middle school, aside from sporting a beached blonde, gelded to perfection flip, and being obsessed with baggy Adidas track pants, a stranger style obsession took shape. I developed a phobia of showing my arms and neck at school. I'm not sure why this started, perhaps a protective thing since I was more socially awkward then a PR intern at fashion week, but I was as bad as an elderly Amish women.  Some how I eventually grew out of this bizarre stage and ditched all my turtlenecks promising never again to look back, until now.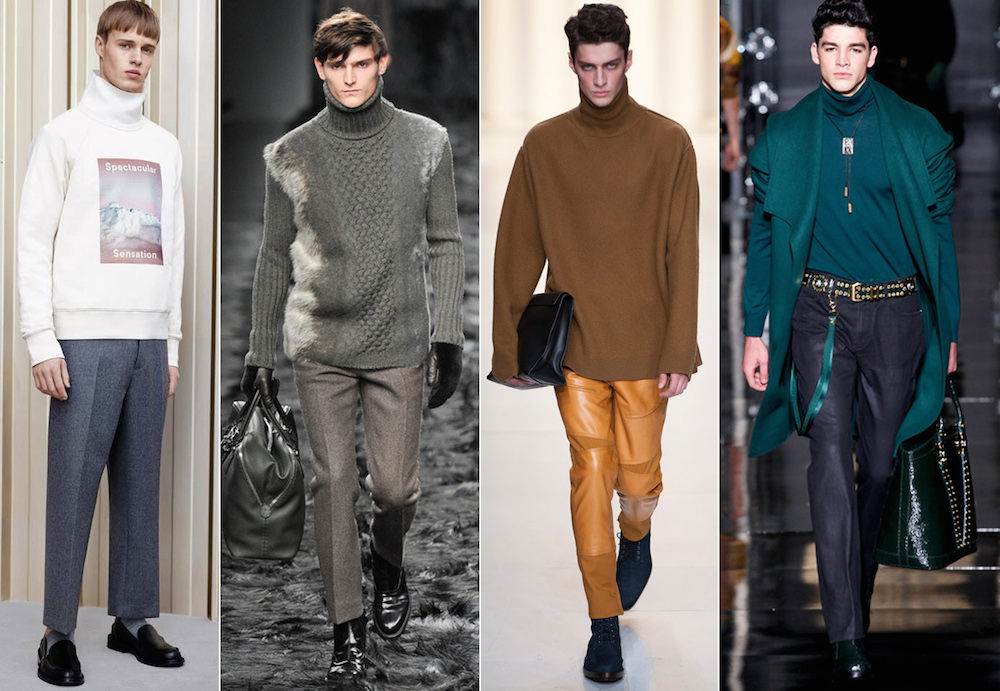 (Ance Studios, Fendi, Phillip Lim, Versace)
The high-neck jumper is one of the most versatile knitwear offerings this season. Not to mention a quick way to add dimension and interest to any look and the perfect layering candidate. It's classic while still exuding modern vibes. From Versace and Gucci to Rick Owens and Phillip Lim, the knit showed major face for fall 2014 offerings and is already flooding editorials from GQ to Come For Breakfast.
Just last week, in fact, I found myself hovering in the dressing room at Acne Studios on Green Street with two turtlenecks keeping me company, as I contemplated between a black neoprene top and a delicate almost sheer white knit. The black option had amazing movement and a unique sculptural attitude. The white had a kind of delicate and virginal sexappeal to it, I thought to myself as piped into the room Jim Morrison sang about people being strange. In the end I went with the black option.
The amount of current Fall Turtleneck offerings will keep you torn and wonderfully frustrated for at least the next three years. Seriously there is an endless supply out there. So I filtered through all the current offerings and selected the 11 best bets to experiment with right now.  Cause let's face it, necks are out of style.