- style -
It's Neoprene Weather
It's our job to give you something else to talk about besides weather that allows for wearing sweaters.
10 . 24 . 14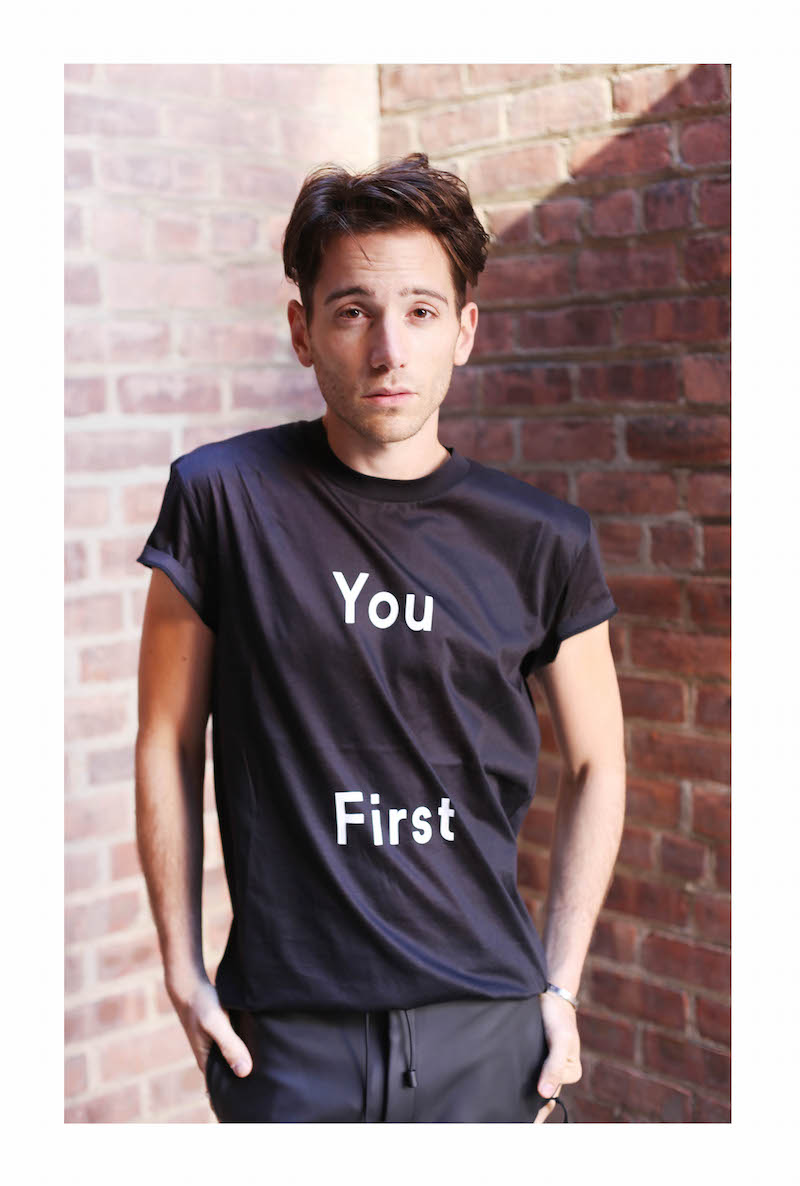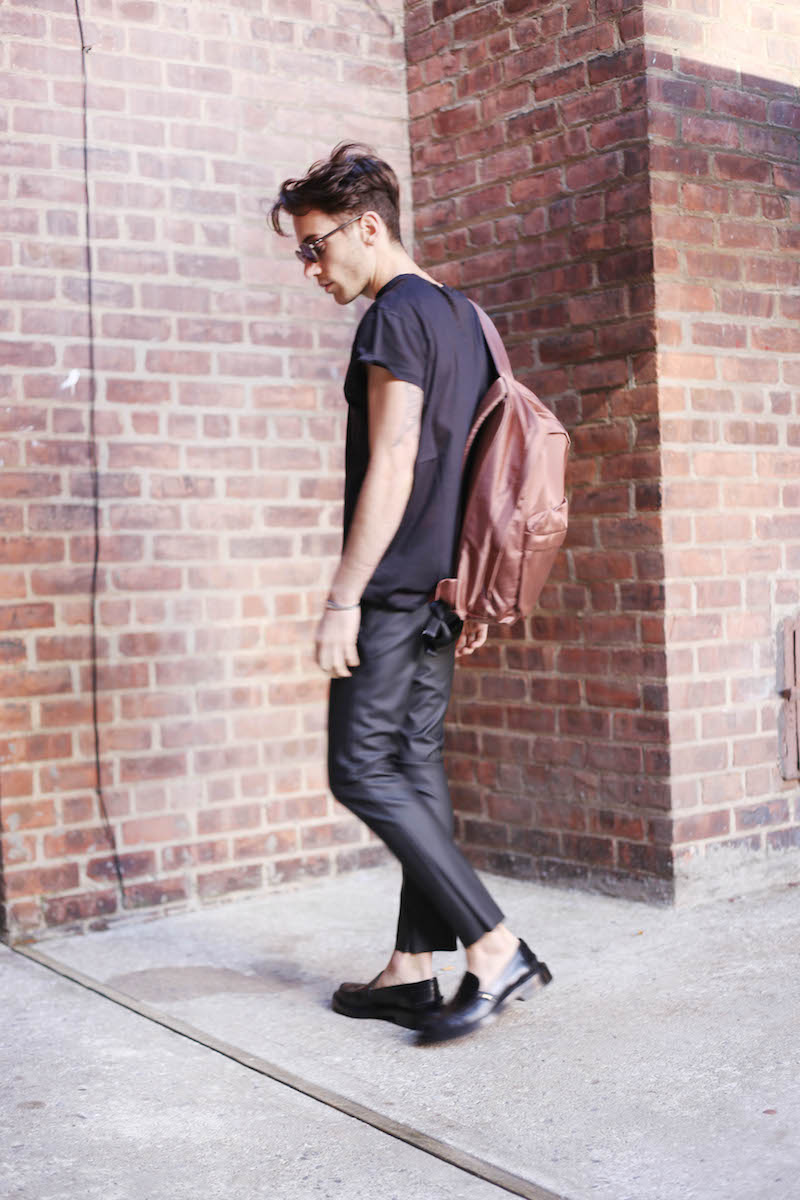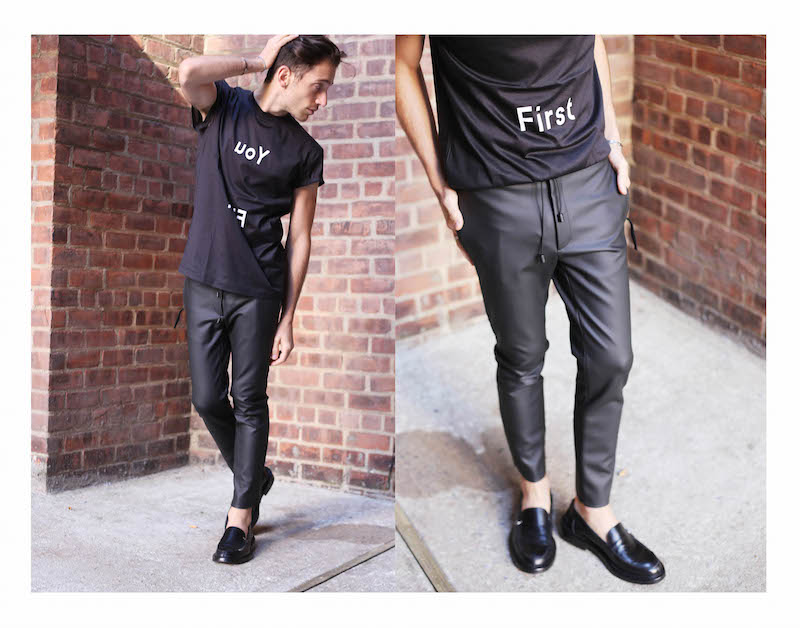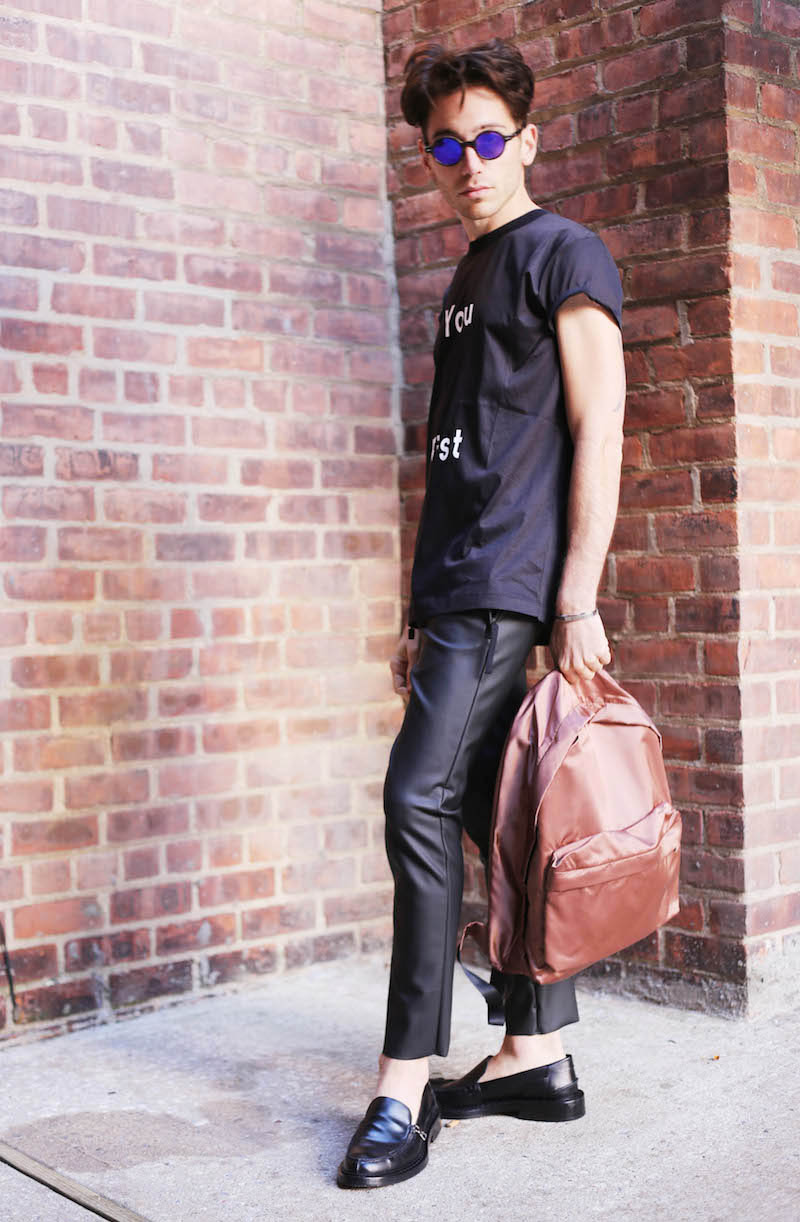 (Entire Look: Acne Studios/ Sunglasses: Ani Shades) 
You've dominated Monday, made it over Hump Day and through the bizarre three-day monsoon. So why not take a moment to focus on Neoprene.
Illustrators of fashion industry dedicated to getting dressed in the fall have left out one material worth talking about, Neoprene. For the past few months young bloggers, editors, industry leaders and their corresponding fans have been suggesting we run around this crisp season wearing sweaters as though it's the only fall item and we use Men In Black's Neuralyzer on our minds regarding all other options. But I'm here to restore your memory, hide your knits and introduce one of my favorite fall options.
Before you have an existential panic and start checking your draws for all your sweaters, the whole point is to just to temporarily shift focus. Because I don't know about you, but sometimes when I get a new sweater it's the only thing I can see and ends up blurring the effect of my entire outfit.
Neoprene isn't a fabric you would consider for everyday wear unless your everyday consisted of consistent emersion in saltwater. The fabric did turn up at last season's spring/ summer shows and I first experimented with it back in July. Neoprene is actually also ideal for fall and winter weather. Think about it, it helps to keep you insulated, wonderfully warm and no longer living in fear of the small glacial pounds that form on the corners of the street. Labels like Calvin Klein Collection, Acne Studios, Neil Barrett and Gucci all stitched together multiple options of the fabric for their fall/ winter 2014 collections.
I'm experimenting with the look again today stepping out in head-to-toe black with a play on texture, consisting of a pair of neoprene chopped scuba trousers by Acne Studios paired with their thin black cotton "you first" T-shirt (but really with a "me first" mentality) and leather side zip loafers. Because hey, it's also loafer season.