- style -
Nine Cool Looks You Can Wear Now From Gucci's New Men's Cruise Collection
It doesn't have to be Gucci to feel Gucci.
05 . 16 . 16
Today Alessandro Michele released images from the new Men's cruise collection for Gucci on Vogue.com. The collection consisted of 87 lust drenched looks.
Normally there isn't much fuss when Gucci drops their Cruise menswear collection. It usually releases quietly into stores unannounced. However as Vogue pointed out, with so many other brands— Givenchy, Dior, and Louis Vuitton, —Gucci is taking this opportunity to make more of a to do about these commercially vital interim collections.
As for the collection, it is an odd mix of textiles and embroideries, the old Gucci stitched together with the new. There are grungy combinations of bleached-out jeans and heavy buckled hobnail boots with elegant embroideries and school uniforms.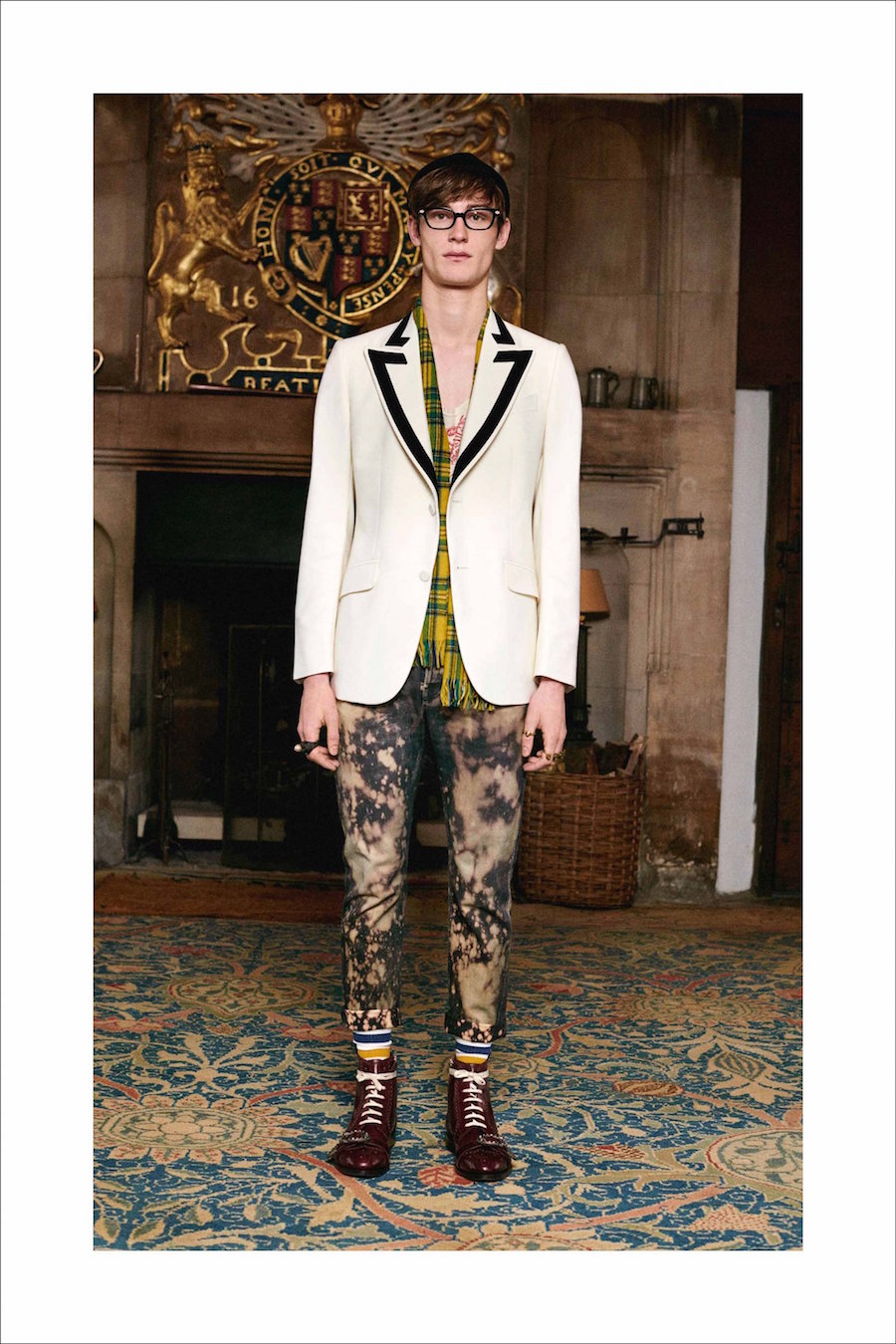 It all comes together to form something that is thoroughly modern and fresh. We would like many of these looks now please.
"The men's Cruise collection was an excellent occasion to best depict my idea of eccentricity," says Michele to Vogue. "Everything started from my great passion for England. I tried  to describe what's going on in my imagination, which often embraces an aesthetic very similar to the English one."
So instead of waiting around for the clothes to hit shops, because why wait, we put together some looks inspired by the new collection. Shop Gucci's new men's cruise collection below. Or at least looks from the new lineup that are very, very similar and a lot less expensive. You're welcome.
As I said, I truly believe it doesn't have to be Gucci to feel Gucci.
Also, check out our favorite looks from the new cruise collection in the slideshow above.