- style -
Obsession With Calvin Klein Sweatshirts
There are a number of acceptable activities one can perform in a sweatshirt.
09 . 15 . 14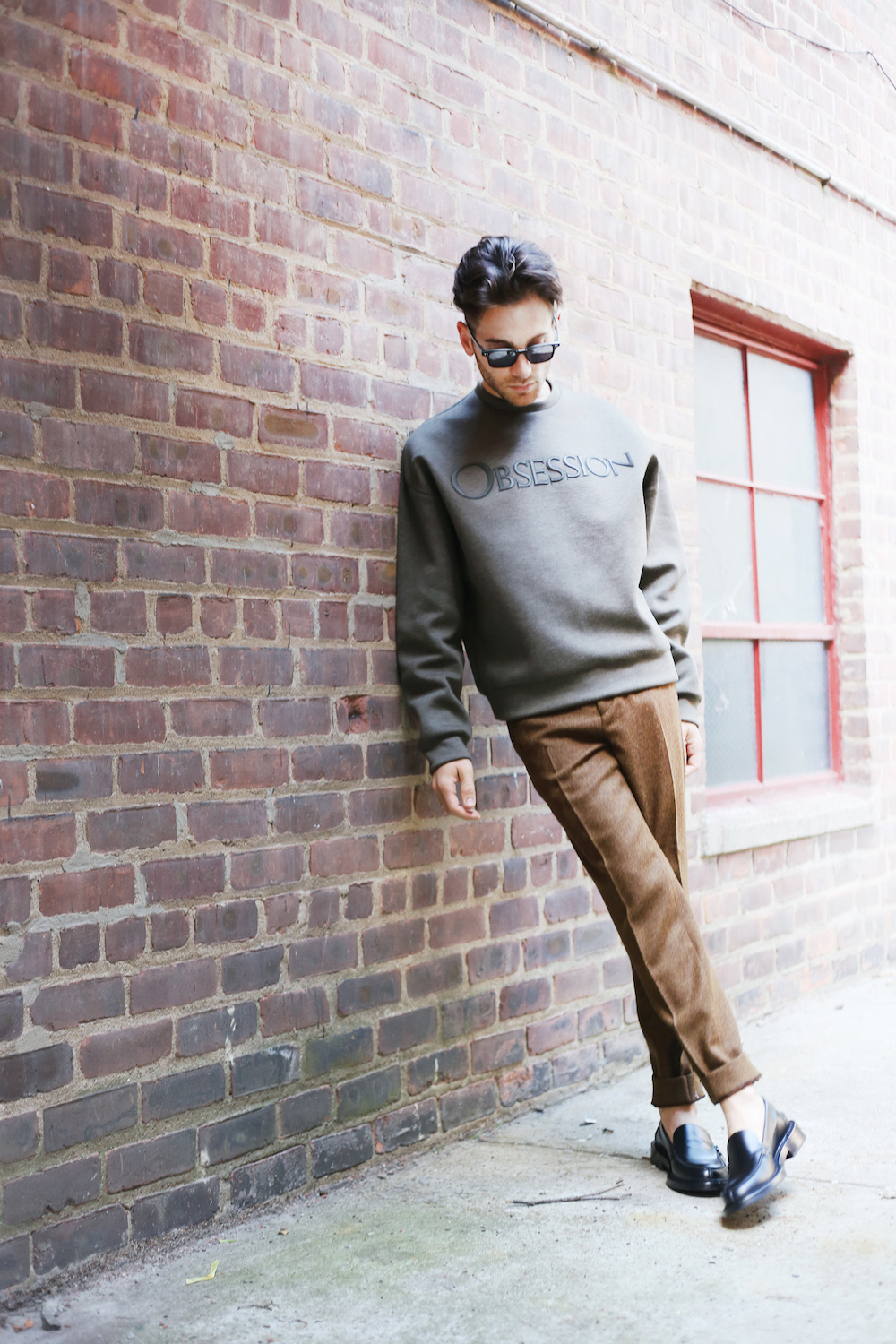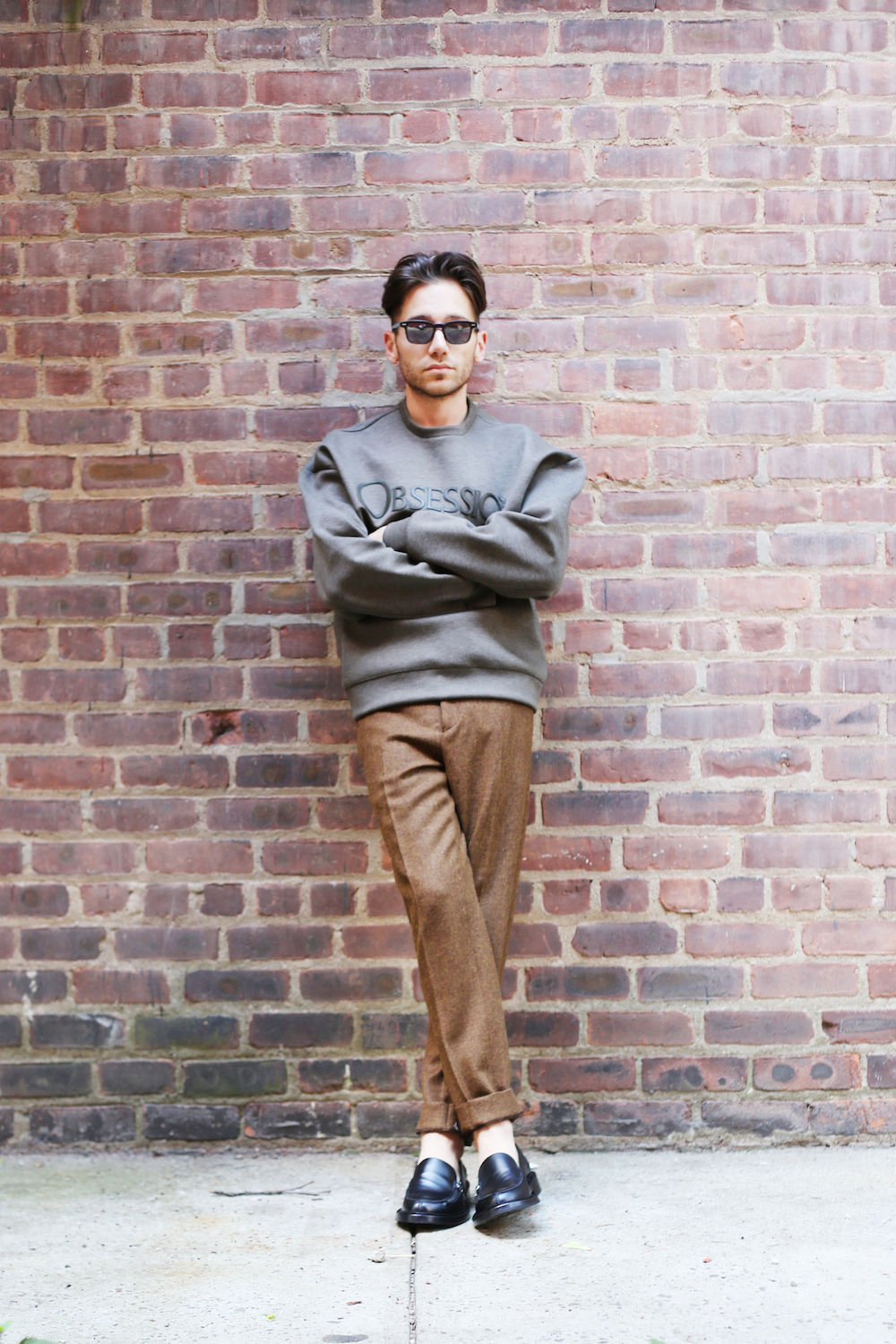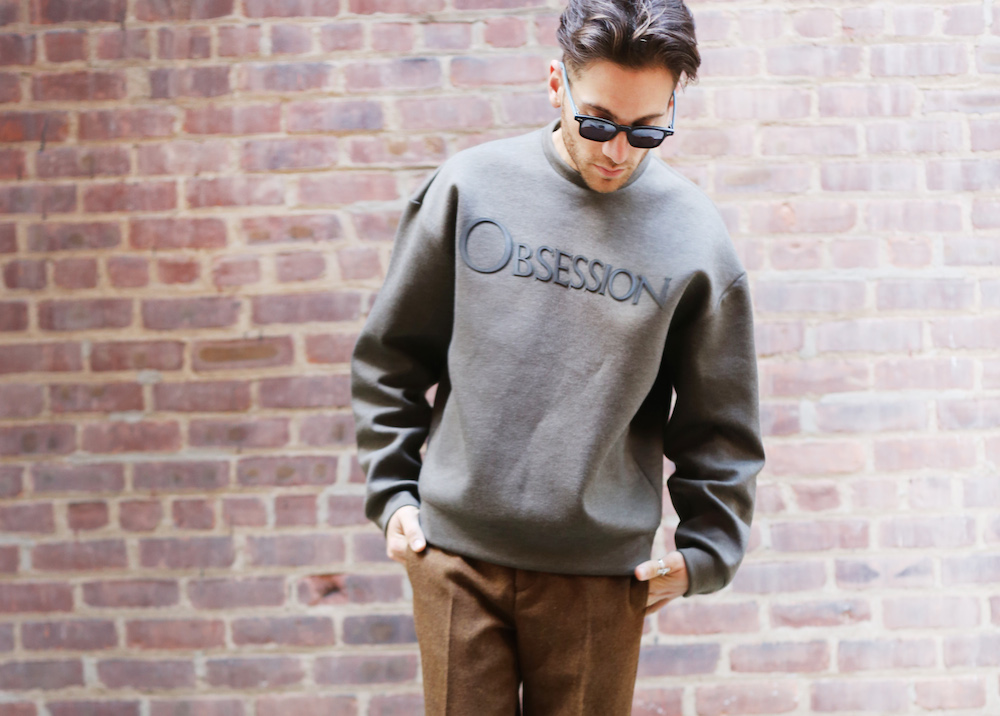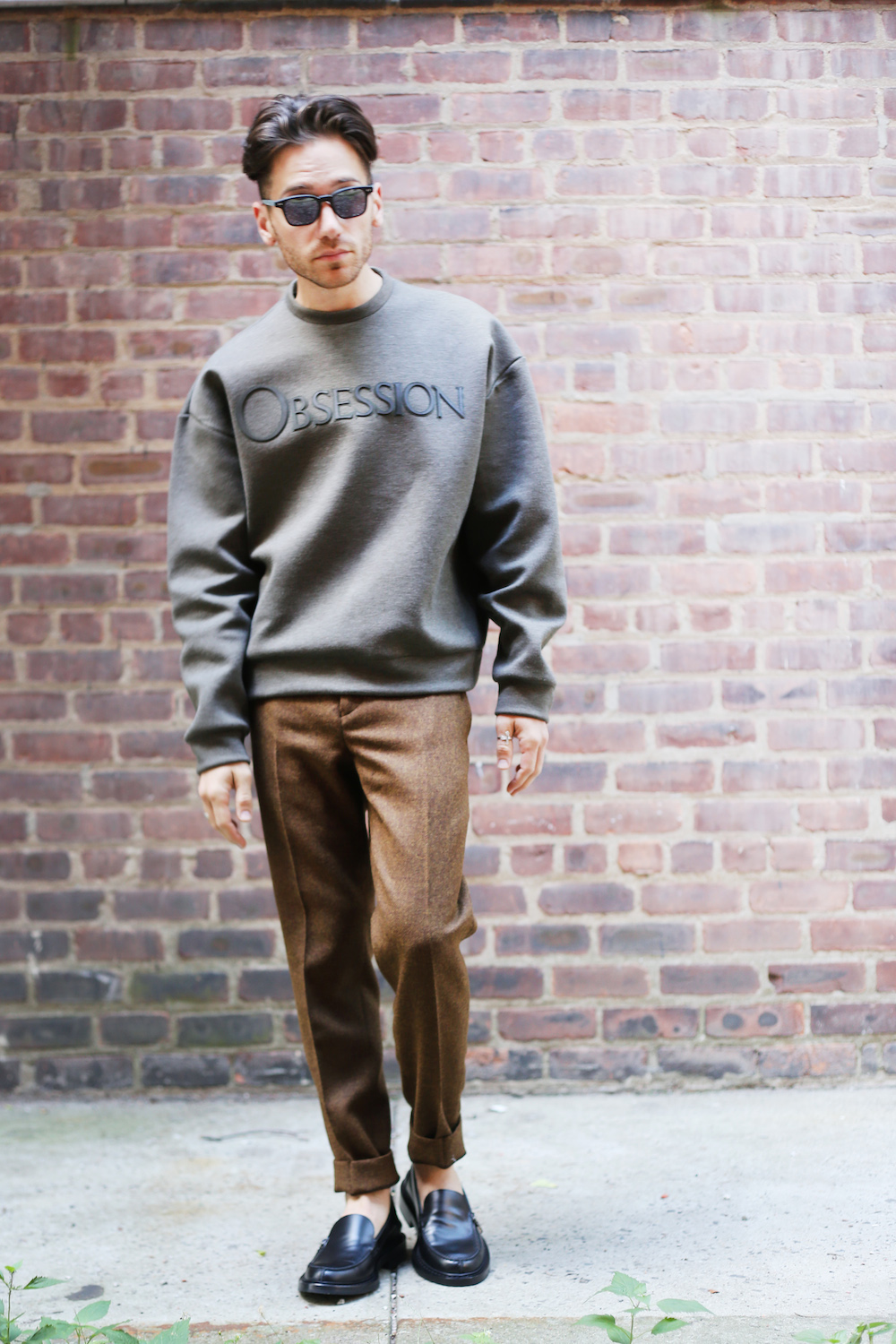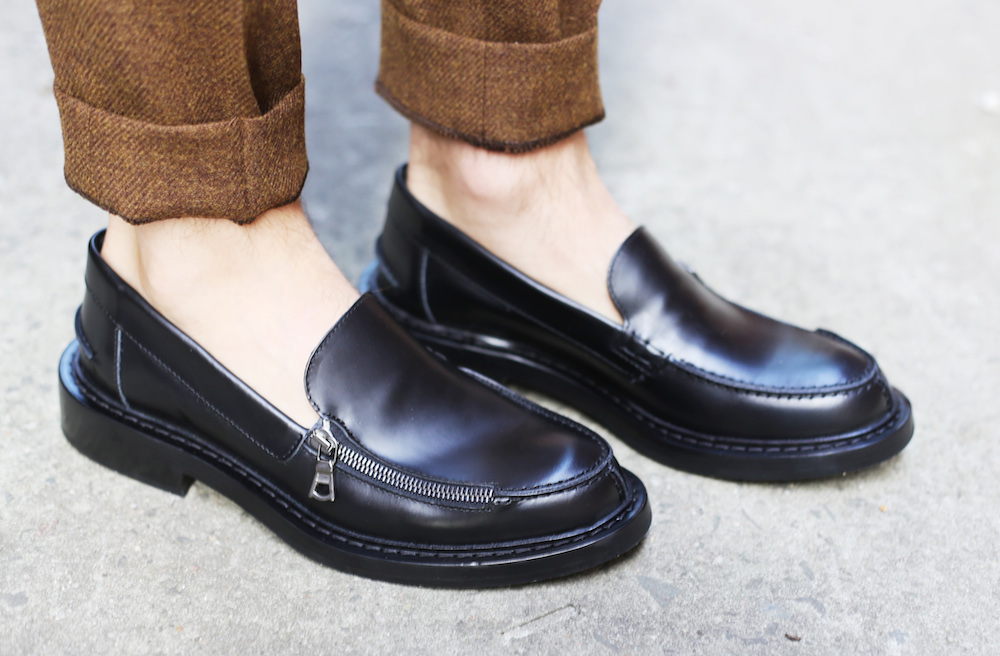 (Sweatshirt: Calvin Klein Collection/ Pants: Acne Studios/ Shoes: Acne Studios/ Sunglasses: Anni Shades) 
Hey, guess what? NYFW is over. That means three things: I am 5 pounds leaner thanks to a week of only consuming coffee, wine and vodka, tank weather has unfortunately left us and the coolest season is about to start. Living in NYC it's easy for one to develop an obsession for fall. It's kinda the best season around. It's sandwiched between two of our most extreme seasons. It's the first time in a long time your hair doesn't completely change shape and texture upon arriving to work. Yes that evil hater of the perfectly side swept 'do, also known as, humidity, is gone for good. The air no longer smells like fish stained socks and actually feels fresh. And It's the season of pumpkin spice lattes, pumpkin candles, pumpkin pie, pumpkin facials, pumpkin scones and the sweatshirt. Yes, as the leaves beautifully decay the sweatshirt comes back to life. Is there a better article of clothing for crisp evening strolls, apple picking, jumping in a pile of leaves and romping around the lower east side? I'm obsessed with this sweat inducing item.
Talk about obsession…this Calvin Klein sweatshirt will get me through this fall and winter brilliantly. Italo Zucchelli for Calvin Klein Collection introduced the new "fashion sweatshirt" for fall 2014, completely leveling crewnecks that were delivered the year prior from brands like Kenzo and Givenchy. Since it's walk down the runway artists like Ciara and Harry Styles rocked the top. There is something special about this CK sweatshirt. It nods to the brand's hey day of a pants dropping and shirtless Marky Mark and some of the greatest '90s moments in fashion and music. These sweatshirts aren't just begging for a selfie, they demand one. More so then the hairbrush that takes selfies. Here I am keeping the sweatshirt look minimal wearing brass-colored Acne Studios pants, the brands black zip leather loafers and these killer wooden Anni Shades frames.