- style -
Oh My Shearling
The coldest days of winter are coming and we have three words: Fuzzy.Sheep.Fur.
01 . 15 . 15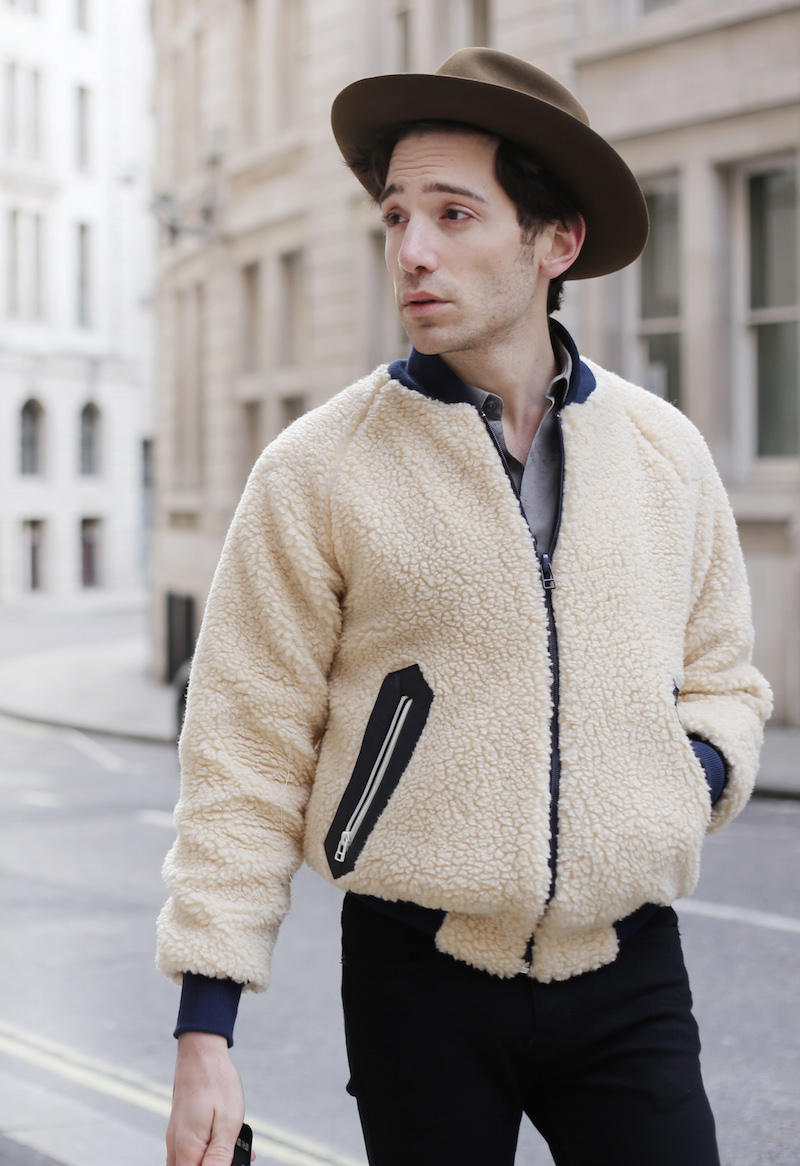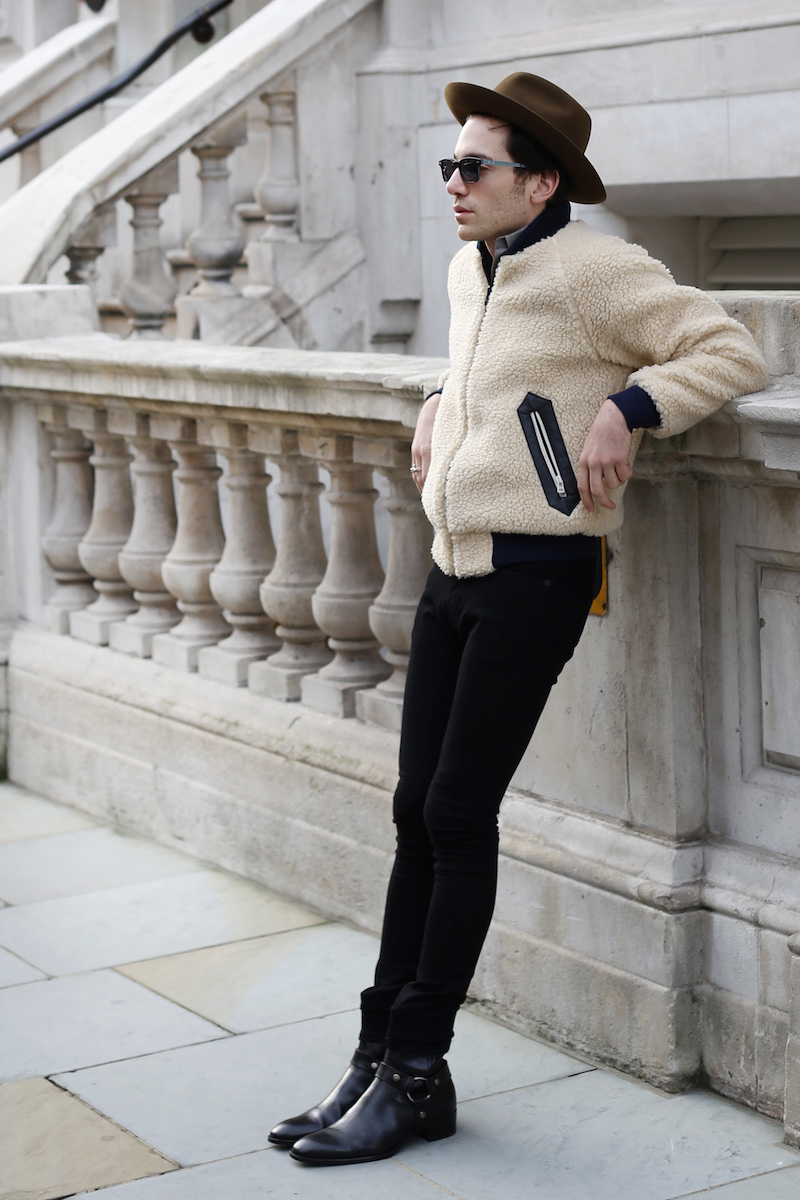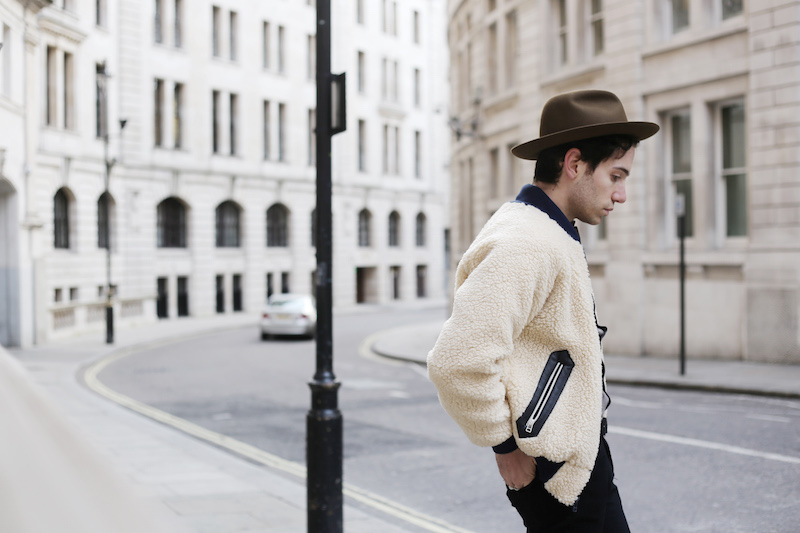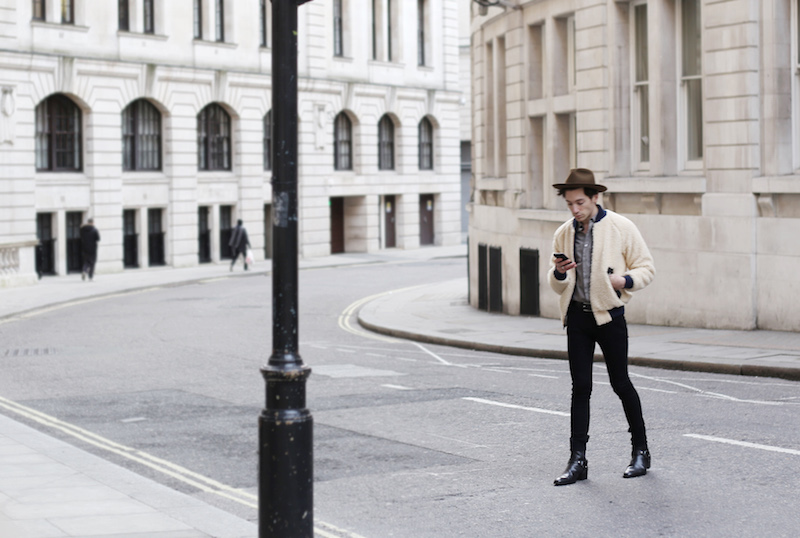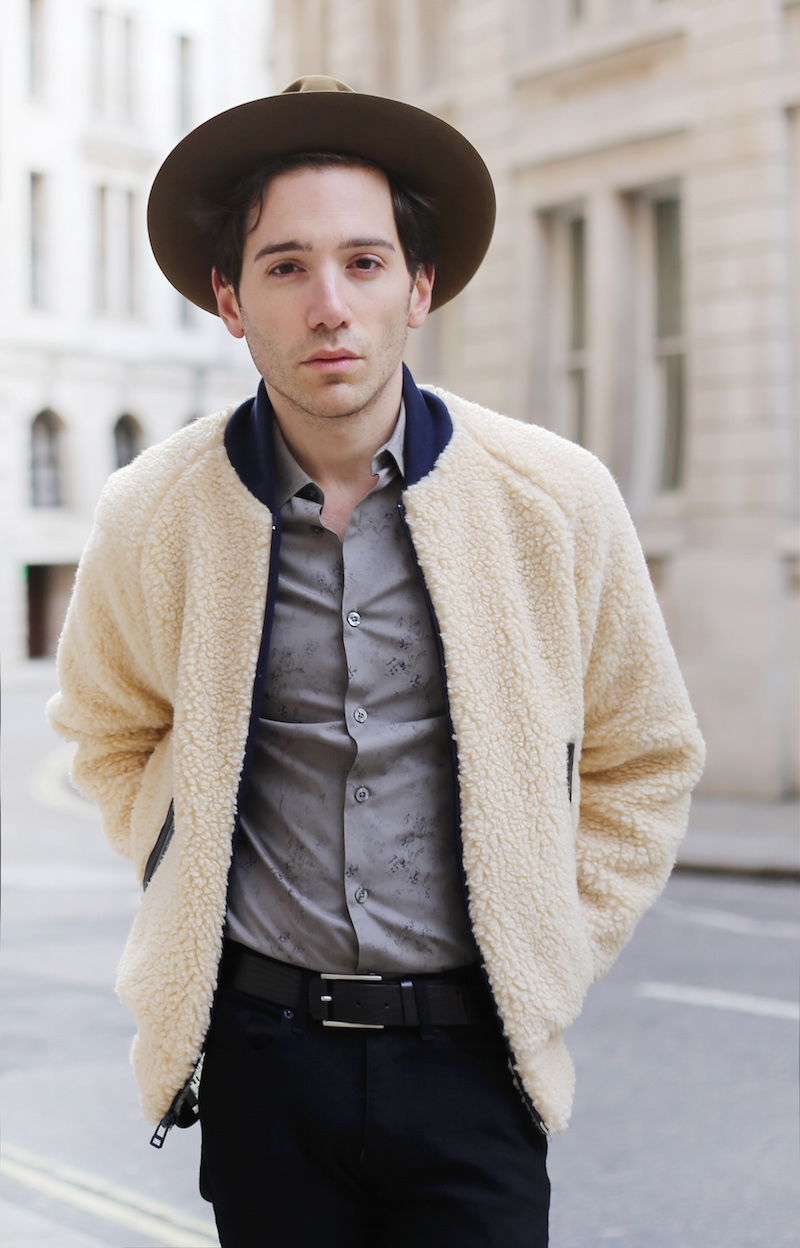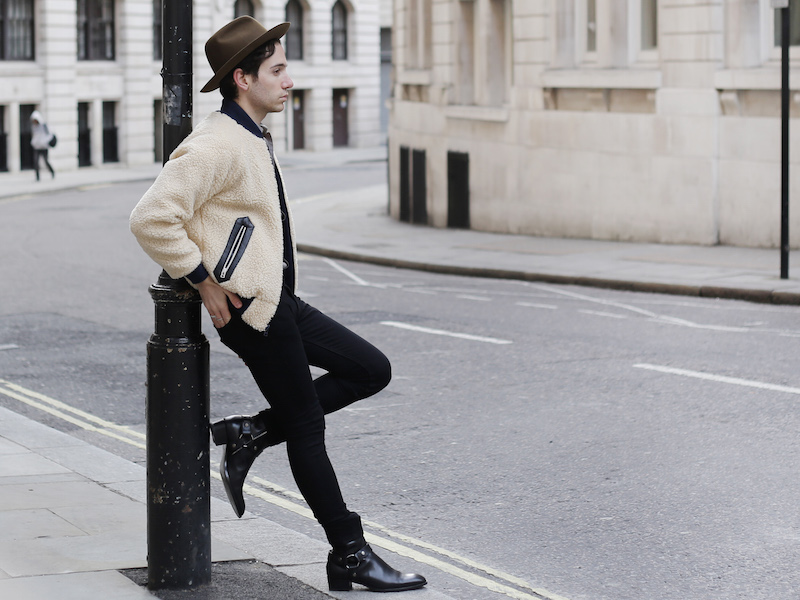 (Jacket: Shipley & Halmos/ Shirt: Paul Smith/ Pants: Topman/ Boots: Saint Laurent/ Hat: Worth & Worth) 
It is strange that after the holidays, a time you're expected to save and catch up on looming credit card payments, you don't really want to do anything then shop for yourself? It all ties into the saying – New Year, new you, also the fact that the men's fall/ winter 2015 shows are in January and boys are rocking everything from pink hair to Lego masks.
If you aren't craving a material item it likely means you're ridding last years wave since you must have figured your shit out in 2014 (lucky you) and are fulfilled with the status of your stuff, or you're ignoring the latest menswear offerings in an attempt to save your wallet a slashing.
But just arriving home from the London men's shows and not exactly having discovered the "new me" last year, I need to shop. And since shearling was the star of the London men's shows (were you also drooling after seeing the Coach collection?) and I wanted almost every fuzzy sheep fur items I saw, I concluded I need more shearling.
Luckily my fiendish shopping desire was put on pause while unpacking and rediscovering this shearling jacket by Shipley & Halmos – designed by Sam Shipley and Jeff Halmos based out of the big apple.
Now if only I forget that I had packed a navy shearling-sleeved jumper, everything would be just delightful.