- style -
One Pale Blue Suit, Three Ways
Because life is too short for just one.
12 . 01 . 15
During a recent phase of my life titled, "Over It," it dawned on me that the only way I'd be able to mix up my fall look (and thus, sanity) was to try a look I didn't feel comfortable wearing. Here's the issue: I am pretty much comfortable in everything.
I wear elongated tees, crop tops and pink coats with ease. So what would be my sartorial equivalent of cage diving with Great Whites? A suit. Confession: although I love a well-tailored suit, I never feel comfortable in one. I also find the corporate, suit wearing pre-punctual role models as unwarranted.
So I decided wear one men's pale blue suit, three ways.
First up I went for an late 70s/ 80s look and styled it with a black turtleneck and black leather chuck boots.
For the second look, I opted for a more casual approach and paired the pale blue suit with red low top kicks, a tan tee and a matching hat.
Lastly, I decided to go full out GQ and wear the robins-egg-colored suit with a crisp white shite, black tie and white Stan Smiths.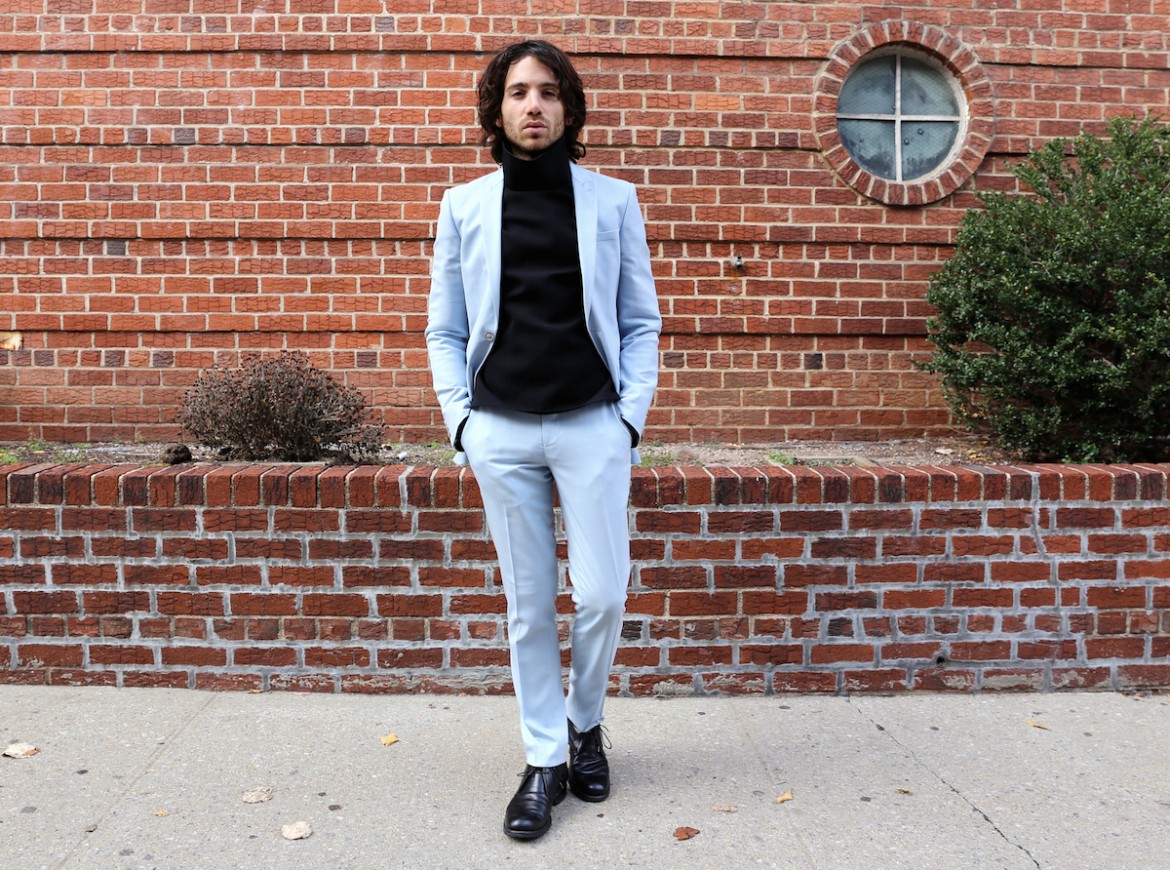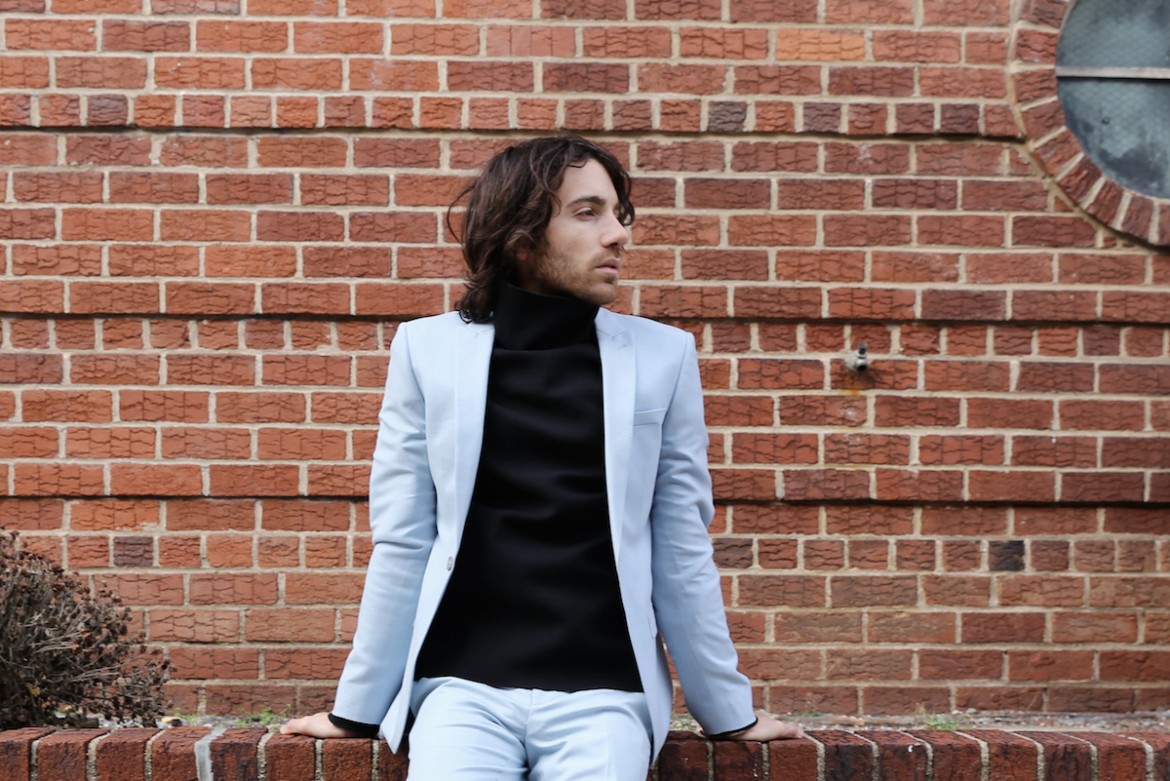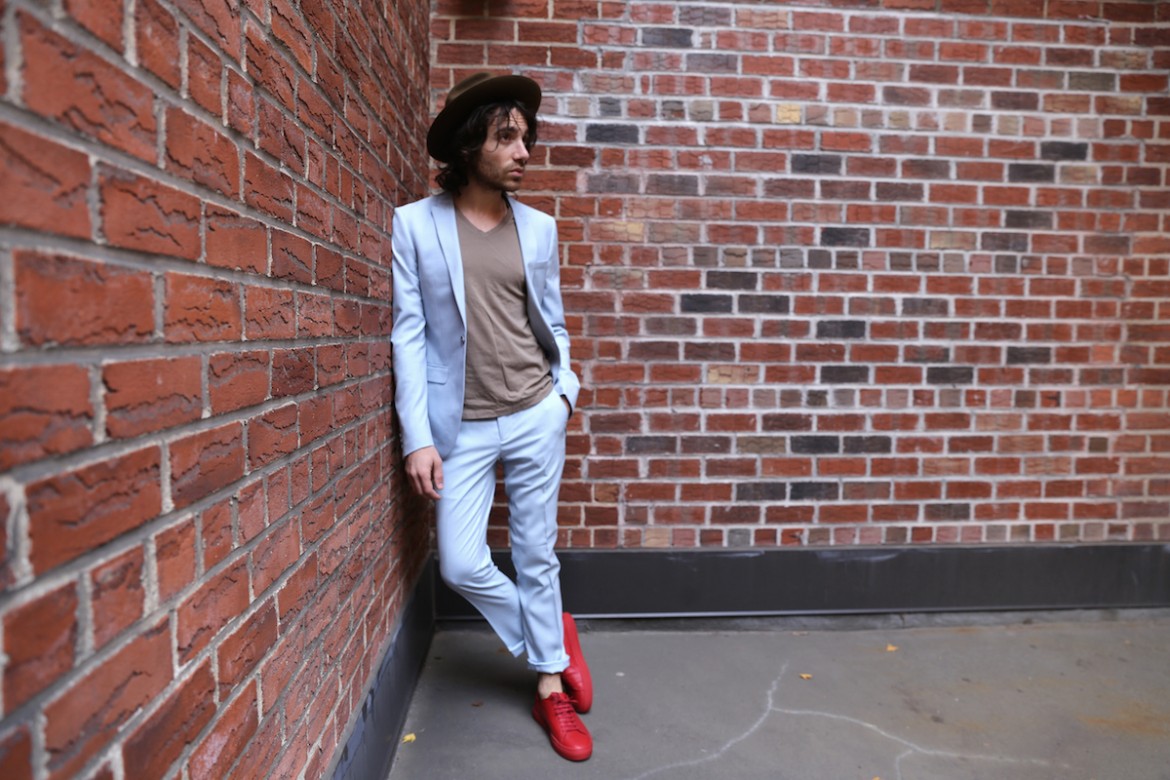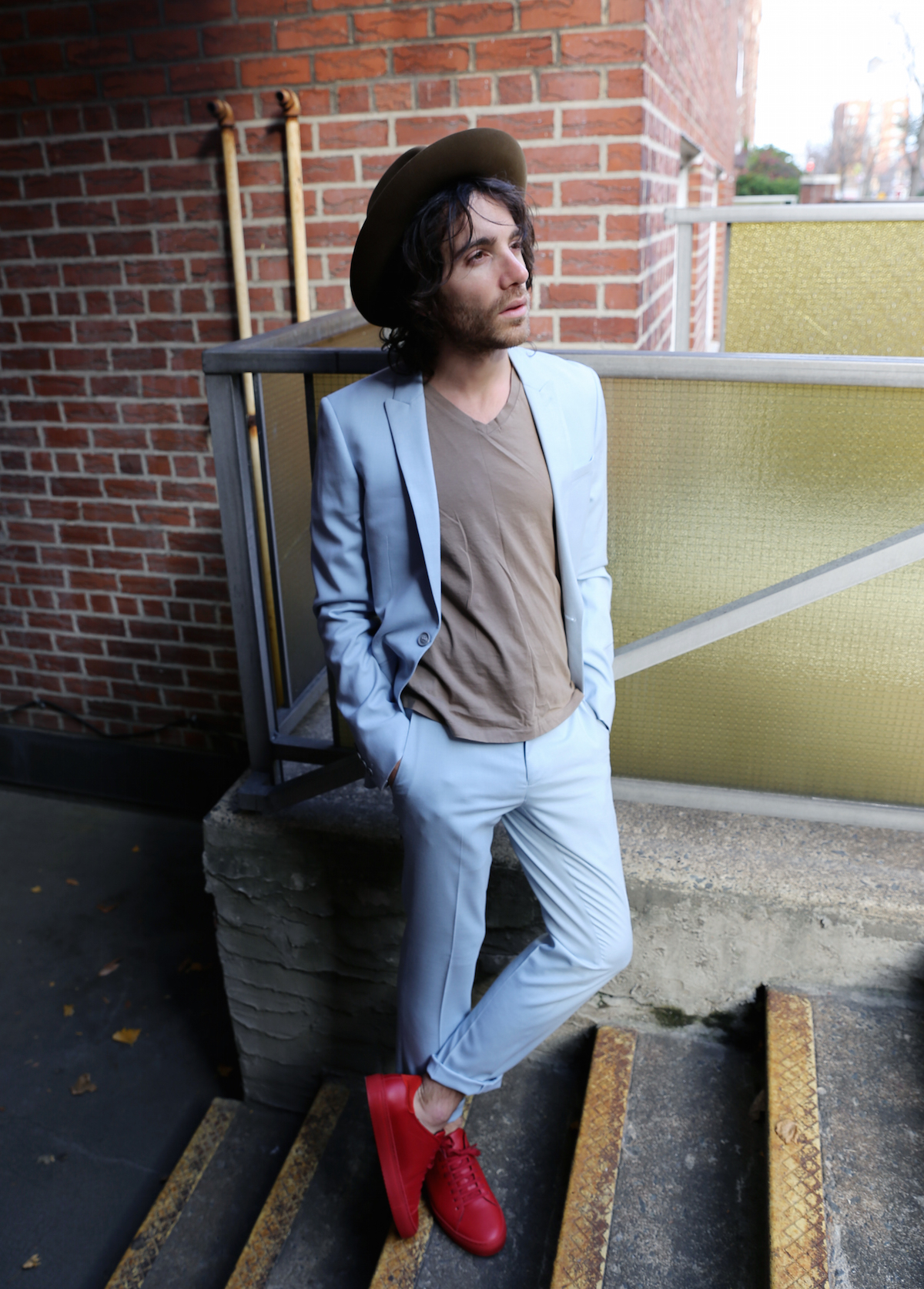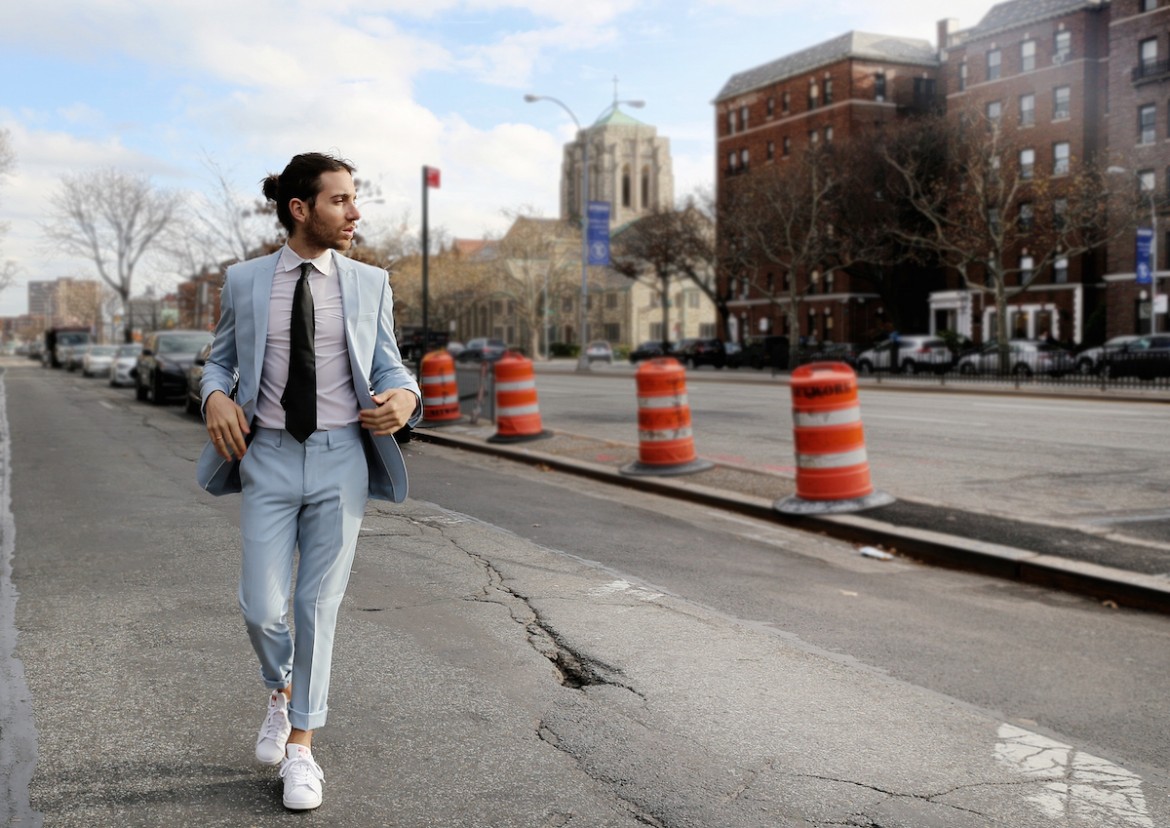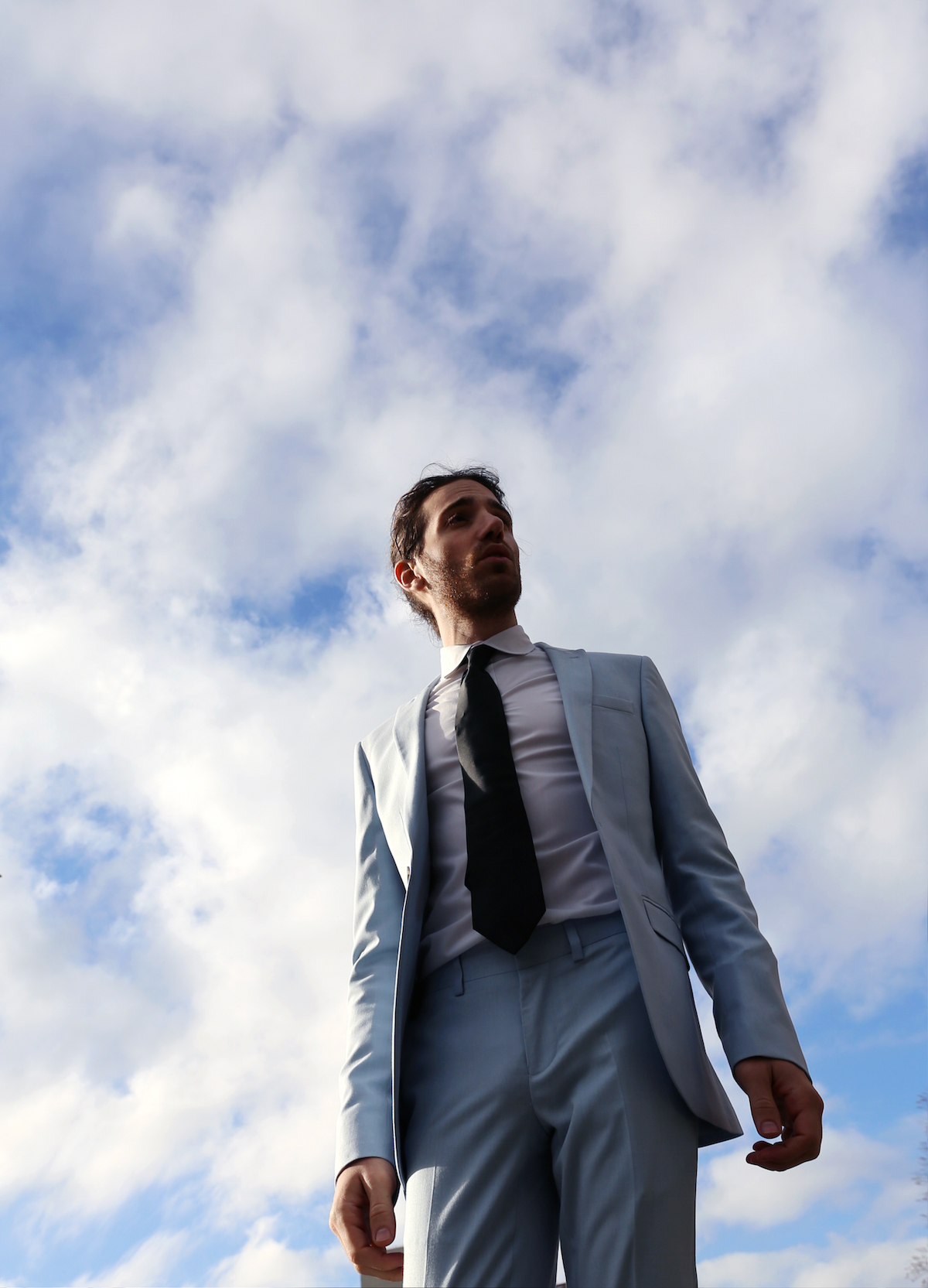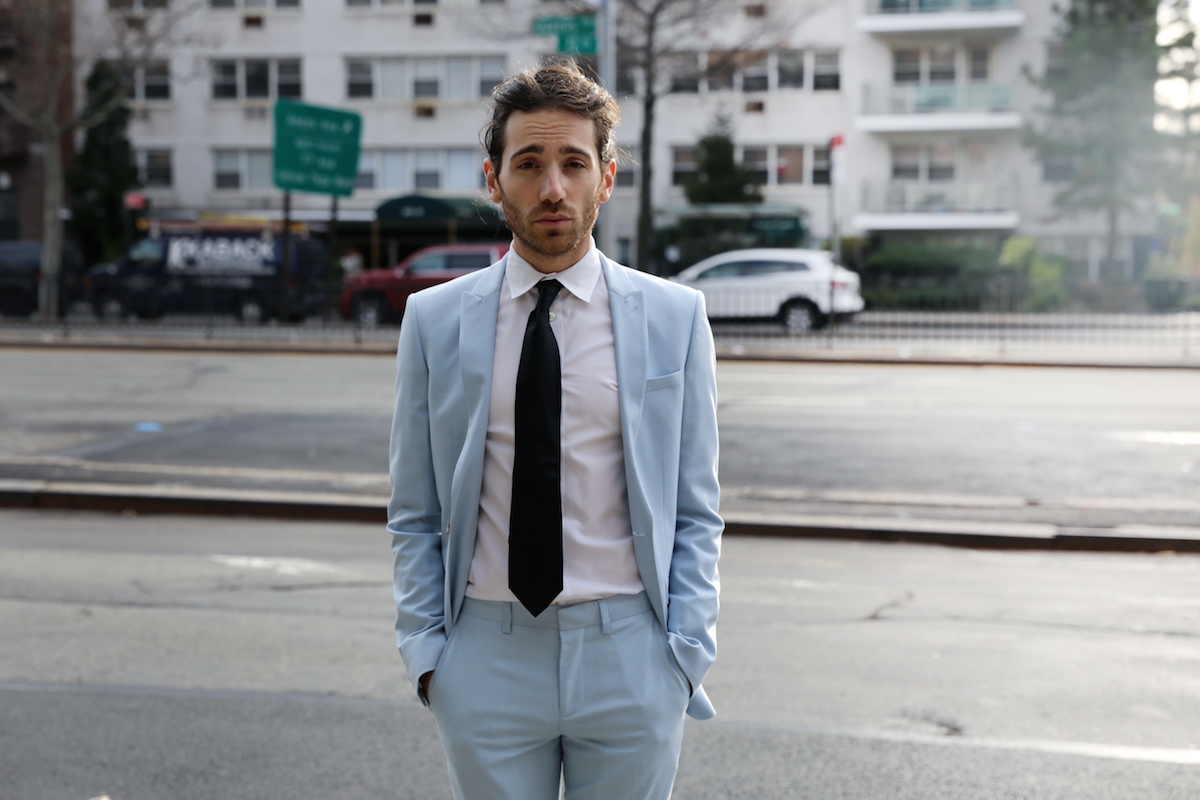 Look 1: (Suit: Topman/ Turtleneck: John Varvatos/ Boots: Rag & Bone)
Look 2: (Suit: Topman/ Tee: Armani Exchange/ Sneakers:Axel Arigato /Hat: Worth & Worth)
Look 3: (Suit: Topman/ Shirt: Zara/ Tie: Calvin Klein/ Shoes: Adidas)  
YOU MAY ALSO LIKE 
WHAT TO WEAR THIS WEEK WITH BRANDON PAZ O'LEARY FROM THE GARRET EAST
6 STYLING TIPS FROM JON SNOW'S BLACK MONOCHROMATIC WINTER LOOK