- style -
One Sentence Review: J.W. Anderson, Sibling, Astrid Andersen & Hunter Gather
Because we are all busy working girls and need a quick recap of what's happening at the London Men's Fall 2015 shows.
01 . 11 . 15
If I had dollar for every time I've heard, thought, and uttered, the terms, "fetishistic shearing" and "elevated sportswear," I'd totally be able to afford all of the, fetishistic shearing elevated sportswear that is saturating this London fashion week.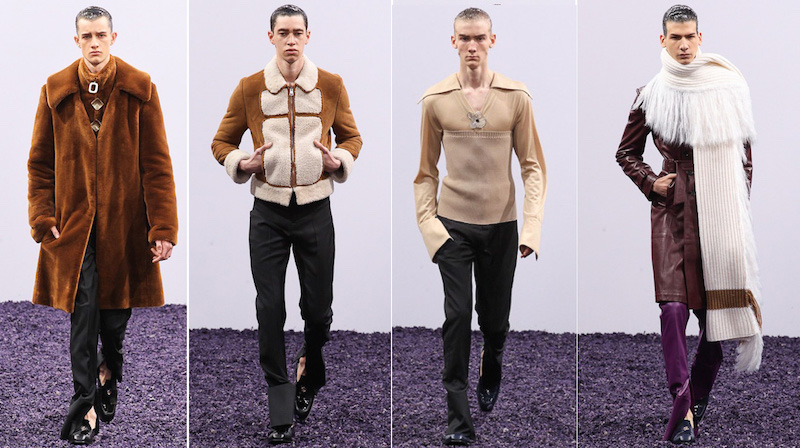 J.W. Anderson
J.W. Anderson continued to flirt with femininity for Fall 2015 surpving up a heady, amped-up mix of texture-heavy retro hits with a fuck-off shearling coat, a brave man's purple leather jacket and exaggerated over the shoulder collars were surprisingly attractive. Three words: Chaise lounge chic.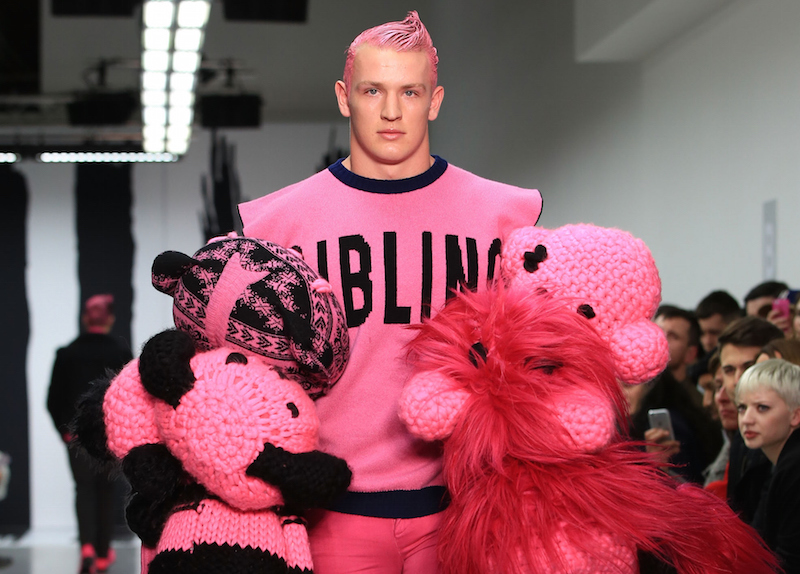 Sibling
A jolt of pink knitted teddy bears in the hands of cherry haired models wearing bomb punk biker jackets, some shirtless (that made me think to myself: "I'm going to gym after this,")  and crumpled brown-paper-effect short suits made this Sibling collection a dazzling pygmy pink punk cocktail.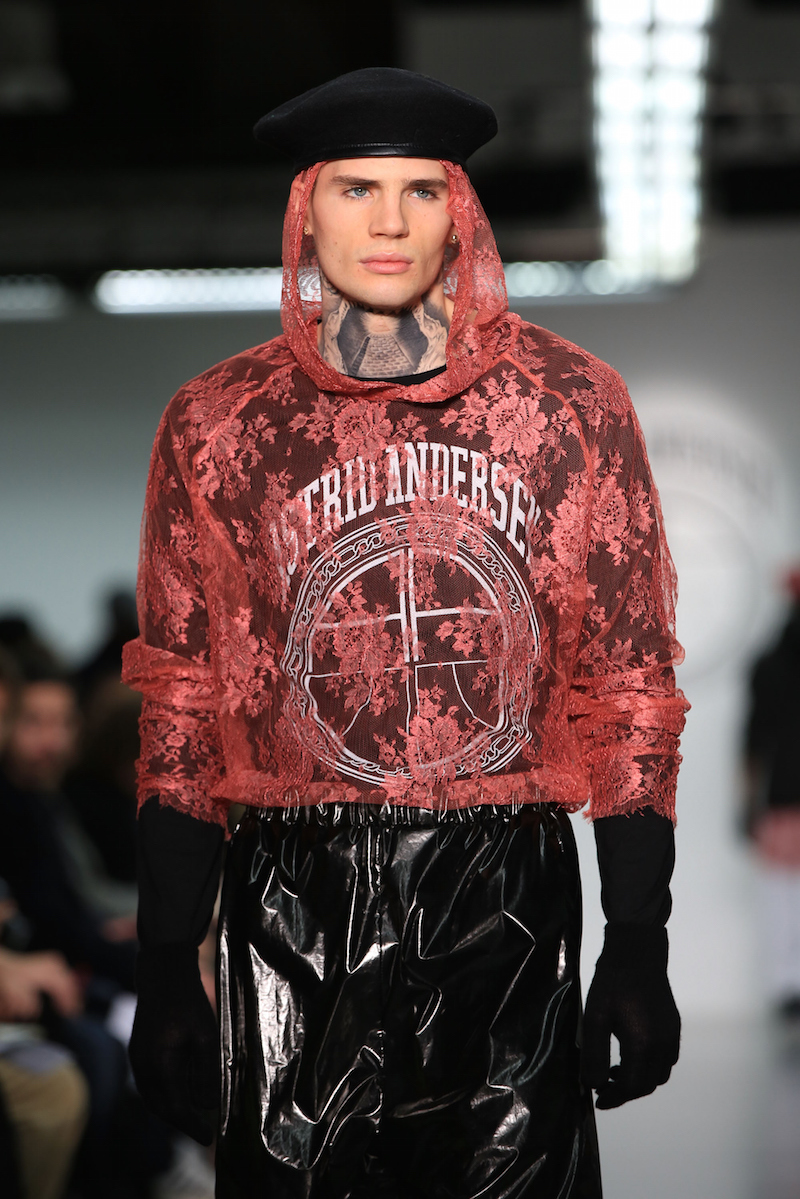 Astrid Andersen
Andersen's ideas of what a gentleman does or doesn't do are far from what's articulated in men's fashion magazines as pink lace hoodies and exaggerated urban sportswear accentuated with hyper-feminine flourishes created a gangster and samurai hybrid for fall 2015. One word: cool.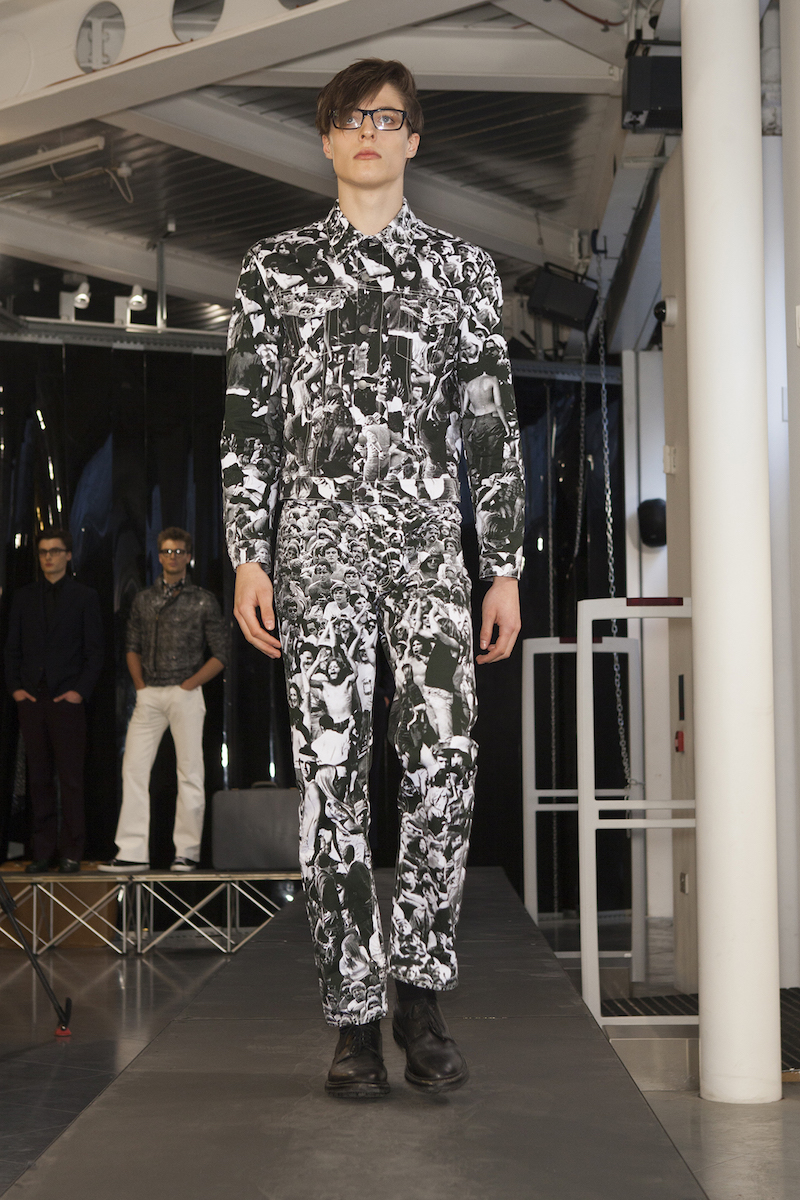 Hunter Gather 
A frothy blend of a psychedelic color spectrum, digital prints and shearling that could easily clad any bearded (and flower bearded) Brooklyn boy who is unafraid of loneness and starved for creative validation but has a blown-back pompadour that's hard not to try to emulate.