- style -
Orange You Glad Tomorrow's Thanksgiving?
Let's talk about a zesty hue.
11 . 26 . 14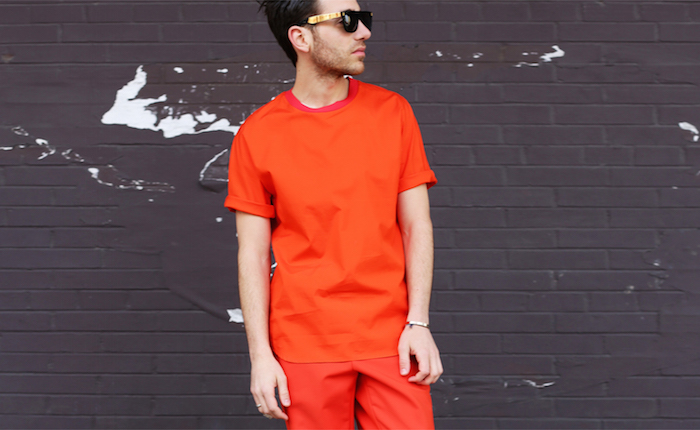 I would put substantial money on the fact that after today's snow situation, everyone will want to call out sick tomorrow. Good news, tomorrows Thanksgiving and instead of pesky emails and coworkers the only annoying thing you will have put up with is too much food and family.
The snow is also a reminder of the holidays and all the festive garb that comes with it. But before I move on the holiday dressing (even though I posted an article about it yesterday) why not talk about Thanksgiving's main hue and reflect on the color that is synonymous with the season, Turkey day and a menswear trend I noticed on the Fall/ Winter 2014 runways that I'm always super excited to see on the streets through winter.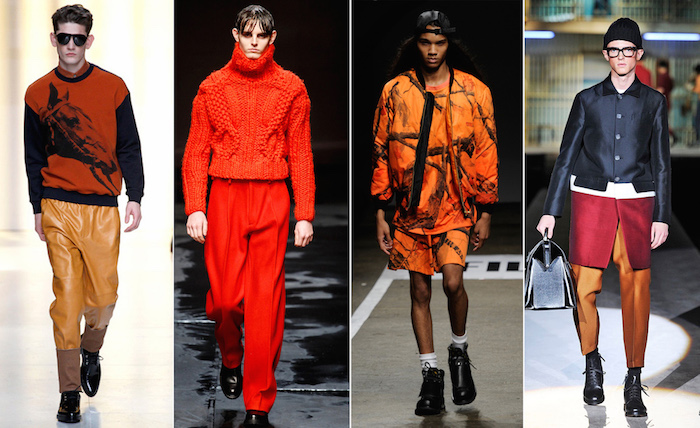 Although the show has a wonderful lack of men's fashion, "Orange Is the New Black" may still be responsible for managing to keep a style trend alive. 3.1 Phillip Lim, Topman Design, V Files and Desigual played with the hue in various temperatures. Desigual stitched together a series of infectious orange menswear separates that can add a perfect fiery punch to any drab and grey fall look.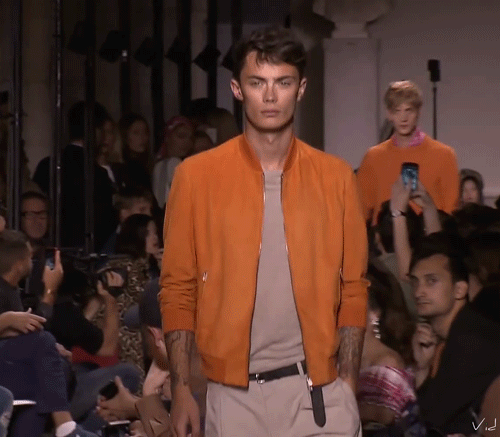 Lim provided one of my favorite examples, pairing amber leather jogging pants with a blood orange colored sweatshirt showing a great way to add depth and some warmth to your winter get-up. Pair this idea with a grey topcoat and black leather boots and you have a killer look to get you to spring.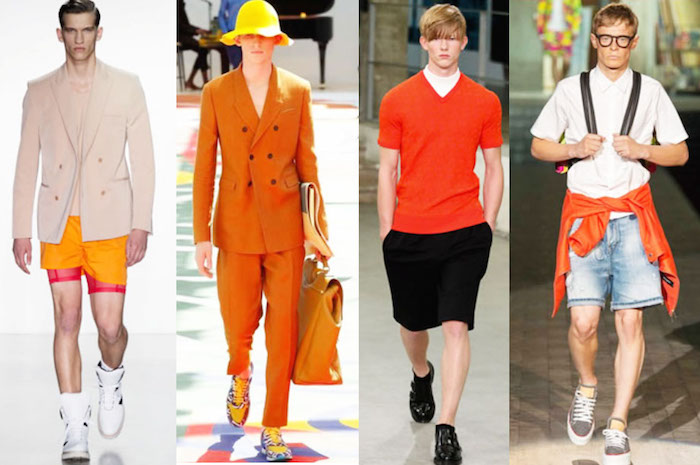 Then when the city melts in April break it up and rock the separates because the trend isn't going away any time soon. Orange is gearing up to make even a bigger splash next year. The hue turned up on a number of runways during the Spring/ Summer 2015 collections, including Christopher Raeburn, Canali and Hermes. Burberry, Carven, DSquared2, Dunhill and Calvin Klein also turned out zesty items.
Go for orange this season and celebrate Thanksgiving the way it was meant to be – wearing a bold hue. Those pilgrims were way, way off.