- style -
Ovadia & Sons Fall 2015 Collection: The Uptown Hipster
You know, that evasive man who spends time in Brooklyn and ventures above 14th Street.
02 . 17 . 15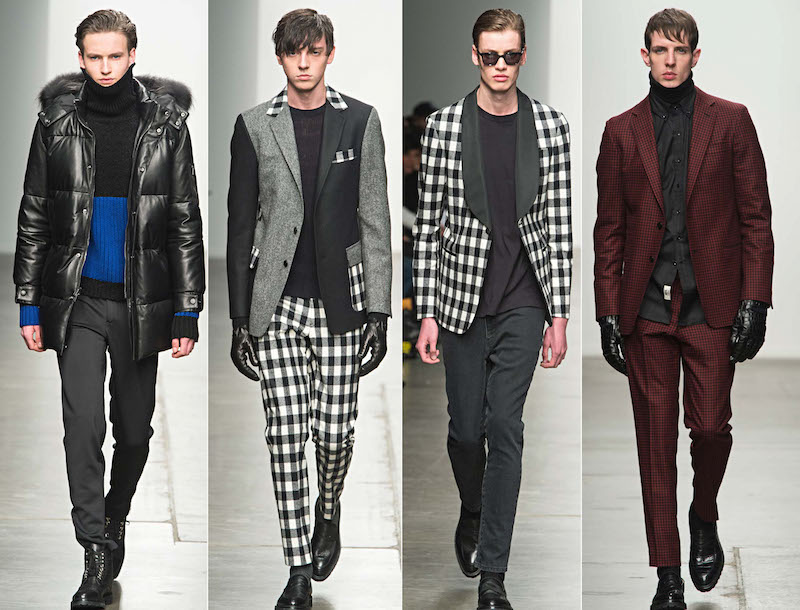 Ovadia & Sons Fall 2015 collection mixed downtown hipster with uptown prep.
The setting, the Industrial venue of Pier 59 Studios, seemed prime to establish the continuing evolution of the label that has impressively escaped the wrath of loosing its DNA and continued to tell it's story. The story being one that speaks to the unforeseen union of elegance and rawness.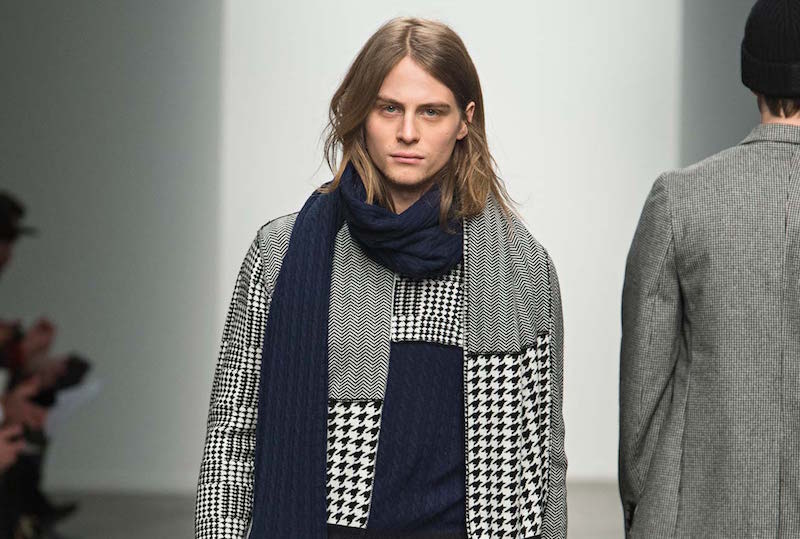 Brothers Ariel and Shimon Ovadia, the minds behind the New York-based menswear brand embraced a somber color palette of navy, black, grey, and white hues, sprinkled with pops of blue and red. There were slim suits married to tiny, checkered plaid and fluffy houndstooth coats that fit in perfectly with an ambient theme this season, suggesting that what you wear under your coat doesn't so much matter. Us New Yorkers get this idea right now. Why wear that killer sweater if your coat is never coming off. It's just too cold everywhere.
There were some cool retro-gingham printed trousers and shearling pieces worn as, let's call them, "modern tops" with a selection of the simple trousers. Smart layering gave forth to a modern ski concept motif that ran throughout the line up.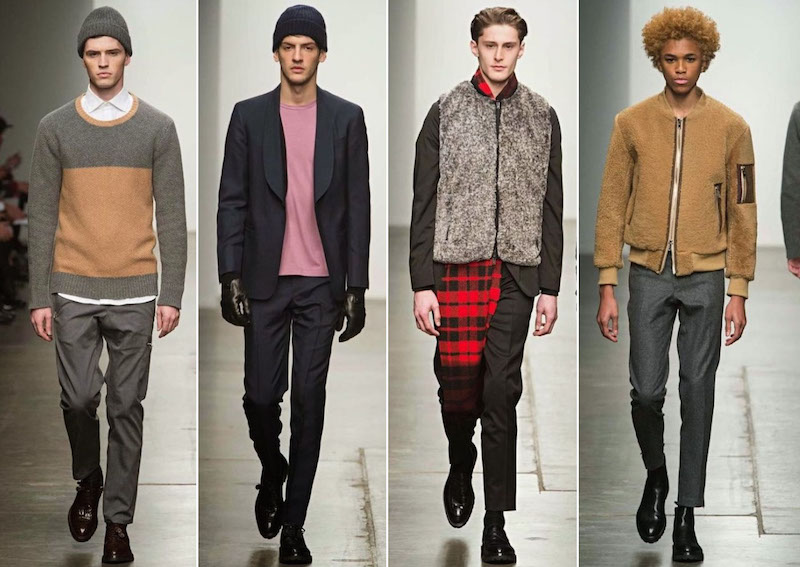 – YOU MAY ALSO LIKE –
I BE ON MY SUIT AND HAT AT NEW YORK FASHION WEEK
THE BOHEMIAN MARINER HITS NEW YORK MEN'S DAY