- style -
Patrik Ervell's Men Get Technical For Spring 2015
In light of the new i-phone 6 announcement, let's look at a techy men's collection.
09 . 09 . 14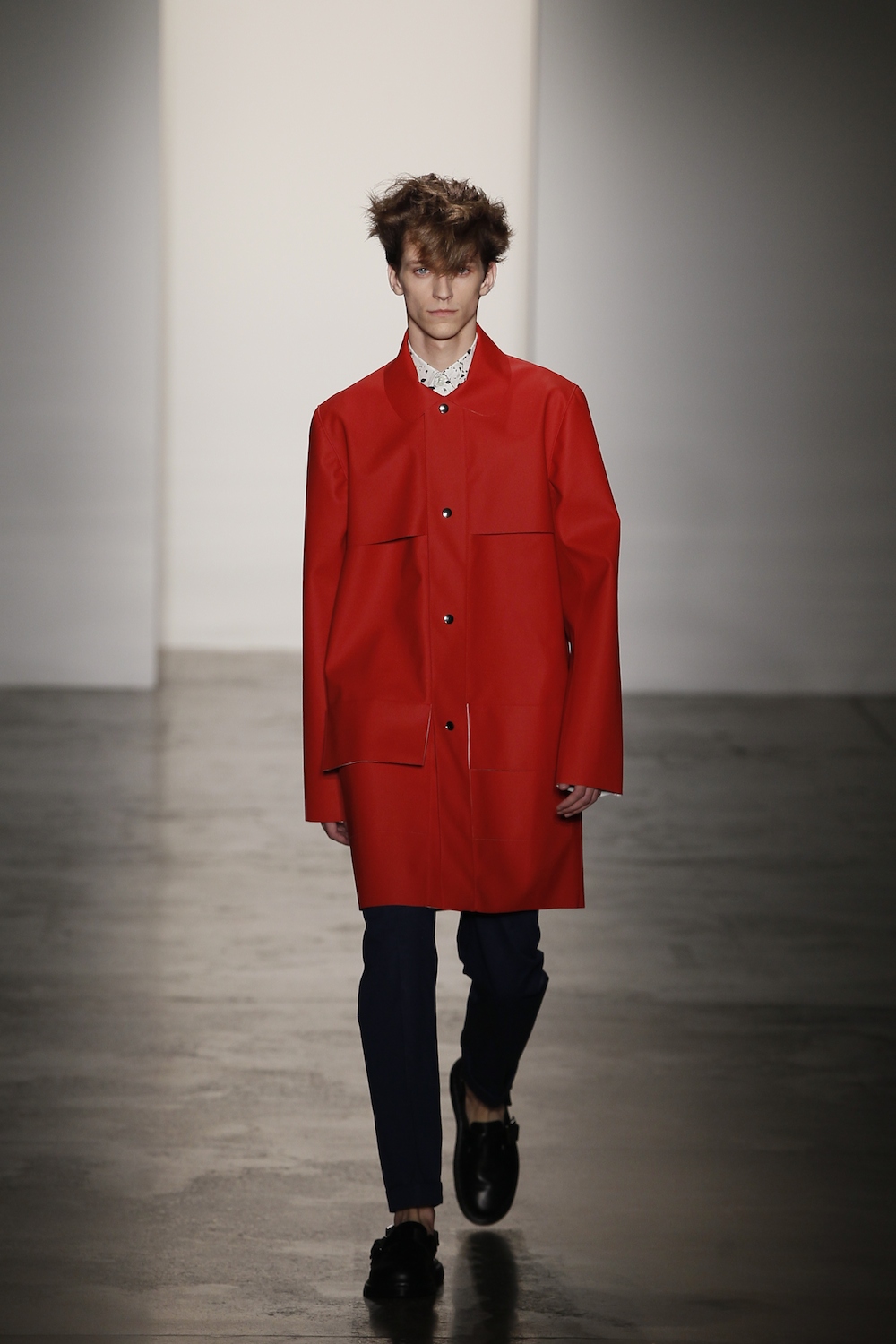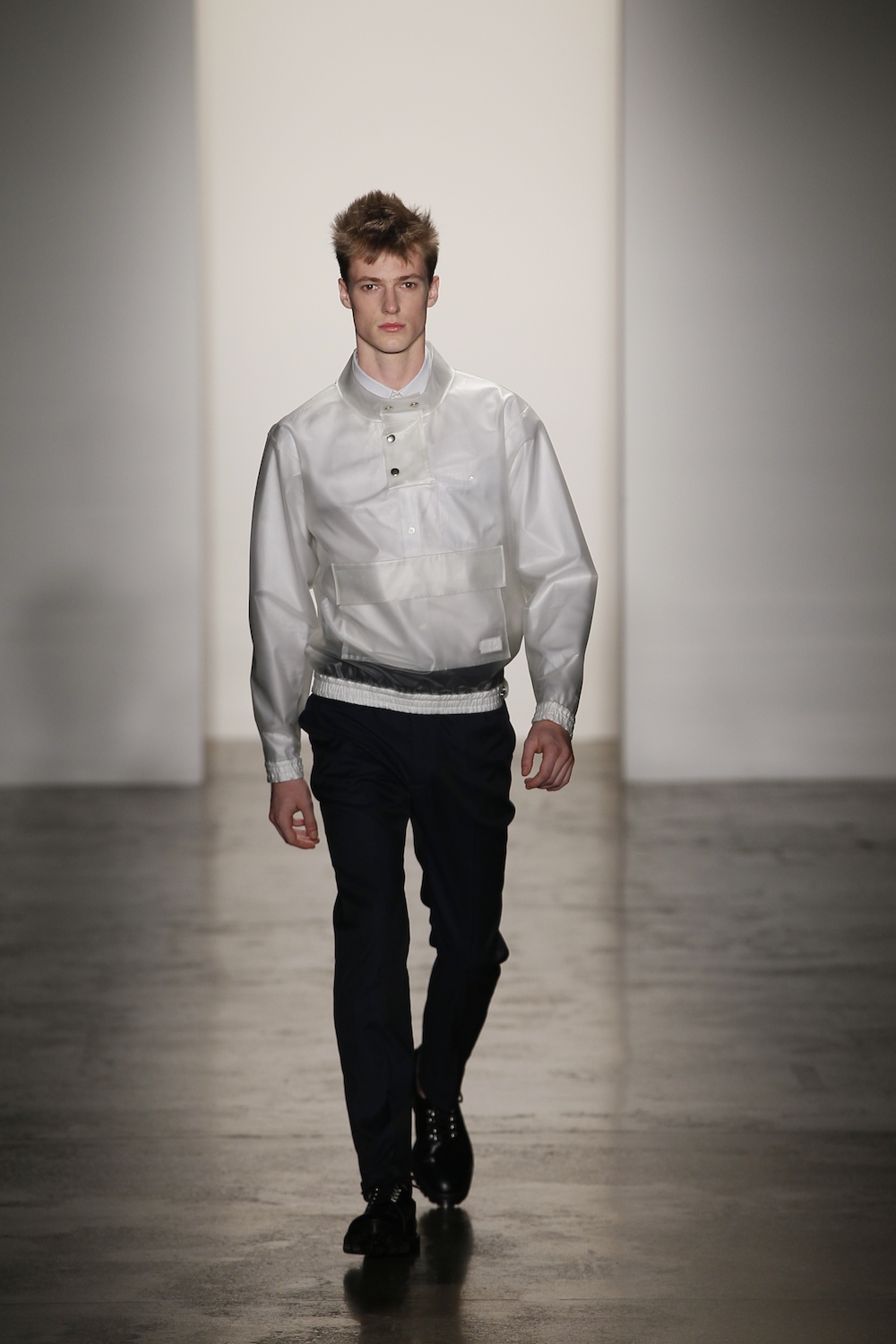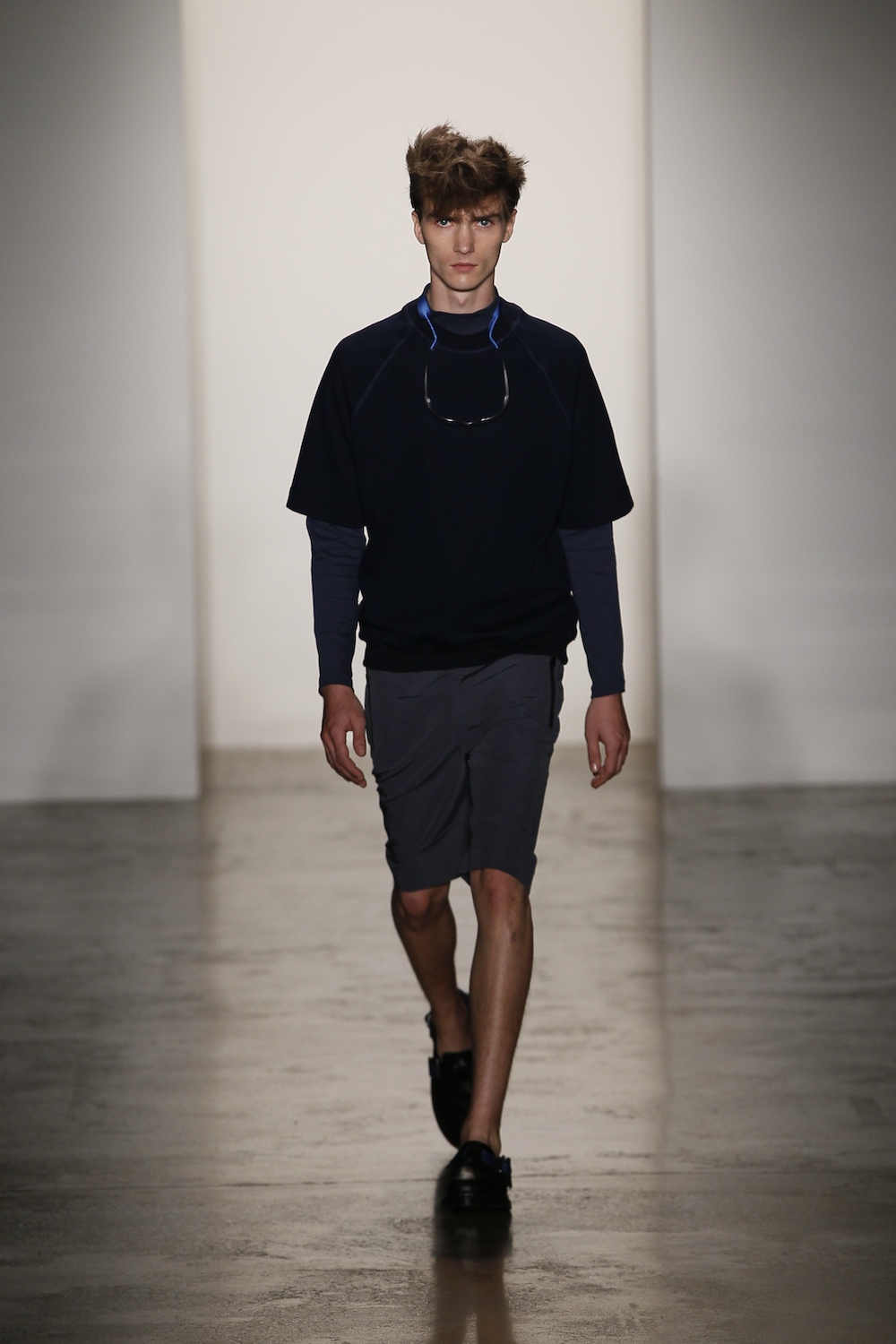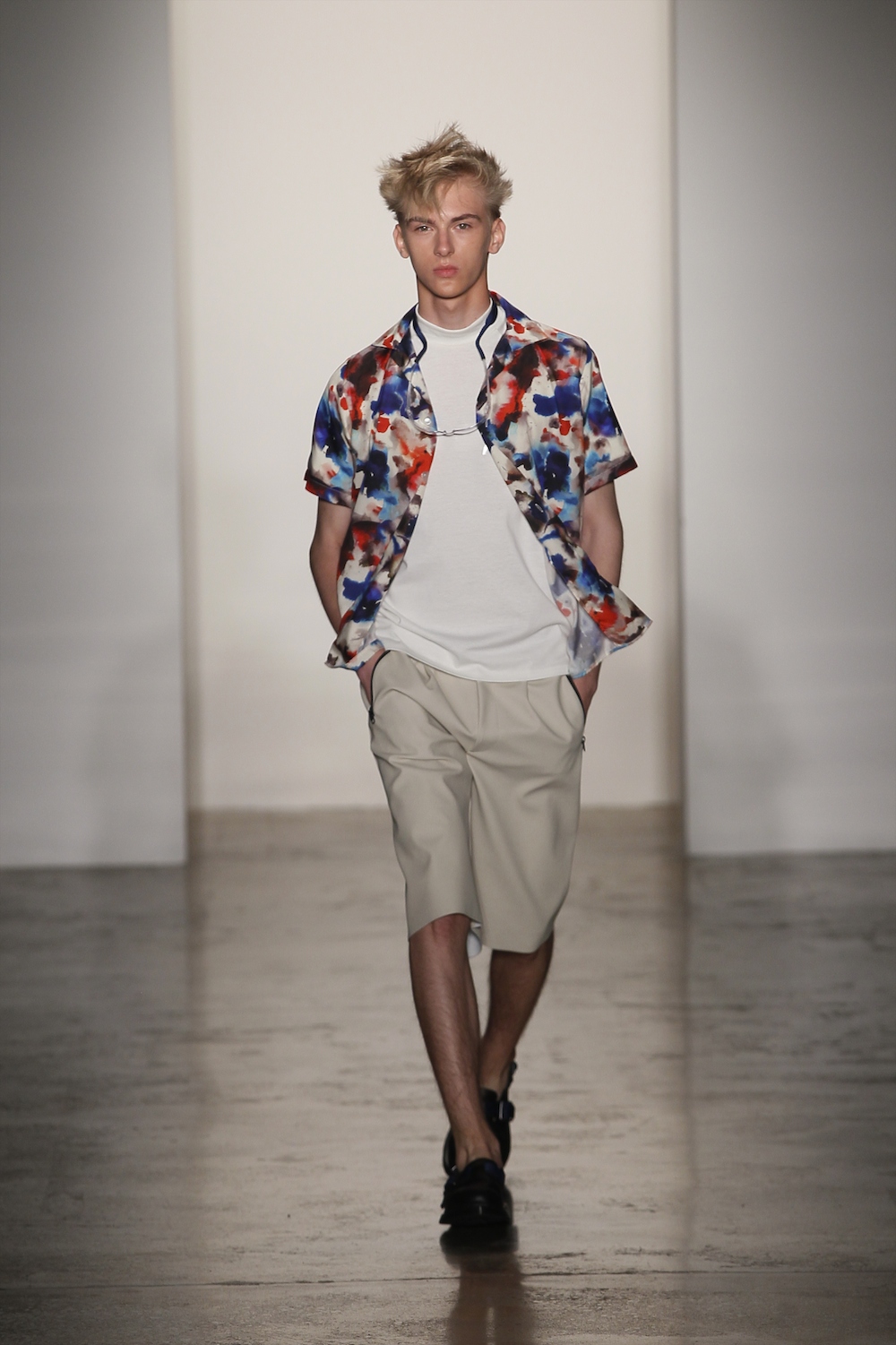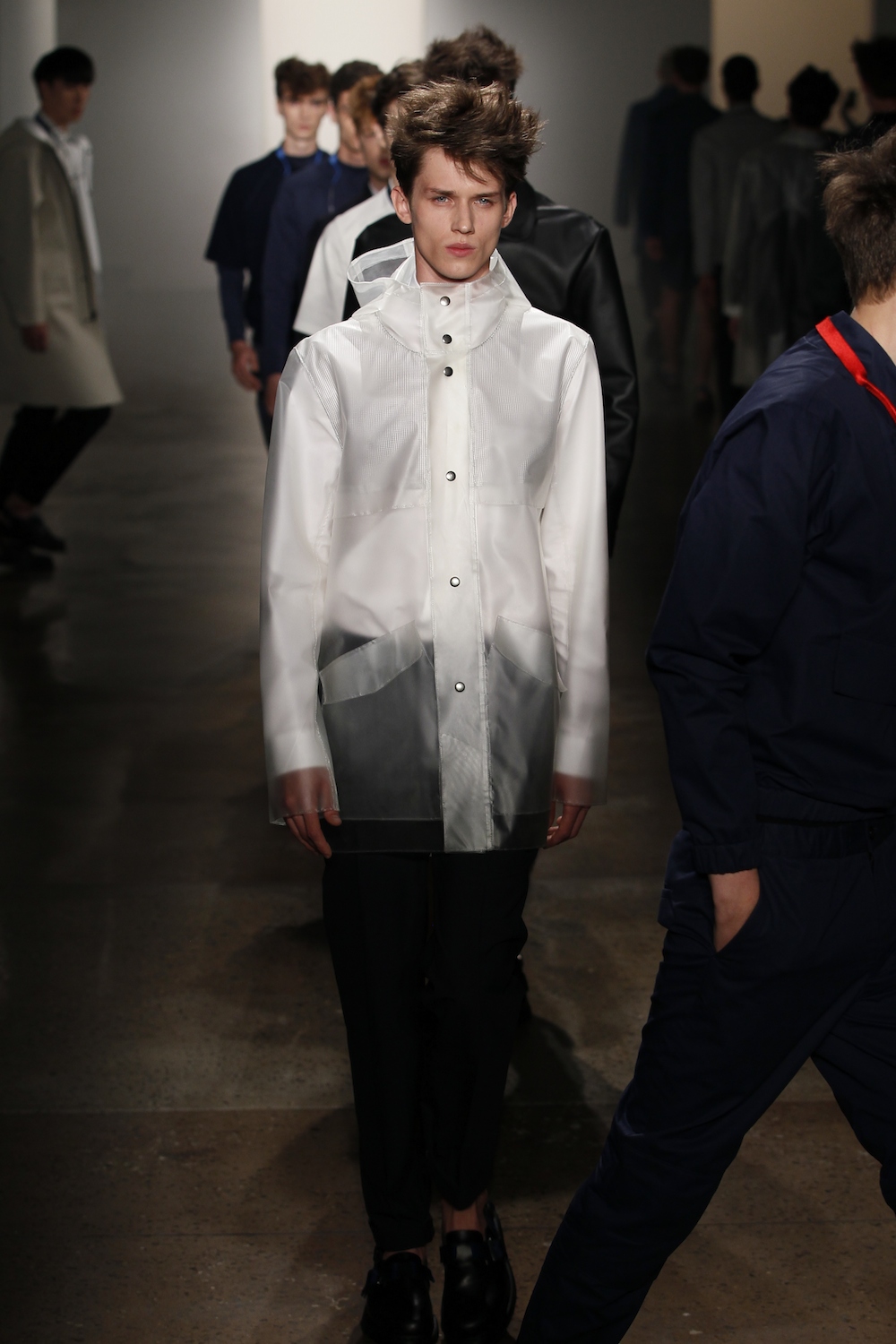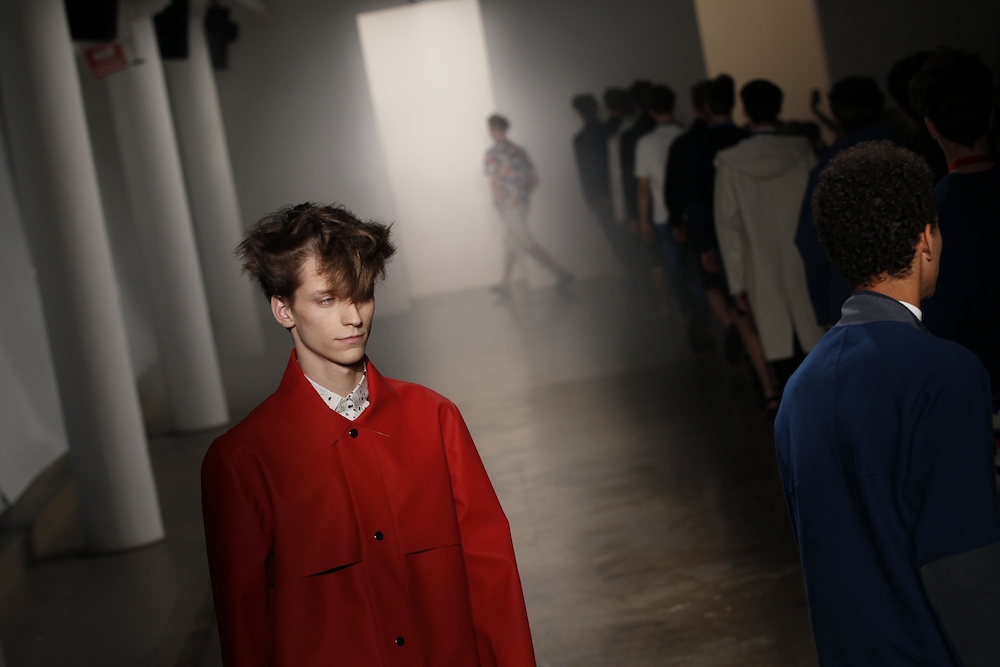 Patrik Ervell created a compendium of outfits at NYFW you must wear the next time you are Instagraming in the rain. He really went out of his comfort zone this season, toying with household materials such as polyurethane and vinyl that allow you to look good while getting wet. It all steams from his admiration for interior deign.
"Interiors are designed to last—something to live with rather than wear and discard," he mused on his inspiration. "The materials used in this collection reflect that kind of enduring ethos, fabrics asked to function and perform as both ornament and utility beyond passing trends."
Technical fabrics in well-structured silhouettes created a modern look while still maintaining an underlying effortlessly cool. Plastic fashion is bomb. A nostalgic approach to summer color allowed red, white and black to shine while pinks and yellows provided a gentle punctuation. I got a sleek futuristic vibe from the show that simultaneously had a timeless effect. Over all the line up created the swagger of a cool boy who's clearly misplaced at the beach.