- style -
Do You Have A Patterned Suit?
A few suggestions right this way.
11 . 13 . 14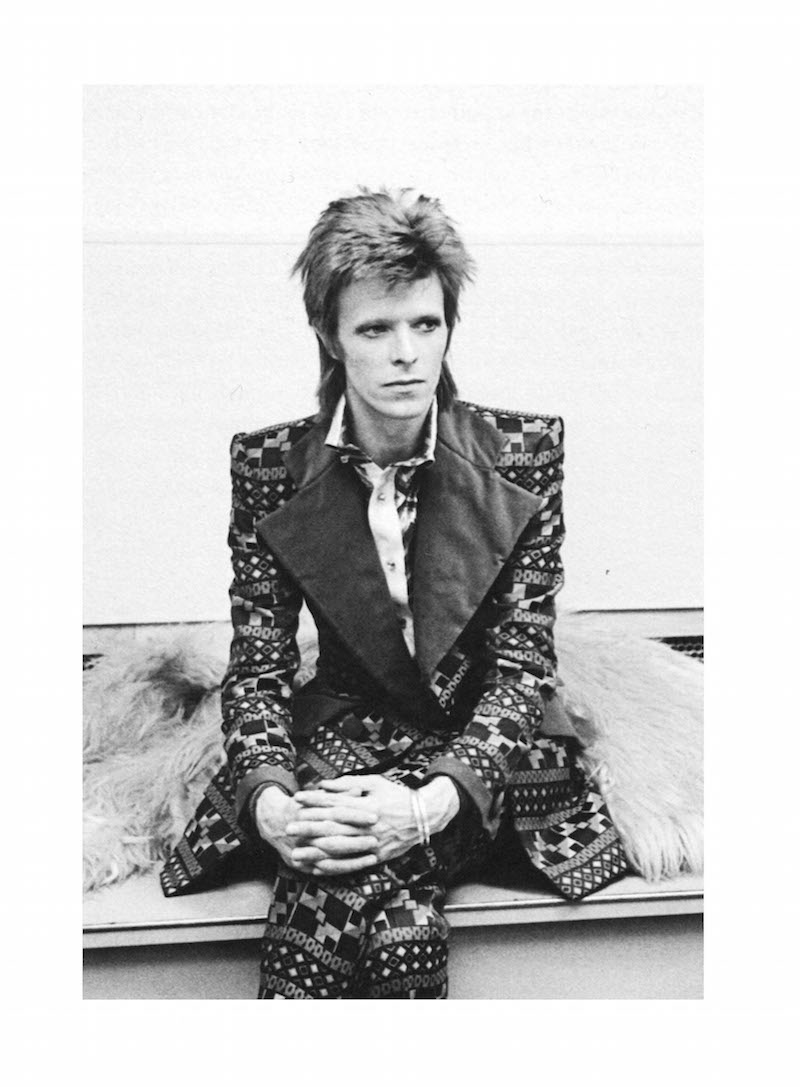 Do you have a patterned suit?
A) Yes
B) No
Answer key: If you chose mostly As, congratulations! You are more interesting then you know and I would like to hang with you on some occasion and potentially borrow some of your suits in a size 36. If you chose mostly Bs, you may consider yourself a classicist and not into making a bold statement. The look is certainly not for the faint-hearted.
But here's the thing you classic, dapper dude, those solid suits will only keep you satisfied for so long. Everyone needs a little dimension in his or her life. A killer tie and that super interesting check shirt you paired with your navy suit can only do so much in terms of creating true sartorially depth. Sure the lining of your suit can also add an exciting layer to your look, but unless your caught in a Beyonce like wind tunnel while during you're strutting down Fifth Avenue, it's not the easiest this to show off.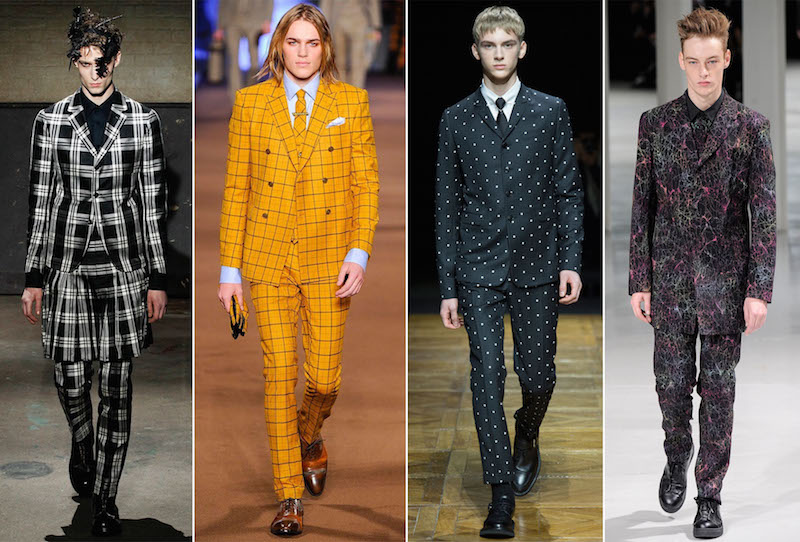 (Alexander McQueen, Etro, Diro Homme, Issey Miyake)
It's easy to put off the patterned suit search primarily because it's hard to select the exact pattern you want. It comes down to really thinking about what do you want your suit to say about you. Designers stitched together collections for fall 2014 ranging from checks and stripes to spots and bold graphics. Above are some of my personal favorites in case you like options but loathe overwhelming menus and too many decisions, like at Sprinkles.
Overwhelmed or underwhelmed? my suggestion, start off with a check suit. It's a completely timeless look and gives off a real regal flare. Italian fashion house Etro really was at the forefront of creating wearable check suits for Fall 2014. Alexander McQueen gave the look a punk edge and made  getting into a suit for those rebellious, sweatpants wearing folk that much easier. Bold, oversized motifs in black, white and pink covered double breasted blazers, trousers and kilts.
Once you've selected one, wearing a patterned, however, is easy. Keep everything else simple and complimentary, or, if you're feeling daring, go for a clashing patterns and a solid tie in a contrasting color.
The best thing about a patterned suit is that you can wear one now, during the frigid months of winter and right into spring and summer. The look continued to trend during spring/ summer 2015 fashion weeks with a relaxed '70s sensibility. Because dreaming of spring is putting me in a better mood today.