- style -
Proving Plastic Is Fantastic At LCM SS16, Day 4
Joining the digital revolution today wearing plastic at LCM SS16.
06 . 16 . 15
When it comes to fashion on day 4 at LCM, the more eccentric the better.
We have reached the very end of LCM SS16. My last show was Paul Smith and was filled with all the energy and fanatical dramatics you want on day 4. Smith cited the importance of dressing on the go this season creating suits tailored for jet setting boys who also like to ride bikes on really high orange ramps.
Although I was only able to attend one show before leaving for Glasgow, I wanted to make sure my look was on it's A-game.
For my last look I am proving plastic is fantastic, and much better then a trench, I am sporting a cleaner-esque plastic grey jacket. Although the jacket is baggy, there is something oddly provocative about the fabric. Think back to the onset of the Space Age in 1960s, the fashion industry was head over heals for plastic.
The future is plastics.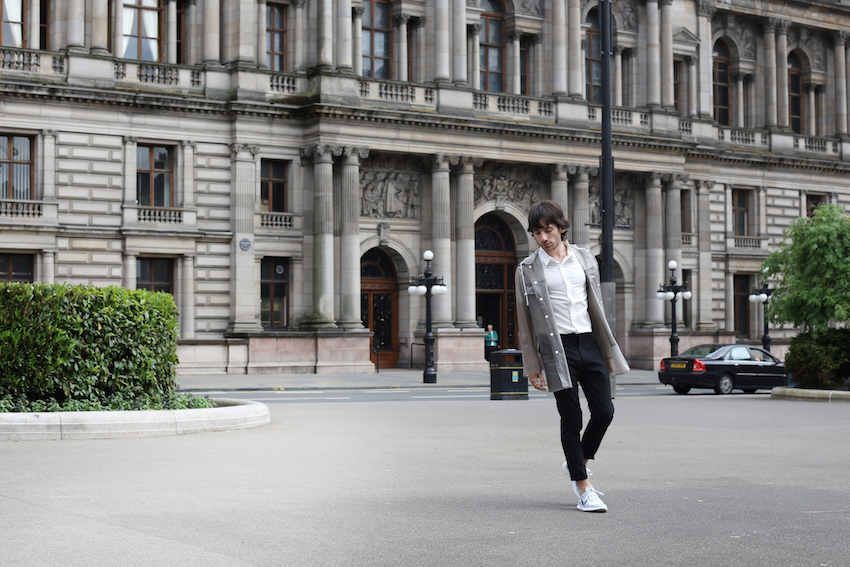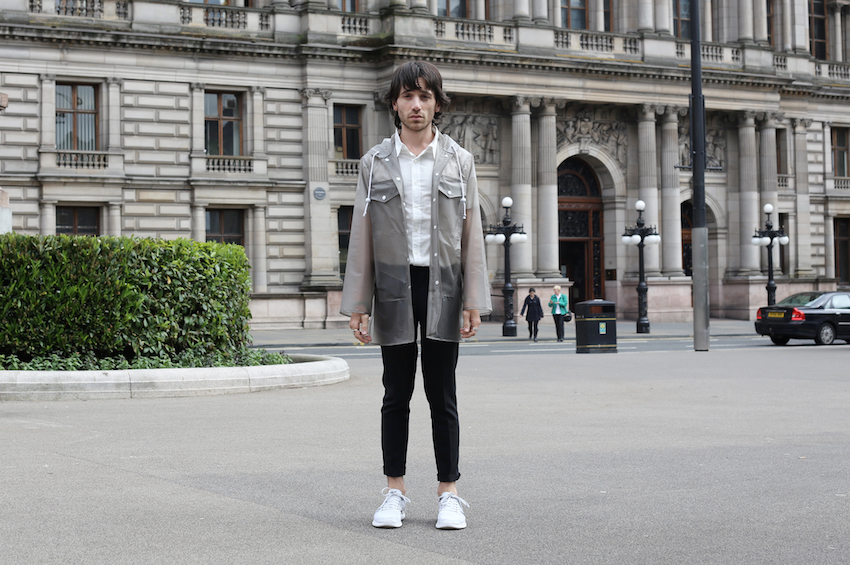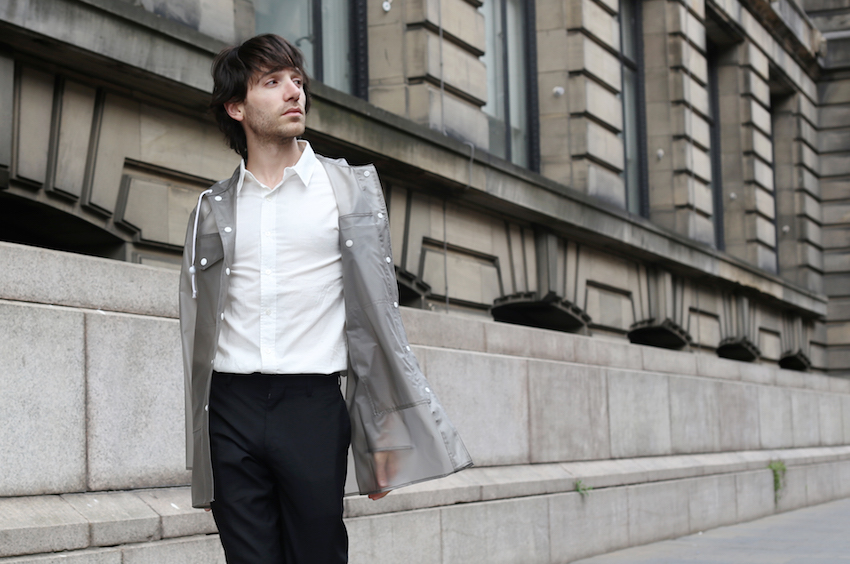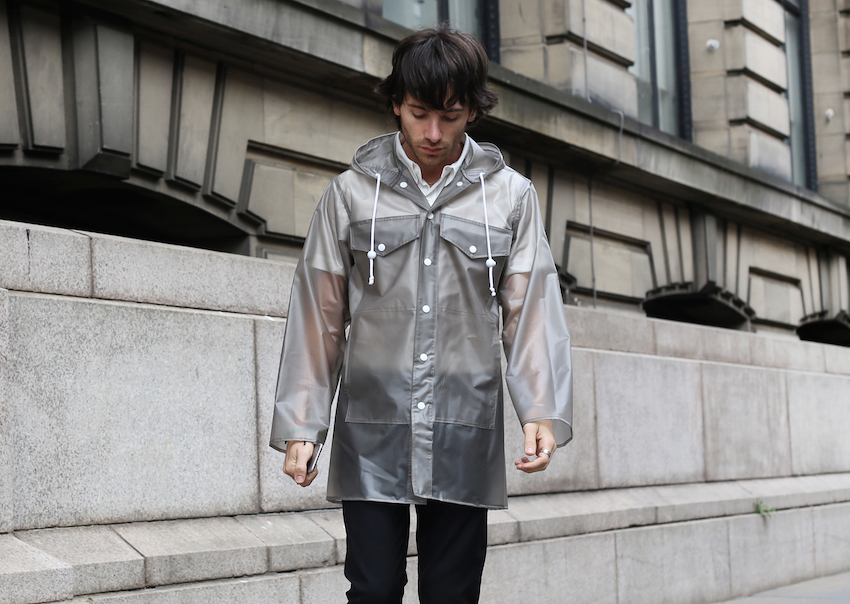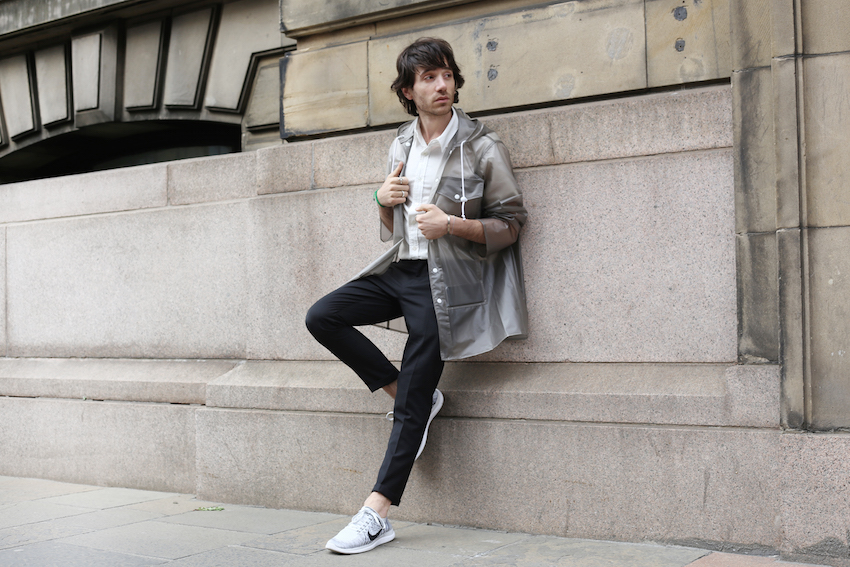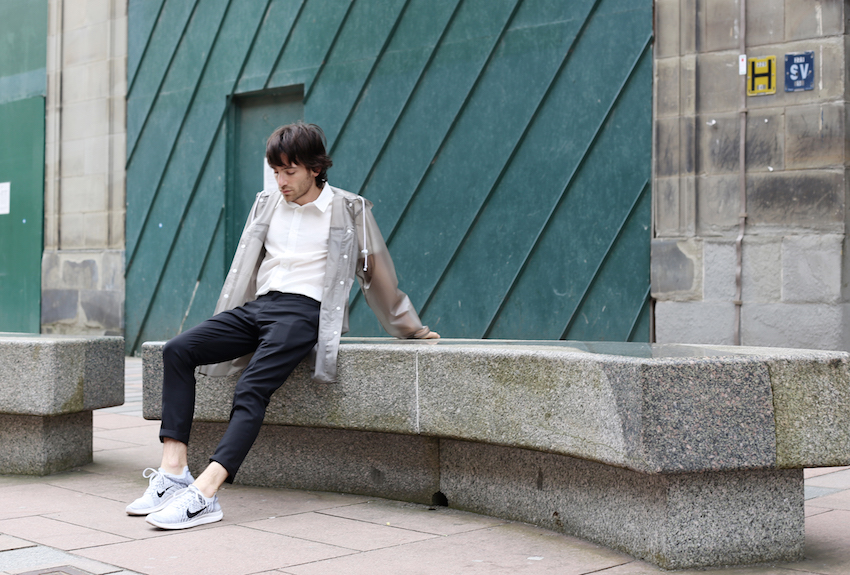 (Jacket & Shirt: Jack Henry NY/ Pants: Dior/ Shoes: Nike) 
– YOU MAY ALSO LIKE –
WEARING VERY, VERY BLUE LEATHER AT LCM SS16, DAY 3
A DAY IN THE LIFE DURING LCMSS16, DAY 2
LONDON COLLECTIONS: MEN SPRING/ SUMMER 2016, DAY 1