- style -
Pyer Moss' Futuristic Manly-ness For Spring 2015
Boys who can ride a motorcycle/ hoverboard and rock a black motto jumpsuit like it ain't no thing.
09 . 08 . 14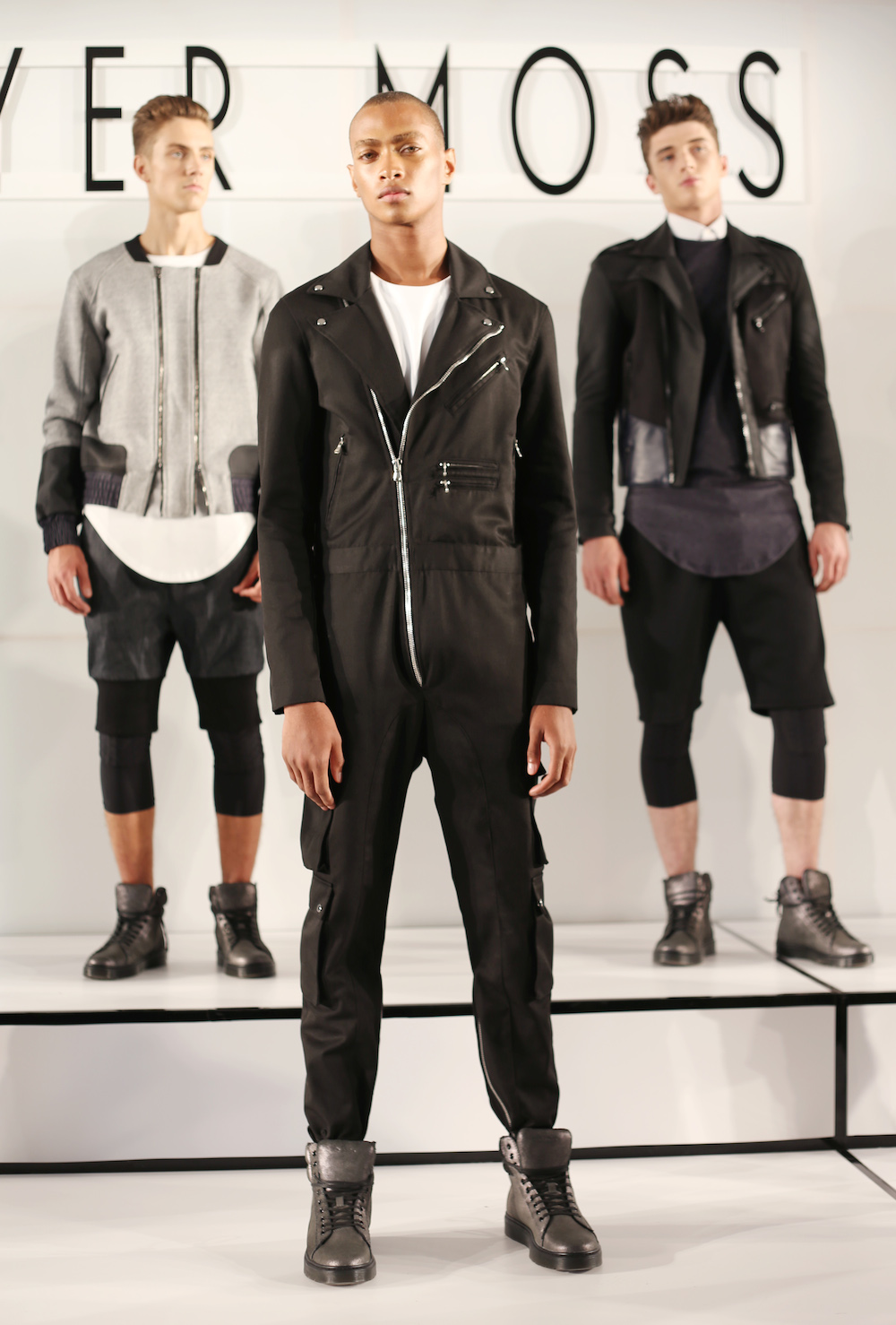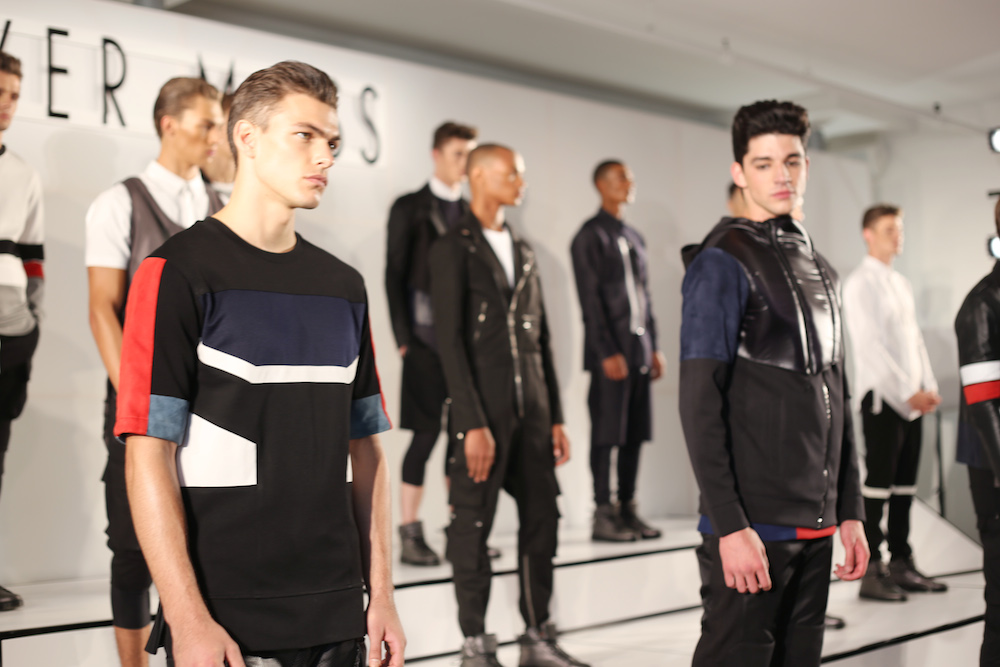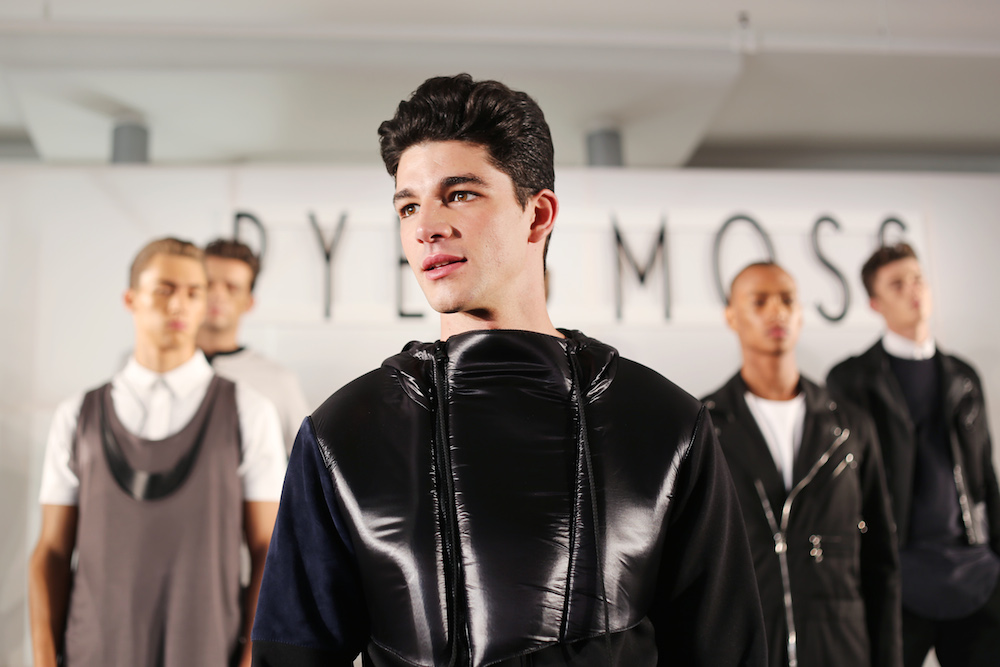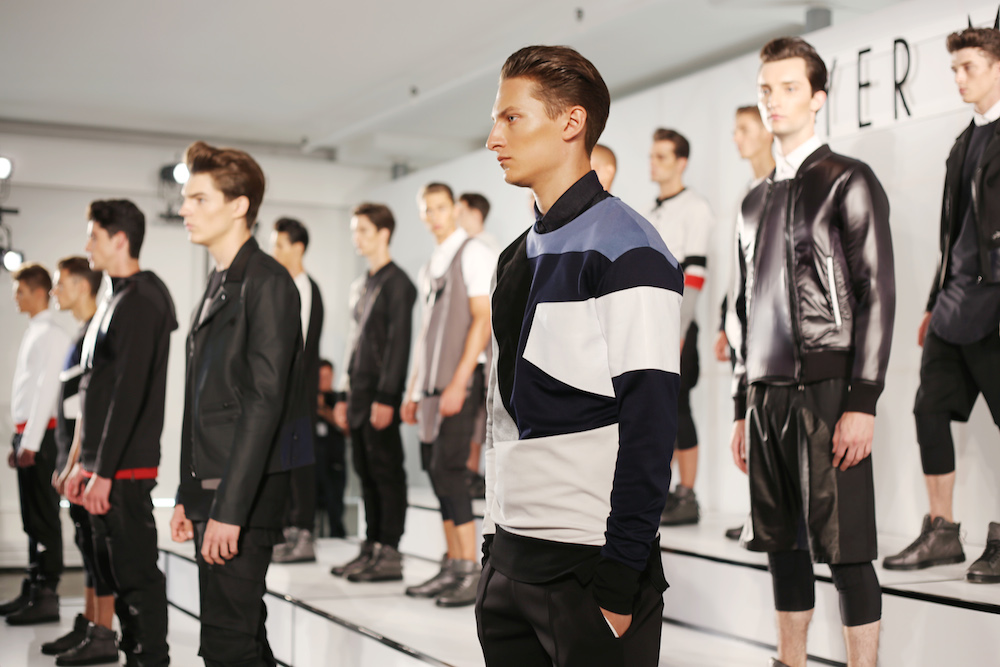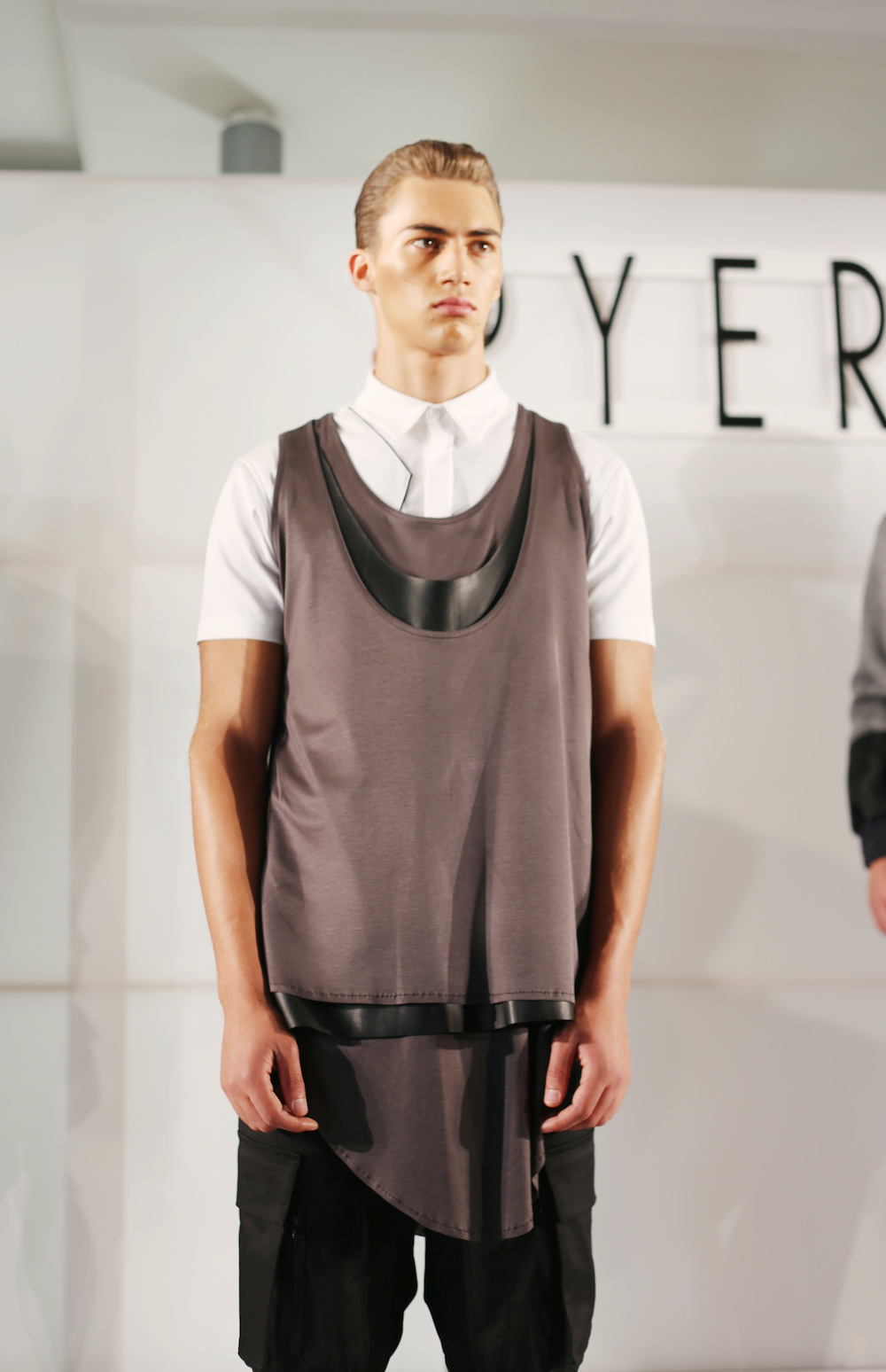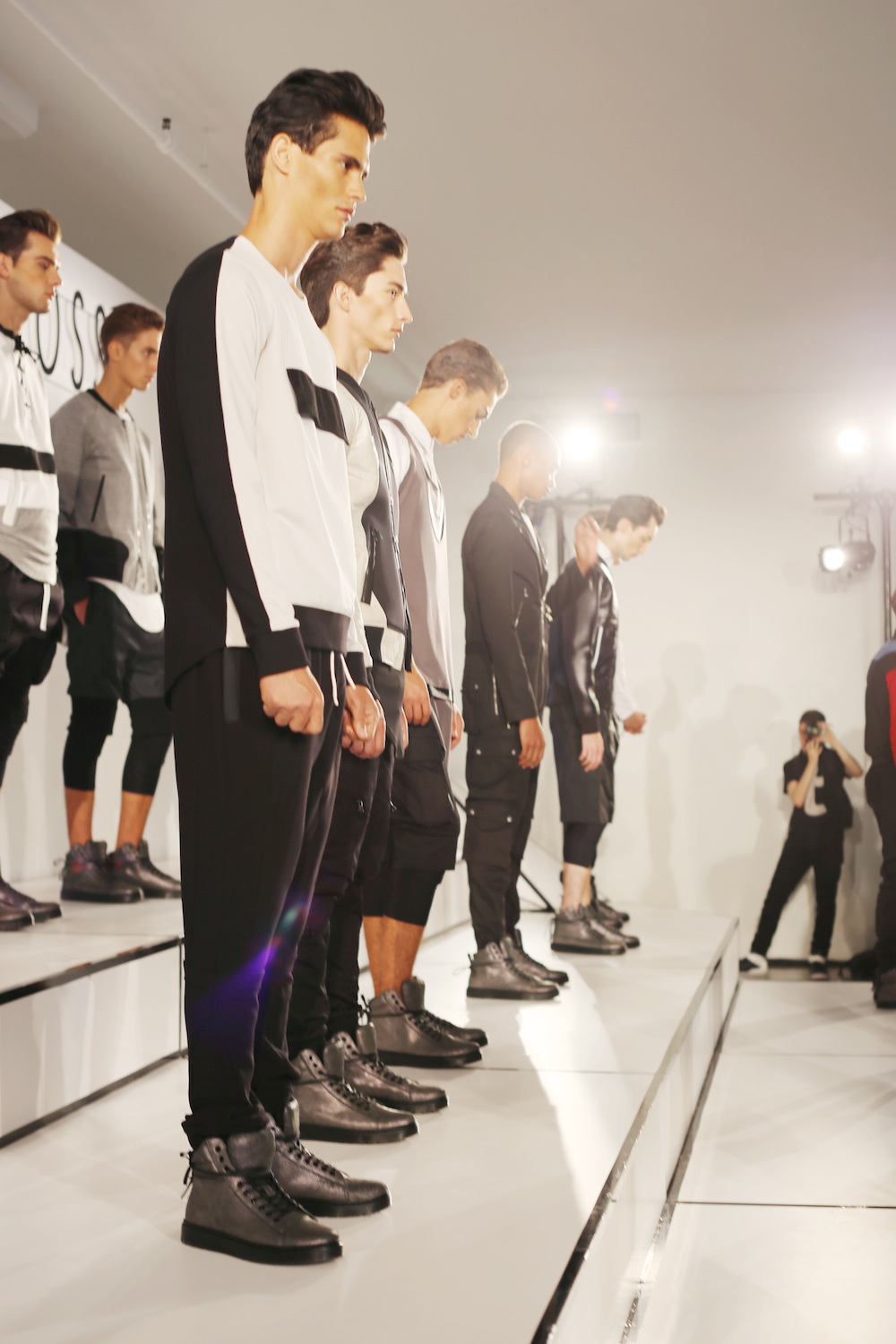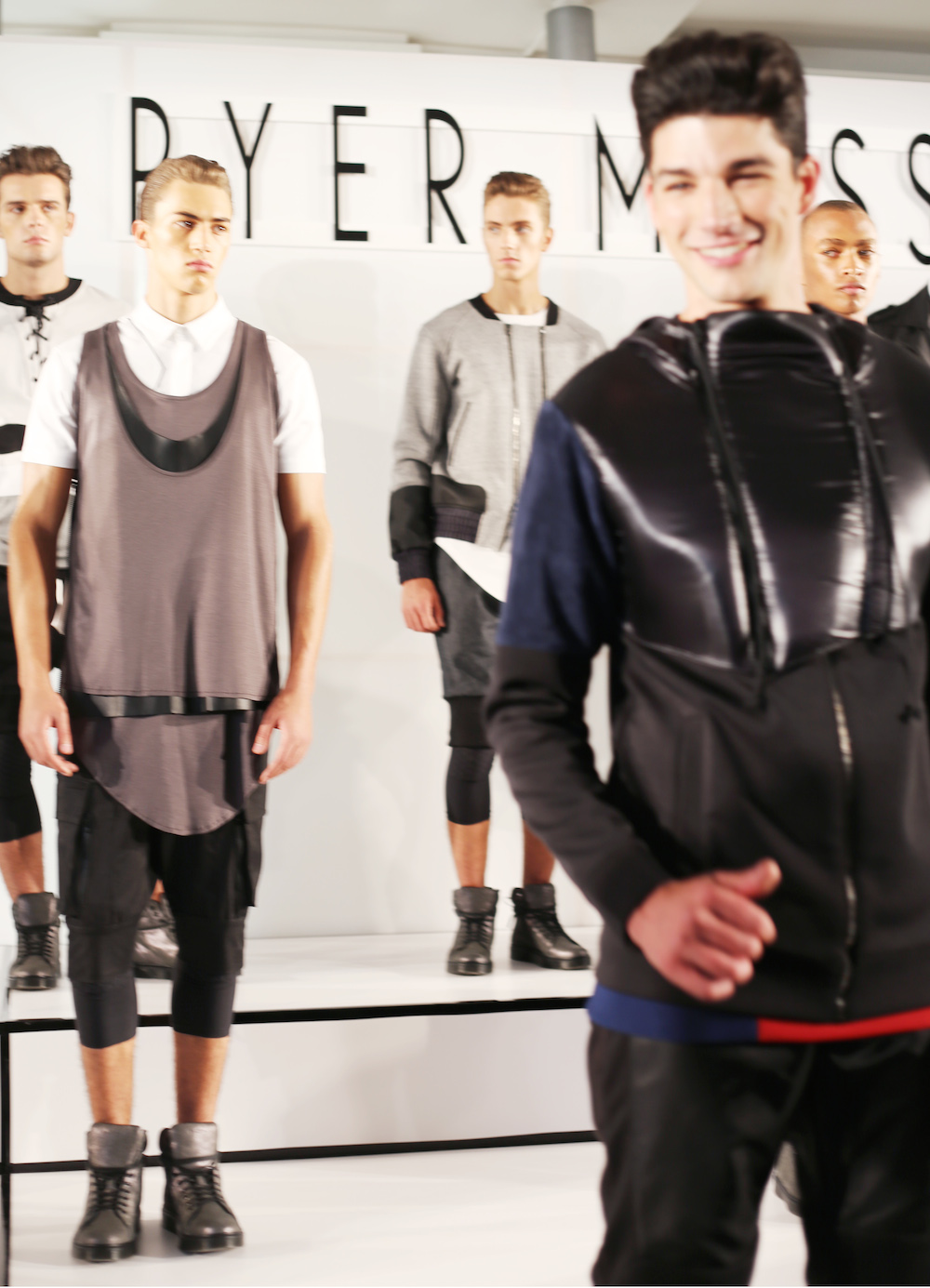 There are clothes out there that make you feel something special inside when you first see them, it's a feeling that may cause you to want to wear them. This is a familiar feeling many of us get. And then there are clothes that posses sheer magic— they get you irritated because they seem to perfectly emblematize who you are, or want to be, but you could have never conceptualized it on your own.
Menswear at New York Fashion Week has continued to evolve in fresh and exciting ways. Pyer Moss designer Kerby Jean-Raymond presented his Spring 2015 collection at Milk studios yesterday (Sunday, September 7) putting a sophisticated and futuristic manly-ness front and center. Chiseled models danced on the presentation platform and playfully smilled with onlookers – but since you came here for the clothes I should really be talking about the evolved athletic bomber jackets, color block tees and other laid-back essentials some covered with a synthetic grey material. Minimal tops found their match with elongated slouchy tanks with leather detail. Moss' dudes are cool guys with great taste who can ride a motorcycle and rock a black motto jumpsuit with silver zip detailing like it ain't no thing.