- style -
The Rules Of Style by Mark Ronson
Got a printed suit? Uptown Funk with it.
04 . 21 . 15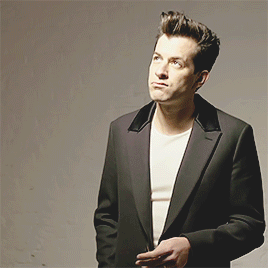 Tone it down by not toning it down at all.
Always go for retro.
Avoid standard navy and grey suits.
Don't be afraid of leopard.
Or platinum blonde hair.
Avoid solid blazers.
Wear a guitar as pants.
Glitter can work in a select few circumstances.
Avoid solid blazers.
If you project enough attitude, a pale blue be so much more than a pale blue suit.
Never forget the 90s happened.
 Mild should never be boring.
Hair is nothing more, nothing less than an accessory to punctuate your outfit.
A pompadour is never not cool.
Develop a signature hairstyle.