- style -
Season-Less Leather
As in, is that all you're wearing out, or did you leave your parka at the bar again?
12 . 03 . 14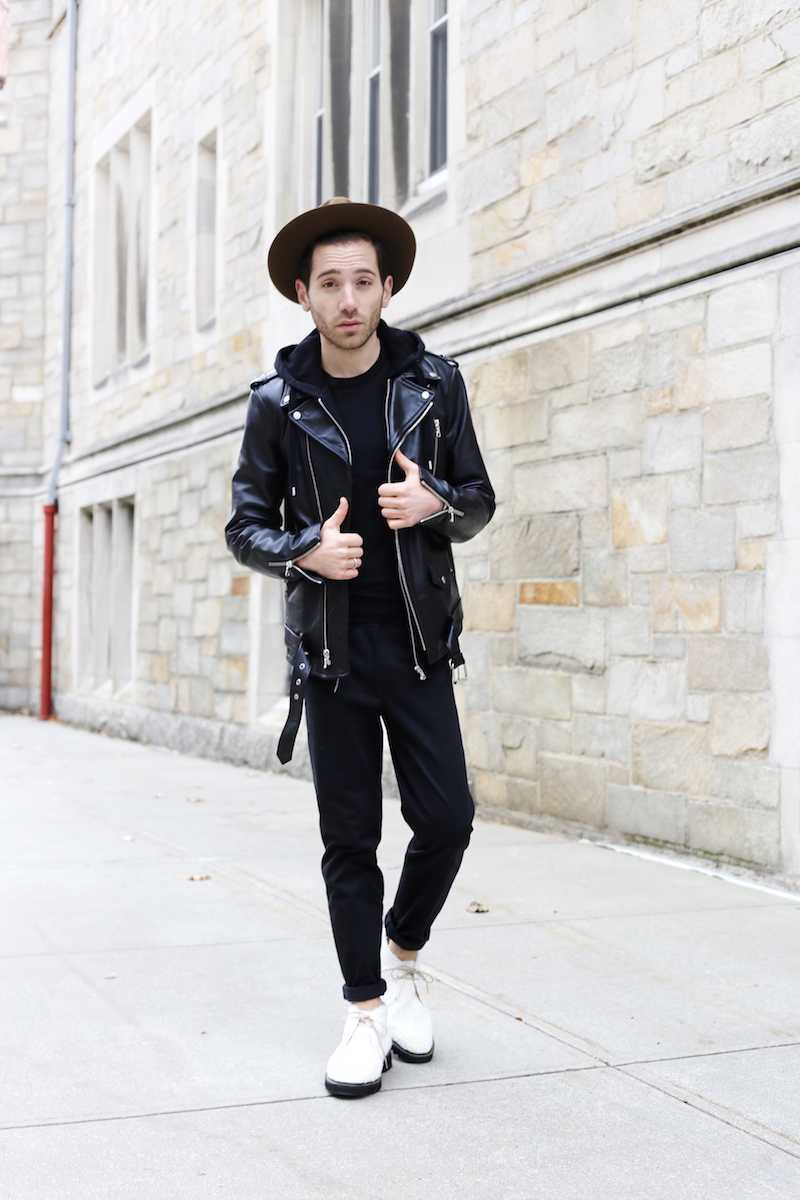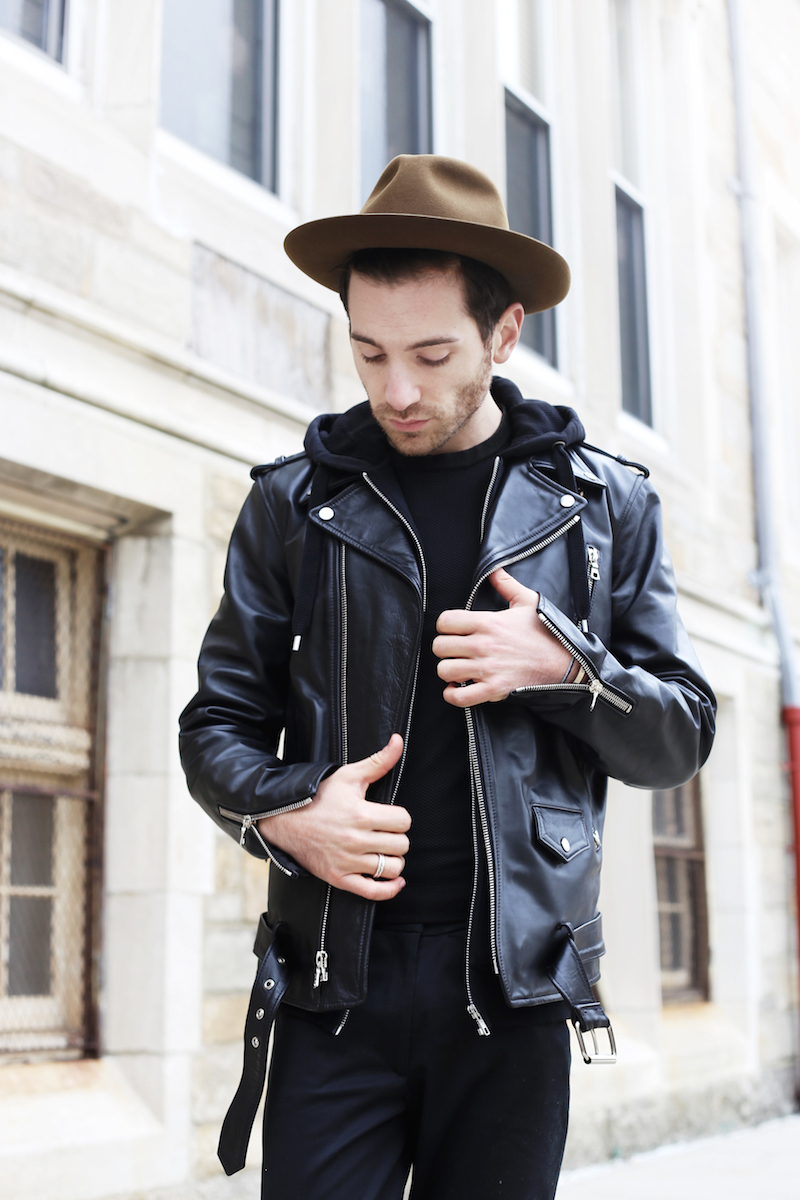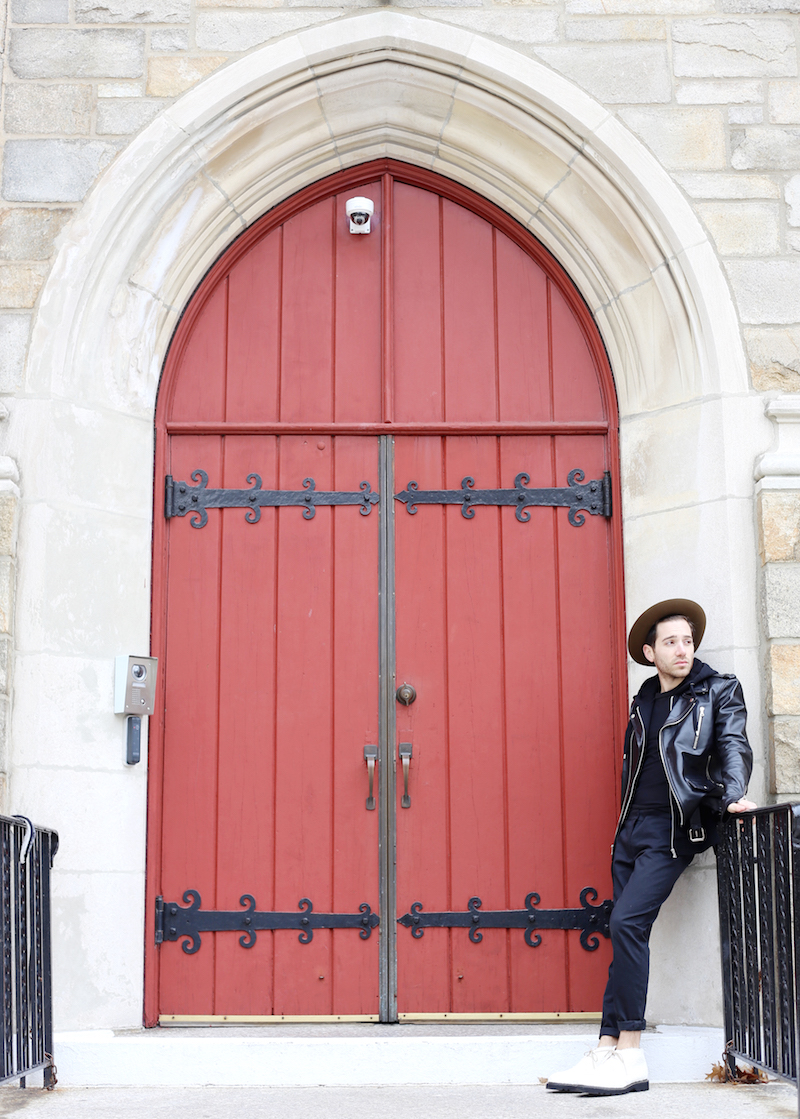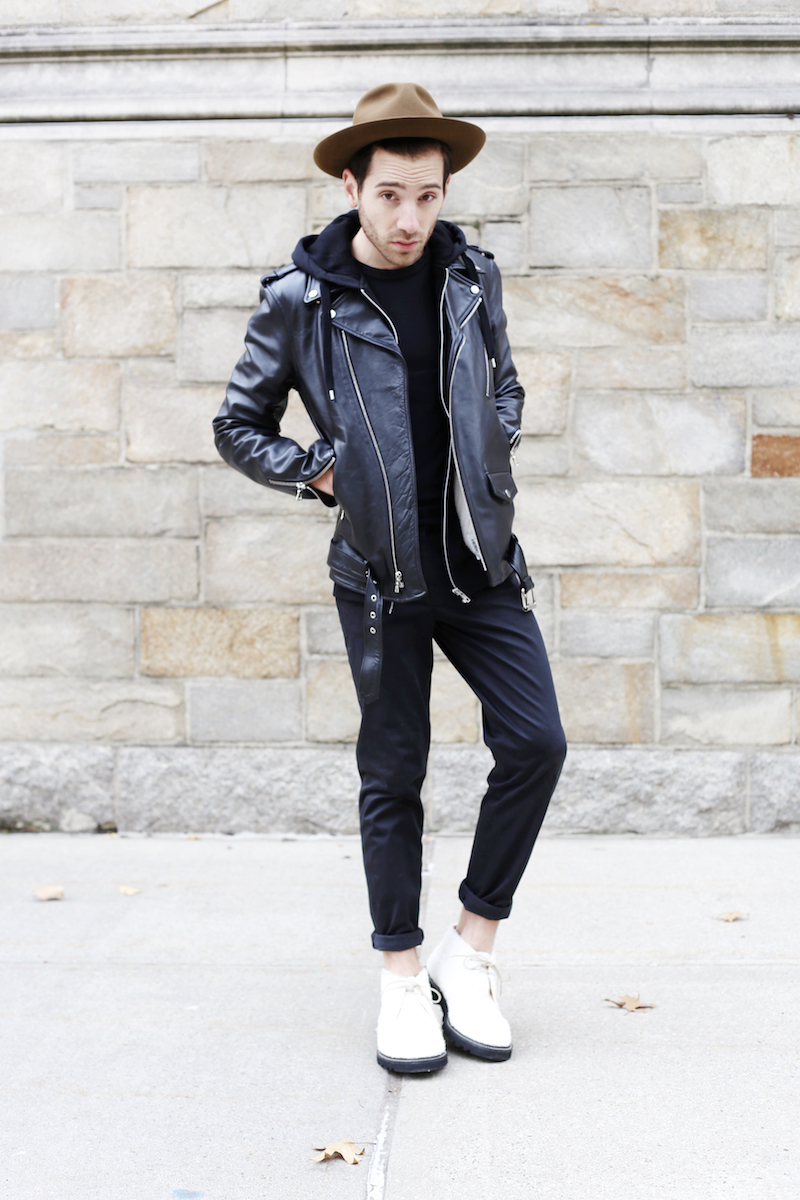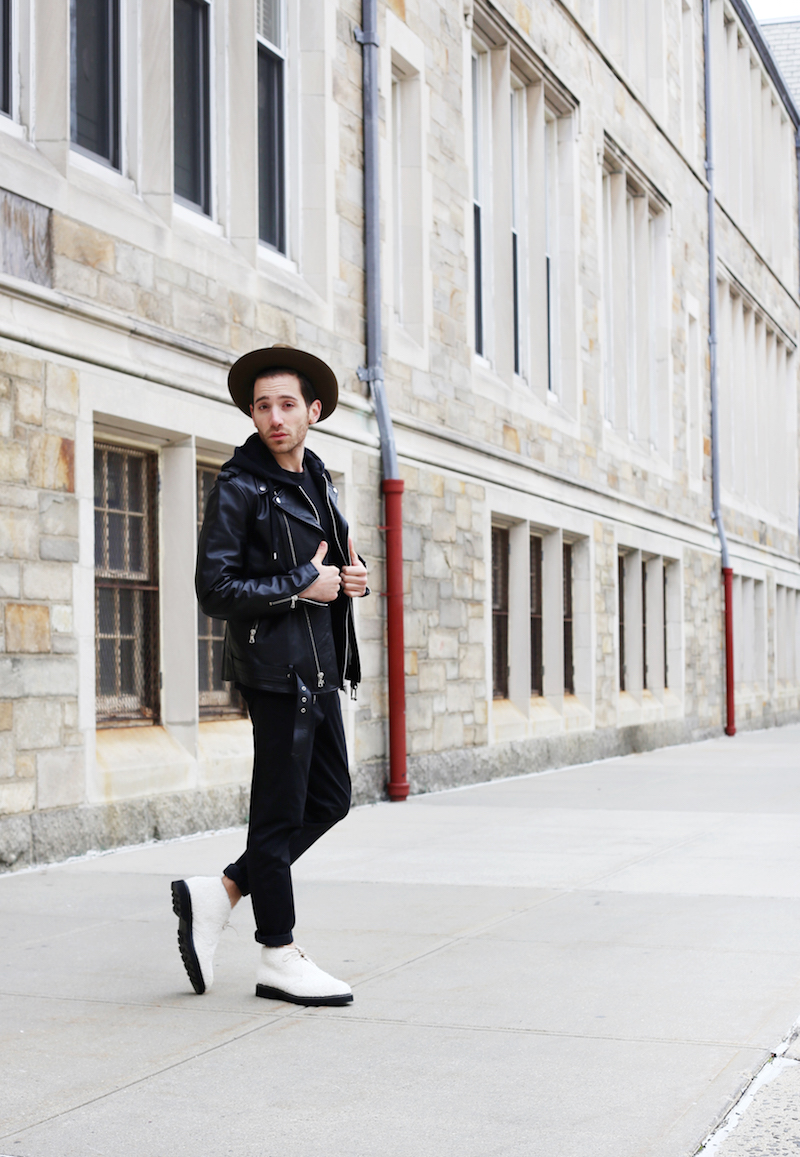 (Leather Jacket: Jack Henry New York/ Pants: Jack Henry New York/ Sweatshirt: Alexander Wang/ Shirt: Zara/ Shoes: Mark McNairy/ Hat: Worth & Worth)
Leather always made me feel so much cooler then I ever was, or could be. There is something about its special sheen and the way it feels on your skin. It's sexy, erotic and, for me, season-less. Yes season-less leather does exist. Although it's not so much a particular item as it is about the way you wear it.
Today I was all about leather, second skin black trousers that I wear, um, a lot, my black knit from Zara (one day I'll put that to bed), and a not so classic white chuck boot. Somehow it comes together. Leather is not a seasonal thing. If you love it, you love it no matter how the temperature plummets or no matter the height of the piles of snow that grow ever so rapidly around sidewalks. Leather just makes everything hotter.
Yes I know it's not the most practical item to get through the upcoming polar vortex with three weeks of single digests. However, as I mentioned last week, it's all about layering.
A leather biker jacket is never not cool. I wear it year round and layer this Jack Henry New York jacket through the winter season. The key is to keep the look monochromatic.
Invest in a gentlemanly leather jacket you love, put a system in place to keep warm in them (for instance: always layer at least 4 layer: a t-shit, a Henley, a hoodie and the said jacket), and try to make it through the winter with it. You'll look good.