- style -
Shop Fashion Week: Gingham Strong
Gingham down with ya bad self.
02 . 25 . 15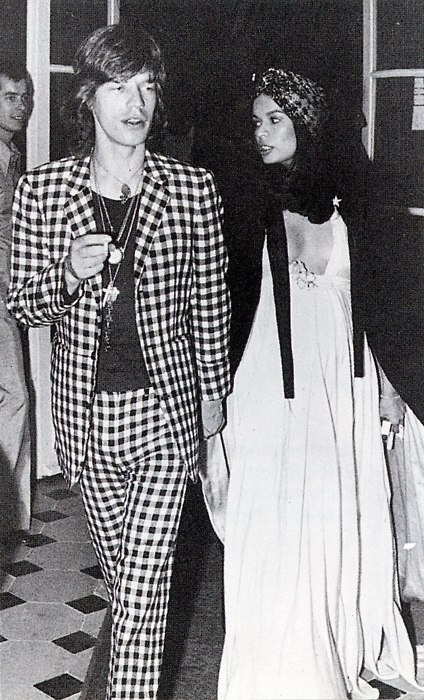 Remember when gingham used the be sexier the leopard print? Before it became synonymous with prep and boring boyfriends? When people like Mick Jagger rocked it like like leather? Luckily there is a gingham shirt happening.
Gingham turned out to be a leading print at the menswear shows during fall 2015 New York Fashion Week.
Remember last summer when an Instagram was conceptualized titled That J.Crew Gingham Shirt? Just in case you need a refresher the account was dedicated to chronicling each and every appearance that shirt makes. You know, the one you're super sick of seeing on basically every one of your straight guy friends. New York Magazine's The Cut named it the 'Official Shirt of Boyfriends.'
Were we too quick to judge the check? Or did we forget how Mick  slashed the look in the '60s?
After all the patterns relevance in the '60s Mod scene links it with strong English brands such as Ben Sherman, Fred Perry and Pretty Green. The check has also played a major part in preppy looks and brands such as Ralph Lauren, Gant and Tommy Hilfiger. Basically if you are a modern stylish gentleman, you are rocking some sort of gingham style.
We know it can be proper, but somewhere along the way we forgot it can also be edgy.  It can really take on any form. It's pretty much like Mystique from X-Men.
Typically when you think of a check pattern for fall and winter, you think of lumberjack plaids and '90s style checks. This season designers have harnessed the gingham print, that's typically associated with summer, and placed it on unsuspecting fall essentials.
A nod to '60s Mod style turned up at Marc by Marc Jacobs, John Elliott + Co, Tomi Weiland and J.Lindeberg in the form of all-American gingham prints that beg to be worn by the type of guy that inspires trips to Coney Island in the fall. 
Gingham is just universally flattering. So why not wear it now and forever? Go gingham strong  and get your shop on below.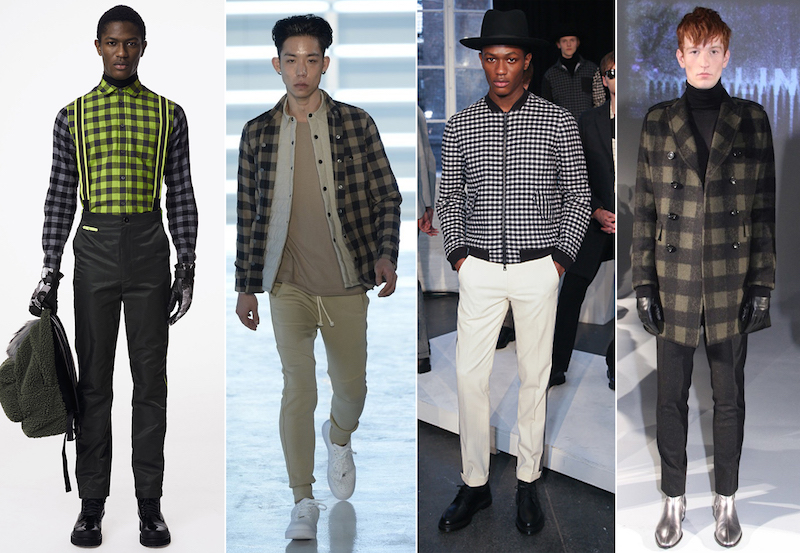 – YOU MAY ALSO LIKE –
23 FALL 2015 NYFW LOOKS TO BORROW FROM THE GIRLS
I BE ON MY SUIT AND HAT AT NEW YORK FASHION WEEK