- style -
Sporty Spice
The most underrated Spice Girl.
08 . 14 . 14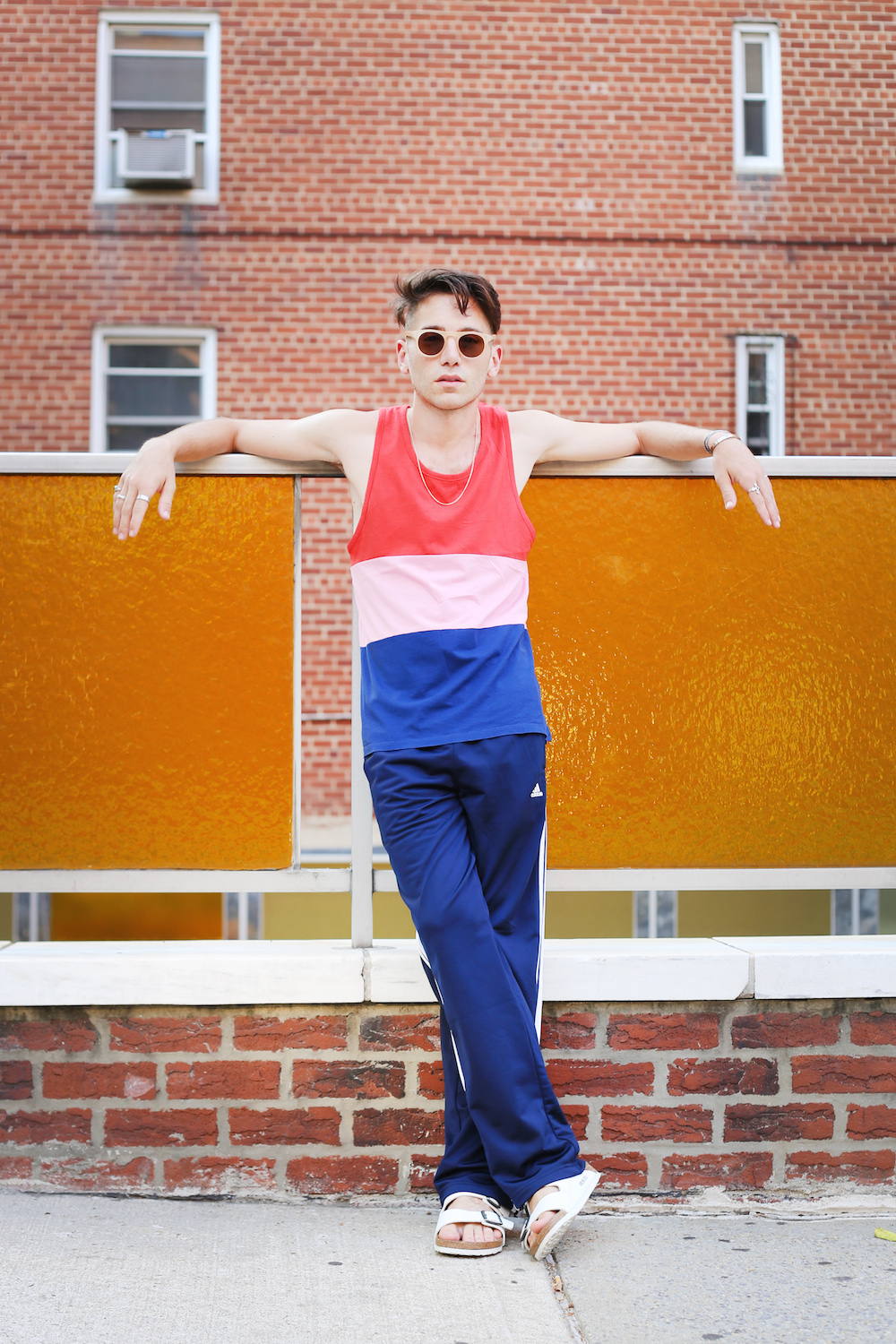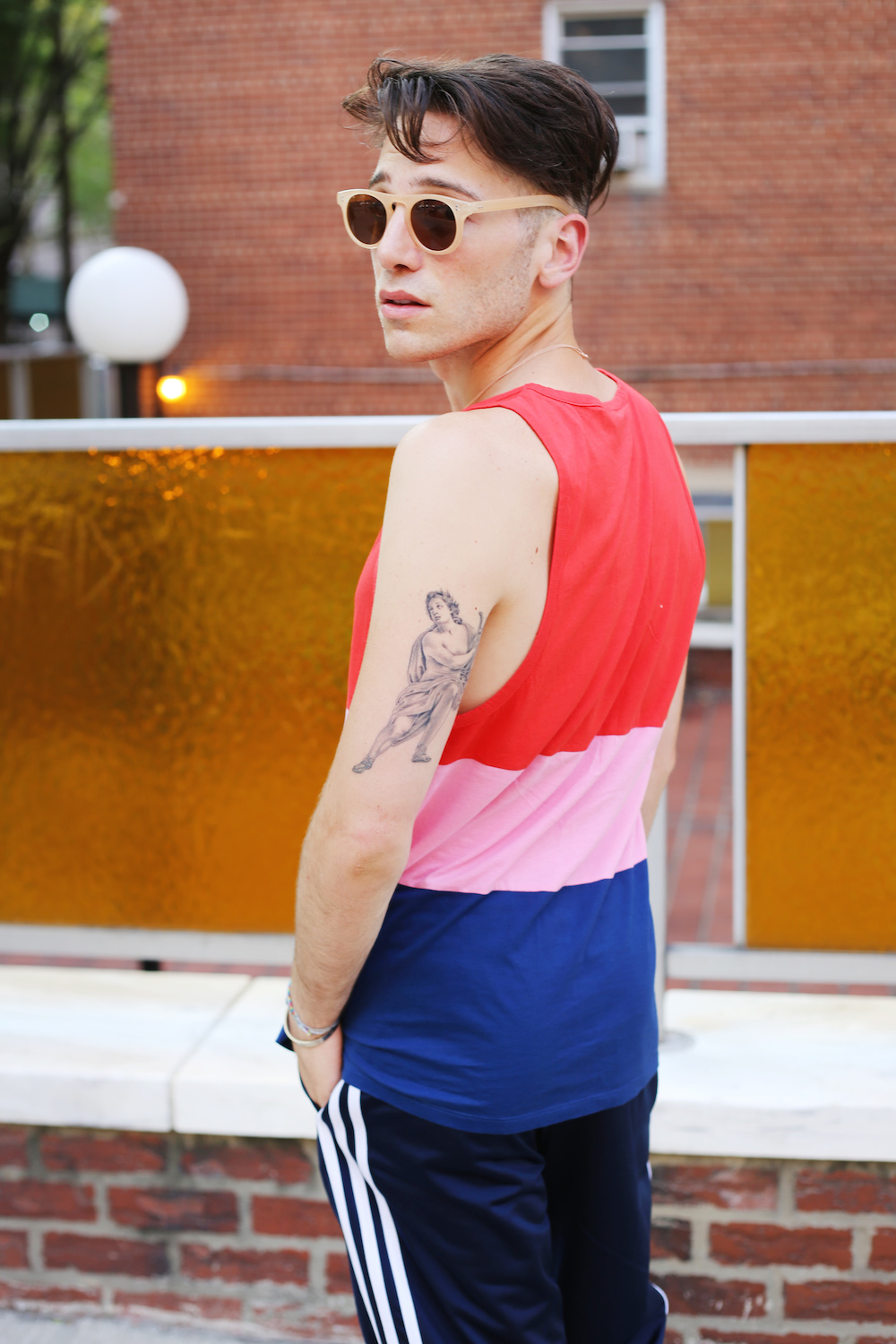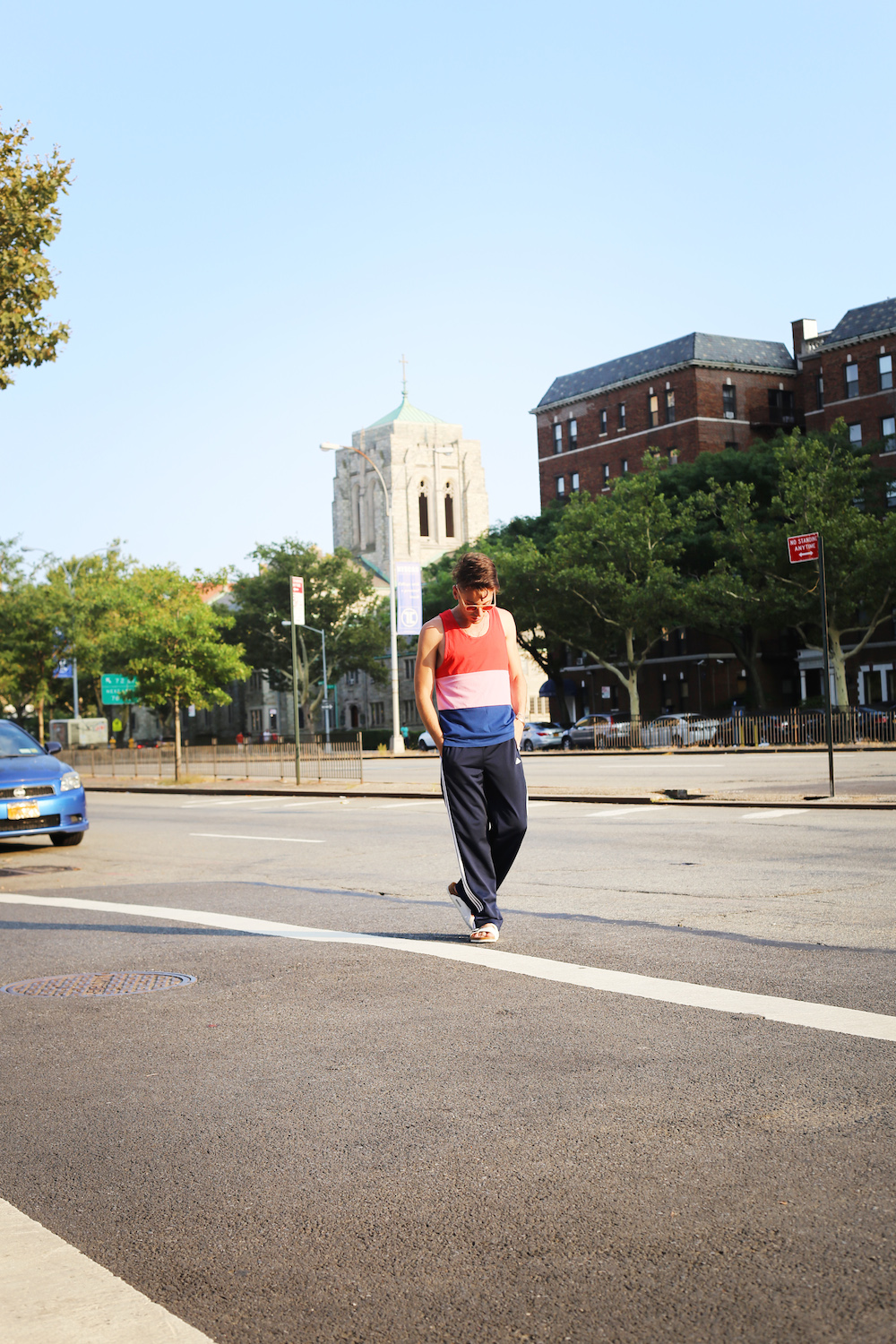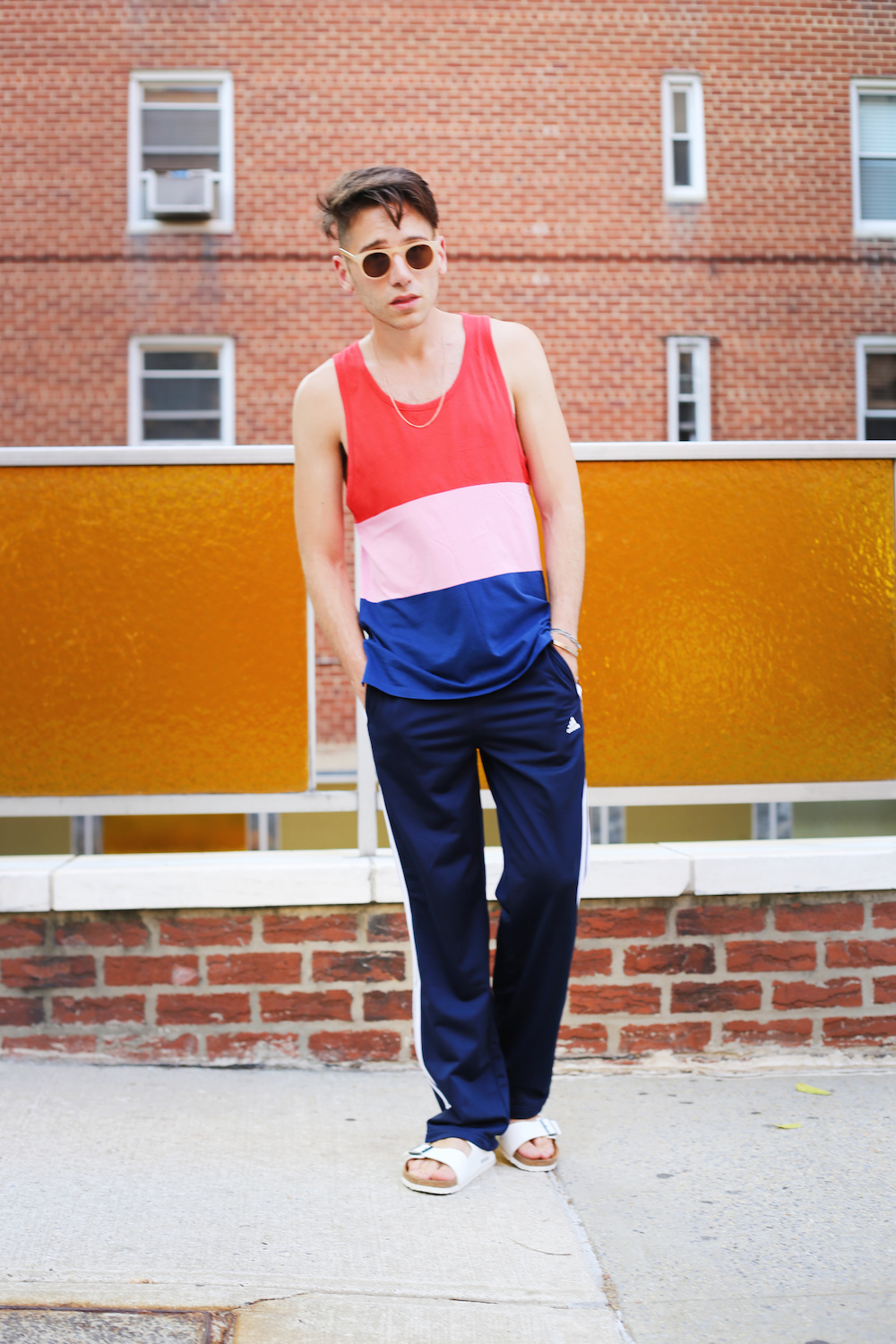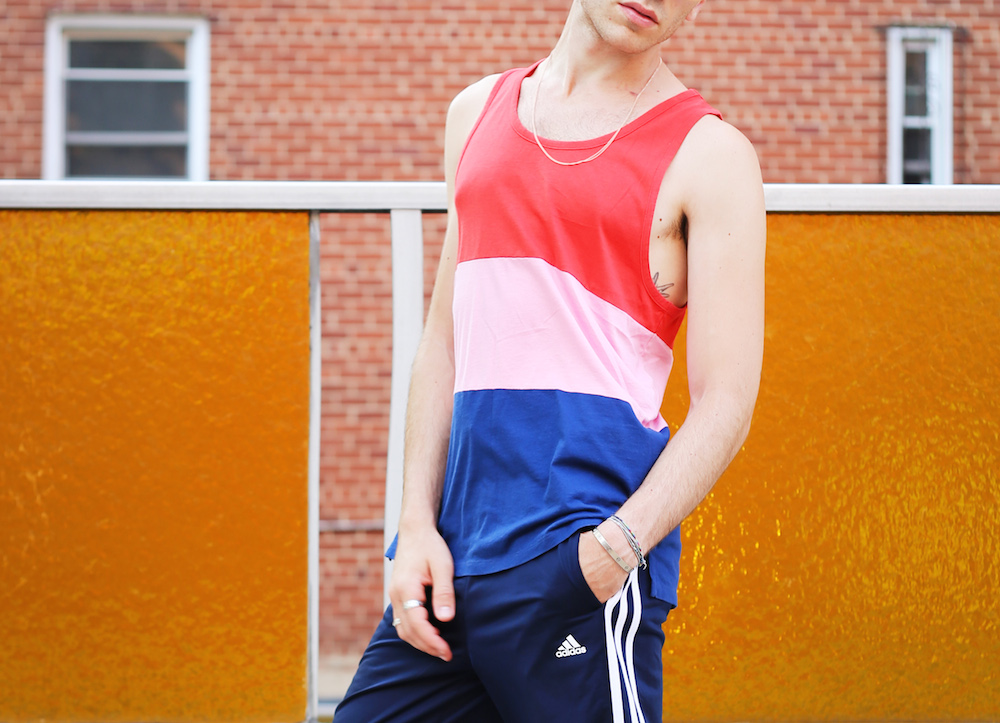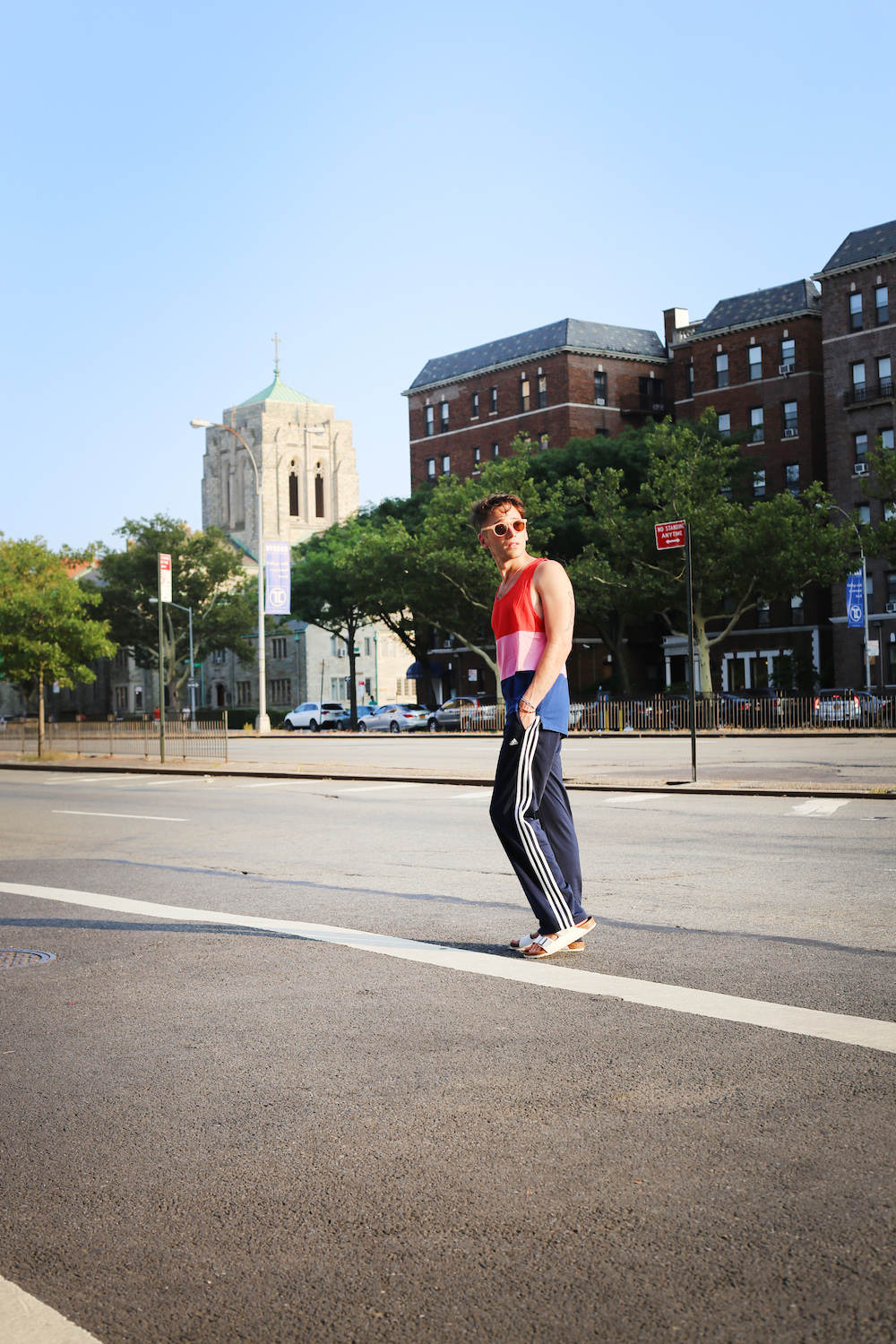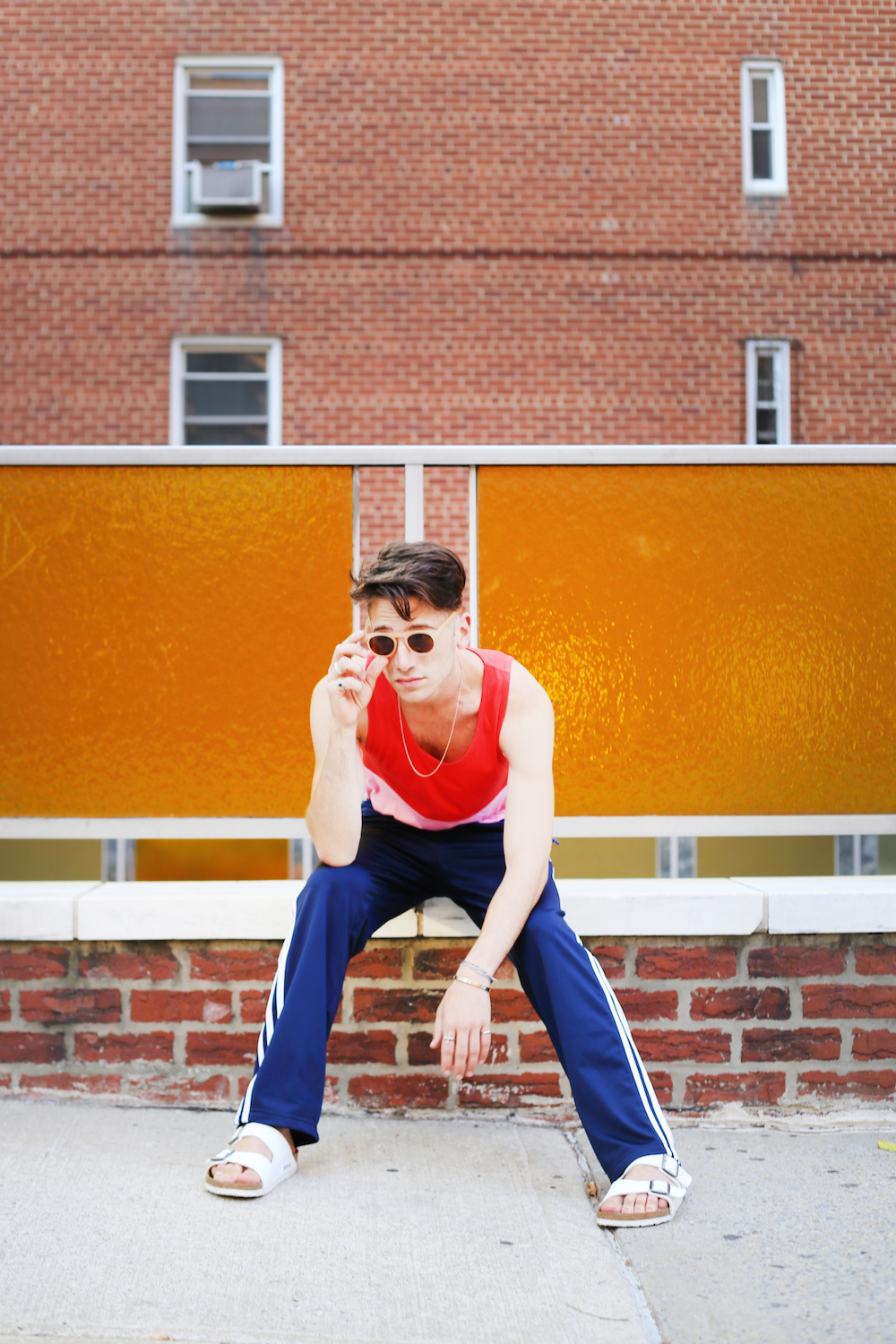 (Shirt: Marc by Marc Jacobs/ Pants: Adidas/ Shoes: Birkenstock/ Sunglasses: Vintage) 
After getting back from Montauk last week my skin needed a pause from the delightful rays of the sun.  So I dove onto my sofa, ordered Seamless for lunch and hit up Netflix. I made a wonderful Netflix discovery last Saturday that I must share. Spice World was streaming. I first got the movie as a cassette tape when I was in fifth grade and brought it to school to show off to my friends the first day I got it. Back then my favorite Spice Girl was Posh, obviously. Out of the five identifiable emotions crafted into female singers, I connected with Victoria. I felt her pain as she wondered whether to wear the little Gucci dress or the little Gucci dress. But I have to admit, after watching the film again I came to the startling realization that I have a new favorite girl, Sporty Spice.  Aside from her arguably being the most musically gifted of the bunch, she rocked some killer effortless looks in the film including tearaway Adidas track pants, edgy crops and could kick really, really high.  So today I'm working on my high kick and channeling Mel C in Marc by Marc Jacobs and Adidas.