- style -
I Be On My Suit and Hat At New York Fashion Week
Hey baby, we don't mind all the watching.
02 . 11 . 15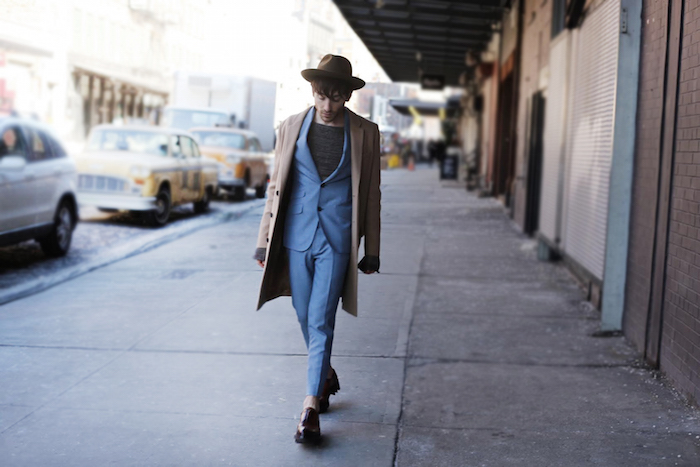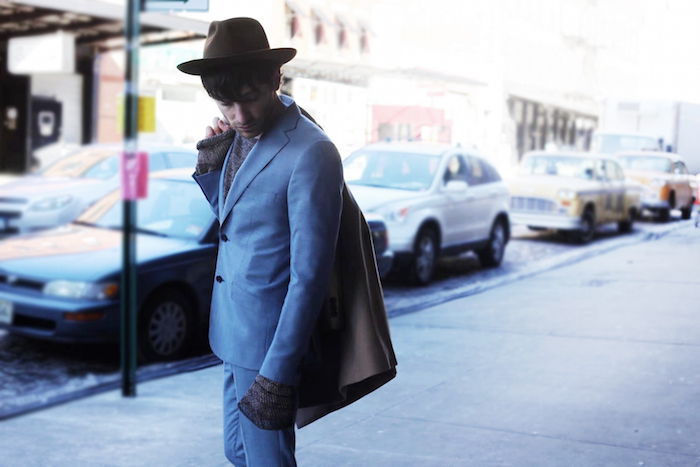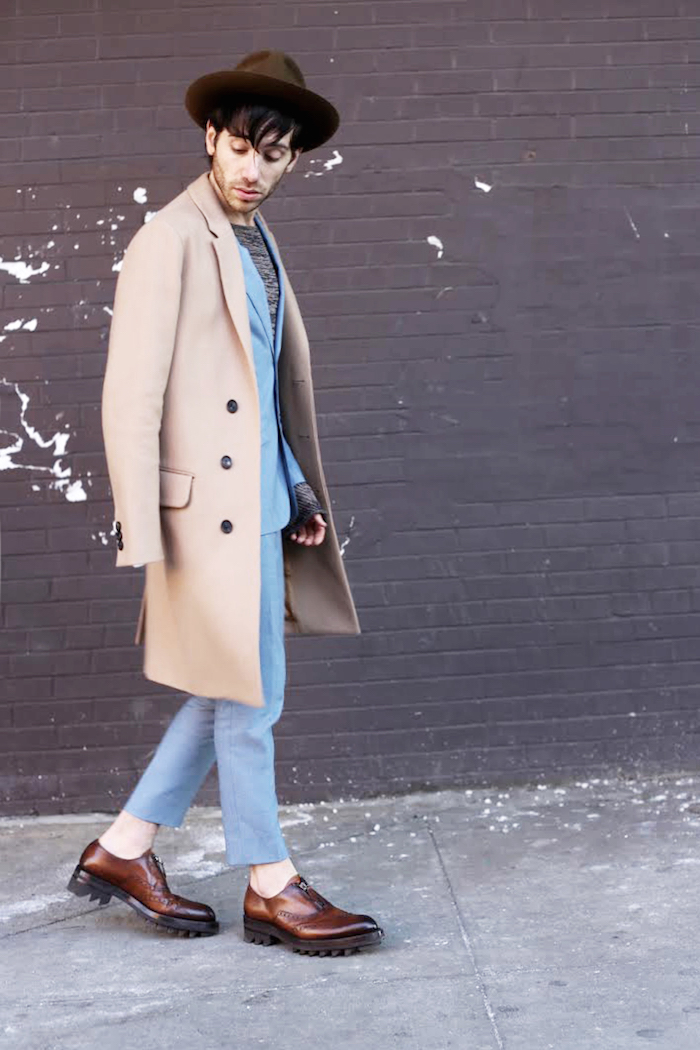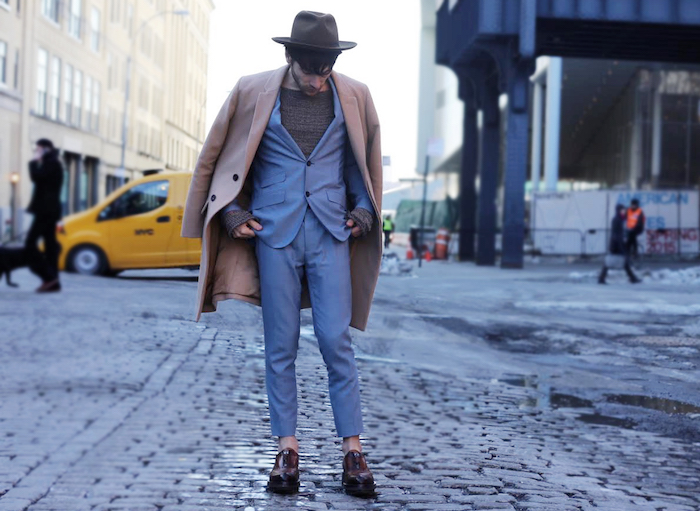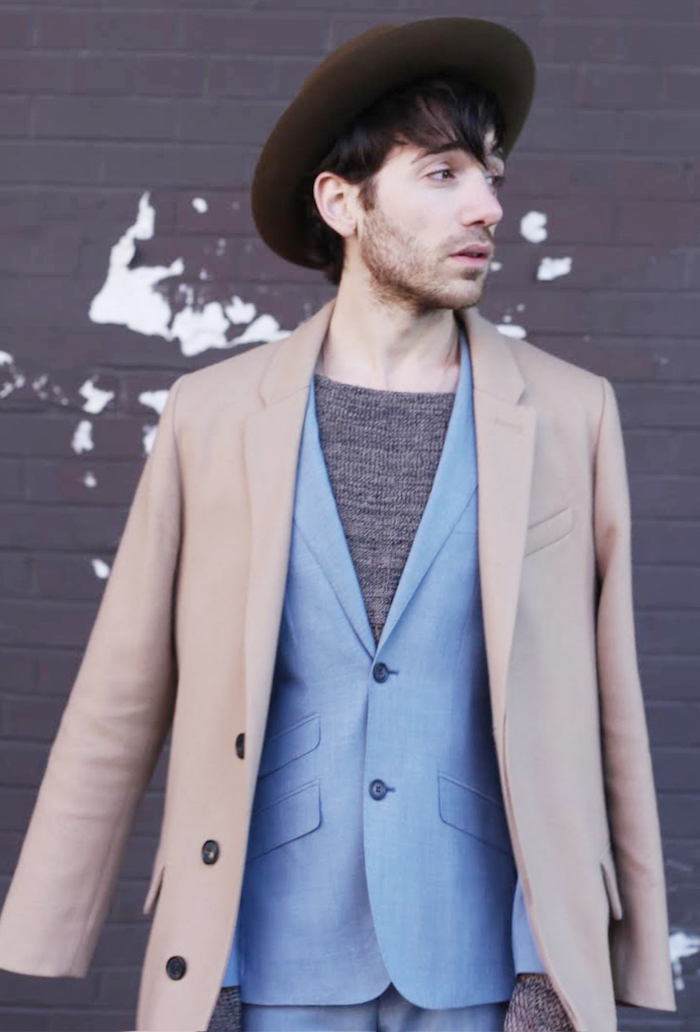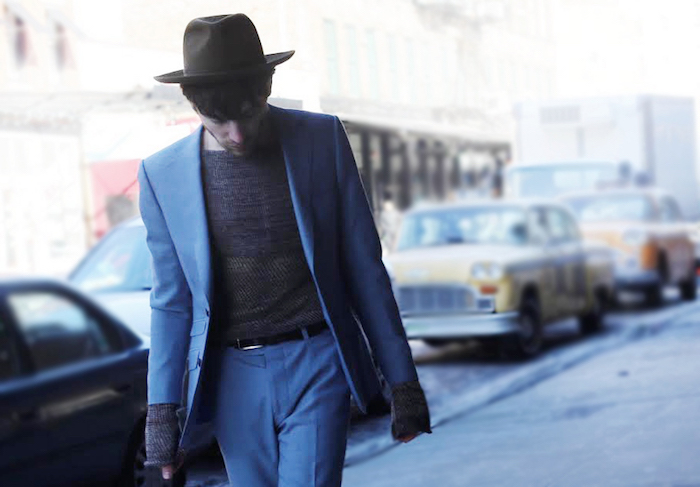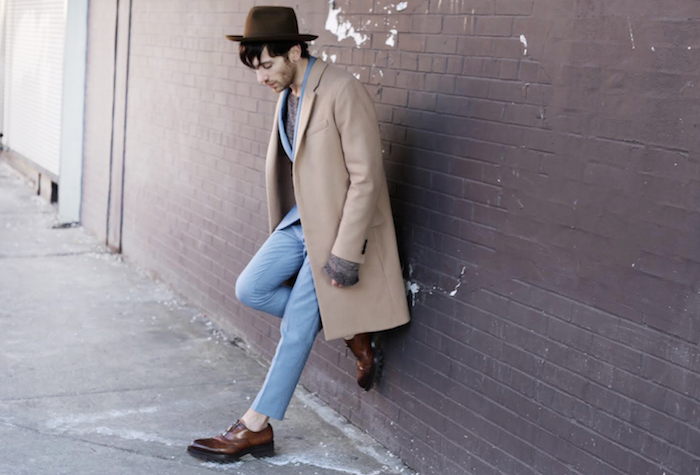 (Coat: Carven/ Suit: Moods of Norway/ Knit: Vivienne Westwood/ Shoes: Prada/ Hat: Worth & Worth) Photo: Adam Lee
The first day of New York Fashion Week has barely happened, (that's because it really starts tomorrow) but I'm already suited up for Men's Day. Which is really the best day of NYFW.
After laying in bed for more the 45 minutes this morning contemplating what on earth to wear in this frozen tundra known as NYC, I finally decided to put clothes on.
Since it was practically spring break today with the sun shinning and temperatures climbing to an all time high of 35 degrees, I decided to wear a lightweight knit by Vivienne Westwood complete with a sheer crop-top illusion bottom.
I paired the netted knit with two jackets to protect my abs from the icy punch of the wind. For the first layer I turned to a pale blue suit by Moods of Norway and topped it off with a nude Carven topcoat. I grounded the look with brown Prada platform oxfords and a matching hat by Worth & Worth.
Update: My abdomen is freezing!
– YOU MAY ALSO LIKE –
HOW TO: TURN SUMMER WHITES TO WINTER WEARABLES
THE BOHEMIAN MARINER HITS NEW YORK MEN'S DAY
THE BIRTH OF THE ROMASEXUAL: A NEW MALE PIN-UP