- style -
Suited Up At New York Fashion Week Men's, Day 1
Brown, checkered and cool.
07 . 14 . 15
You can go for that salad of a summery outfit, or allow yourself to be really hungry for the thing you've actually been craving. The veggie burger of looks, also known as the Fall 2015 brown plaid suit.
I threw away one of my crop tops this morning. It was a frustrating experience, chiefly because the crop is vaguely irreplaceable. It was an old to shirt I wore as a pudgy child. I put it on today with a pair of white trousers and was just about to head to the Public School show when my boyfriend told me I was one stain away from looking homeless. After tossing it, I got me thinking about fashion.
I am never not a proponent for the seasonally in/appropriate look. So I passed on that summery look and sense of nostalgia and went for a Fall 2015 Vivienne Westwood suit. I don't have the patience to wait for bananas to ripen, much less fashion. So why wait to wear your favorite fall look? I know it doesn't sound novel — but that's because it's not. So I suited up at New York Fashion Week: Men's Spring 2016 in a Fall 2015 look. The time to wait is never now.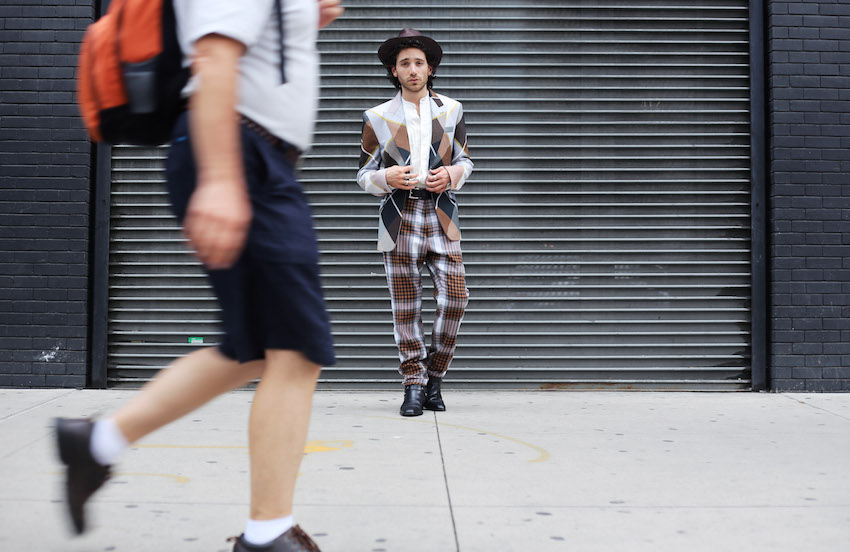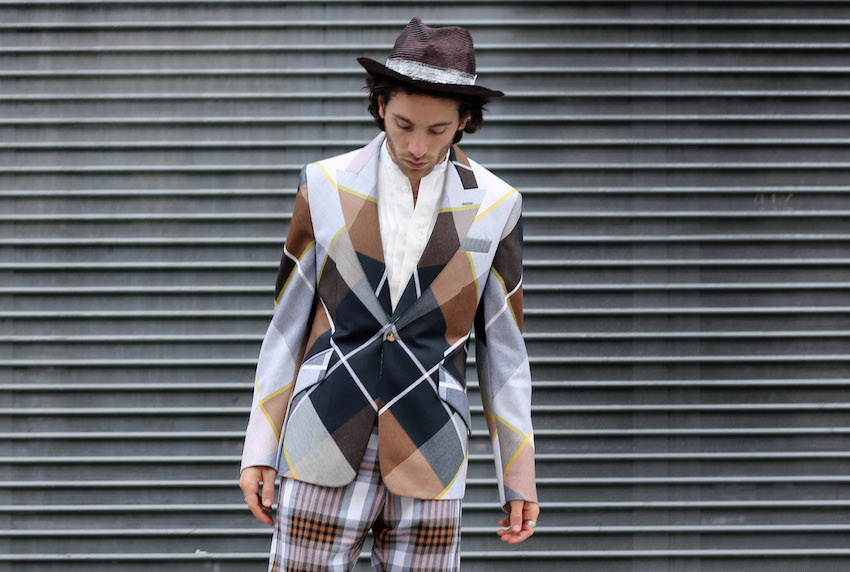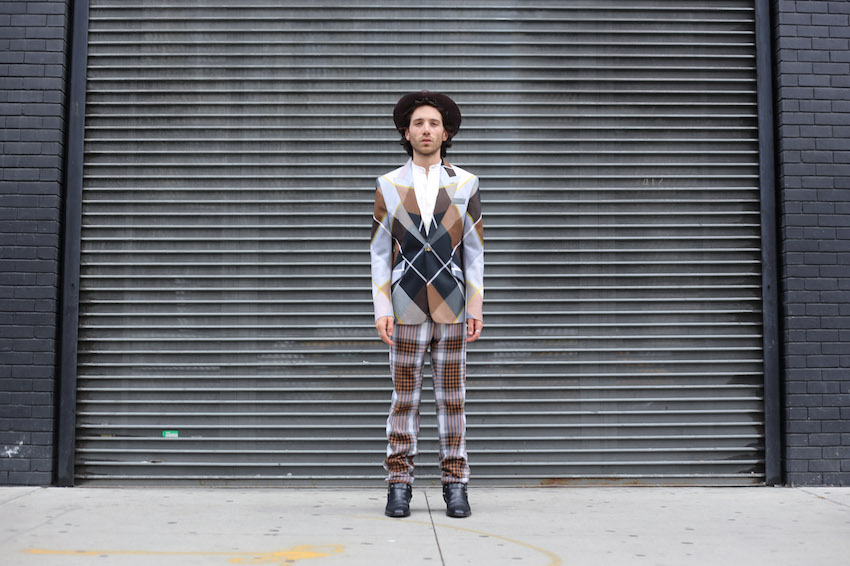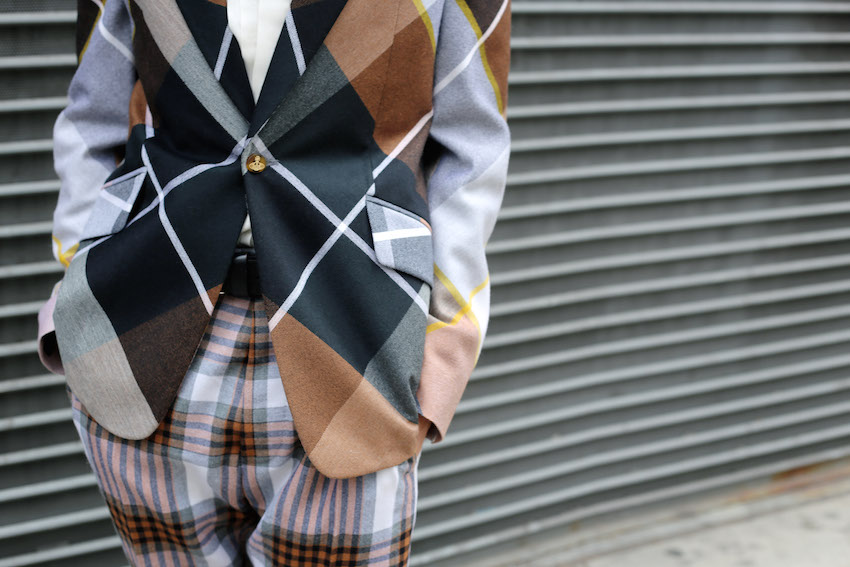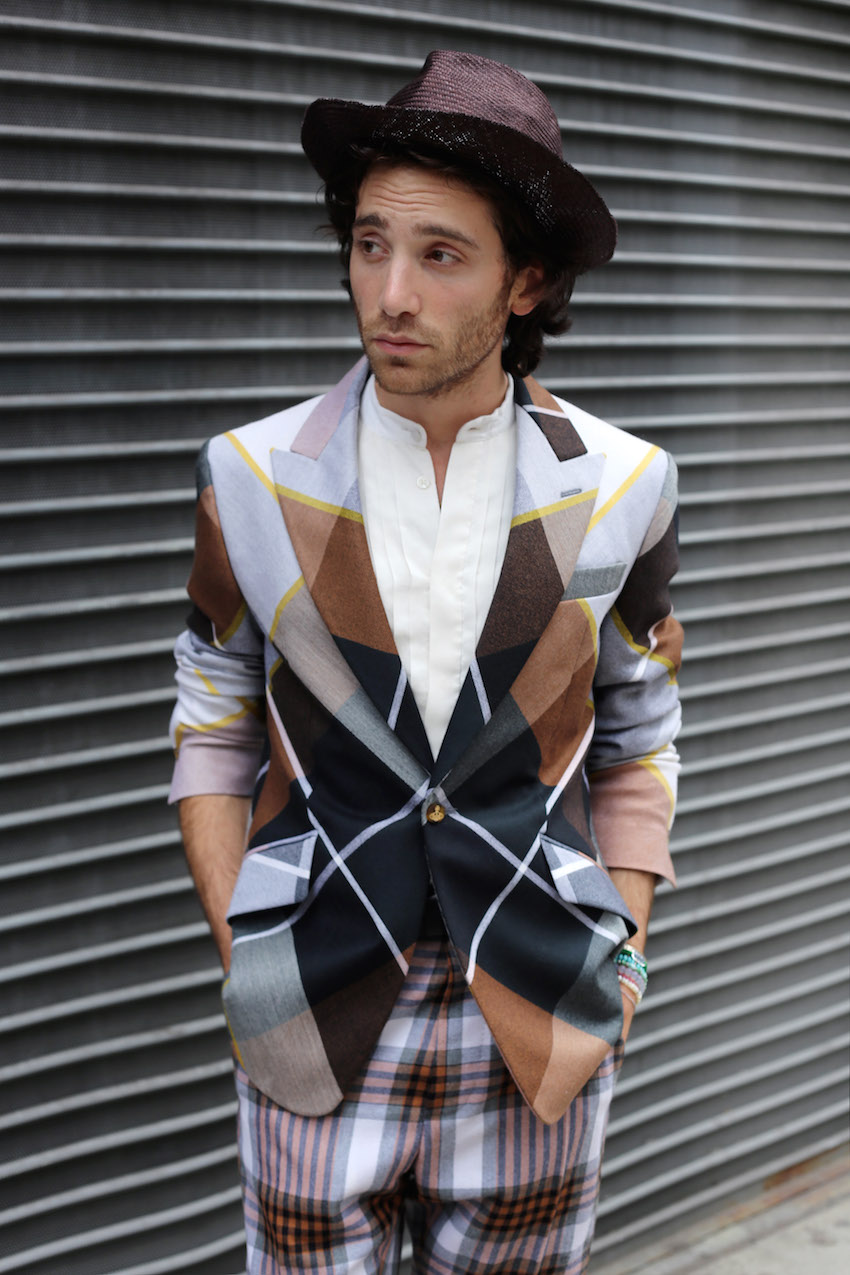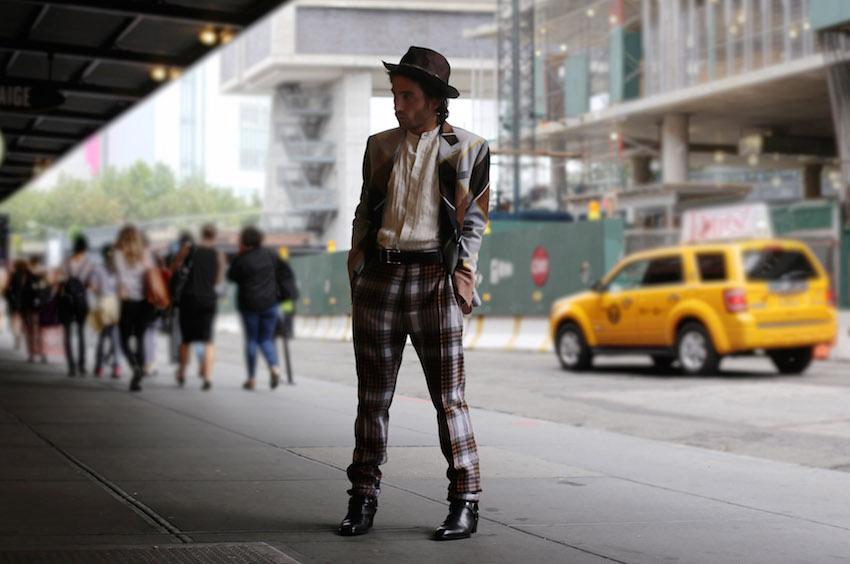 (Suit: Vivienne Westwood/ Shirt: Paul Smith/ Hat: Mühlbauer/ Shoes: Saint Laurent)  
 – YOU MAY ALSO LIKE –
GET YOUR MIX ON: NEW YORK FASHION WEEK MEN'S STYLE
FLOWER DESIGN, DAY 1: THESE FLOWERS EFFING ROCK