- style -
Suited Up for Fall, Like It's 1975
Confession: Sometimes I hate wearing a shirt with a suit.
10 . 15 . 18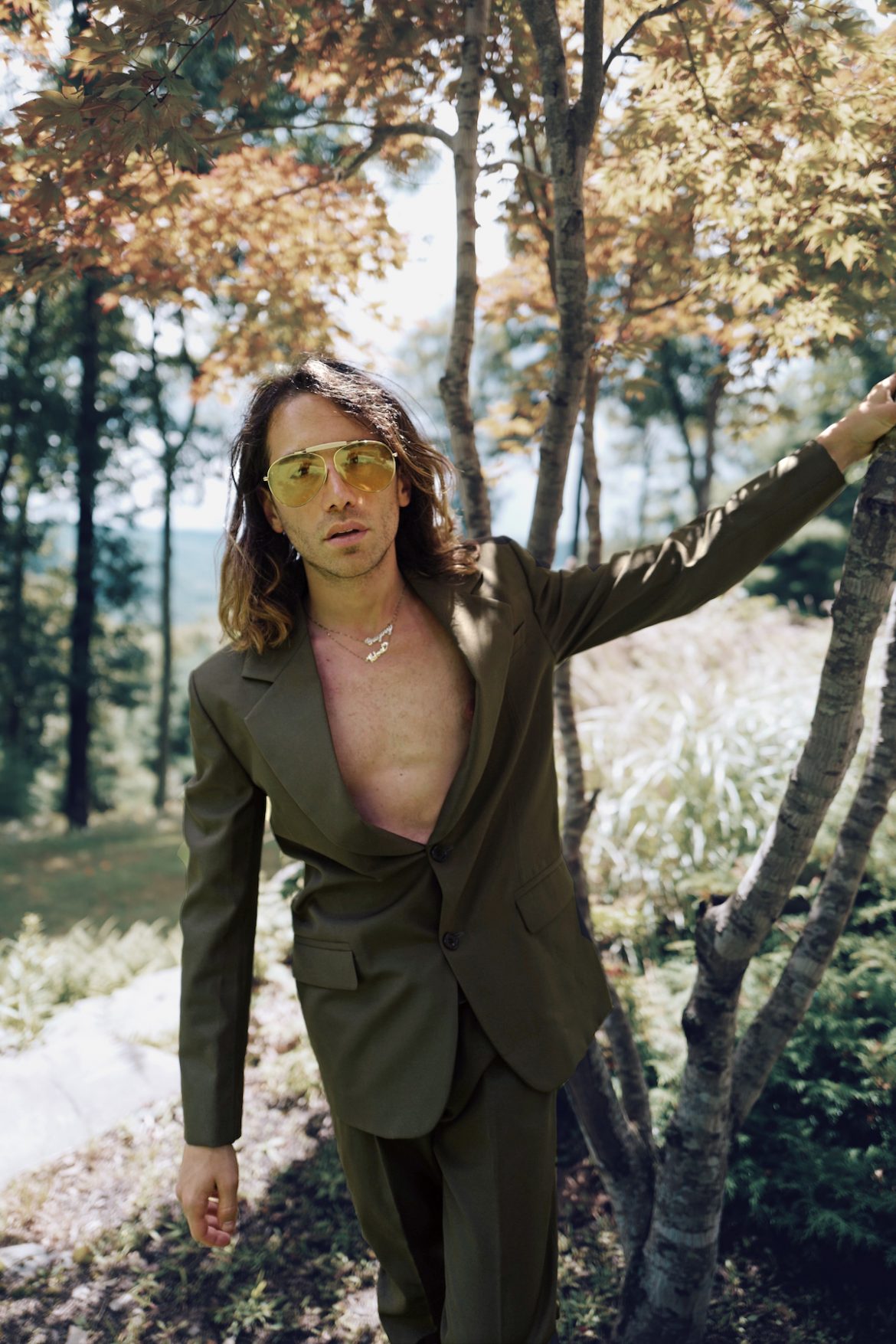 Every Autumn I start to think it's about time for me to invest in a another good suit, and since "true adult me" is a ways away from manifesting, practicality isn't my main concern. This year I decided to get my hands on a deep green number not unlike the one worn by Salt-N-Pepa and Spinderella in the 90s. I typically go for a bubblegum pink situation or melodramatic purple option during the crisp fall months. But this year I am feeling green.
During fall I also become re-obessed with many 70s-era fashion icons I keep in close circulation. Bowie, Jagger, Mercury, they all seem so fall to me. I may have been born in 1988, but those wonderful groovy 10 years sway my sartorial leaning, and that never feels truer than in the fall.
So here is my new suit. A hunter green number from Acne Studios that I styled without a shirt because why the hell not? I just turned 30 not 300. Also I added extra 70s vibes with the yellow frames and black leather converse.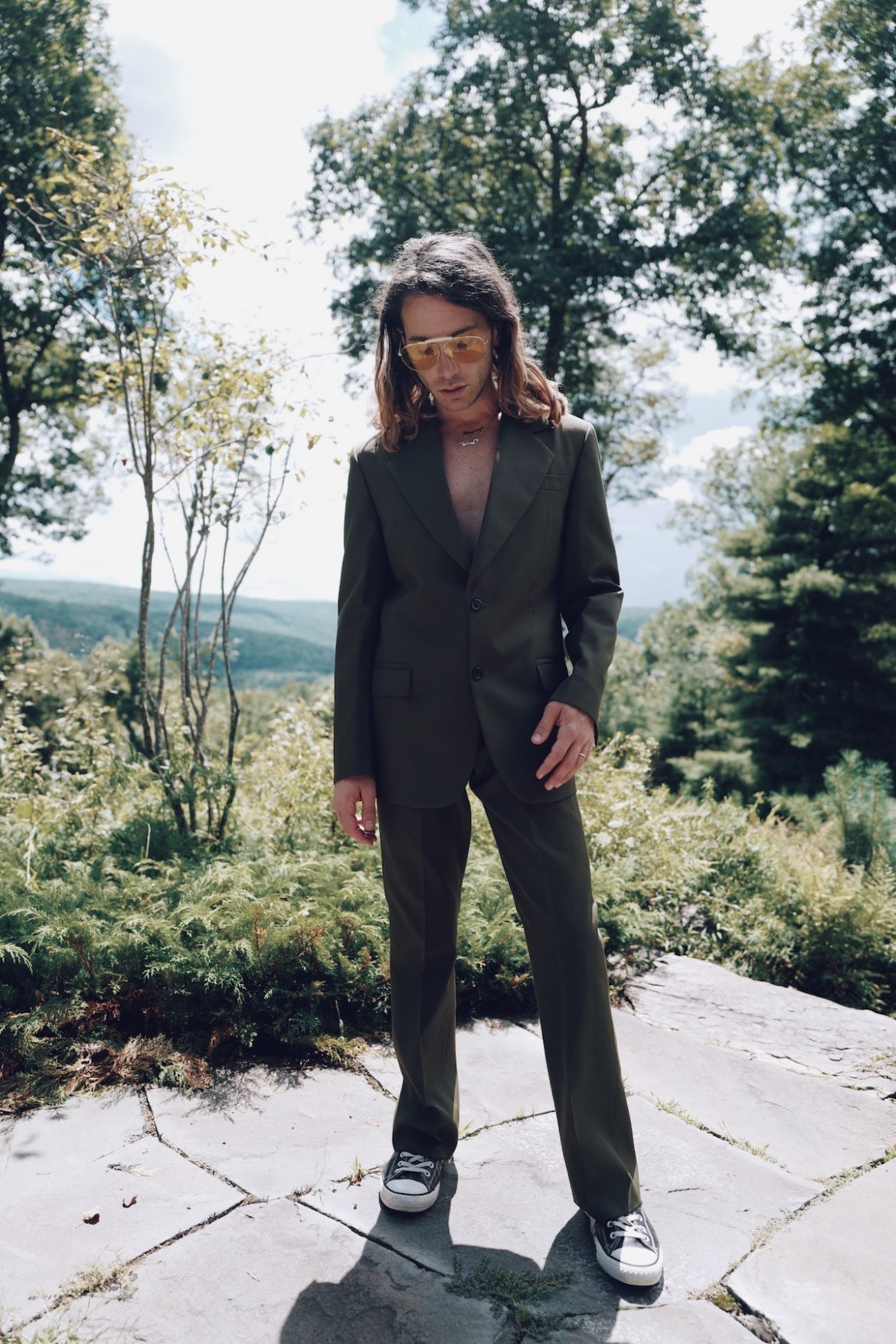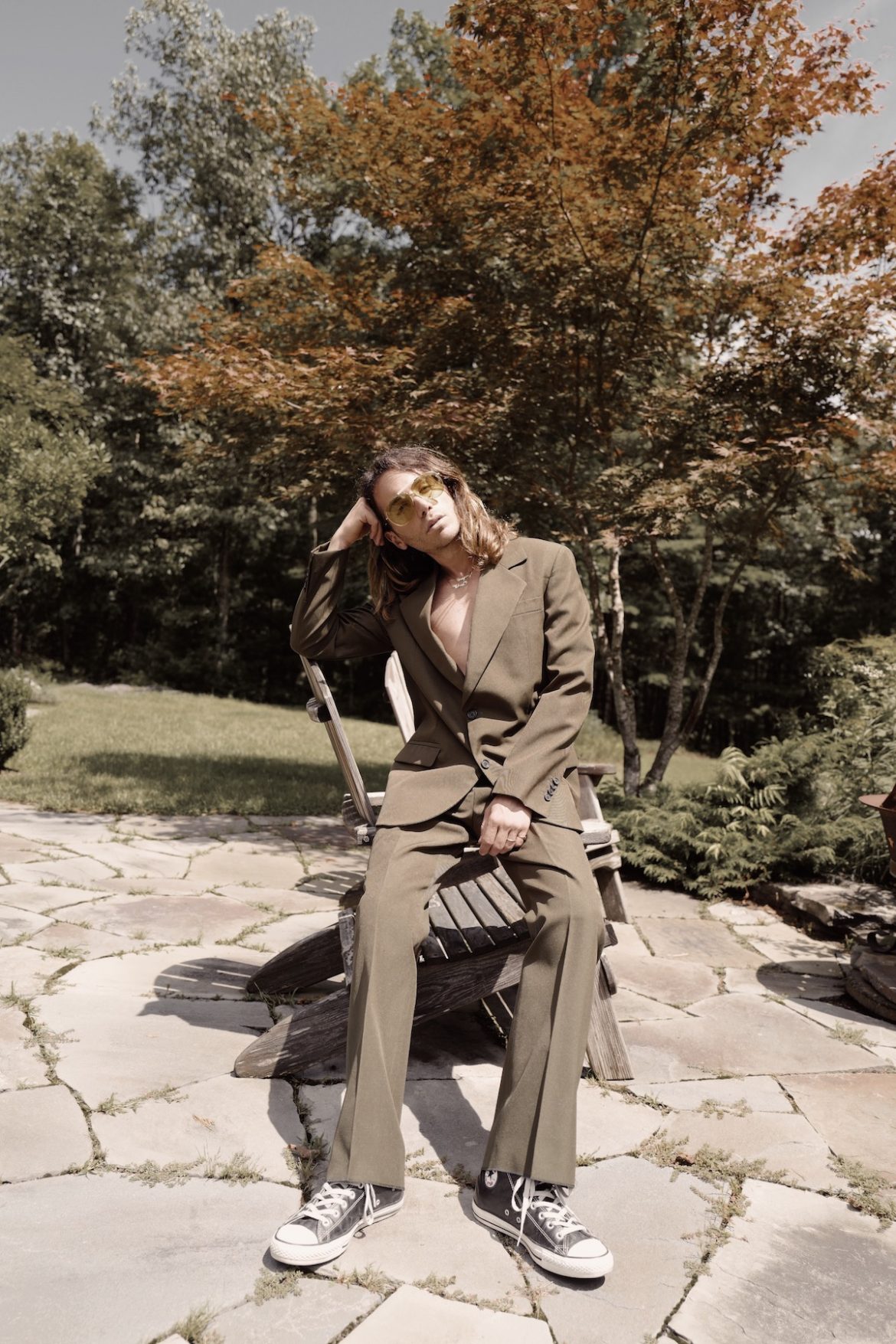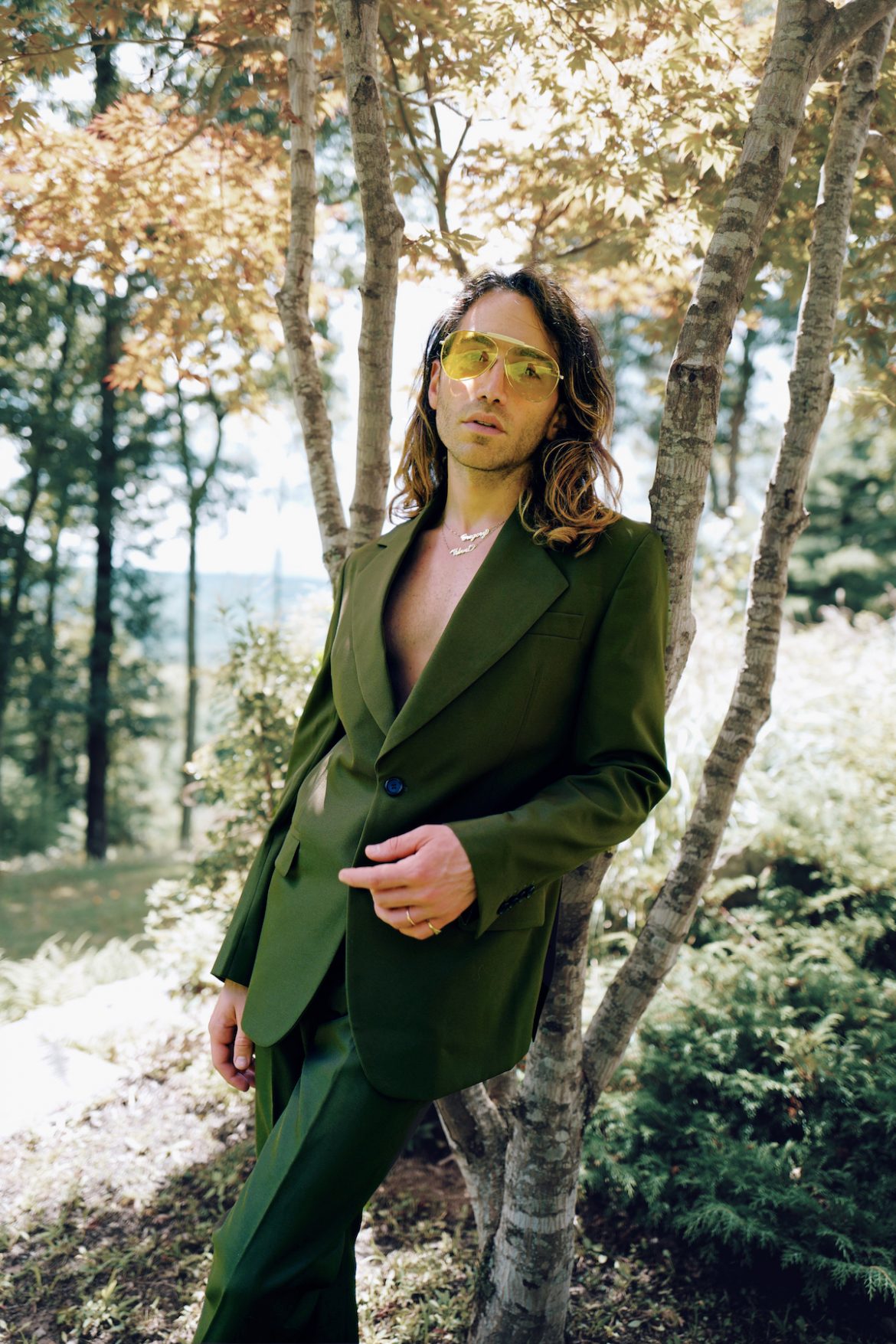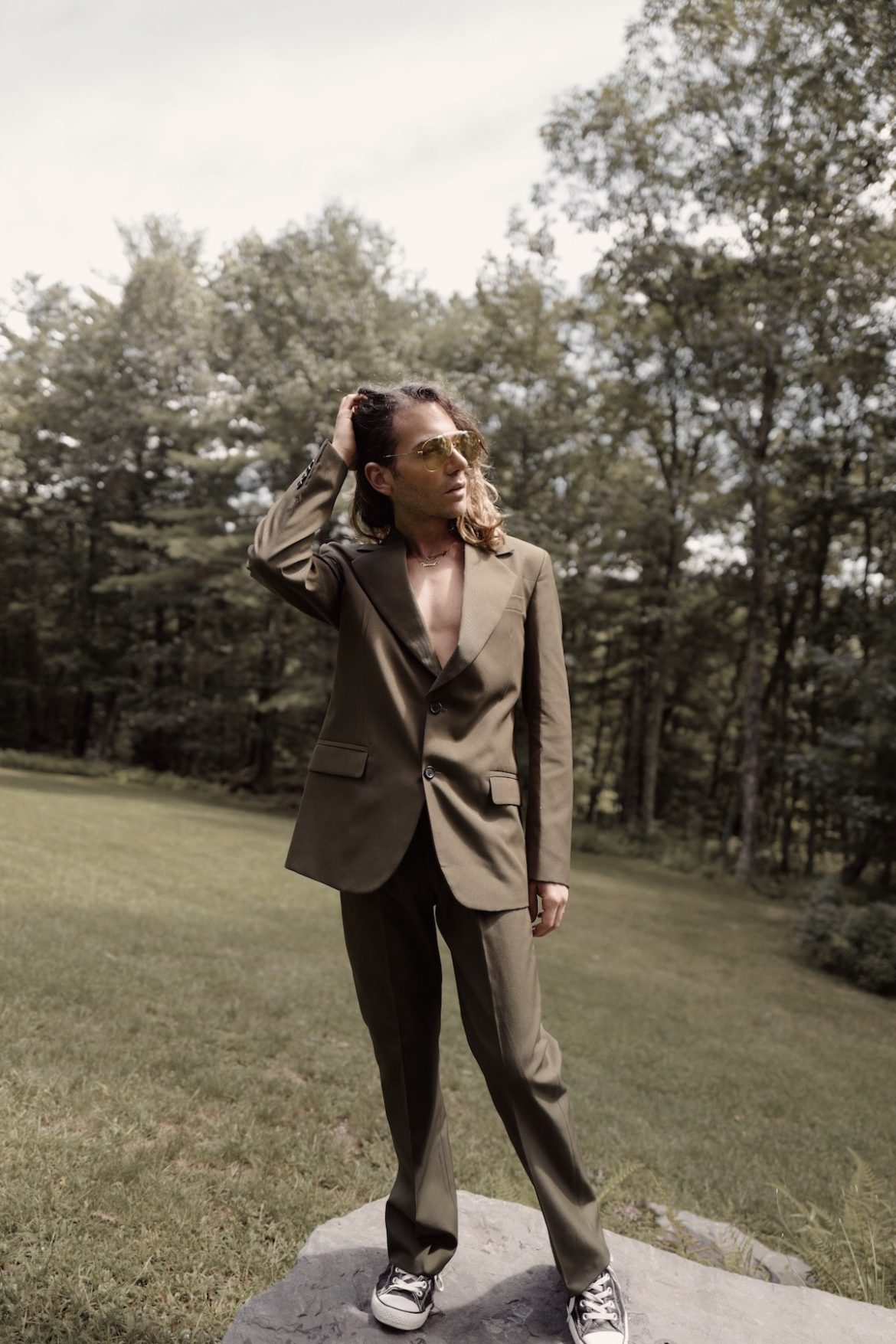 (Suit: Acne Studios/ Sneakers: Converse: Sunglasses: Acne Studios)