- style -
Suiting Up In Black All Summer Long
A black suit isn't just for a formal occasion. And it's not just for funerals or for the dapper members of Men In Black.
07 . 16 . 14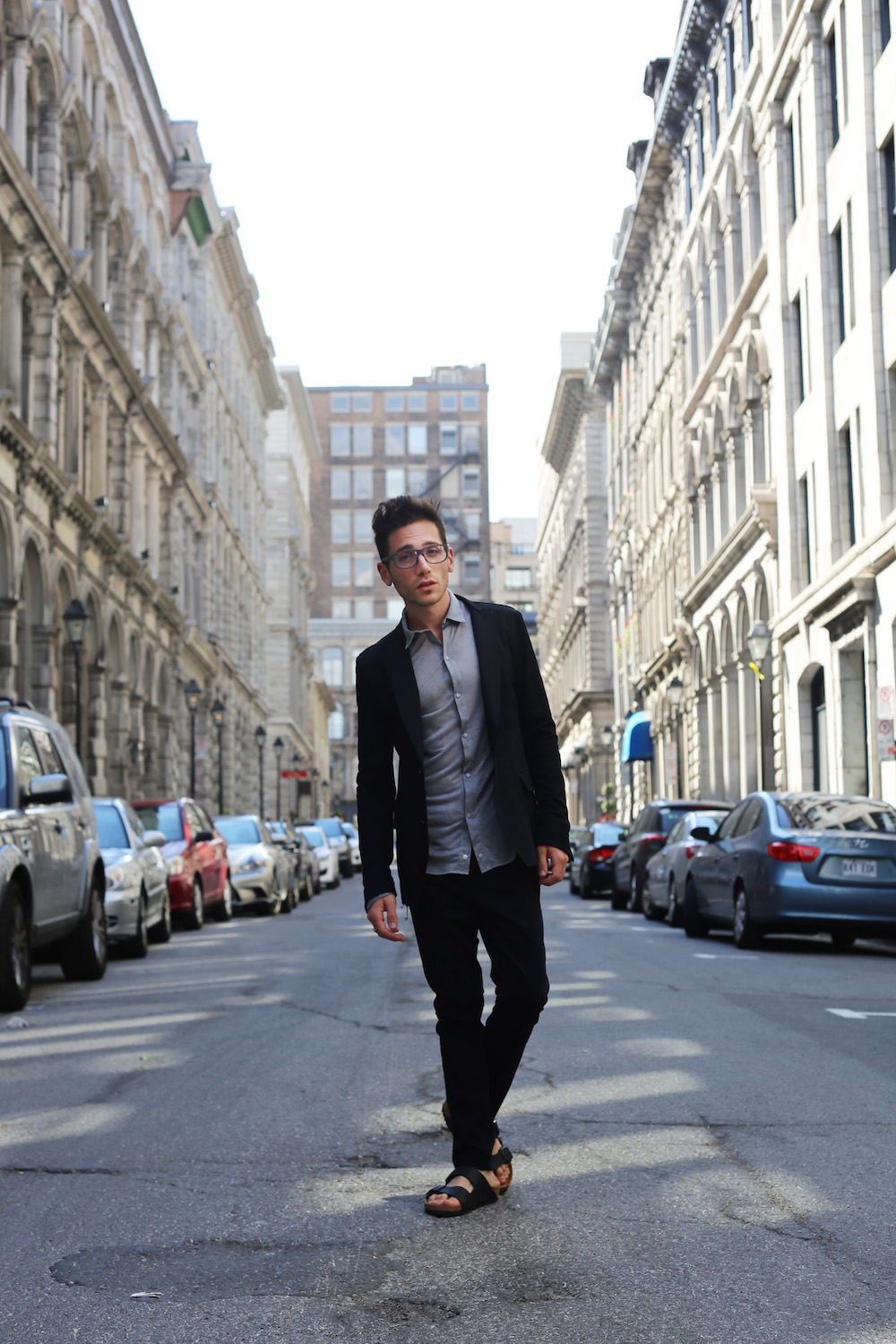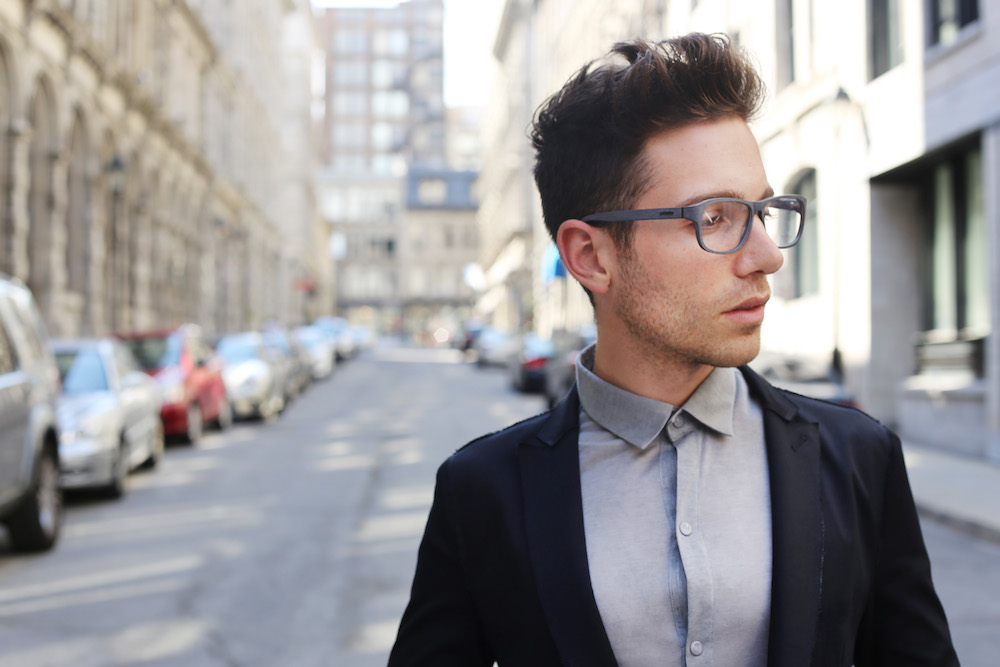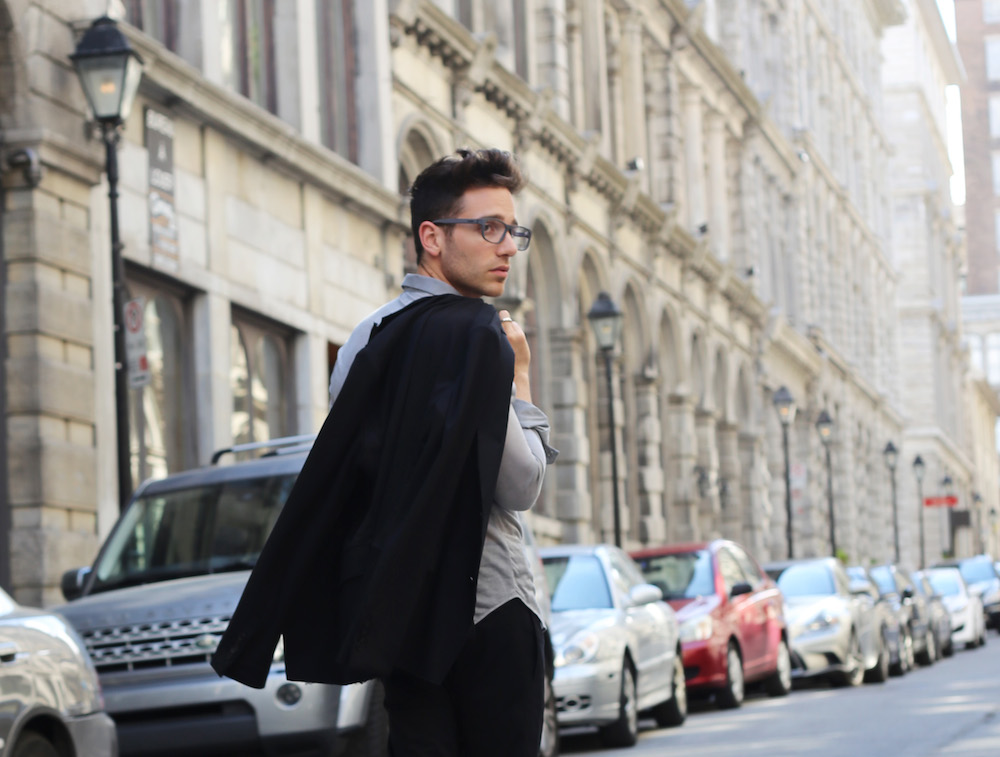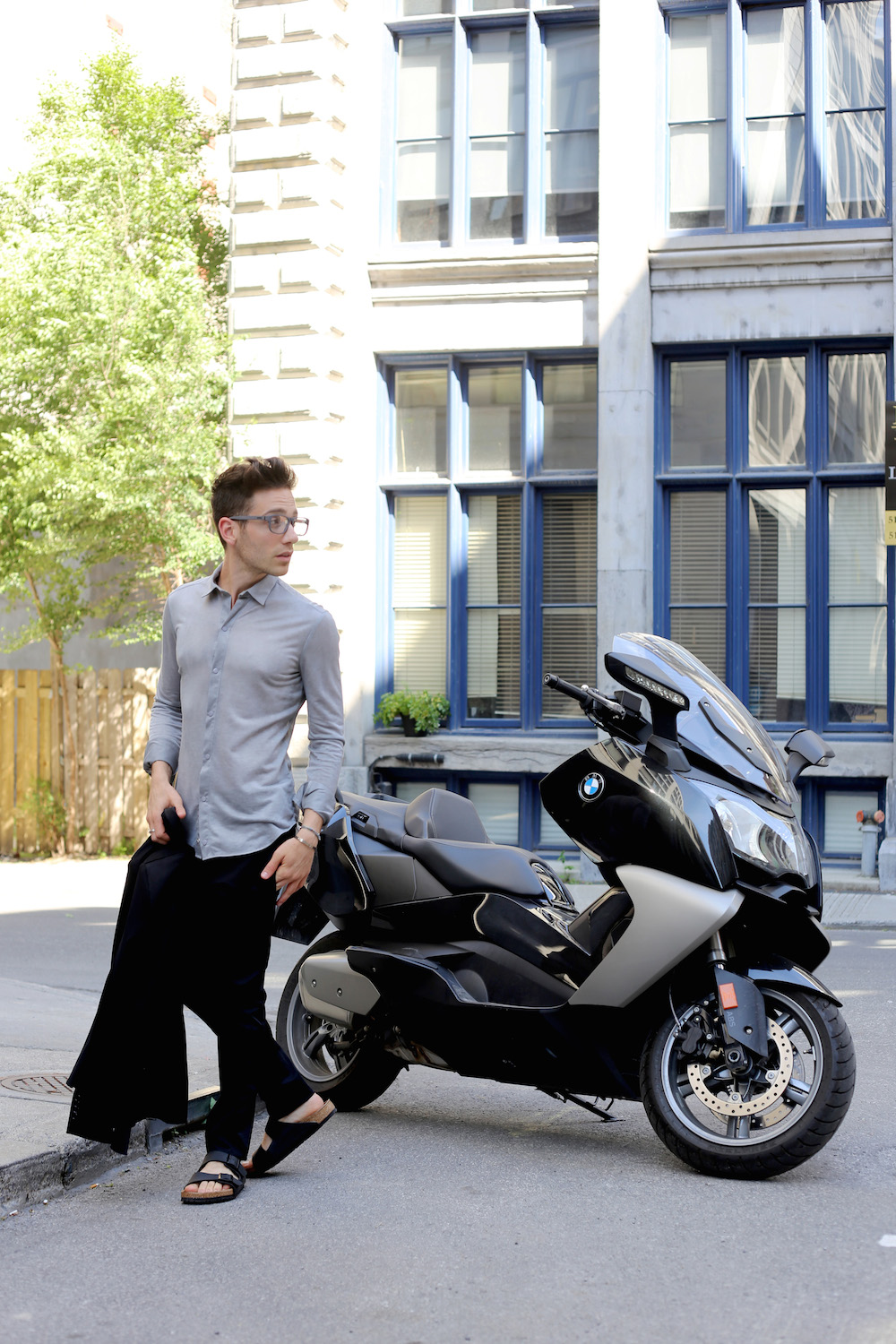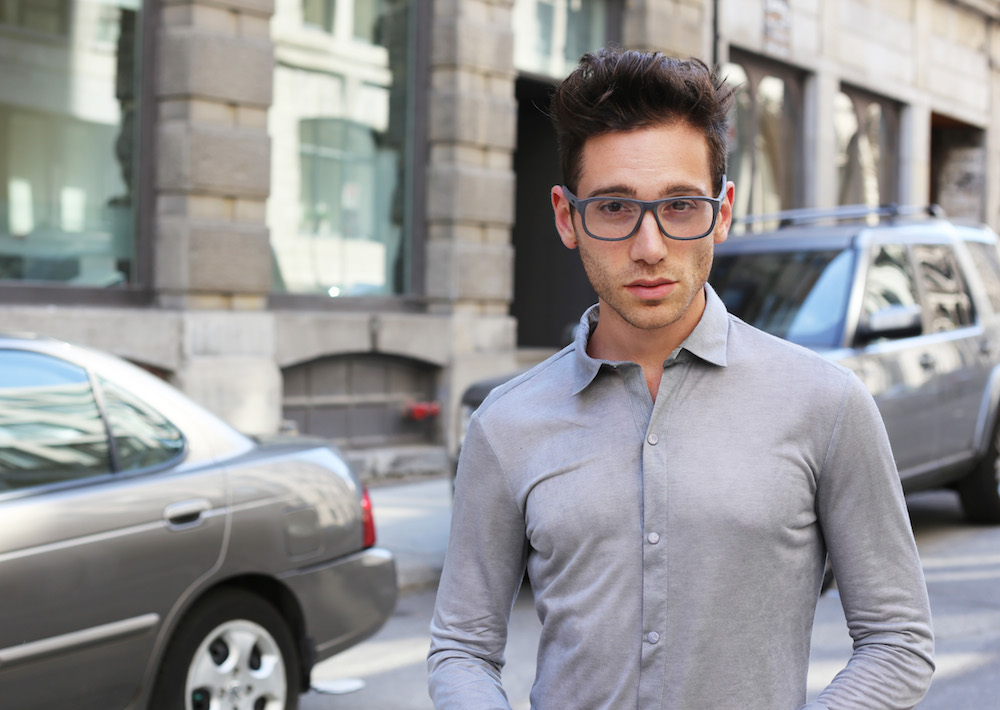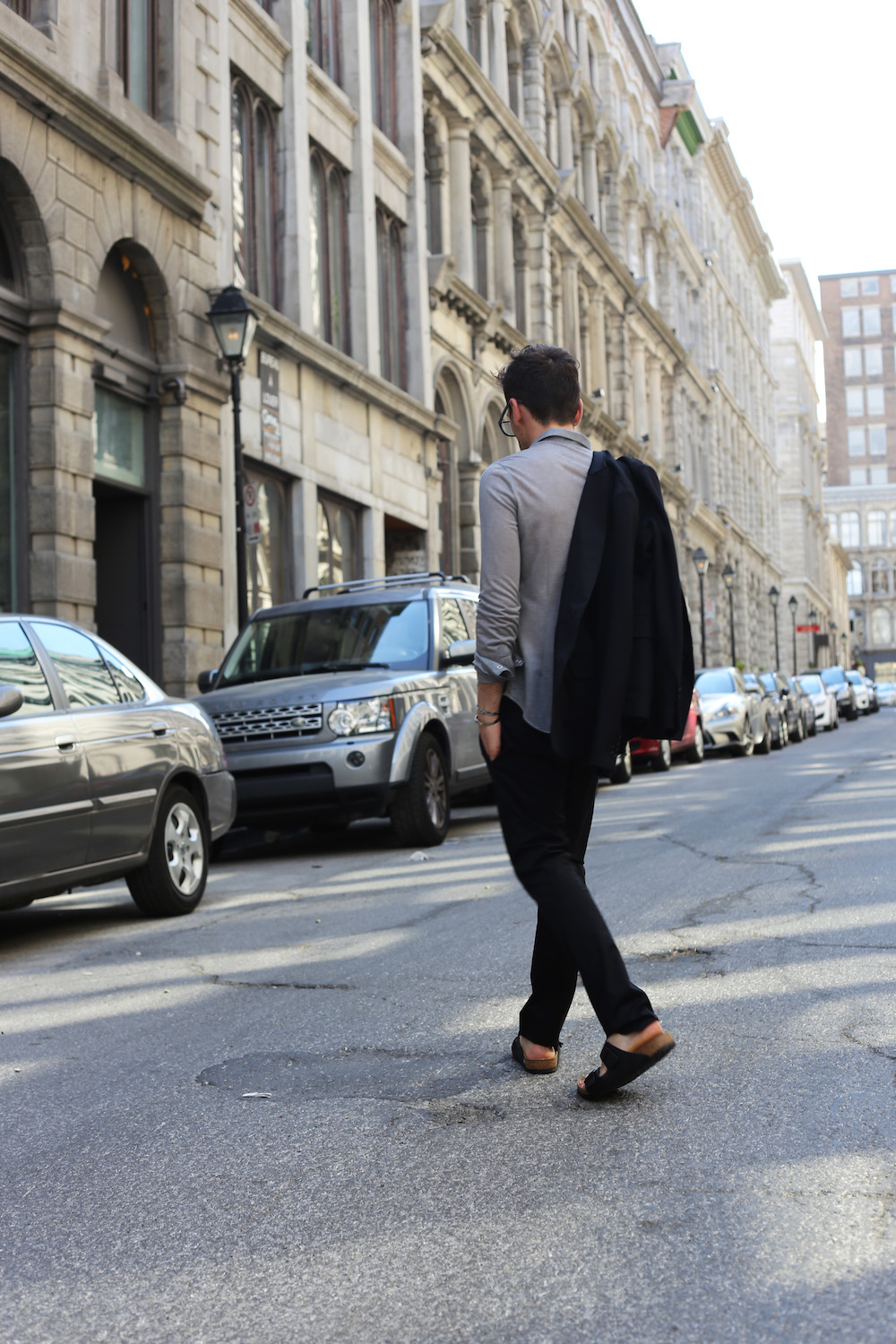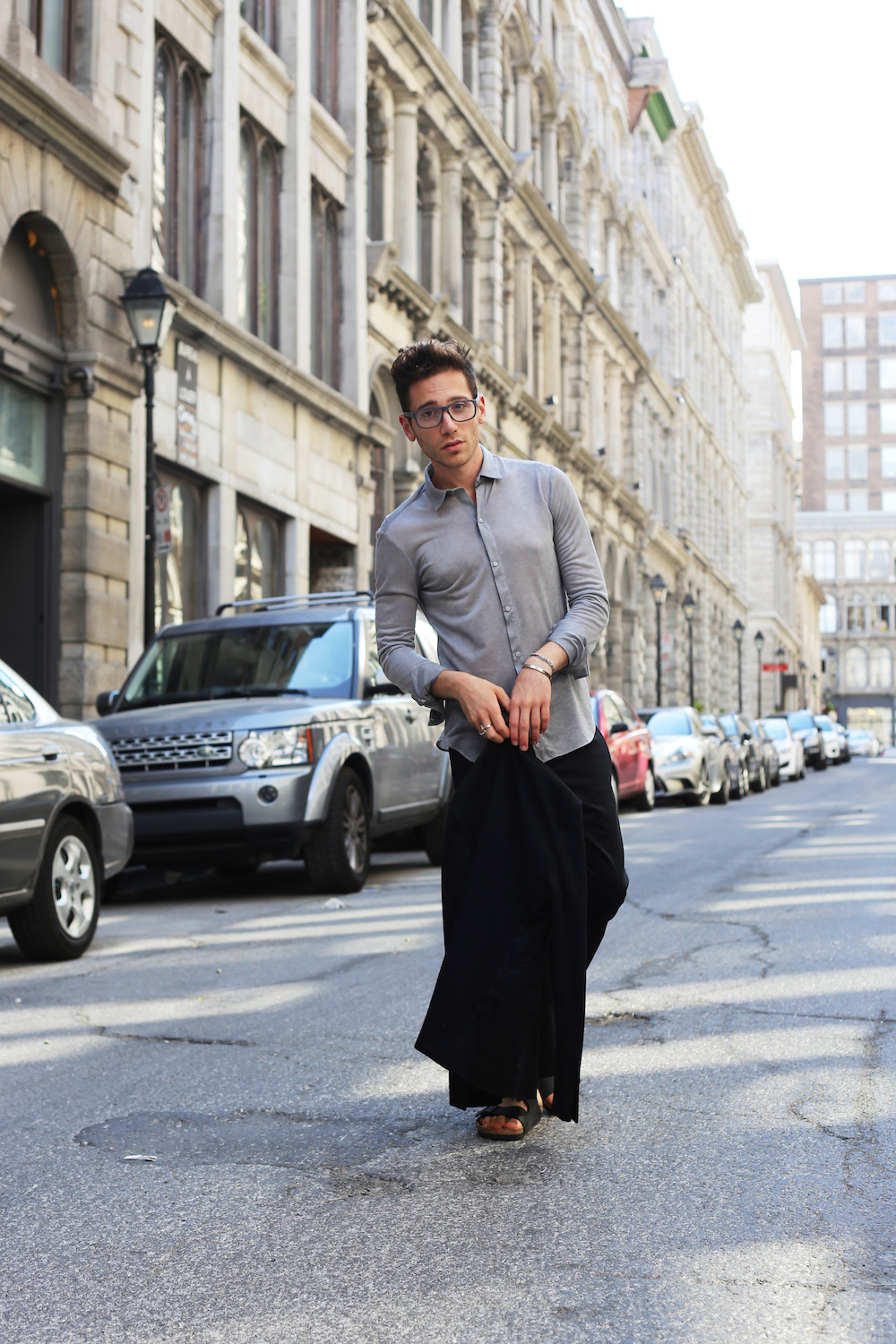 (Look: Philippe Dubuc/ Shoes: Birkenstock)
There is no shortage of black in my summer wardrobe. In fact, it's recently gotten to the point where my friend asked me why I'm acting like her Sicilian aunt who only wears black ever since her husband died. I'm promise I'm not mourning the fact that this is the last season of True Blood. If anything I would be rejoicing. I stopped watching it after Joe Manganiello's character was killed. Didn't everyone?
To be honest, I'm not exactly sure why the warm weather has gotten me so obsessed with the dark hue. But I love it. I picked up my latest addition while at Philippe Dubuc's shop in Old Montreal a couple of weeks ago, the same shop I picked up those wonderful lightweight white trousers. I kept the sleek black look dark styling it with a charcoal-colored shirt, dark led-hued specs and black Birkenstocks.